SJ HOUSE was conceived based on the idea of a central patio, which directs the distribution of the rooms and creates a functional, practical and fluid circulation. The landscaping is the protagonist of the project, integrating the gardens and reflecting pools with all the rooms.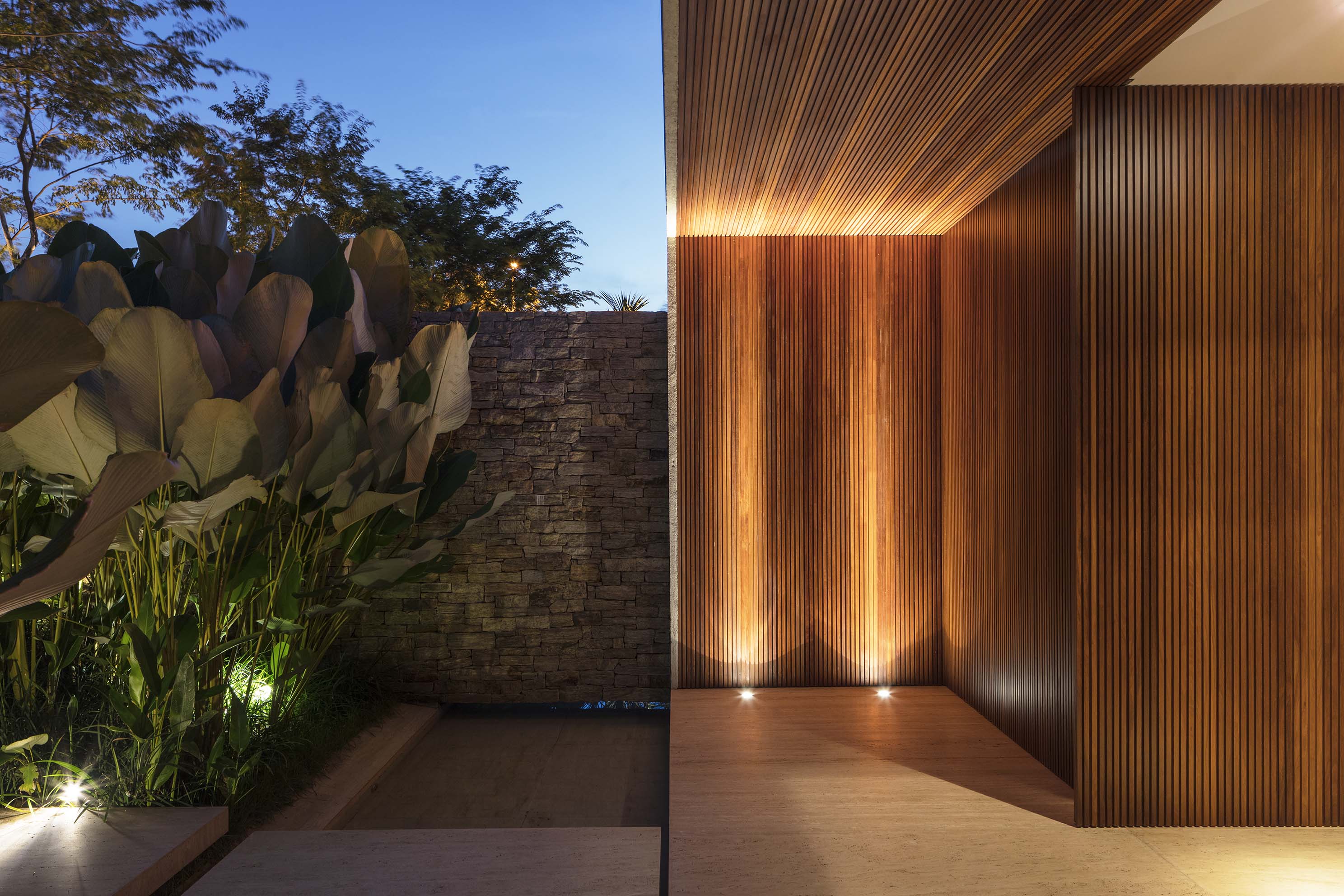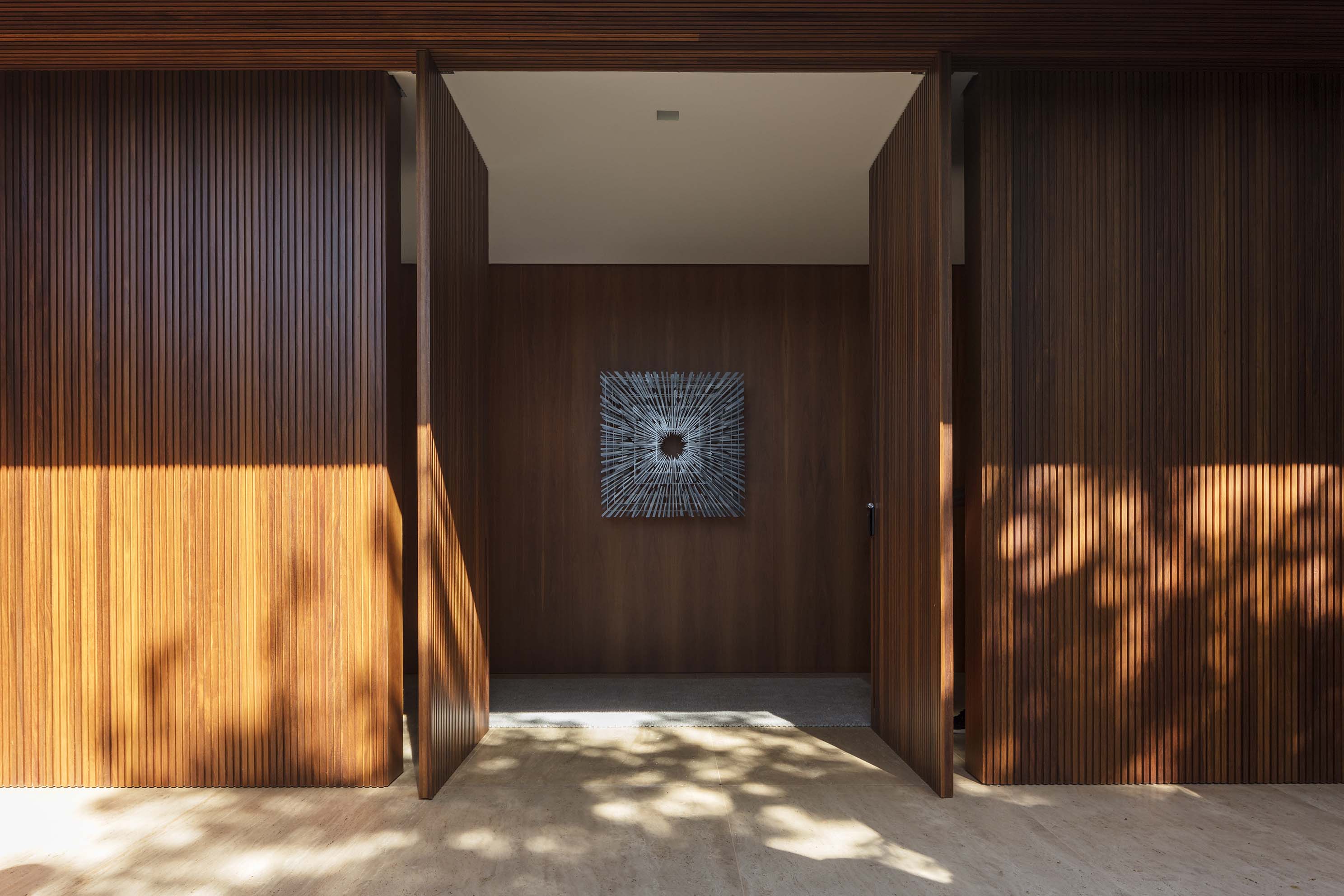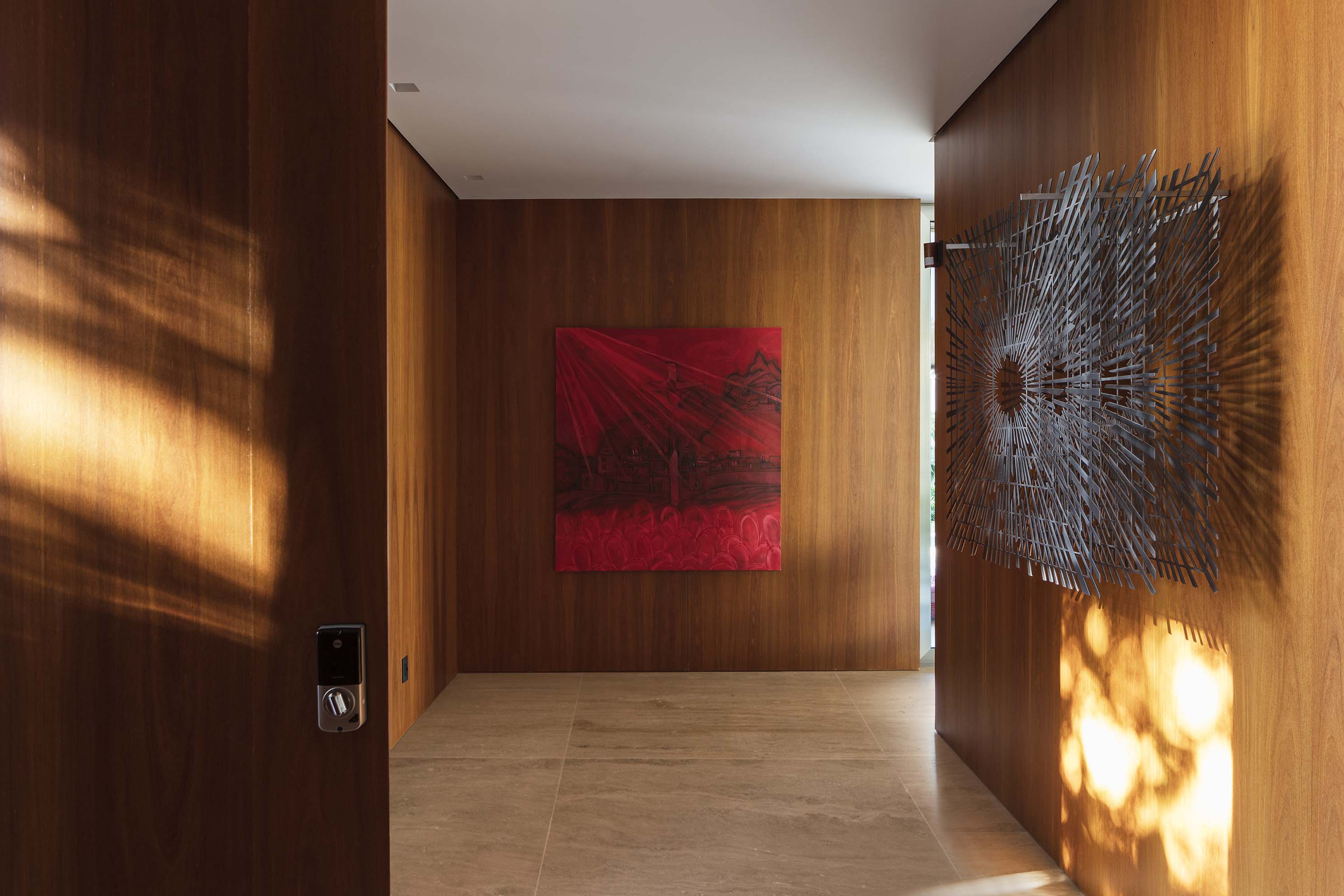 Located in a gated community in the city of Uberlândia Minas Gerais, Brazil the design of the SJ house arose from the desire of the owners to build a residence that would allow them to receive their friends and family in a large but at the same time cozy space. With this idea in mind, the project's focus was to make the most of social interactive spaces.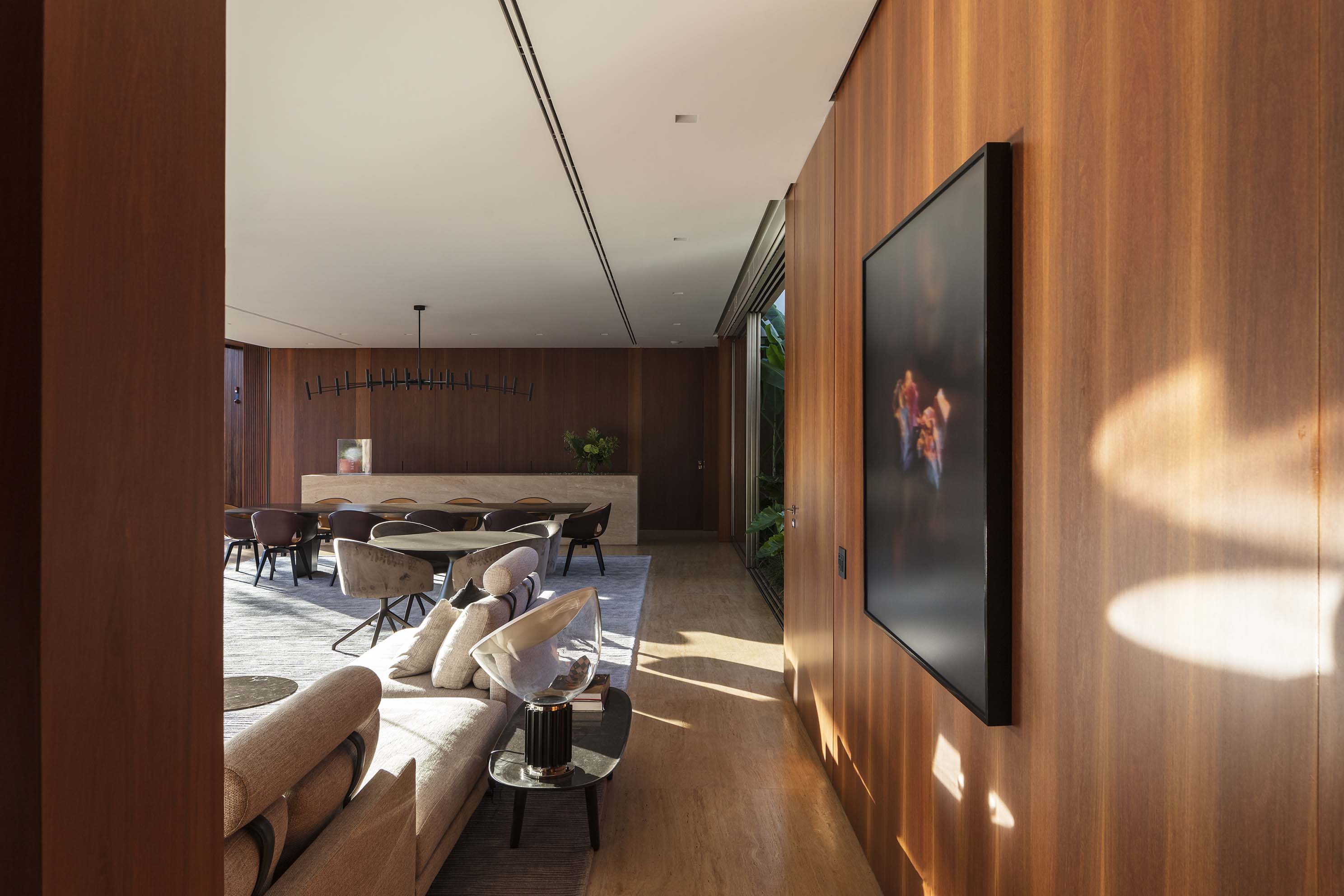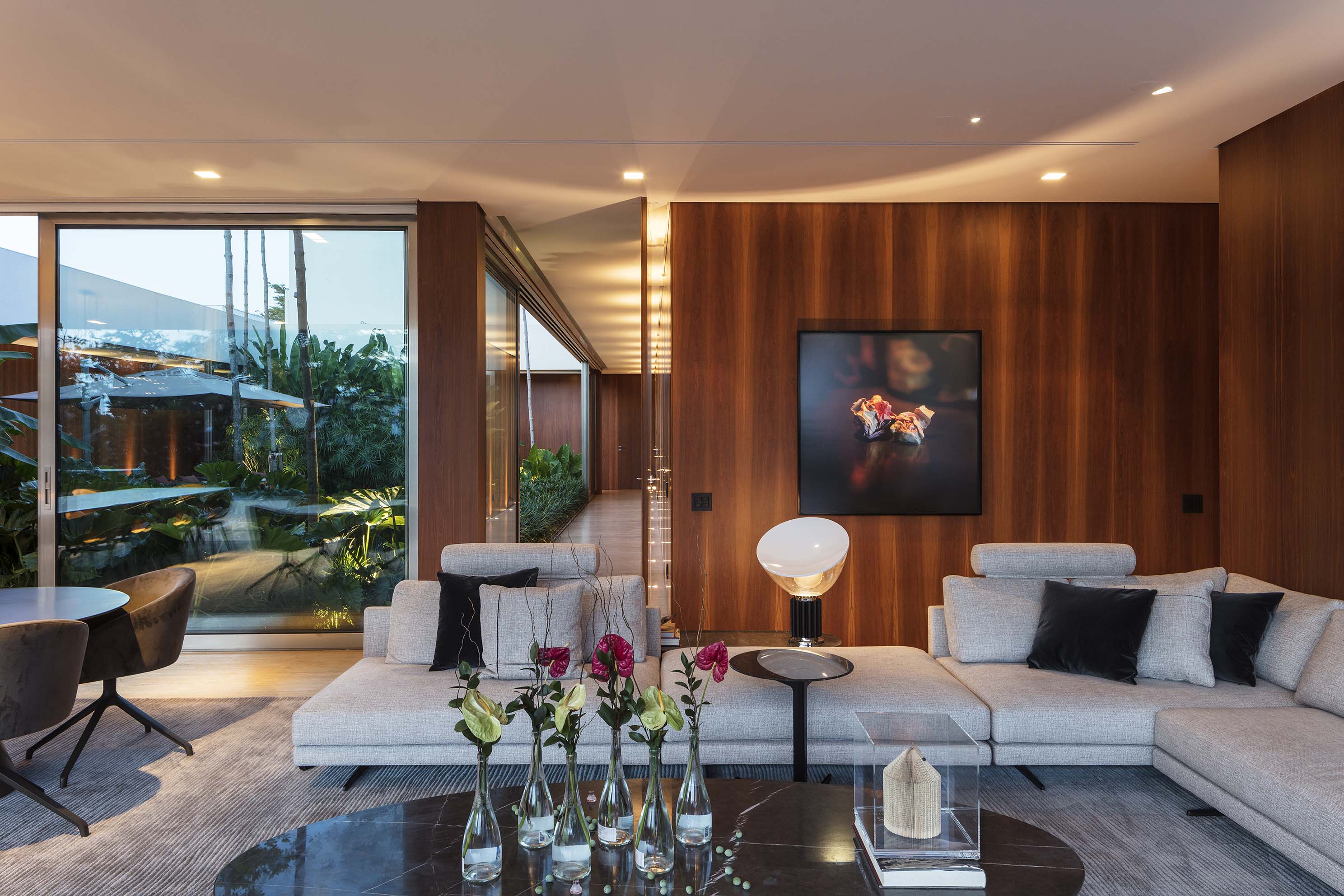 The design developed around the idea of a central garden, featuring landscaping in an aesthetic as well as functional role. The house's key relationship to nature is defined by the integration of gardens and pools of water within intimate and social spaces. The central garden also assisted in the layout of rooms and the creation of a well-defined circulation pattern that facilitates the house as a whole.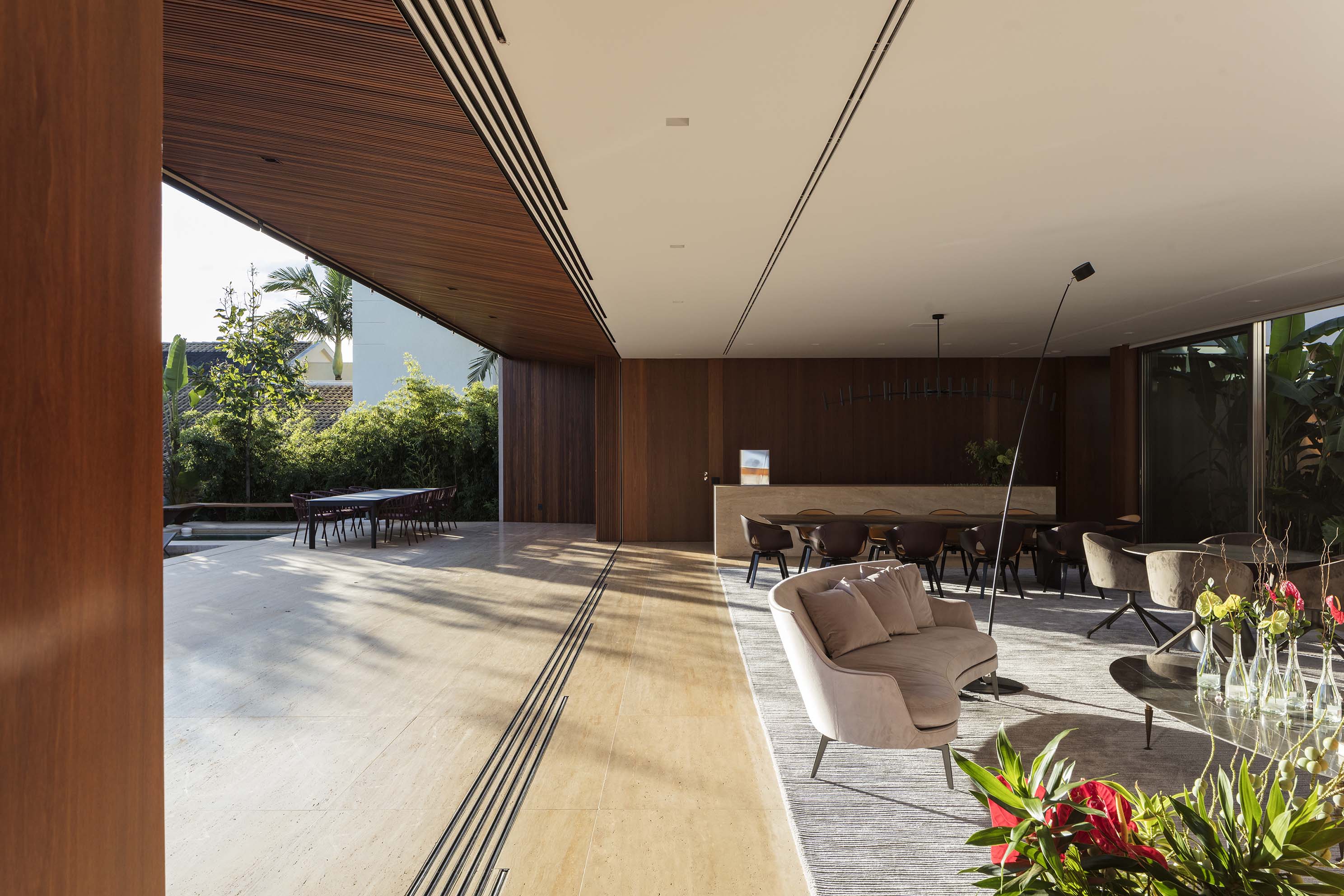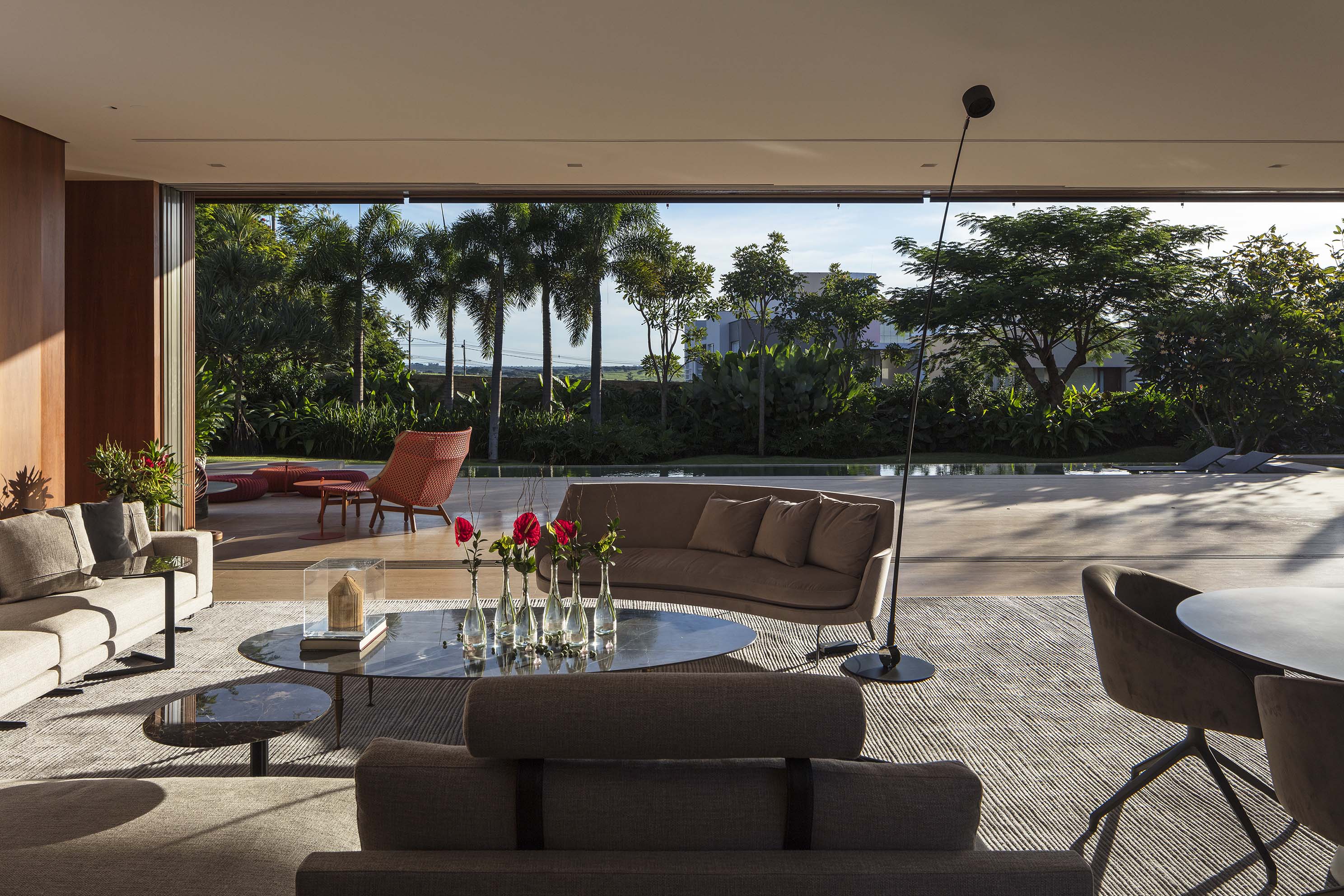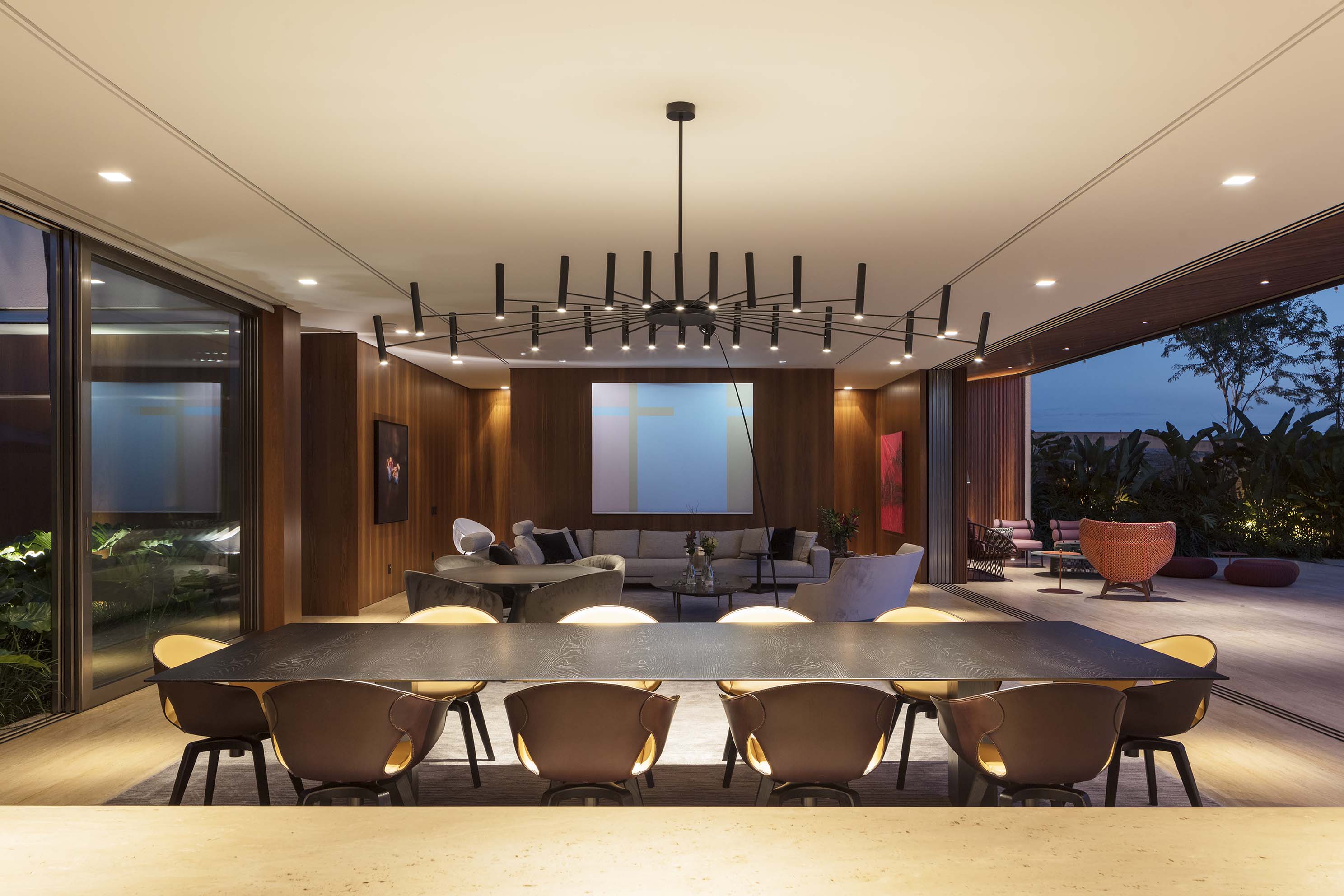 The architecture follows a minimalist theme that is functional and brings a feeling of warmth through the use of natural finishes in an extensive program that develops into a unified plan. Wood panels and Muxarabi screening, along with natural stone and vegetation create a comfortable and welcoming environment.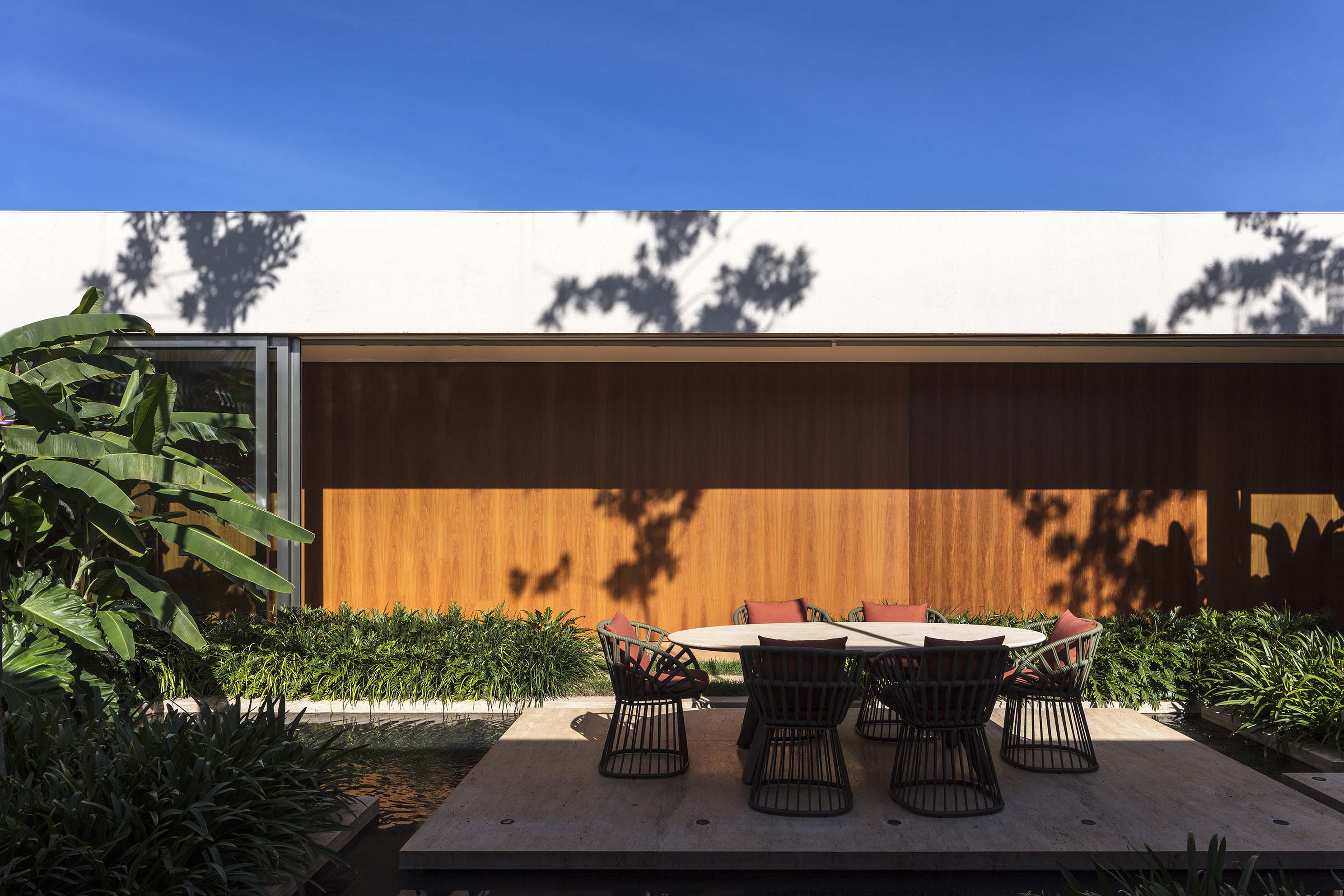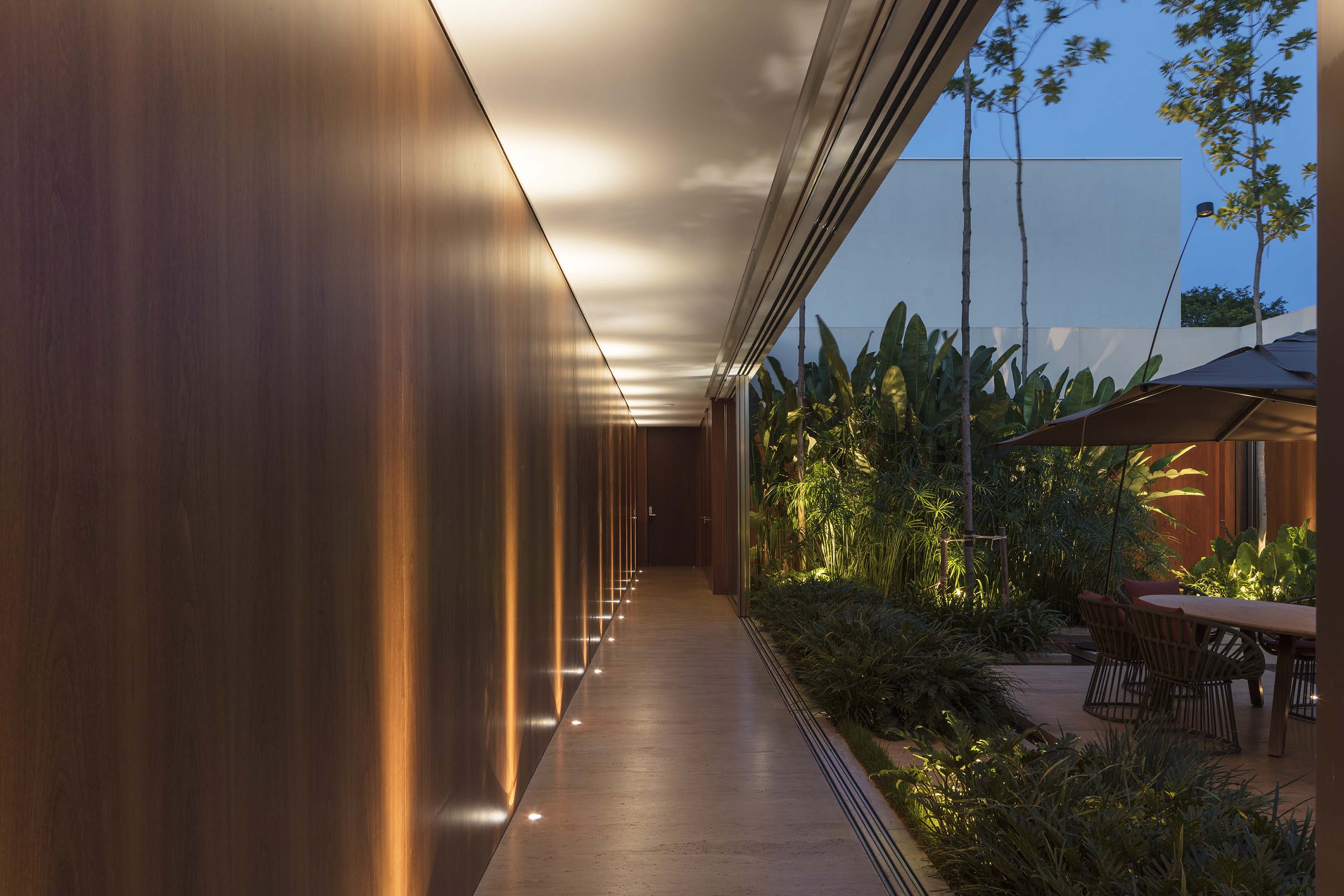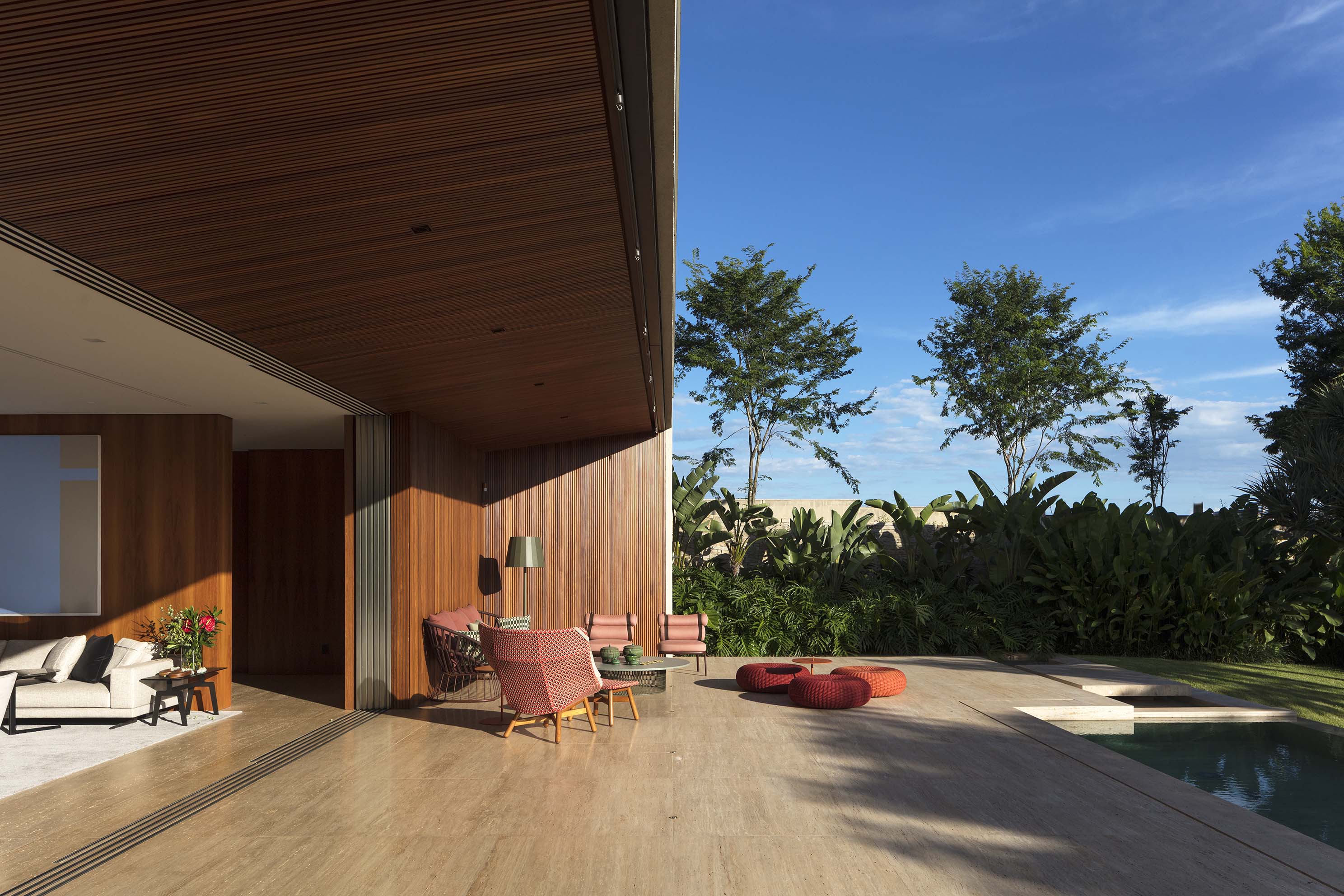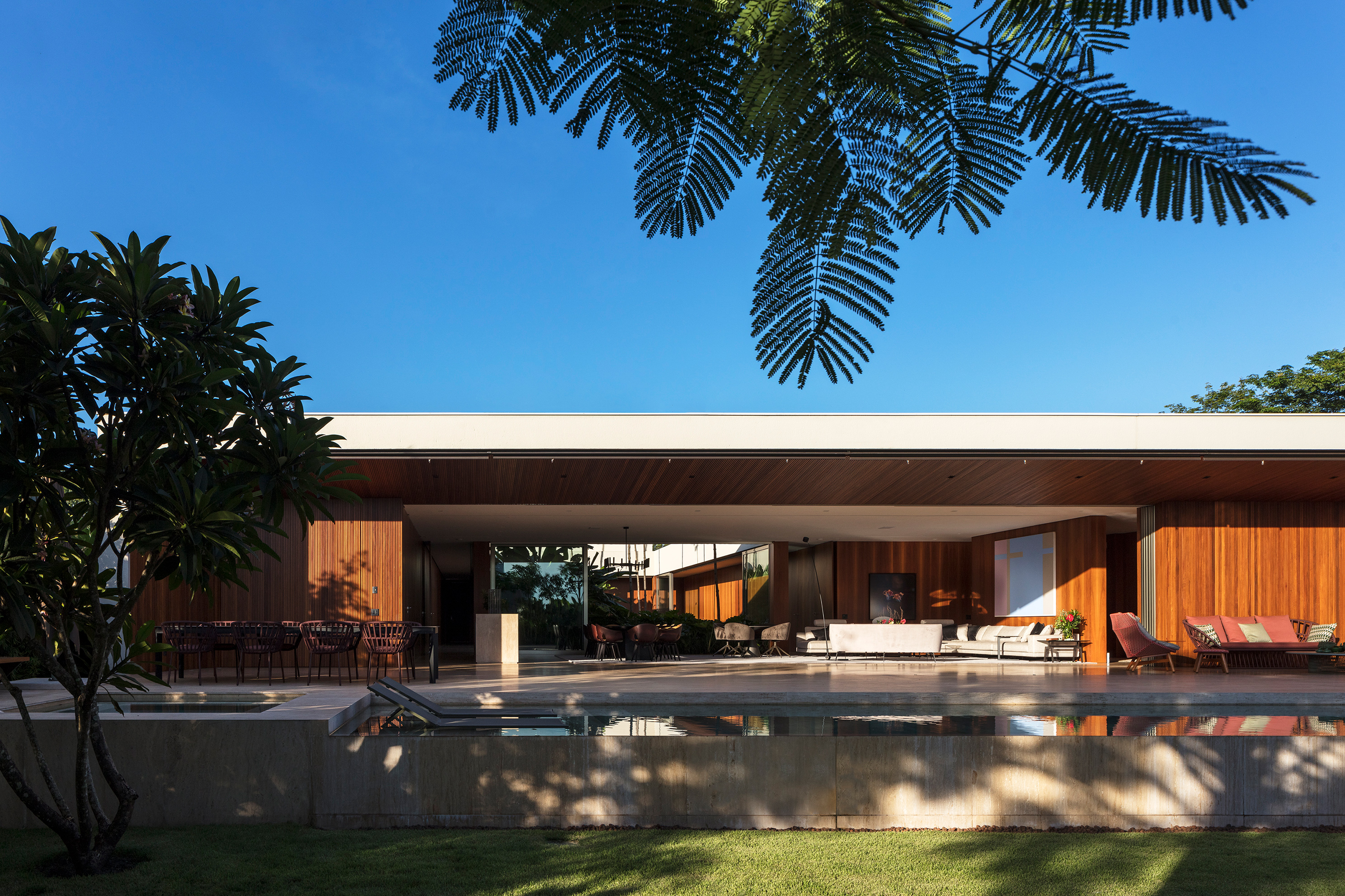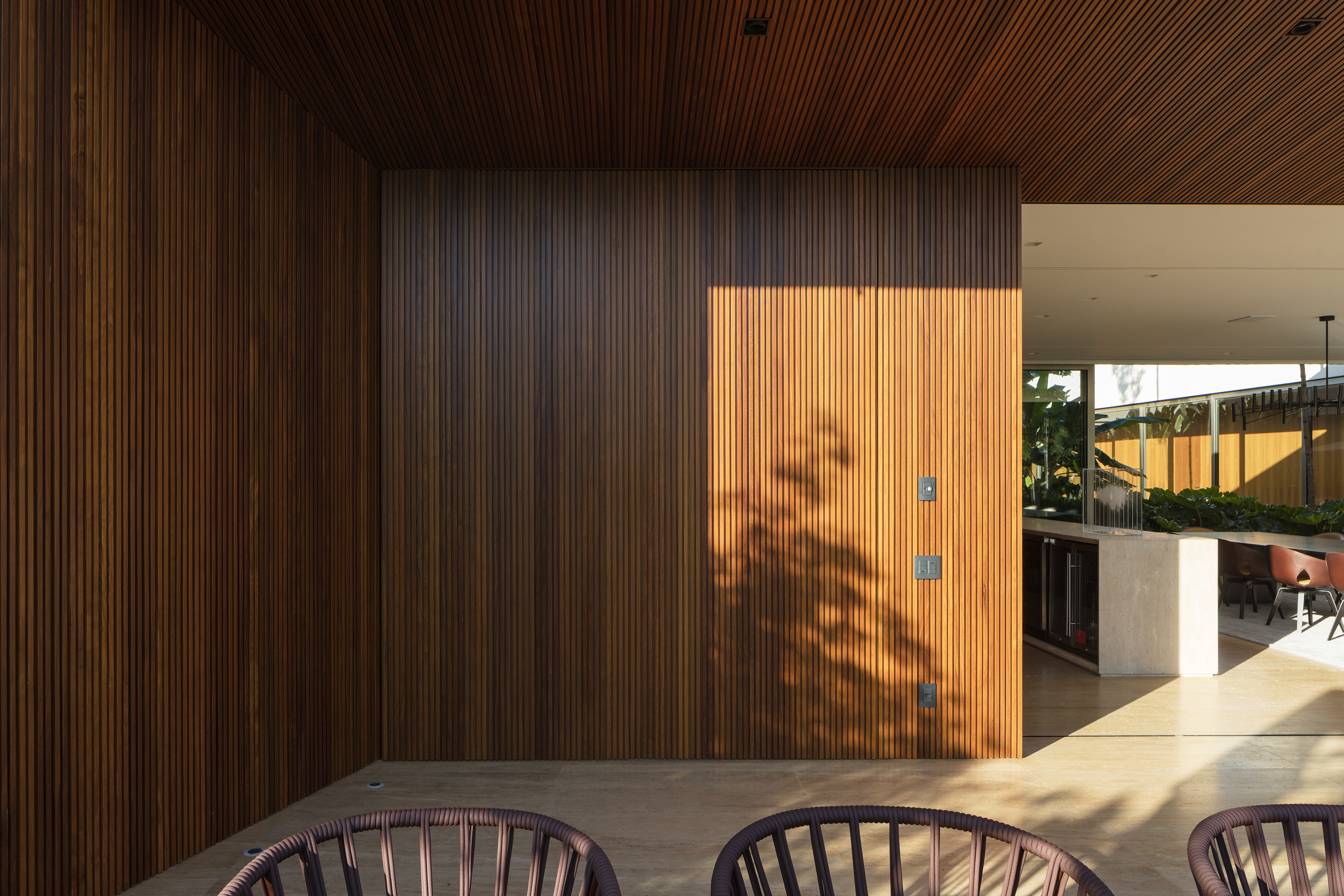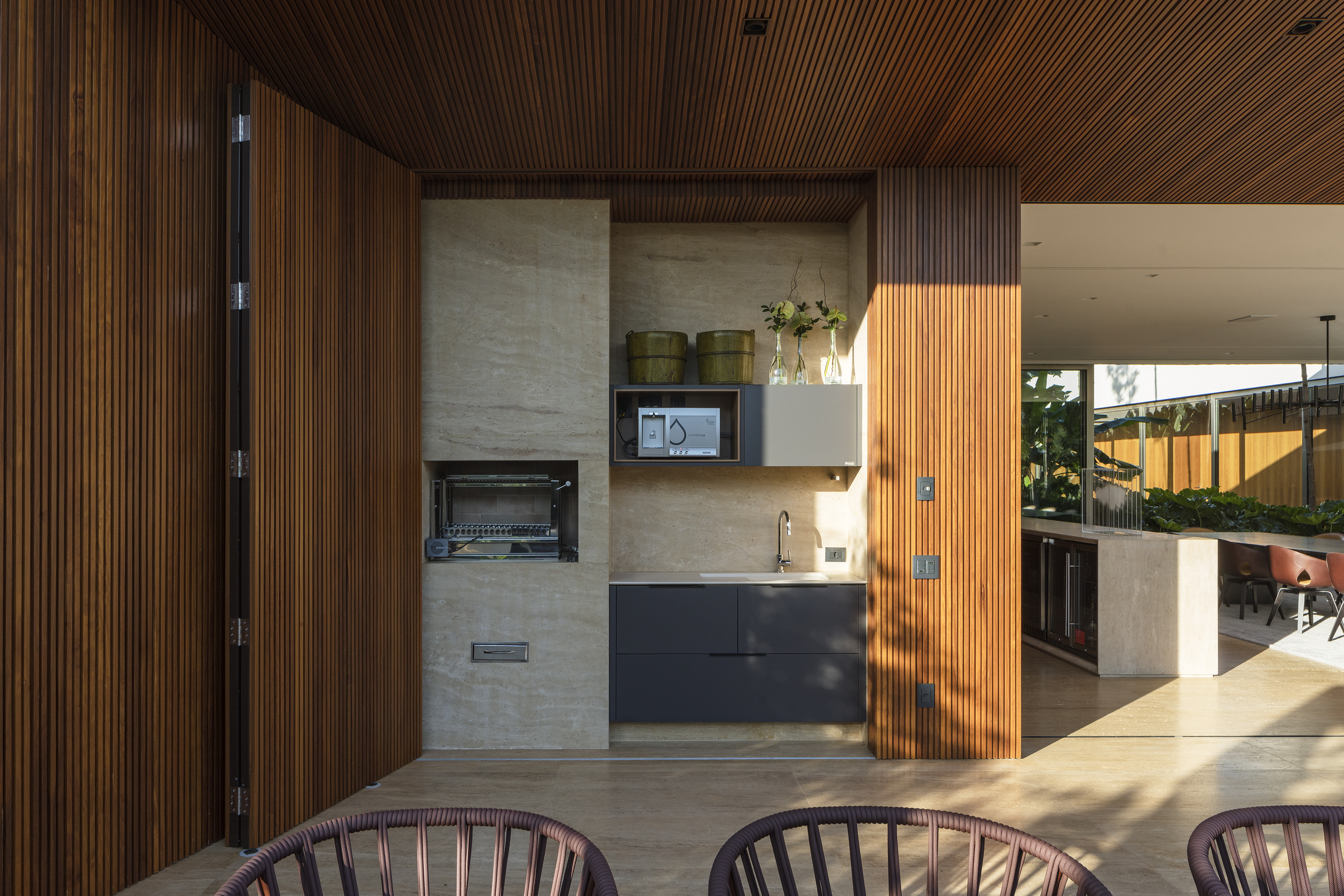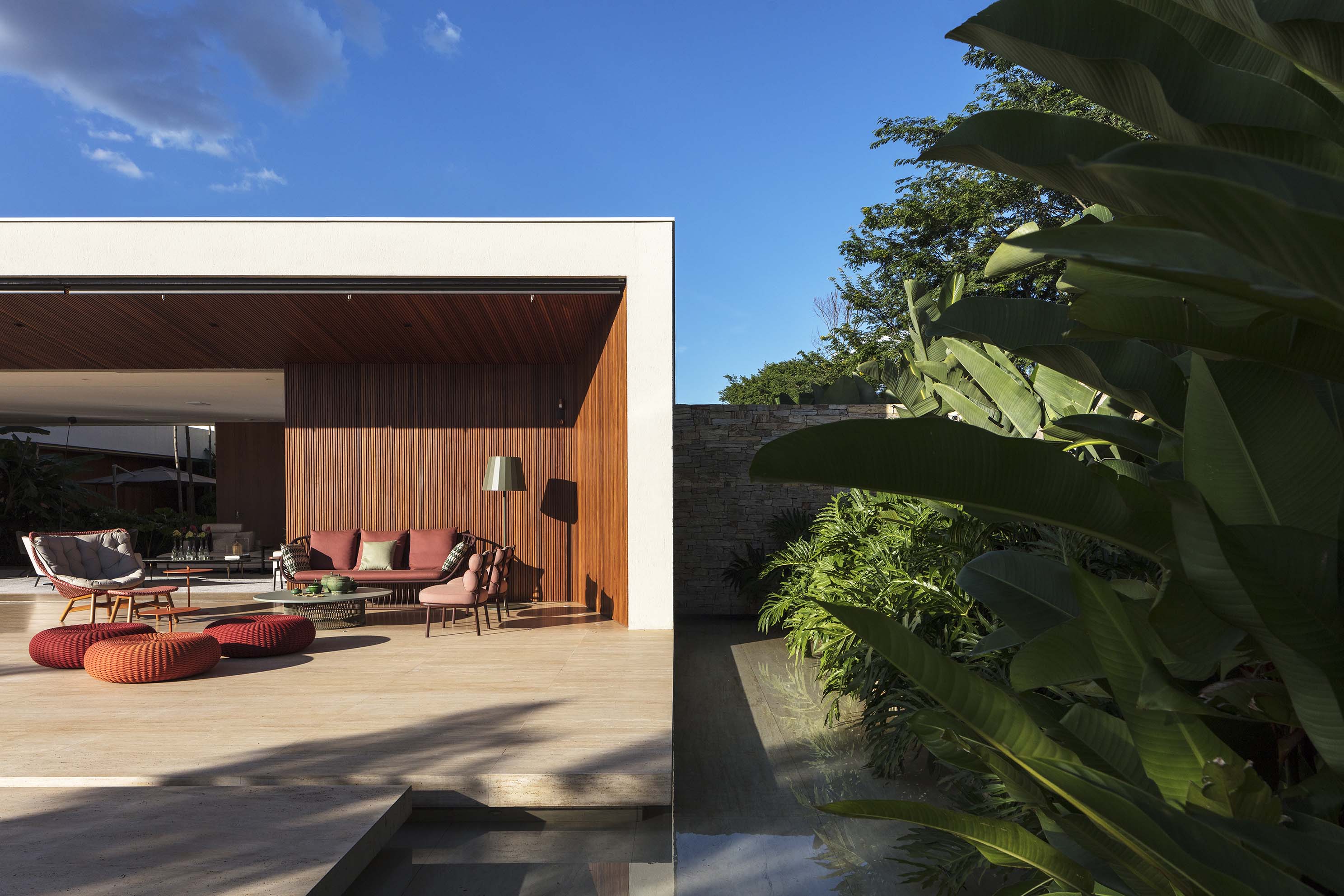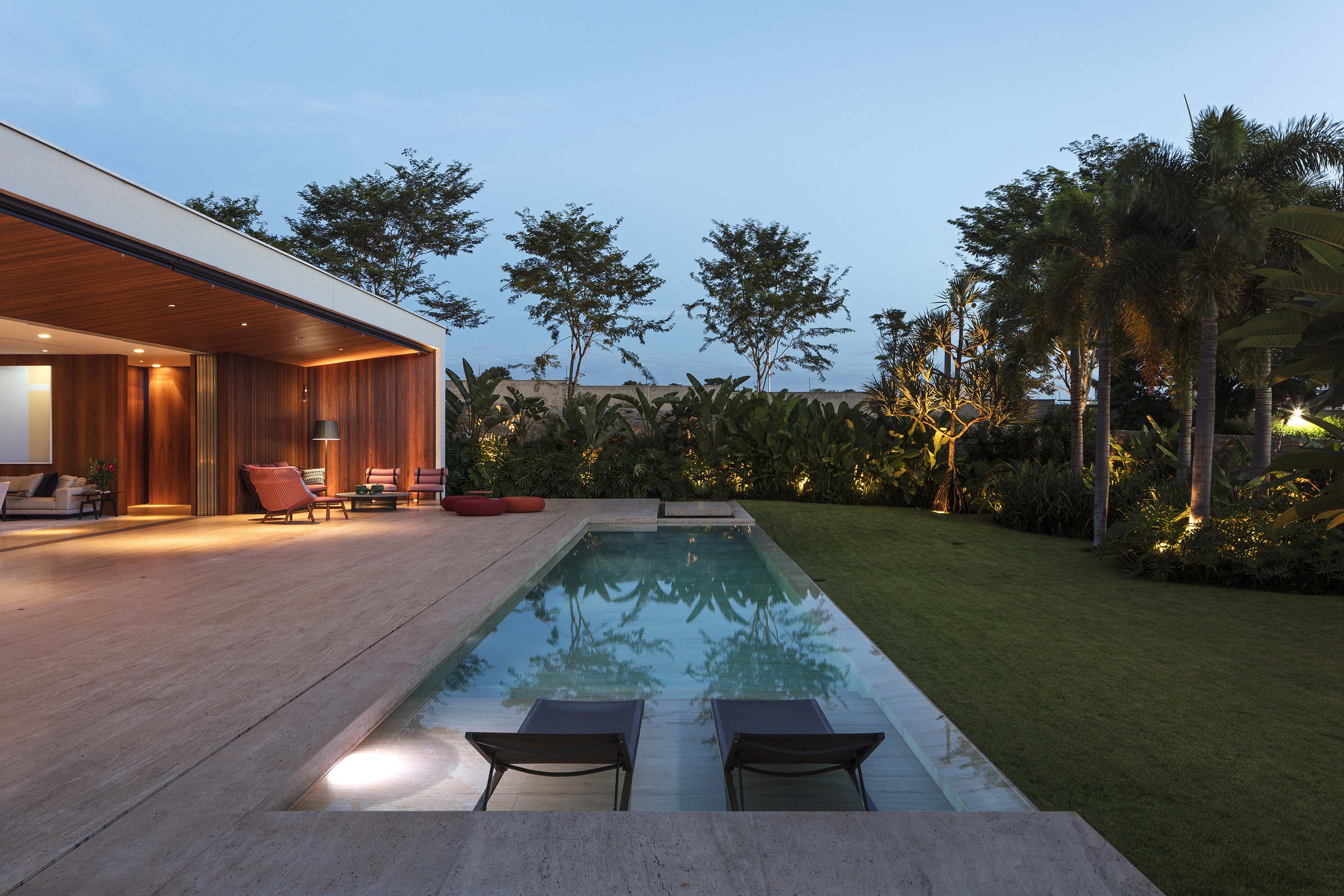 With respect to the façade, the architectural design highlights the relationship between the use of smooth block contrasted with and embraced by the natural stone native to the site. Together with a landscape of tropical varieties and broad foliage, the stone wall adds aesthetic value while protecting the privacy of residents.