Using natural materials in its essence, the Patrocínio House was implemented in a "U" shape, allowing the exploration of integrated environments in its central open area, valorizing social interaction with nature.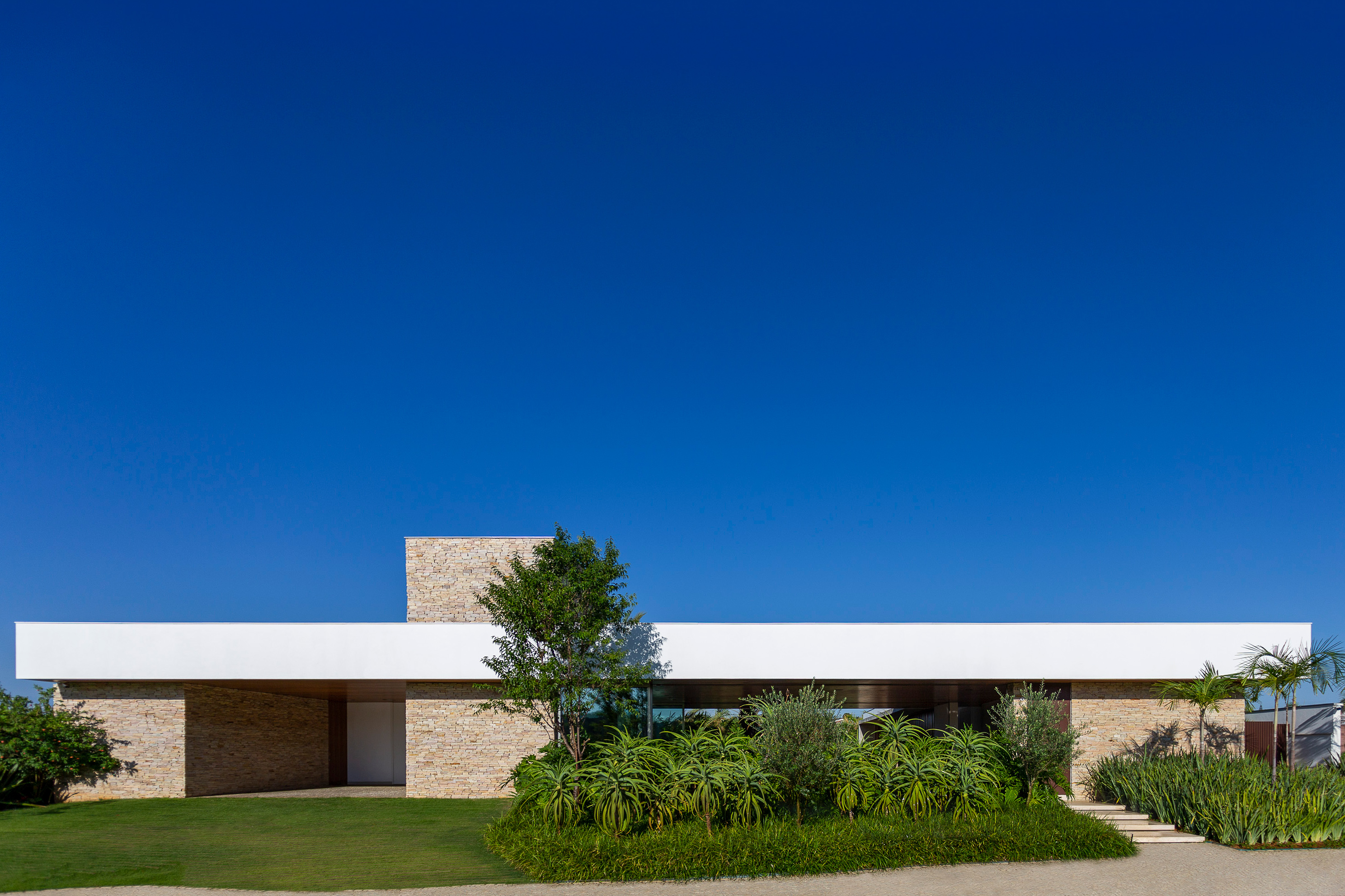 Designed for a young couple and their small children, the Patrocínio House features an ample 485m² area of construction area, fully integrated. The distribution of the rooms in a single level is developed around a central patio, which permits a larger view of the house and valorizes the living areas, highlighting leisure and social interaction as central elements of the project.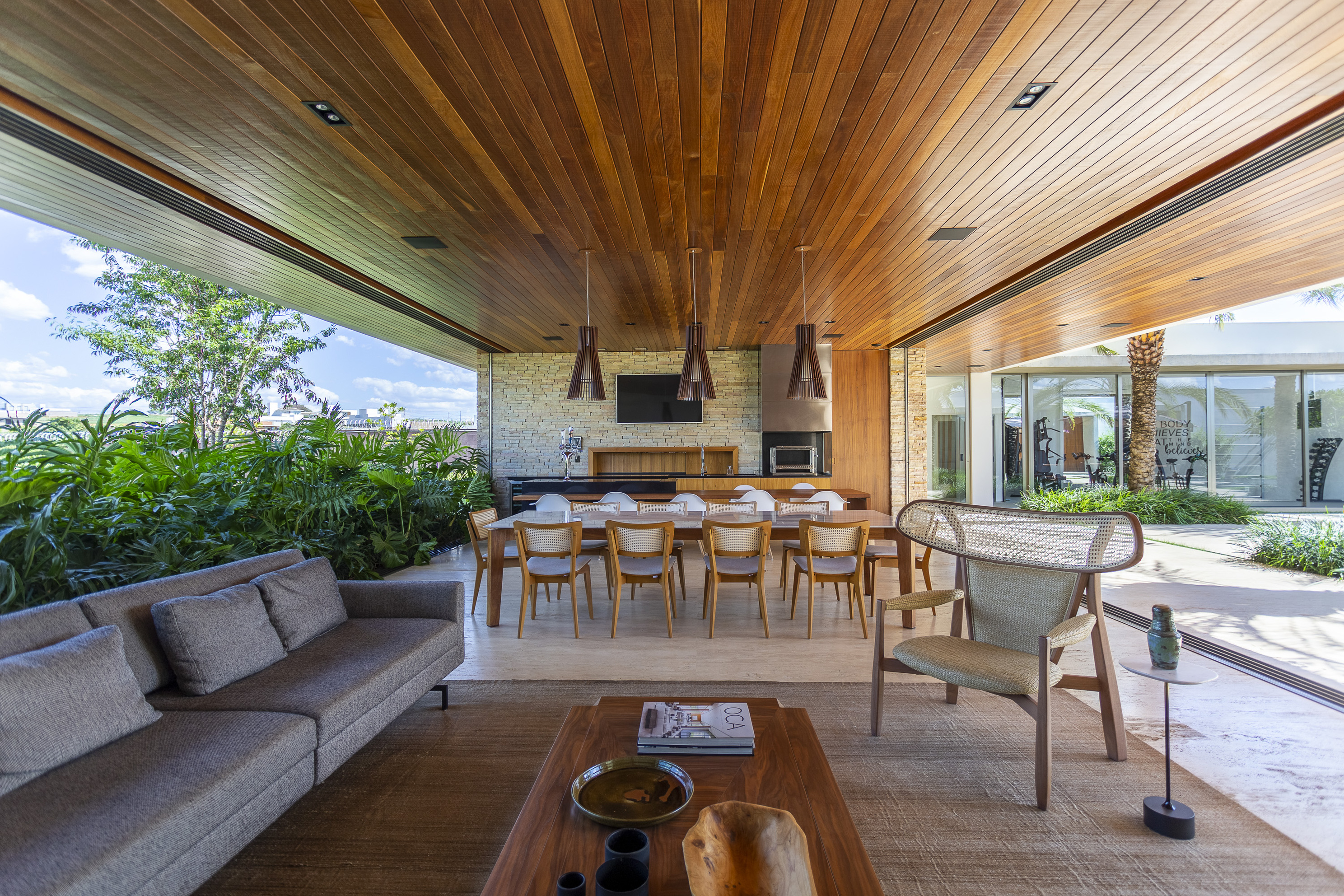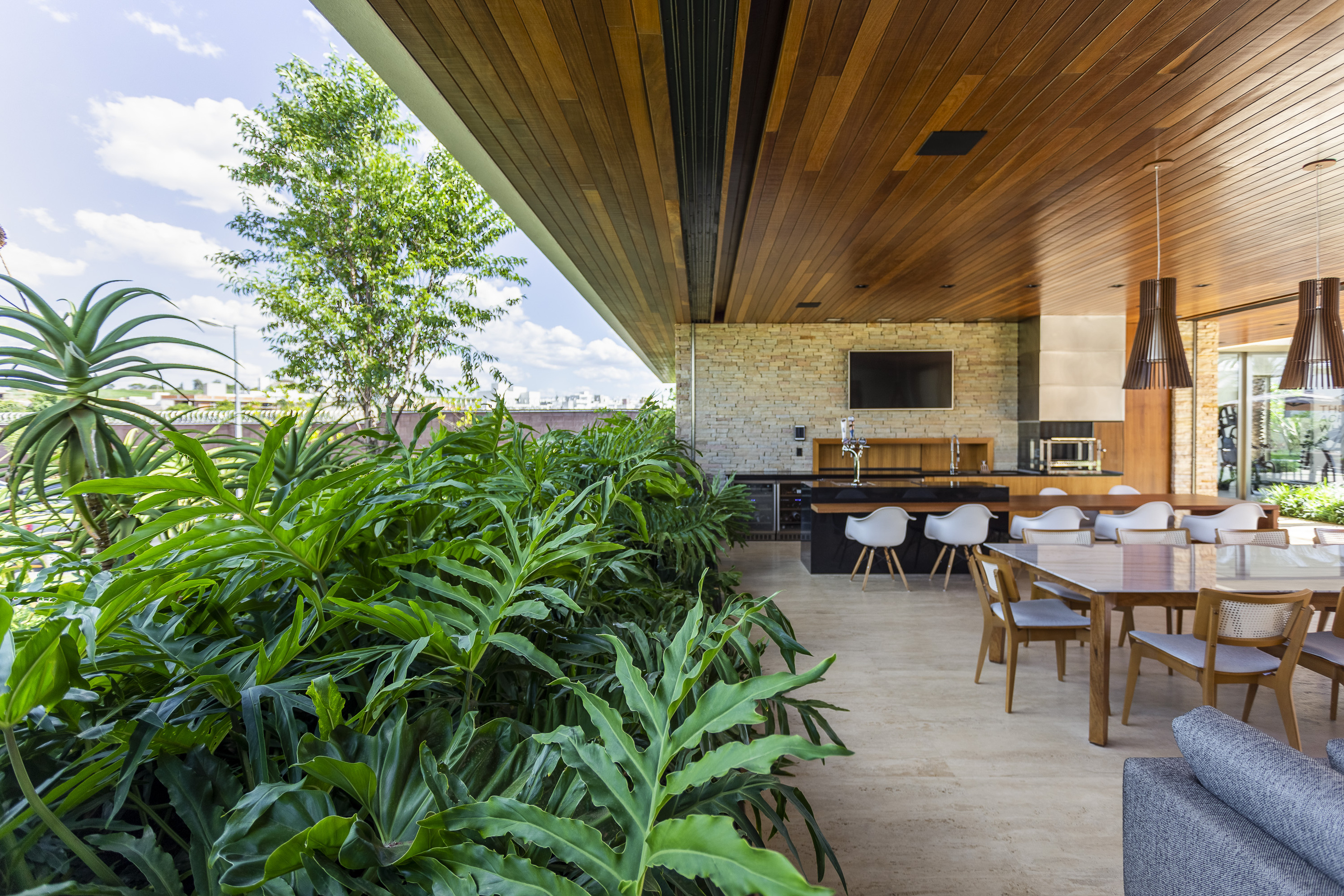 The minimalist architecture proposed for this residence sought to enhance the relationship between natural materials and vegetation, introducing nature into the rooms. The use of wood and natural stone promotes a greater sense of warmth for both the social and private sectors of the house.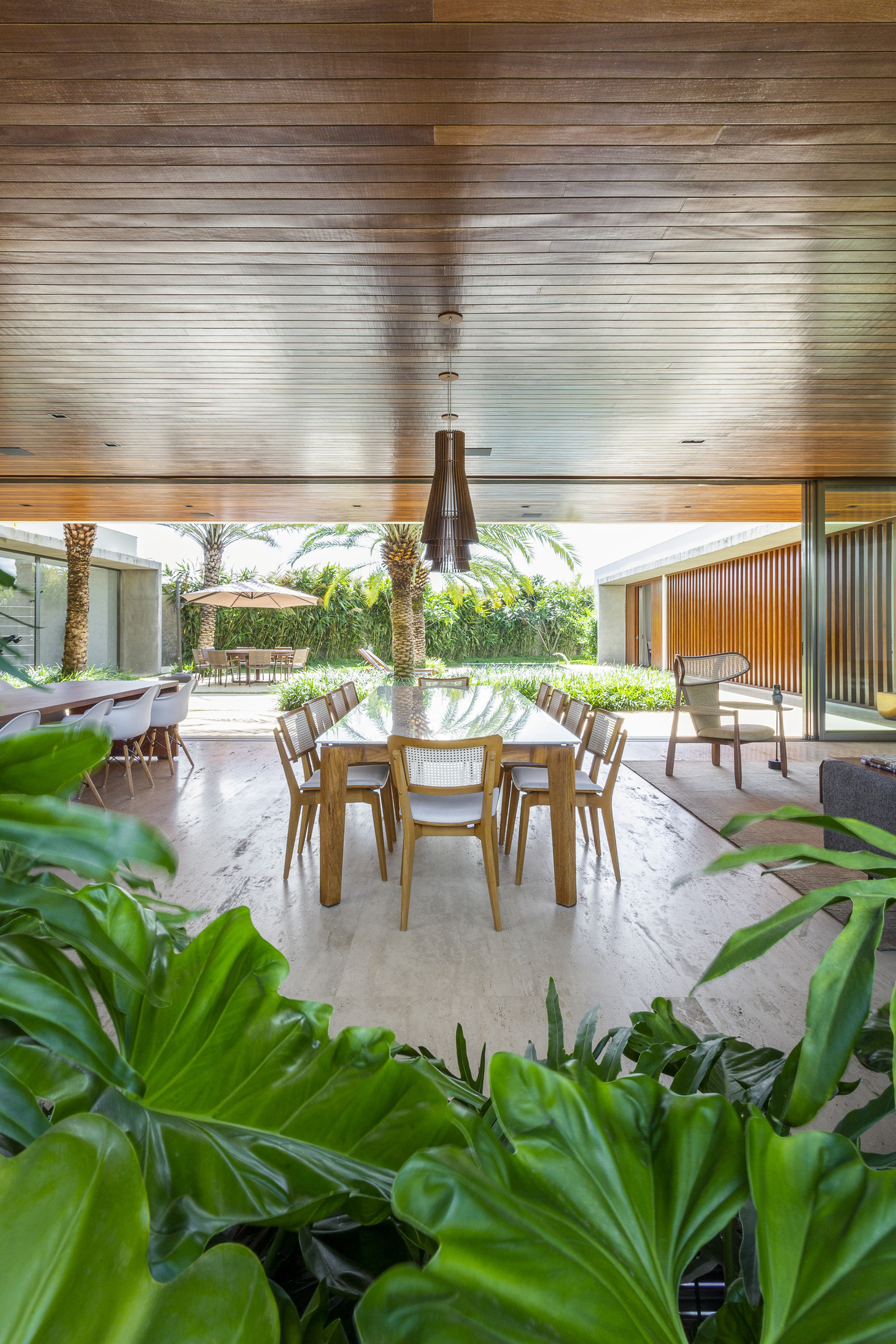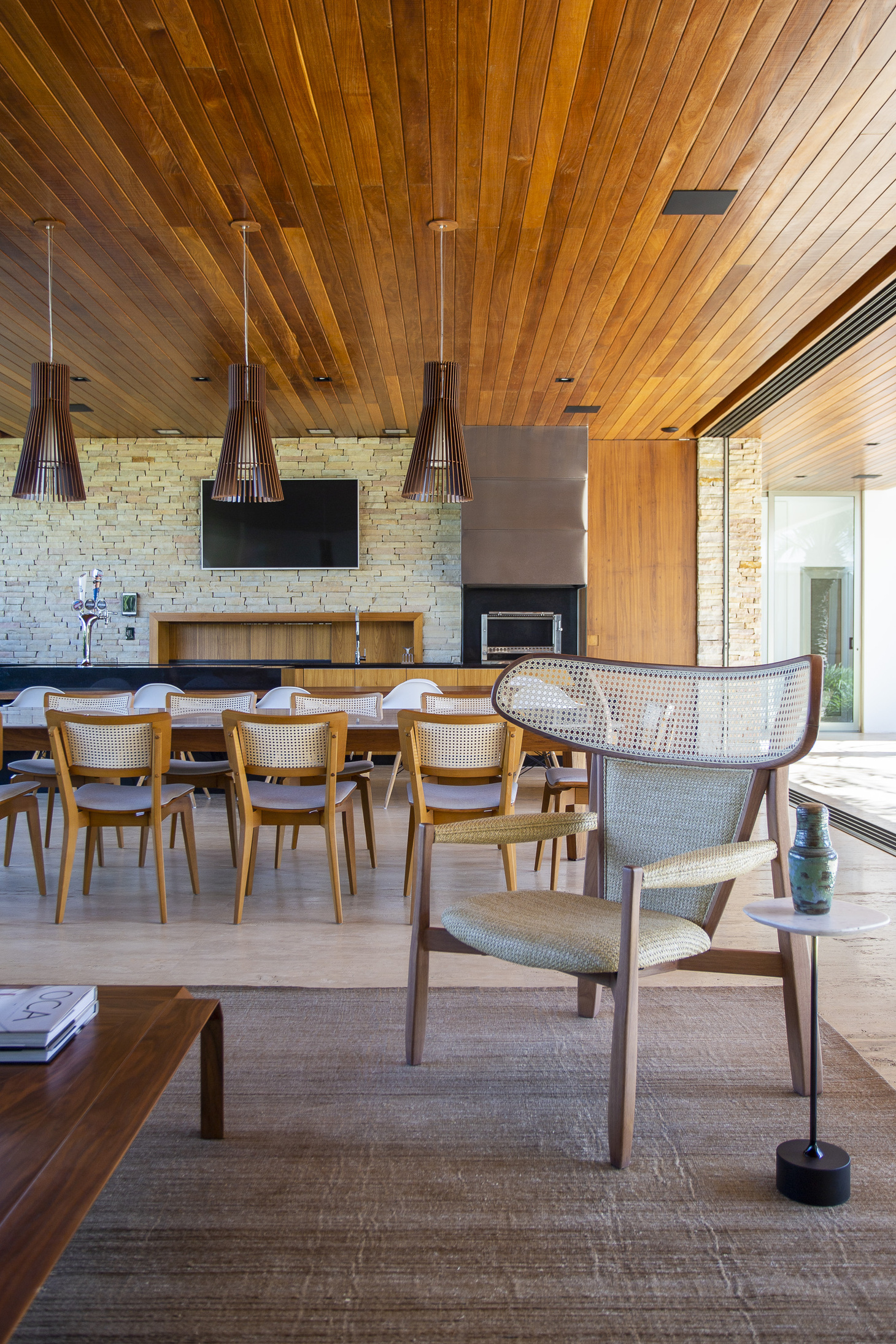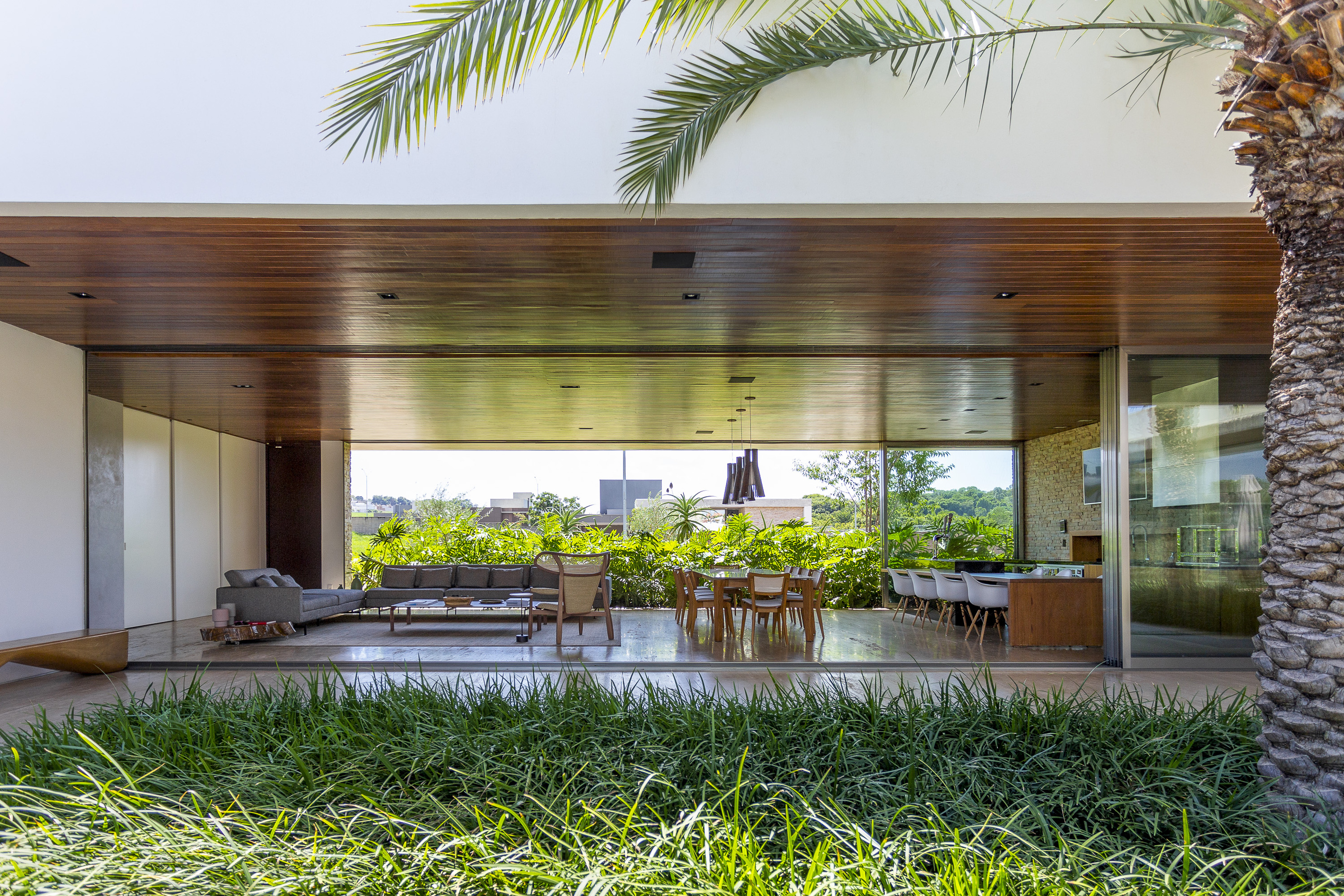 The smooth volume of the roof contrasts with the stone volumes and with the garden on the front façade. The living room opens to both sides, enhancing the view of the local landscape and promoting cross-ventilation throughout the social area. In this respect, the landscaping project was designed not only for integration, but also for the protection and privacy of this environment.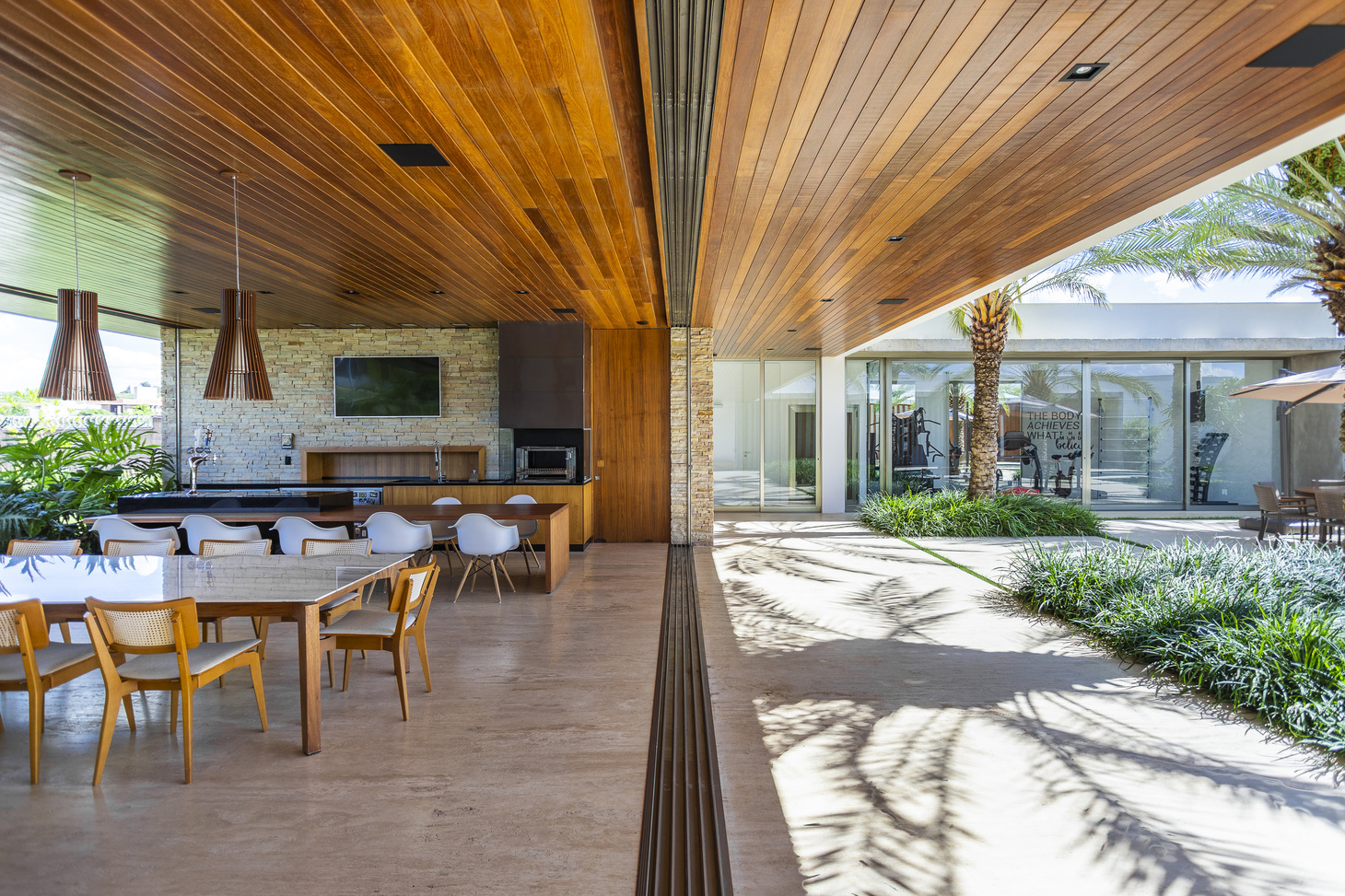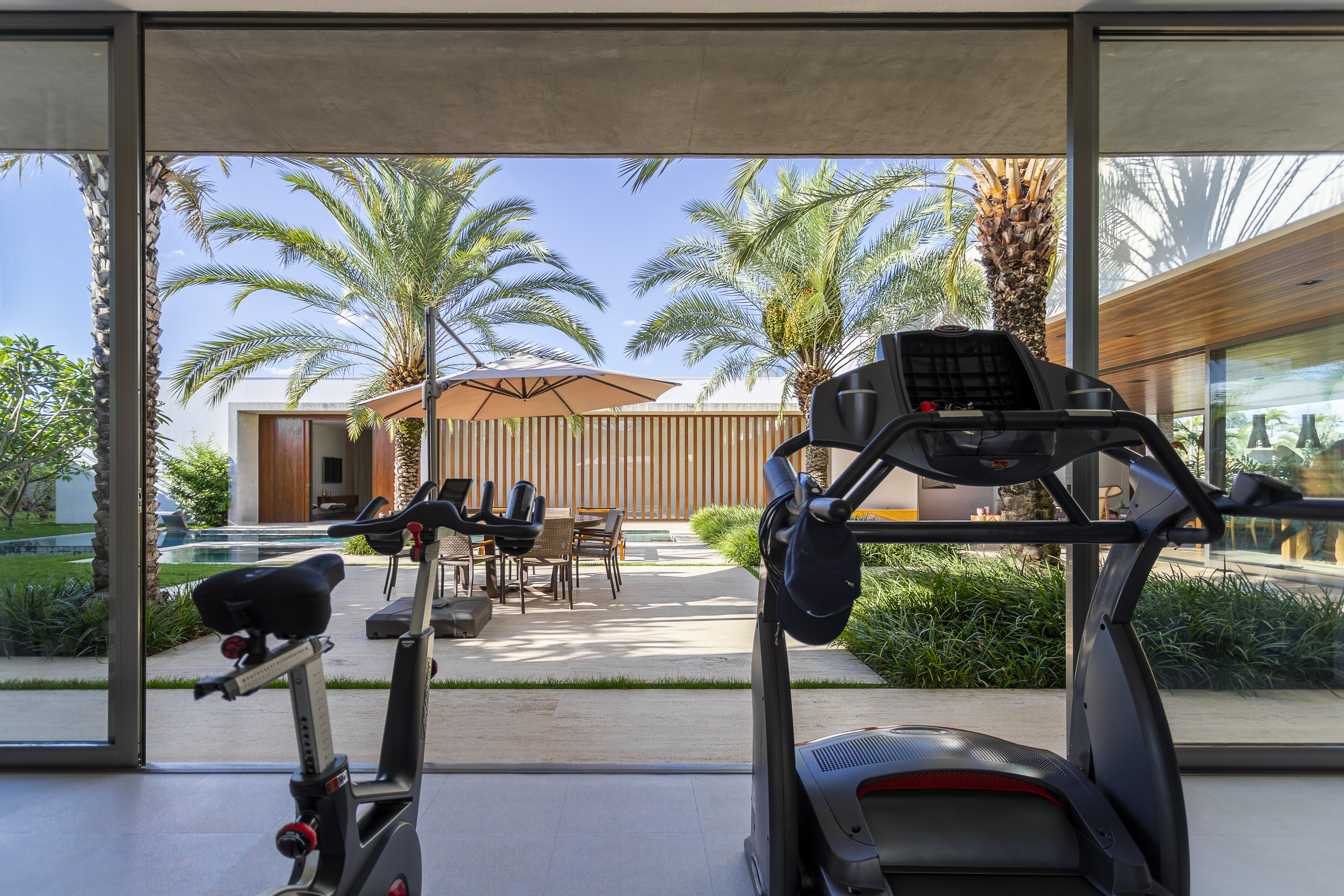 The swimming pool located in the central patio was designed for the residents' leisure, but also allows physical activity, which is why its rectilinear form parallels the volume of the house's private area.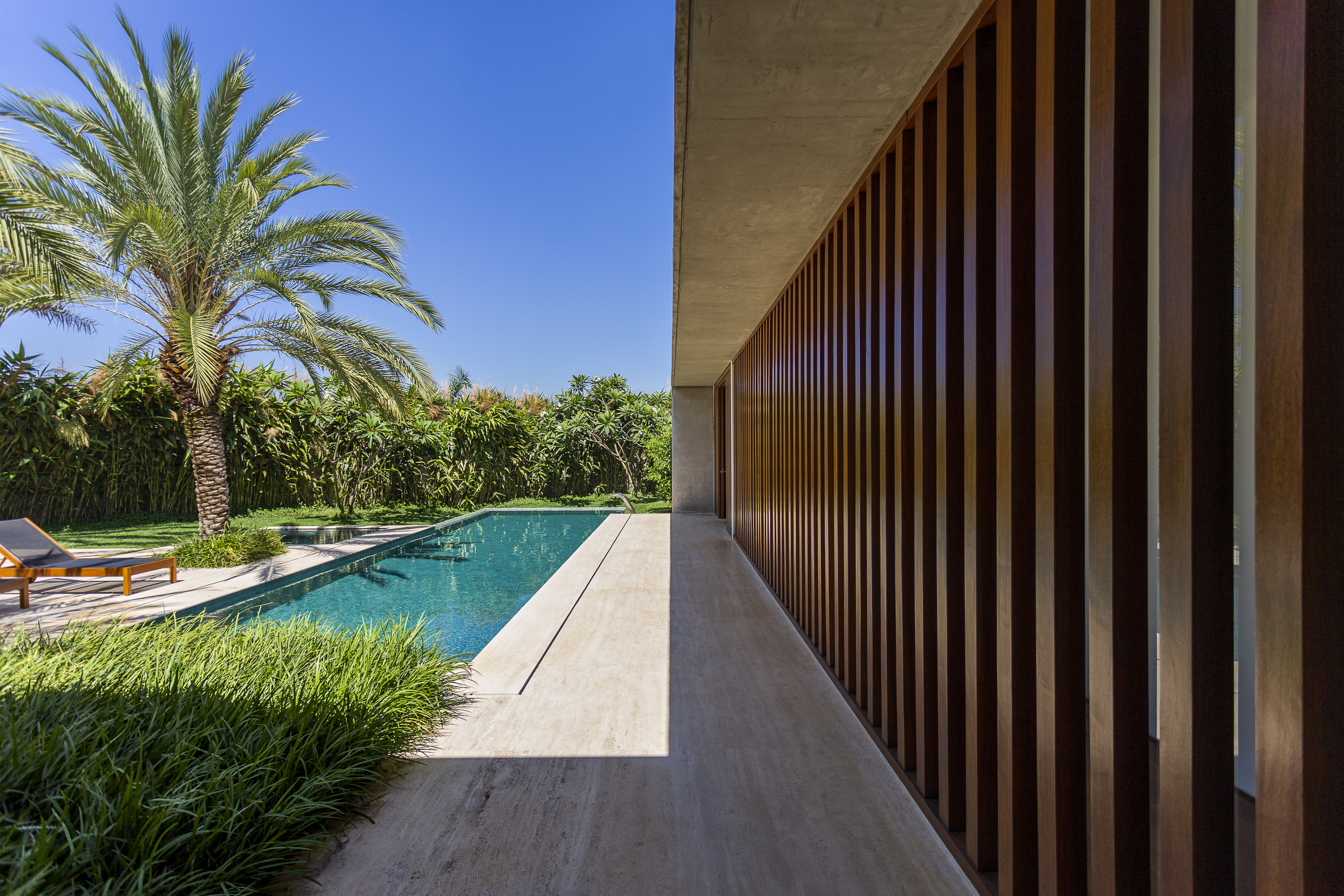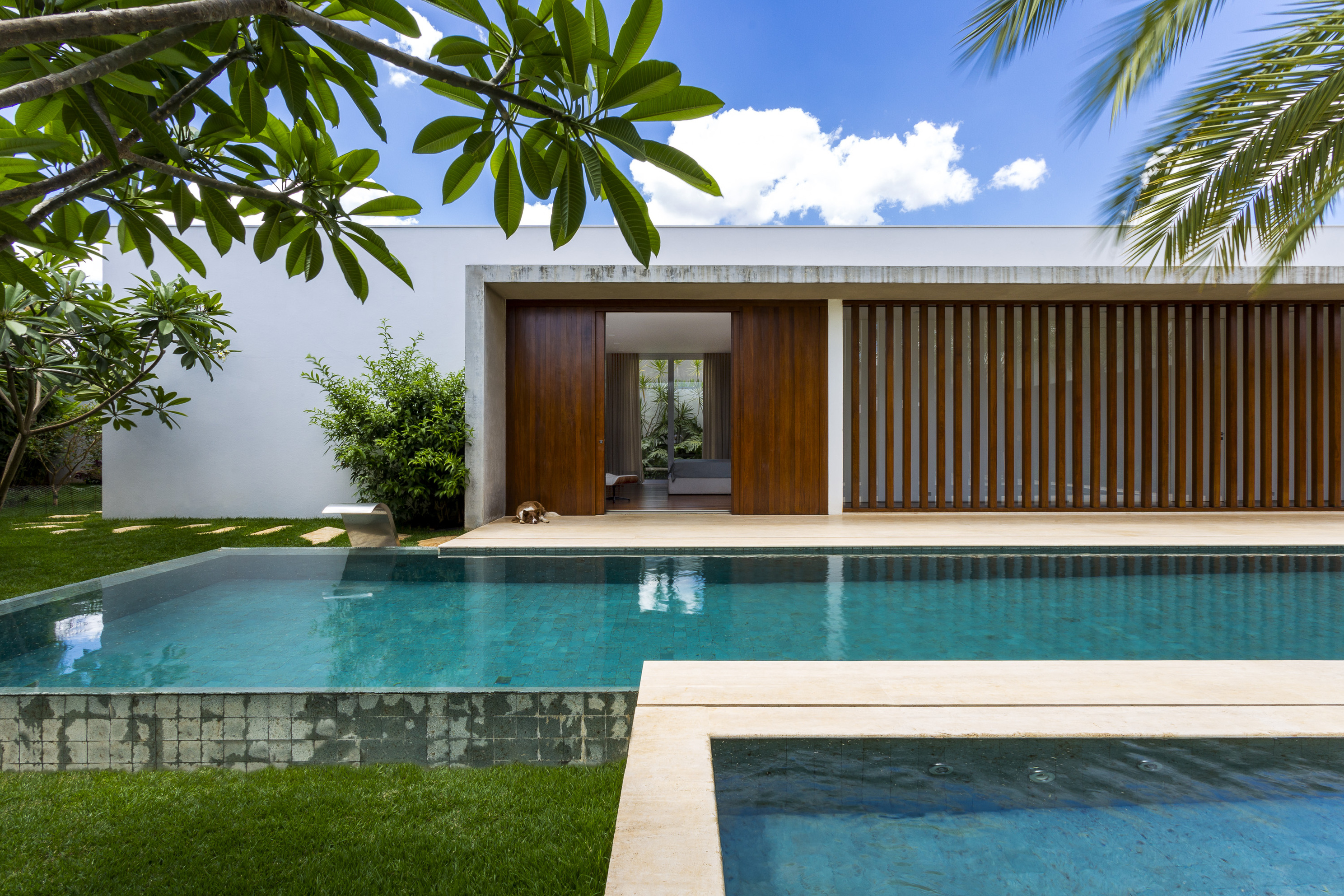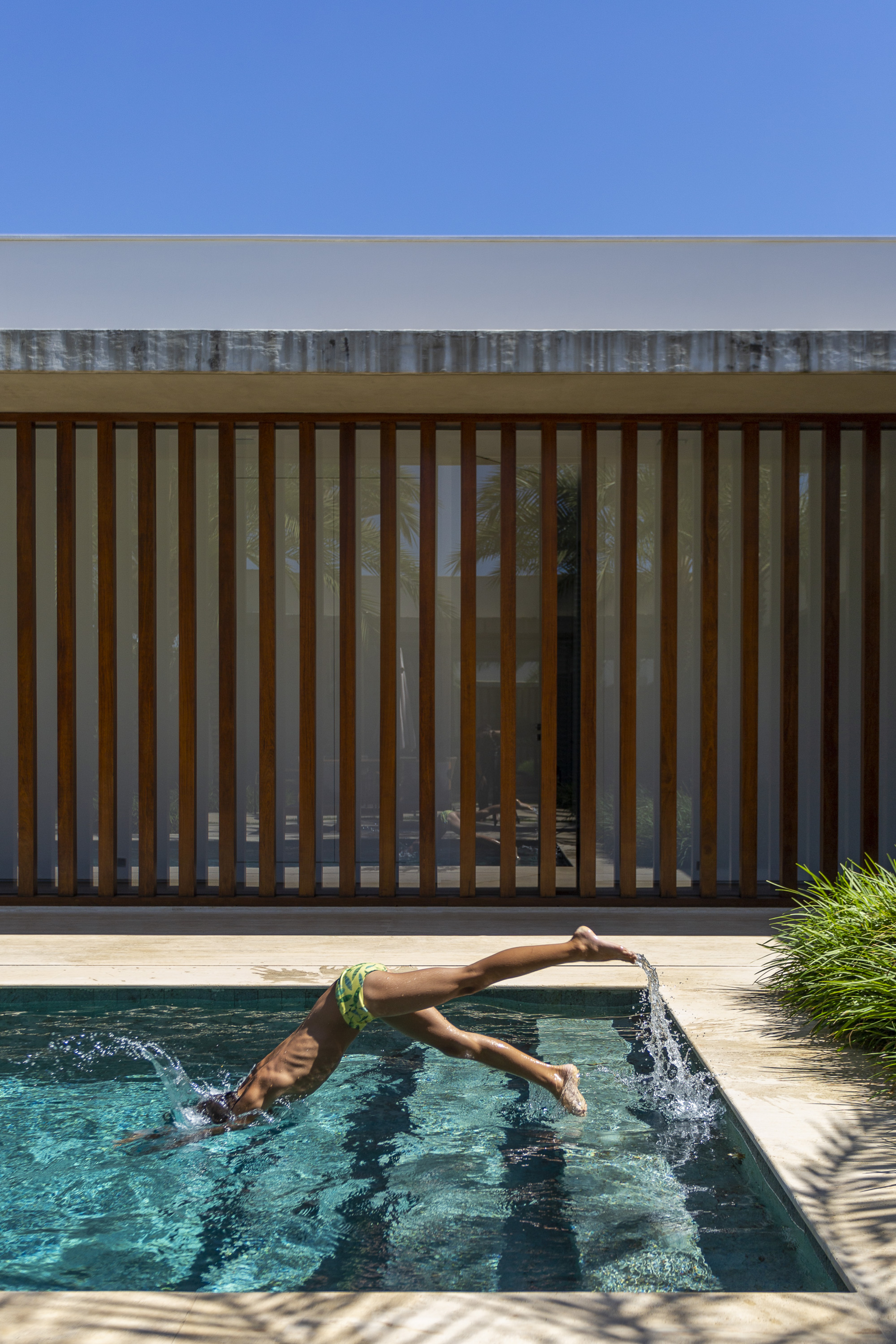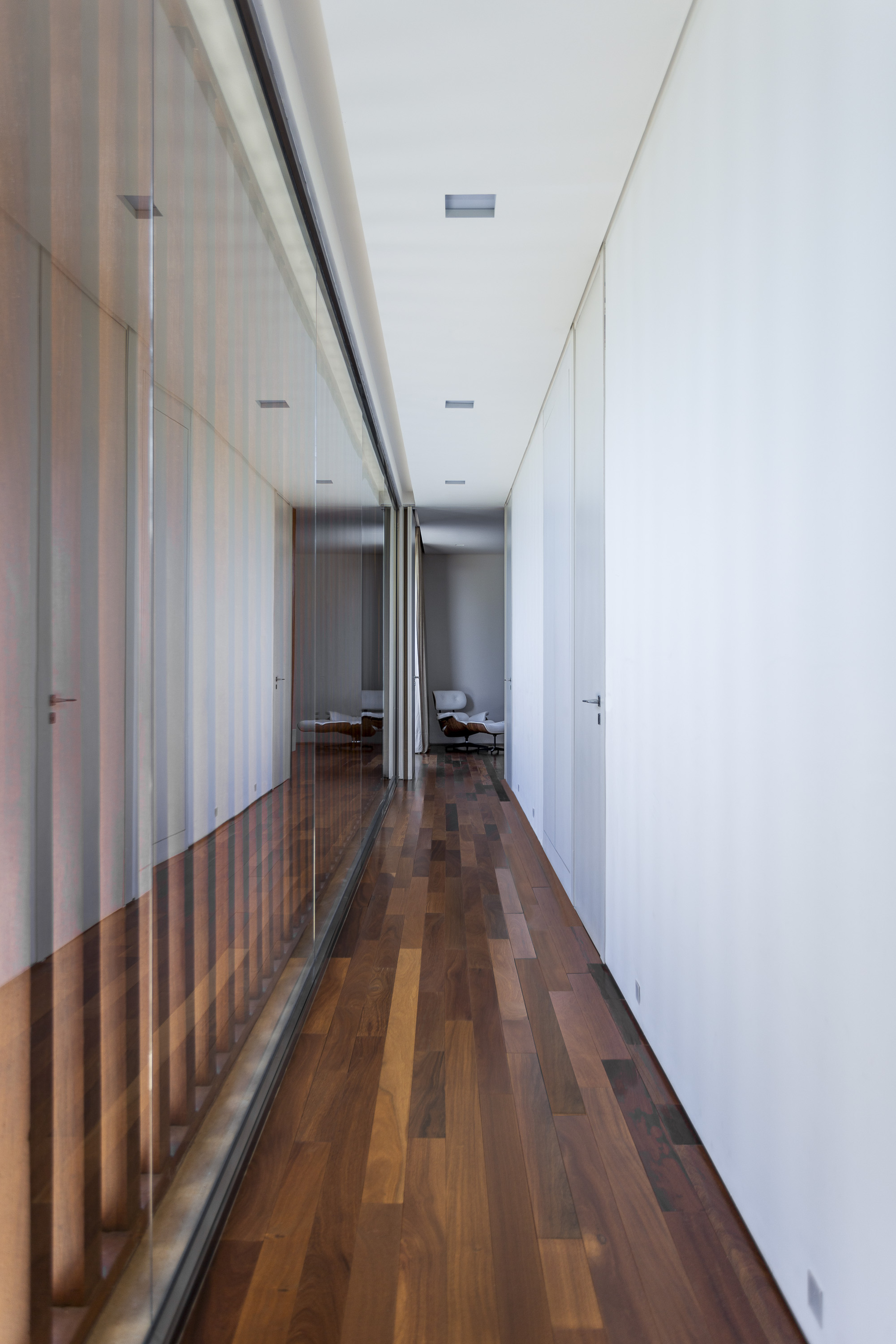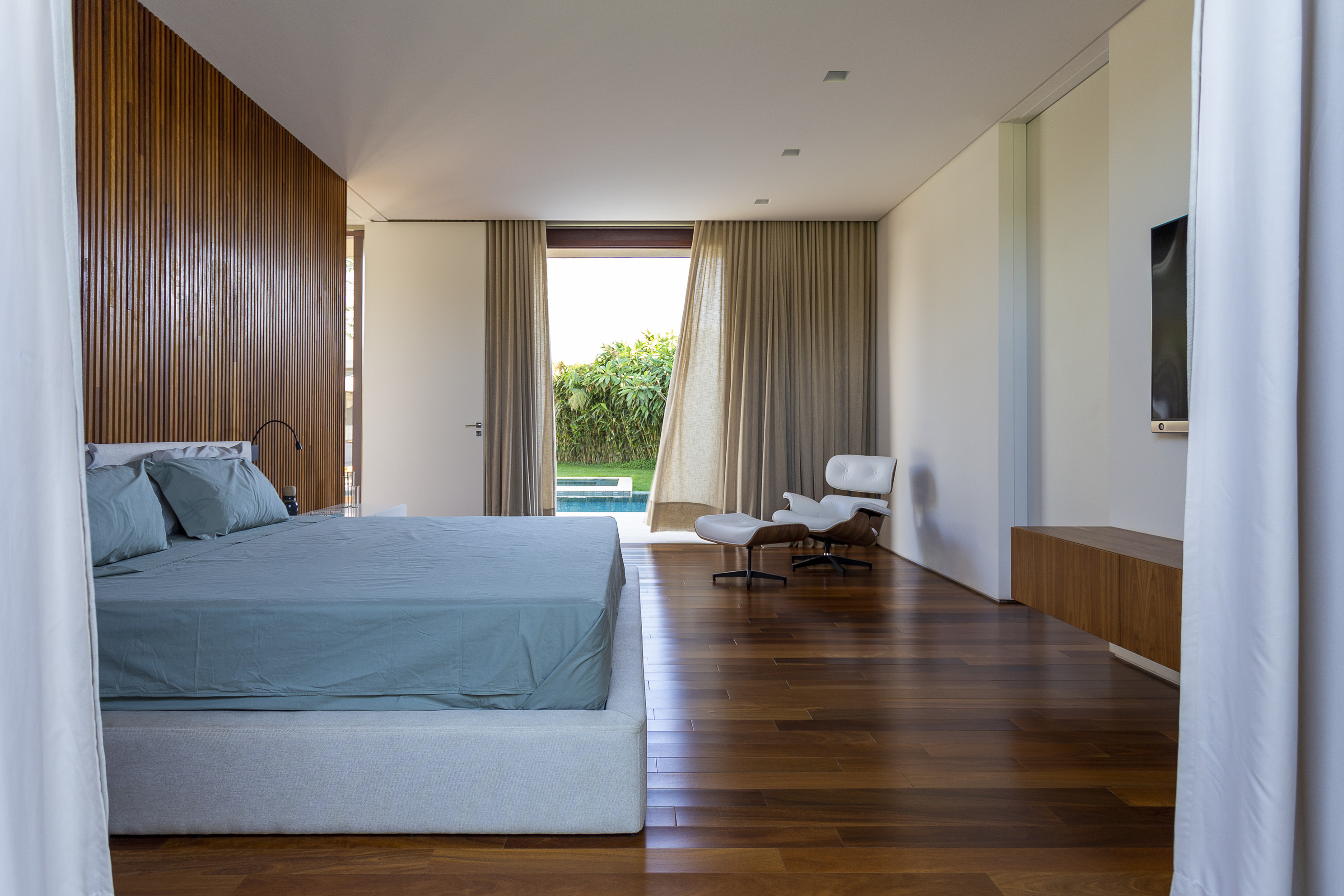 The cross-ventilation strategy was also applied to the couple's en-suite bedroom, which opens to both gardens. In the opening facing the central patio, wooden doors were used to combine with the solid wood slatted panel in the corridor to further integrate the private area with the exterior of the residence.