Situated above the natural terrain level, the DB House was designed to emphasize the view of the region by bringing the social area and the swimming pool to the front of the property. The kitchen is joined to the living room, satisfying the requirements of the residents, who wanted to entertain friends and family in a large and functional space.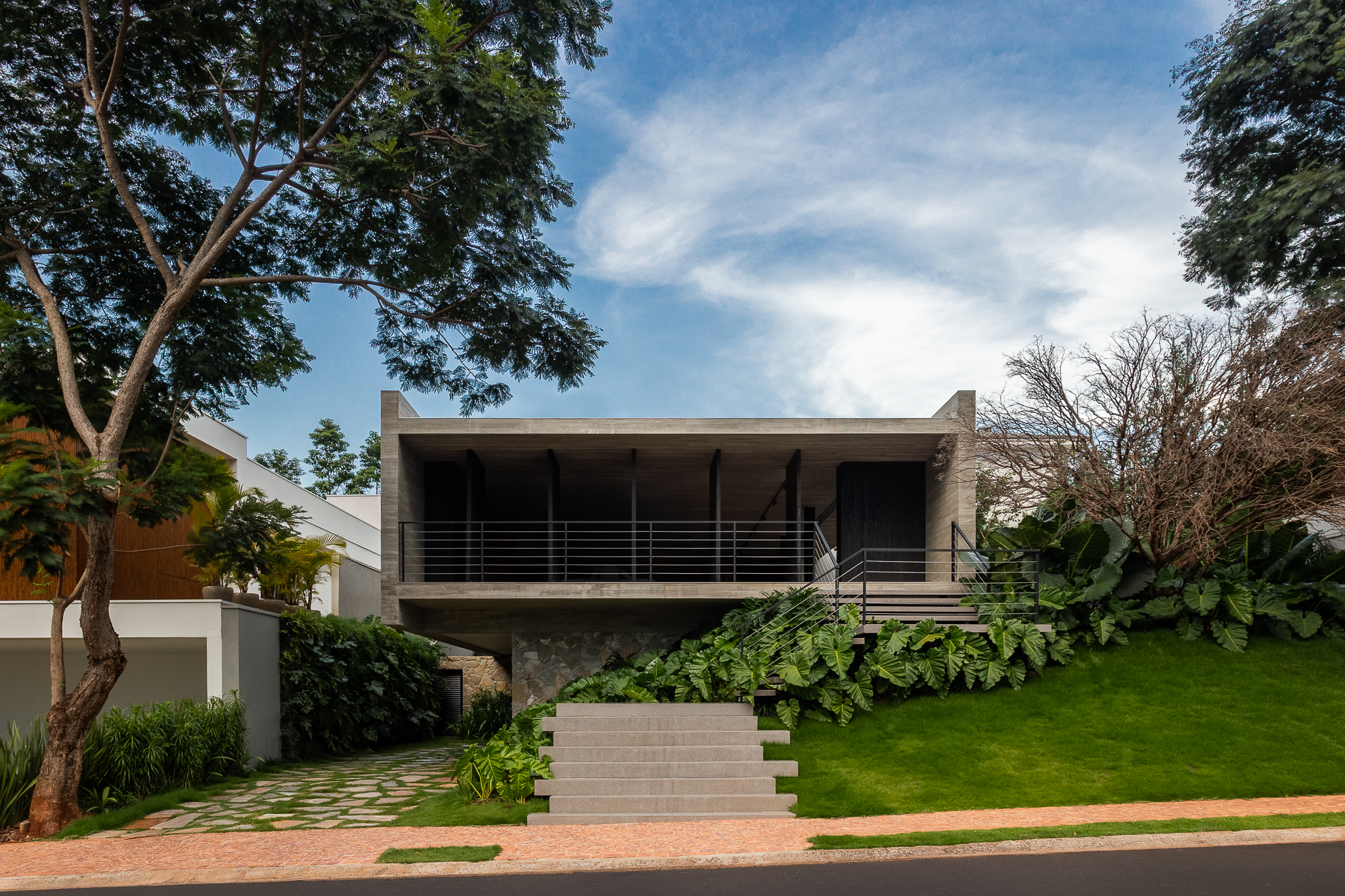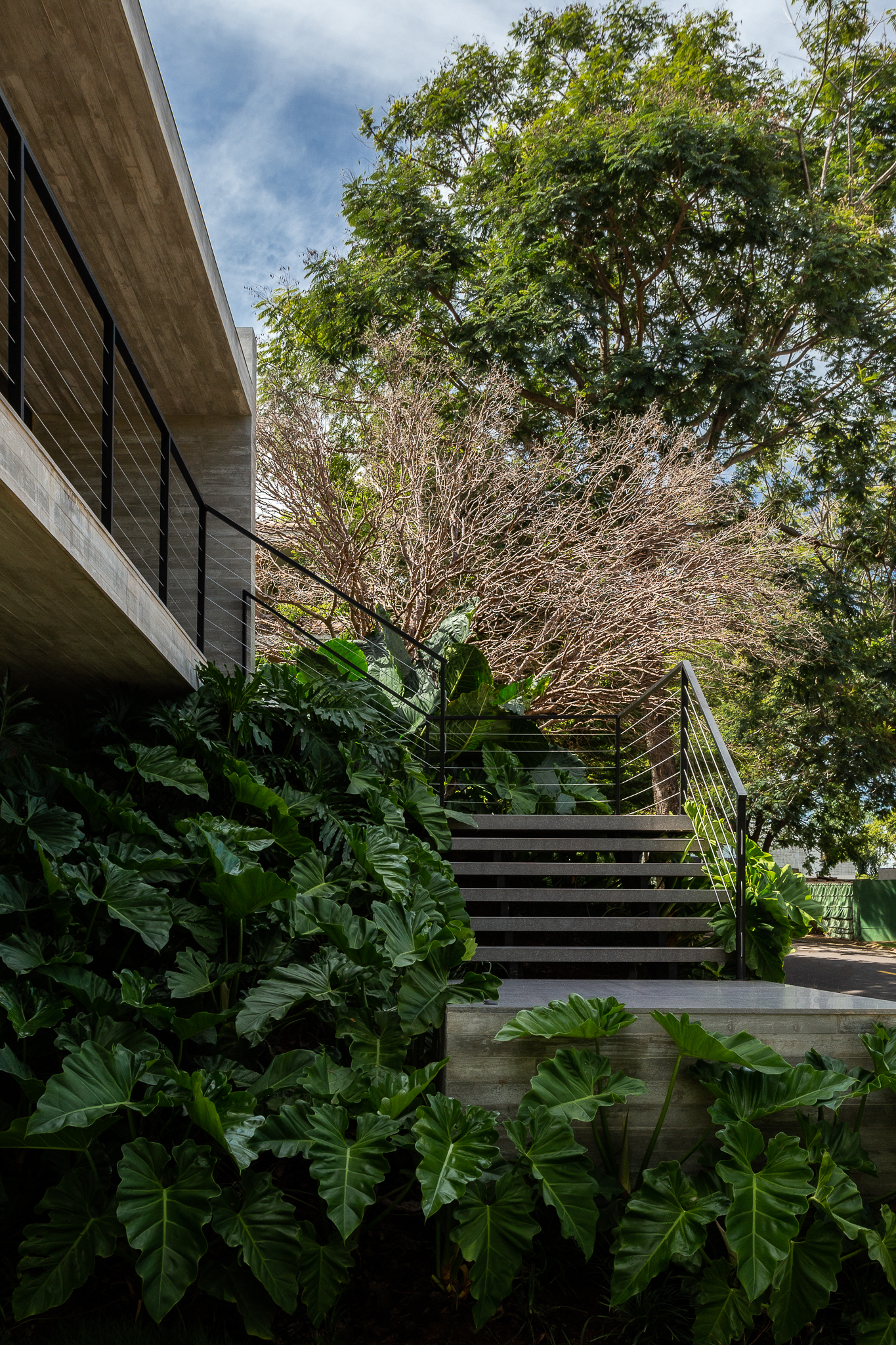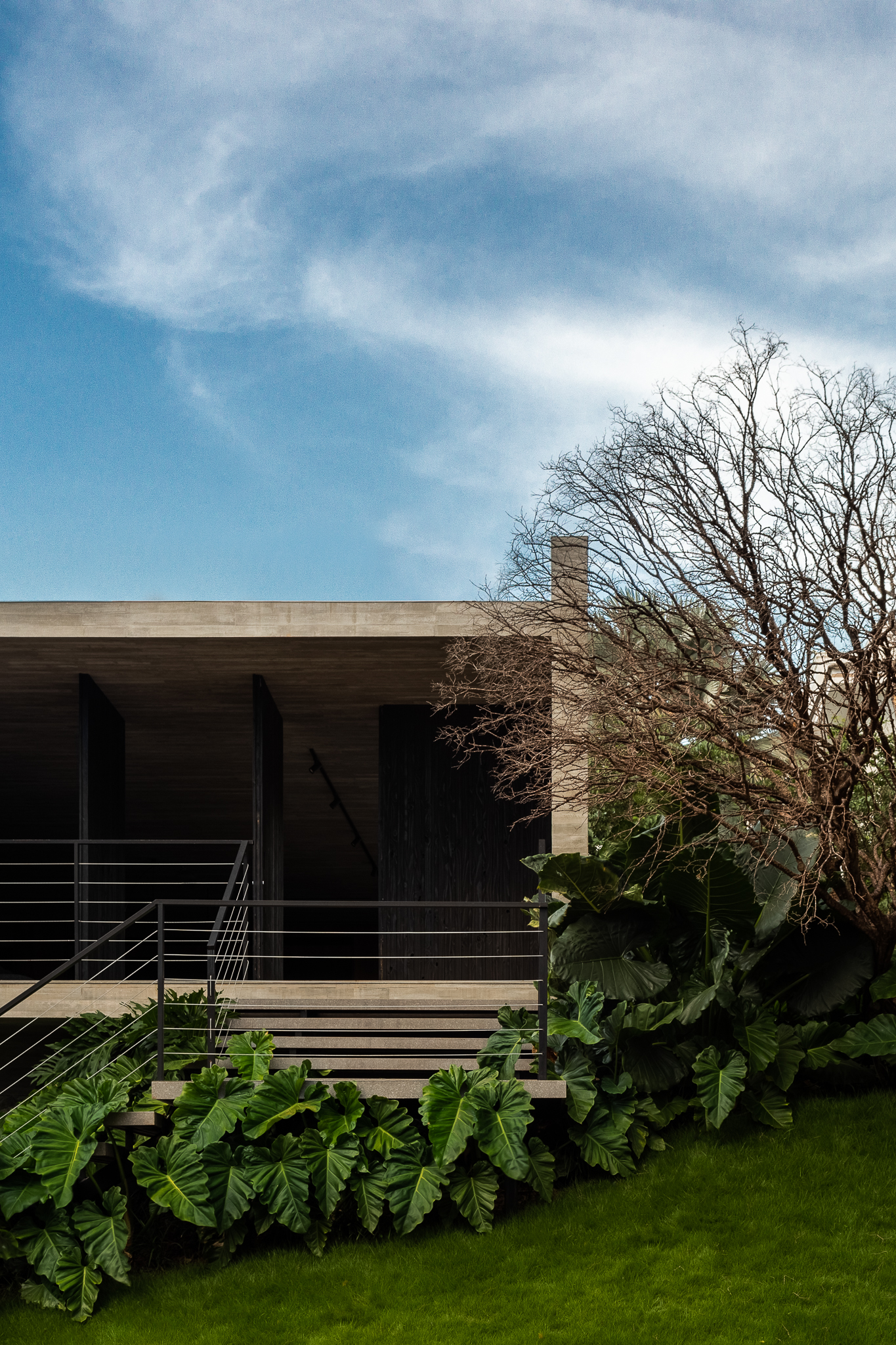 The terrain in a gated community in the city of Uberlândia – MG presented a steep slope that allowed the DB House to be built at a point above the natural level to maximize the view of the region and integrate it with the leisure areas. As a result, the service spaces could be placed on the lower floor, dividing the residence's sectoring into two levels.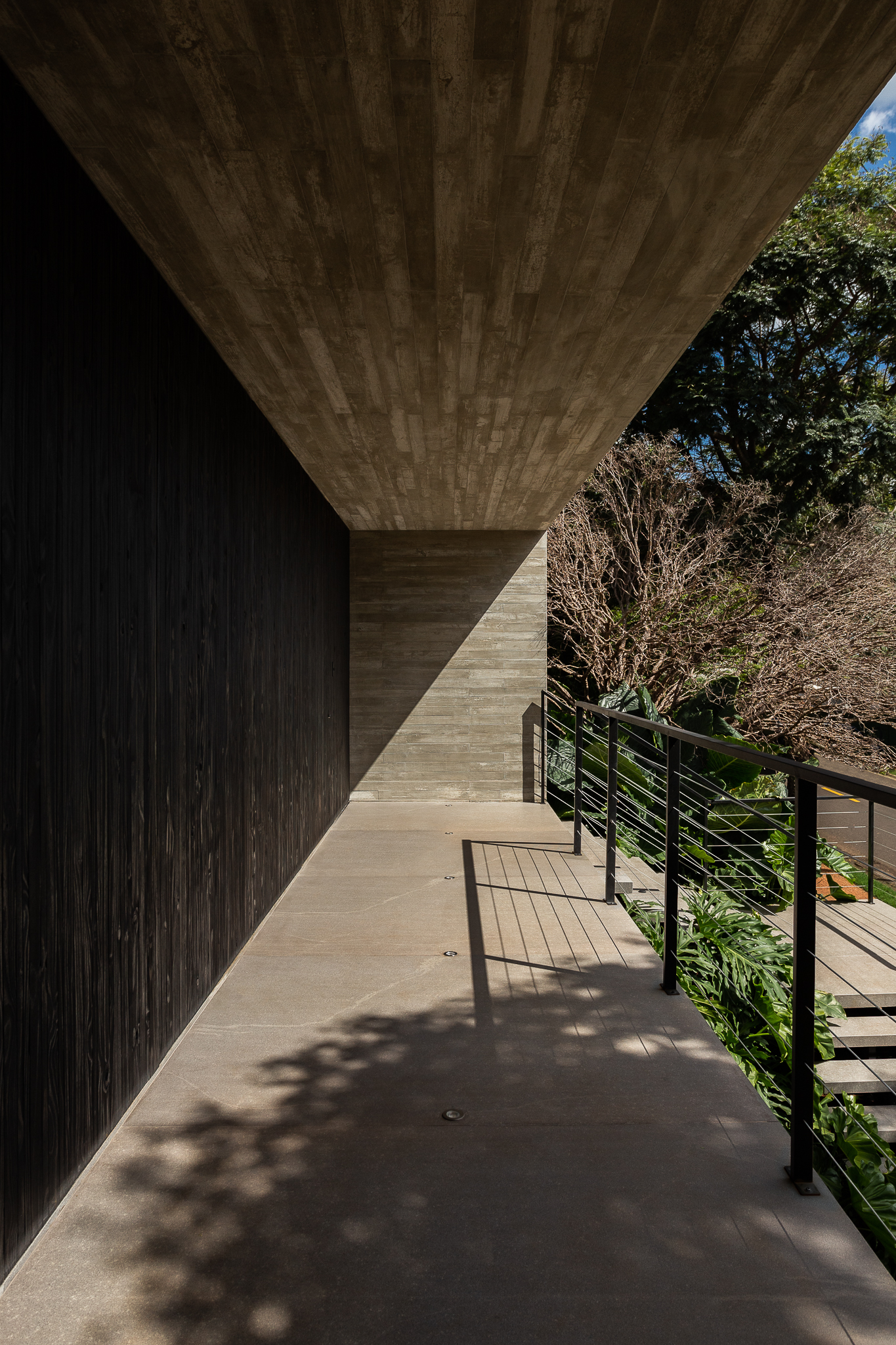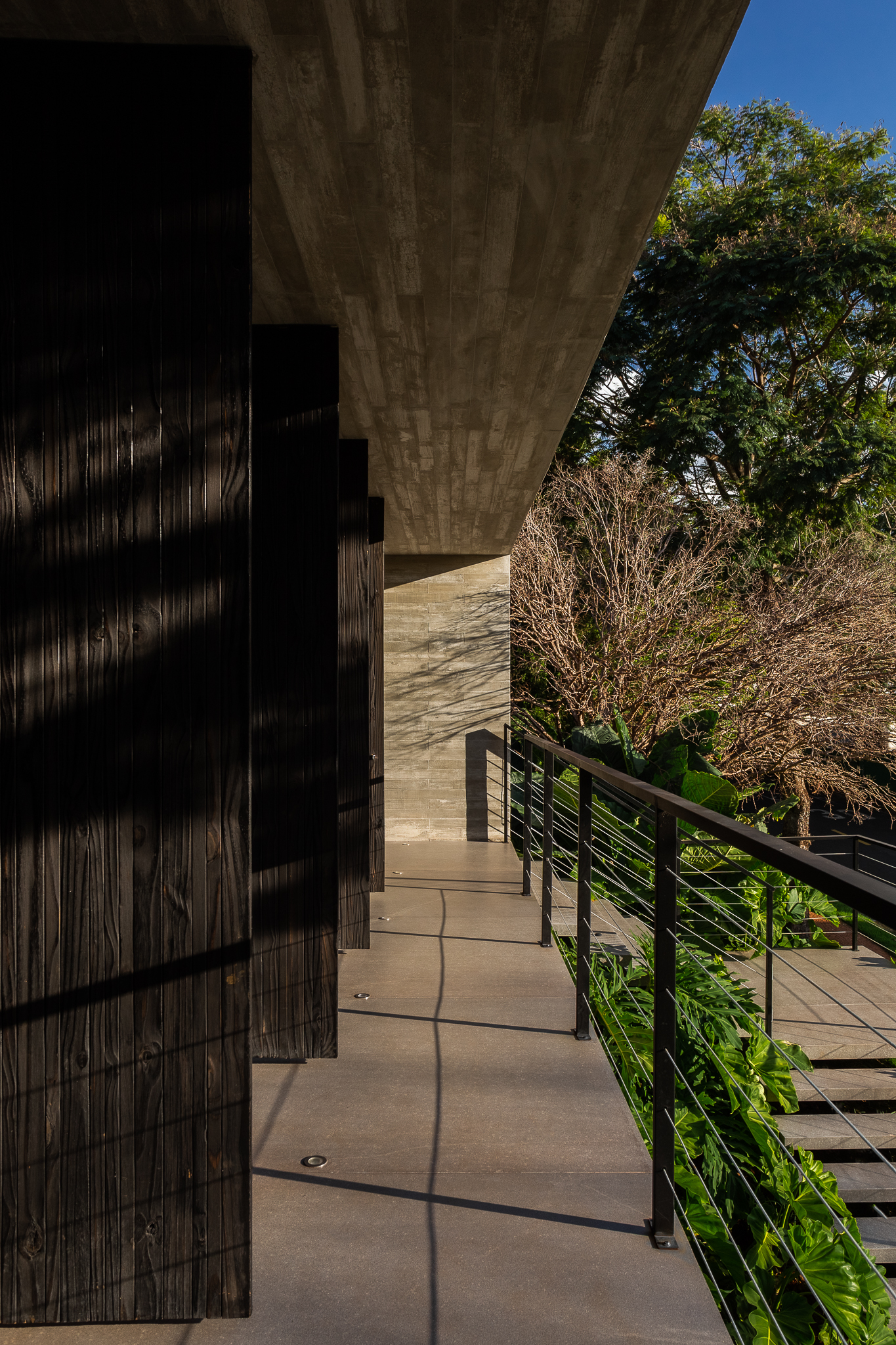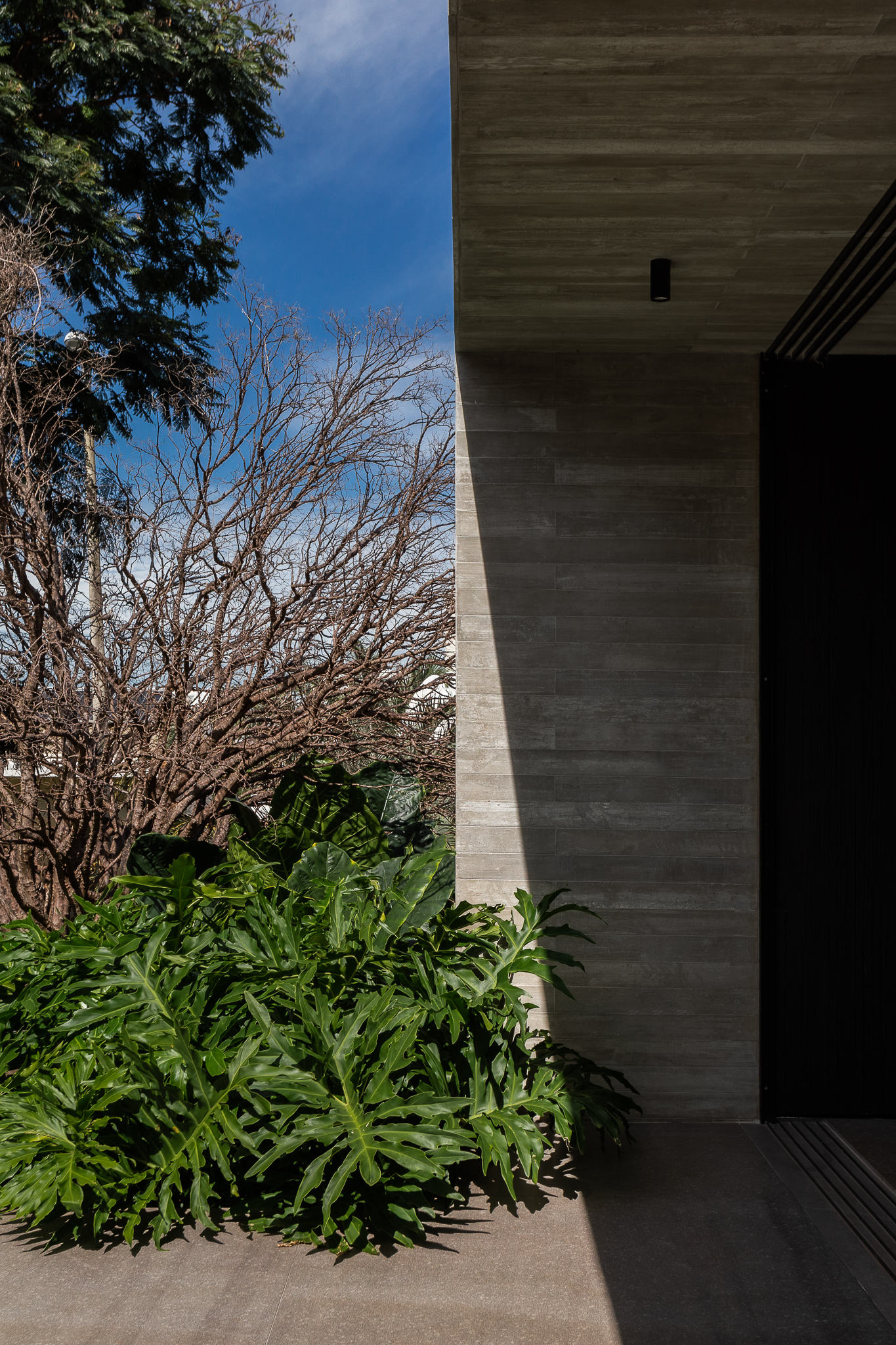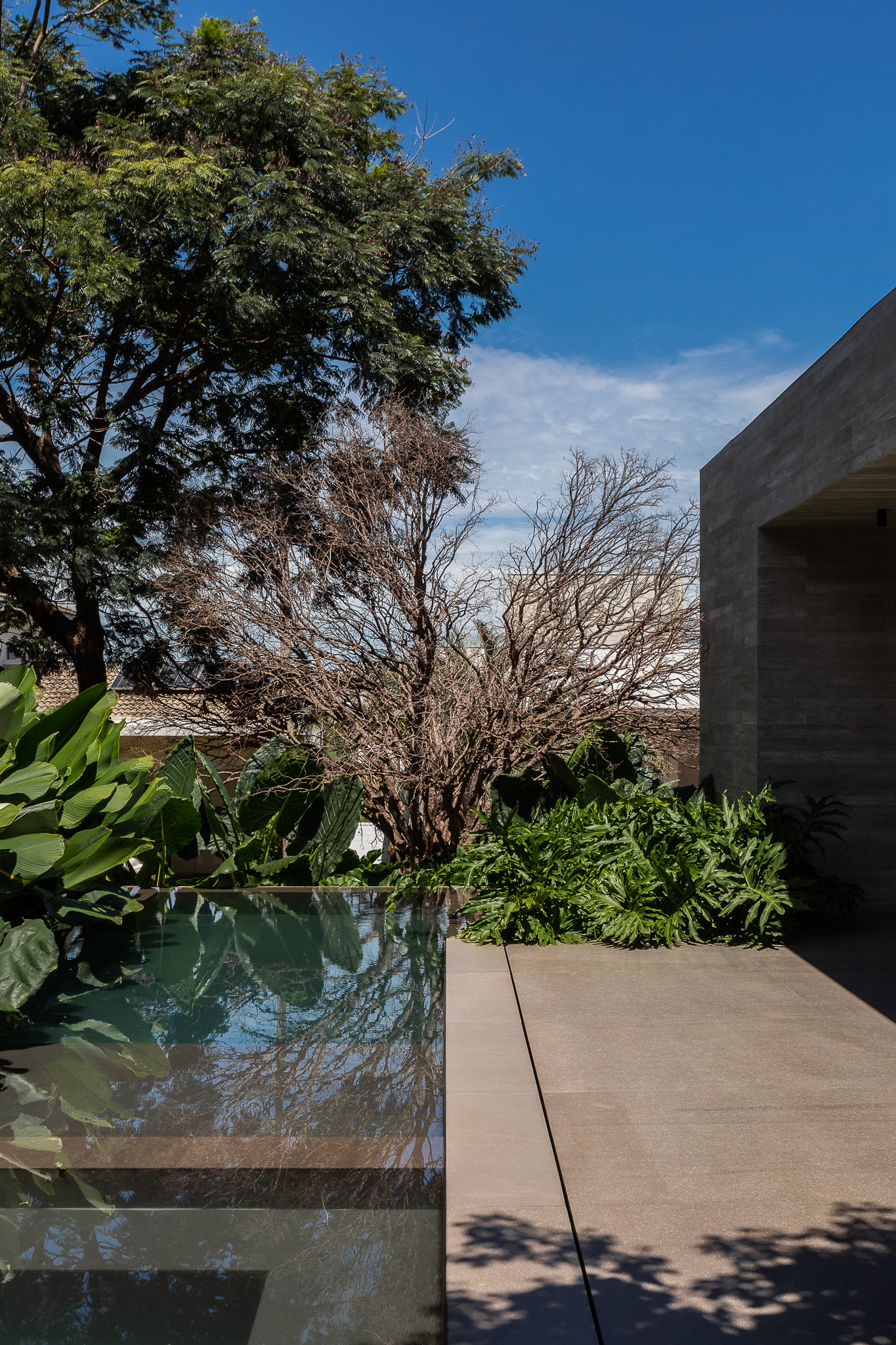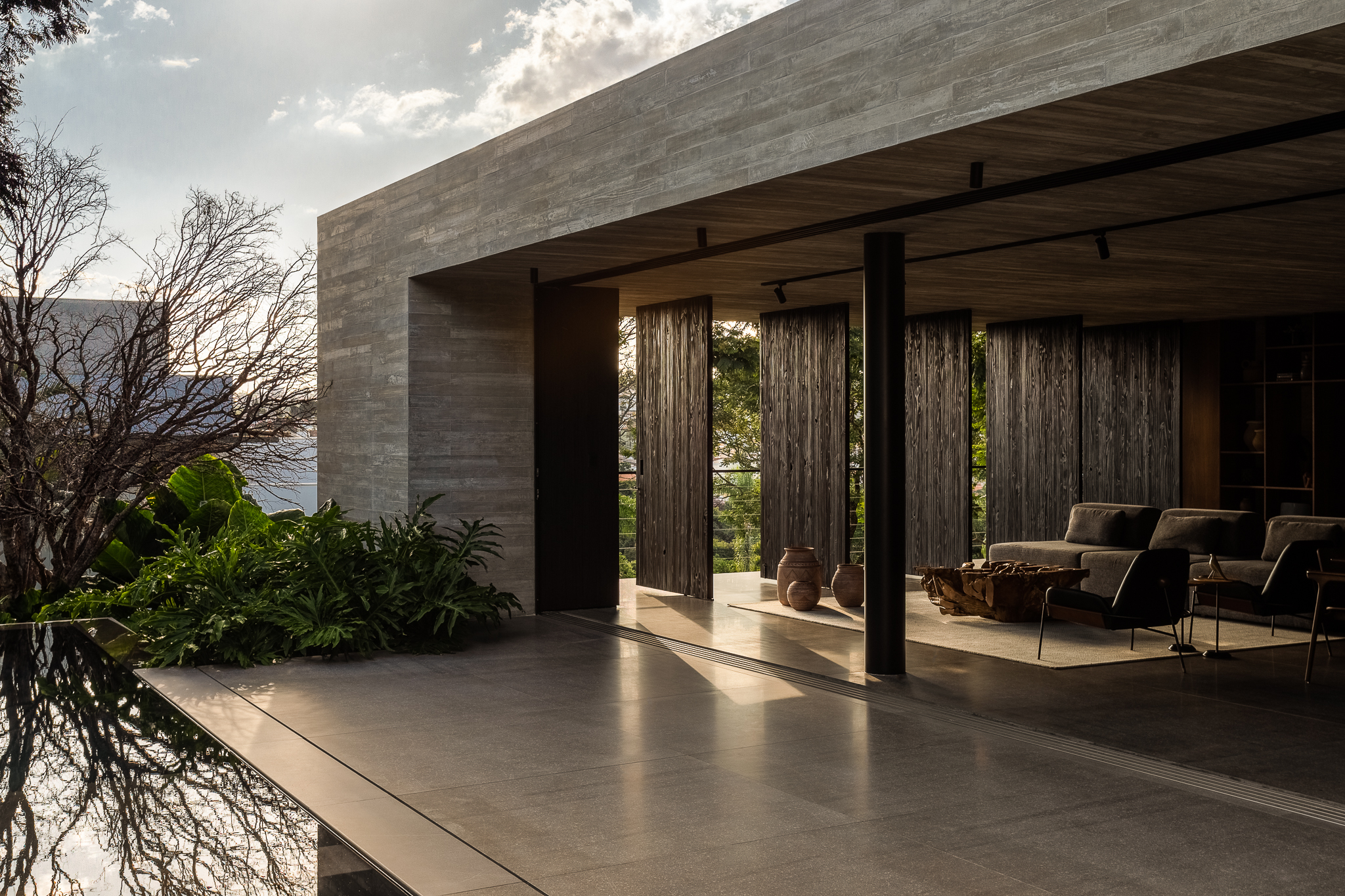 To meet the needs of the clients, who were seeking an environment to entertain friends and family, the social aspect of the project is presented as the focal point, with the kitchen completely integrated into the social and leisure areas. The infinity pool in front of the land and the pivoting doors of the main entrance add more permeability to the residence, allowing the landscape to become a part of the project.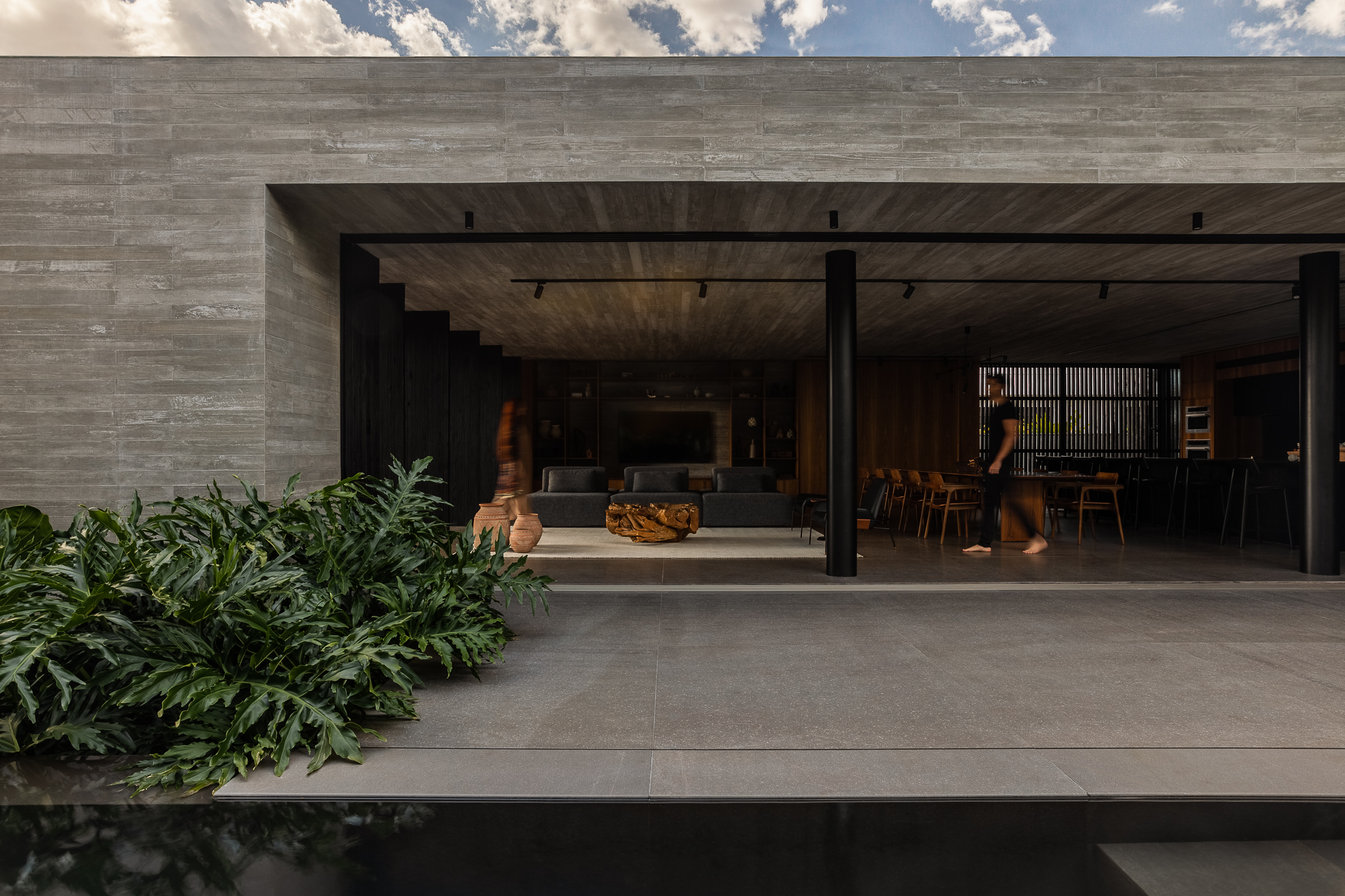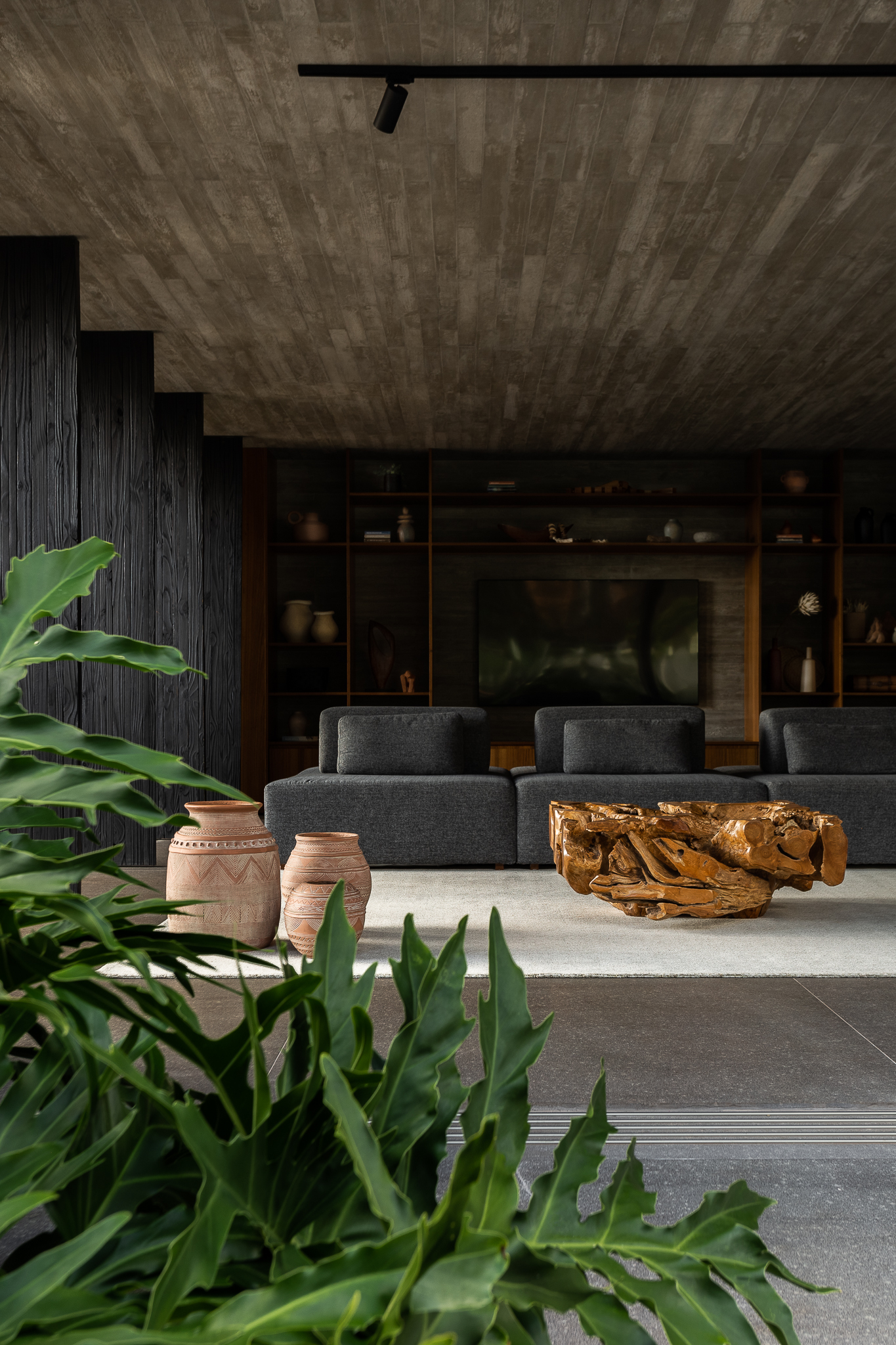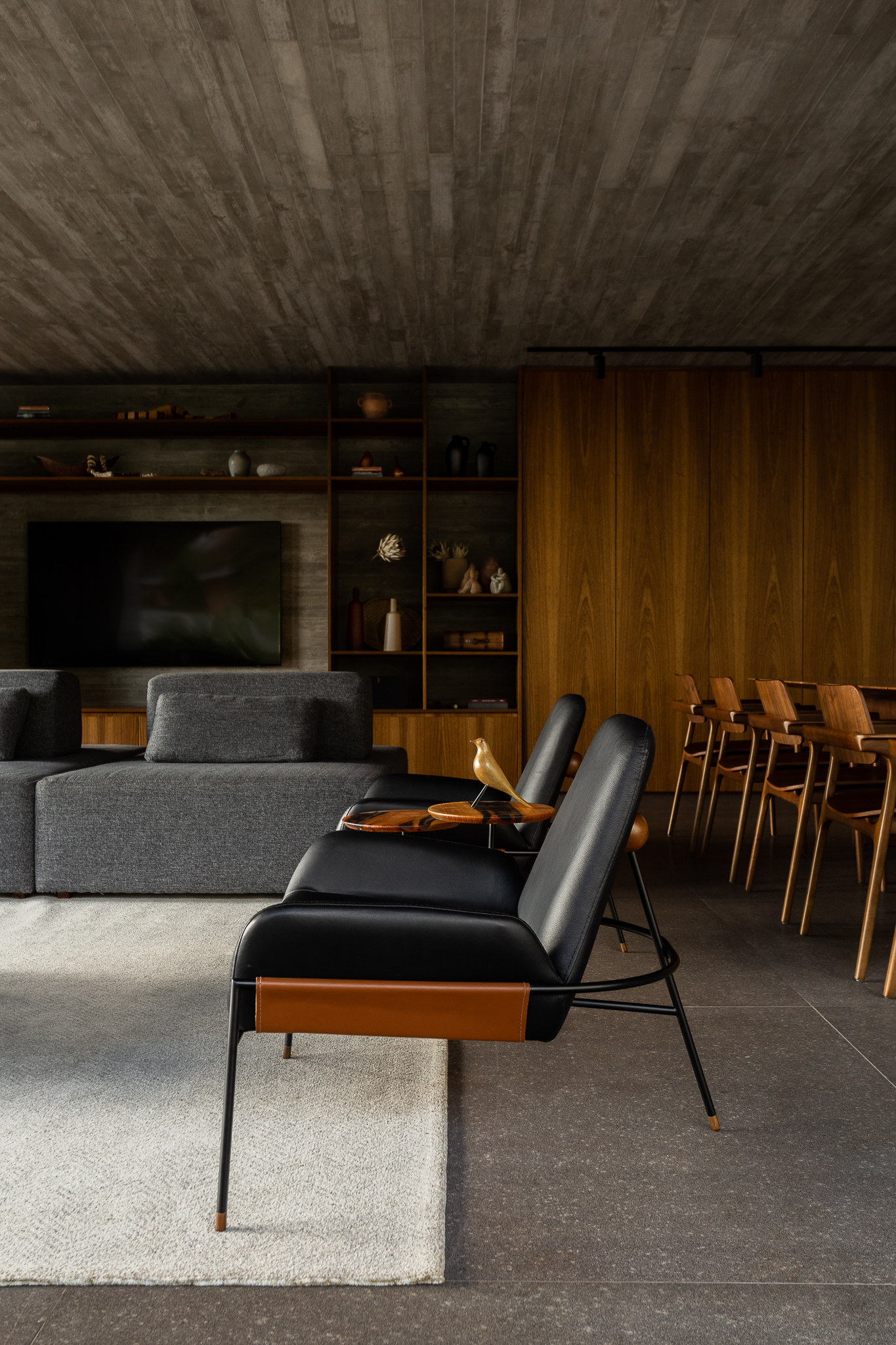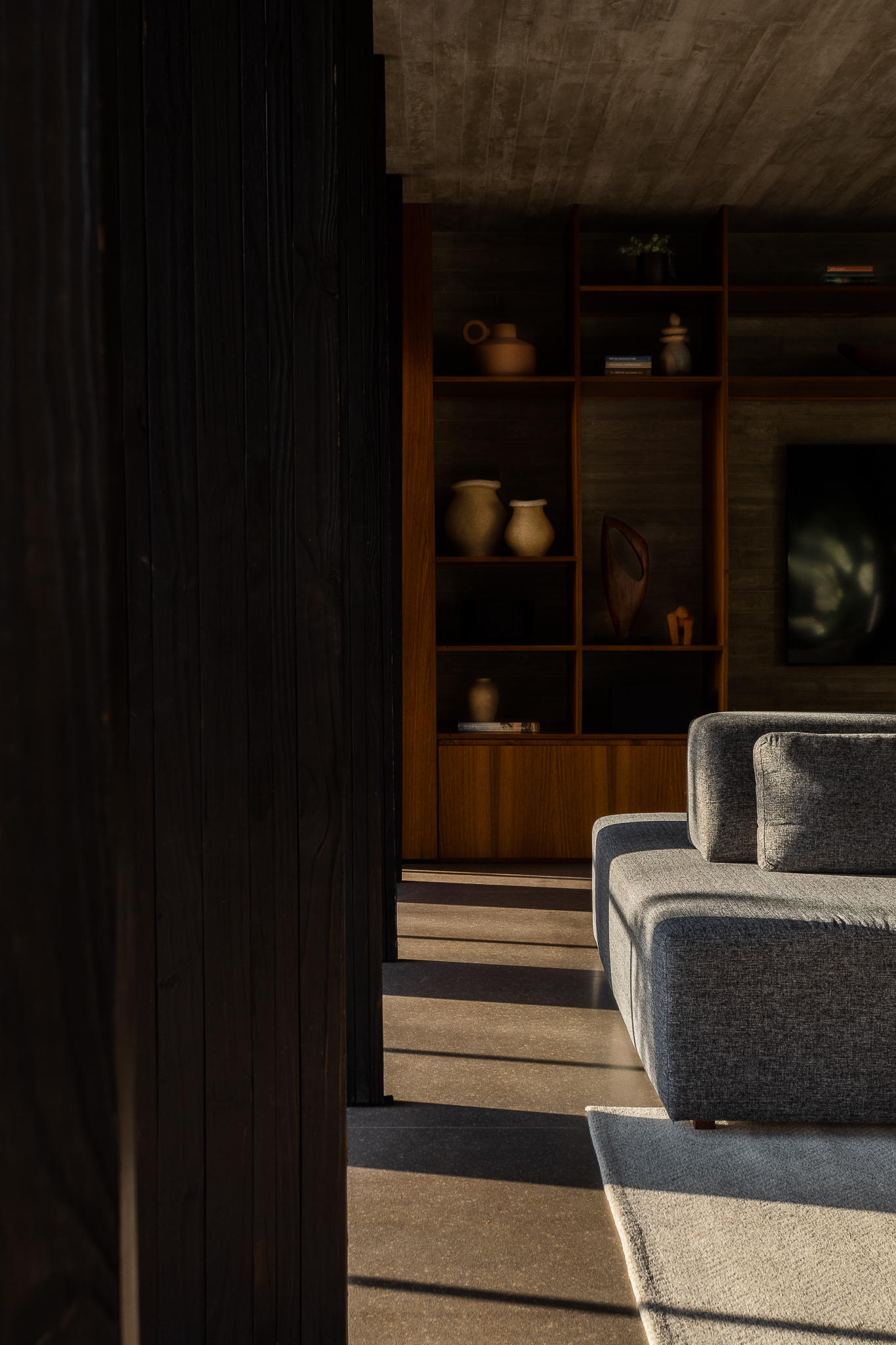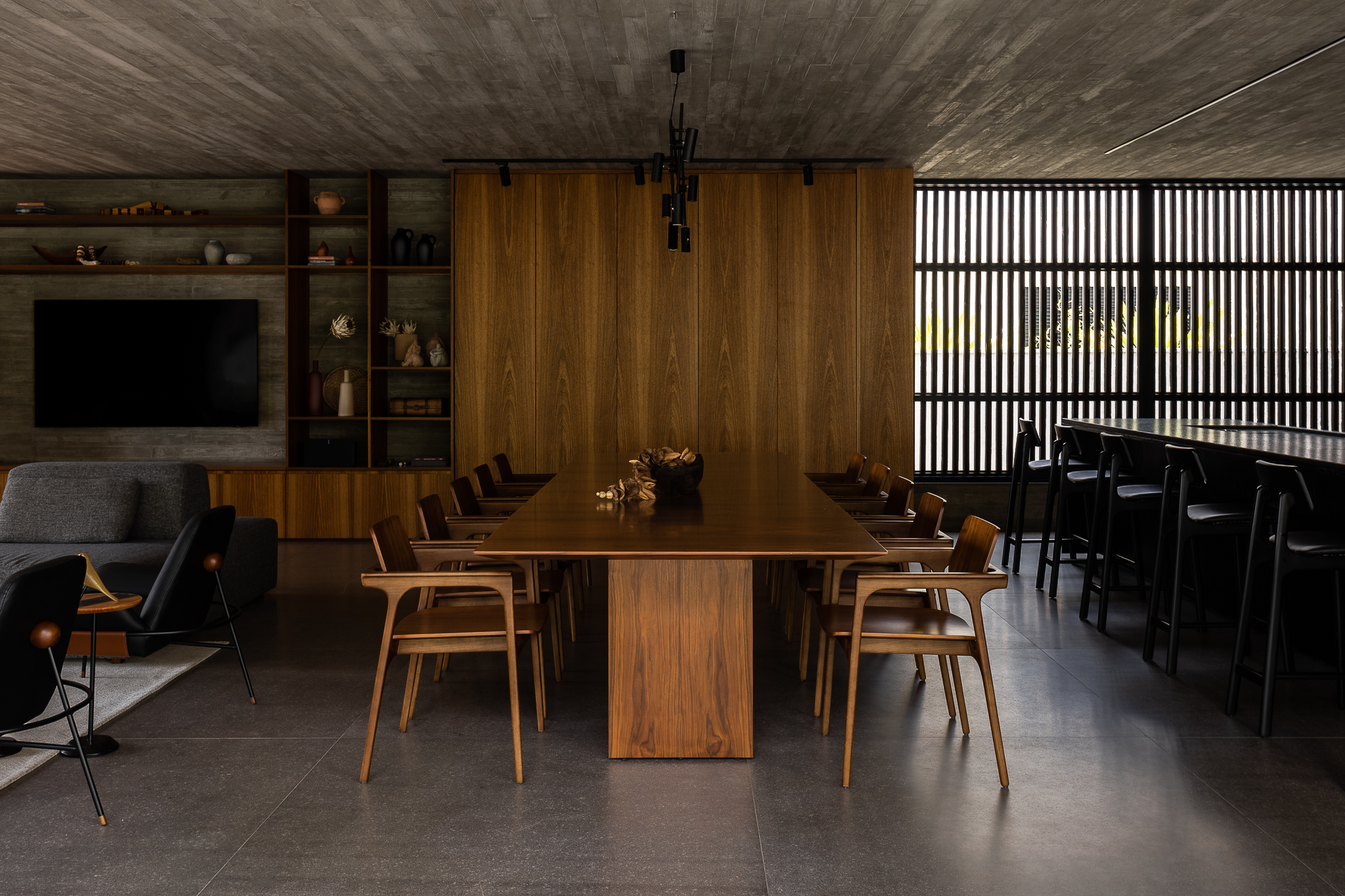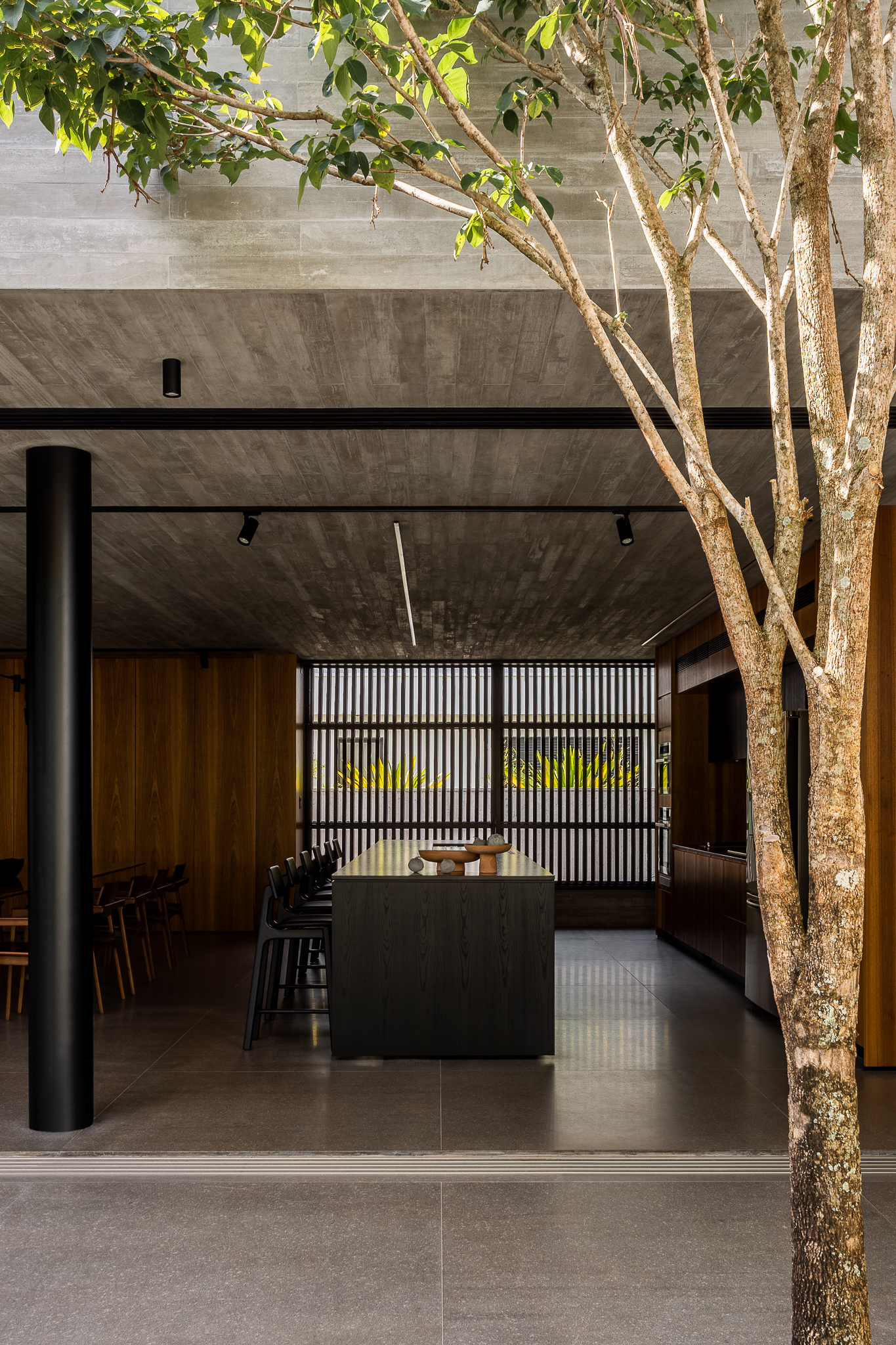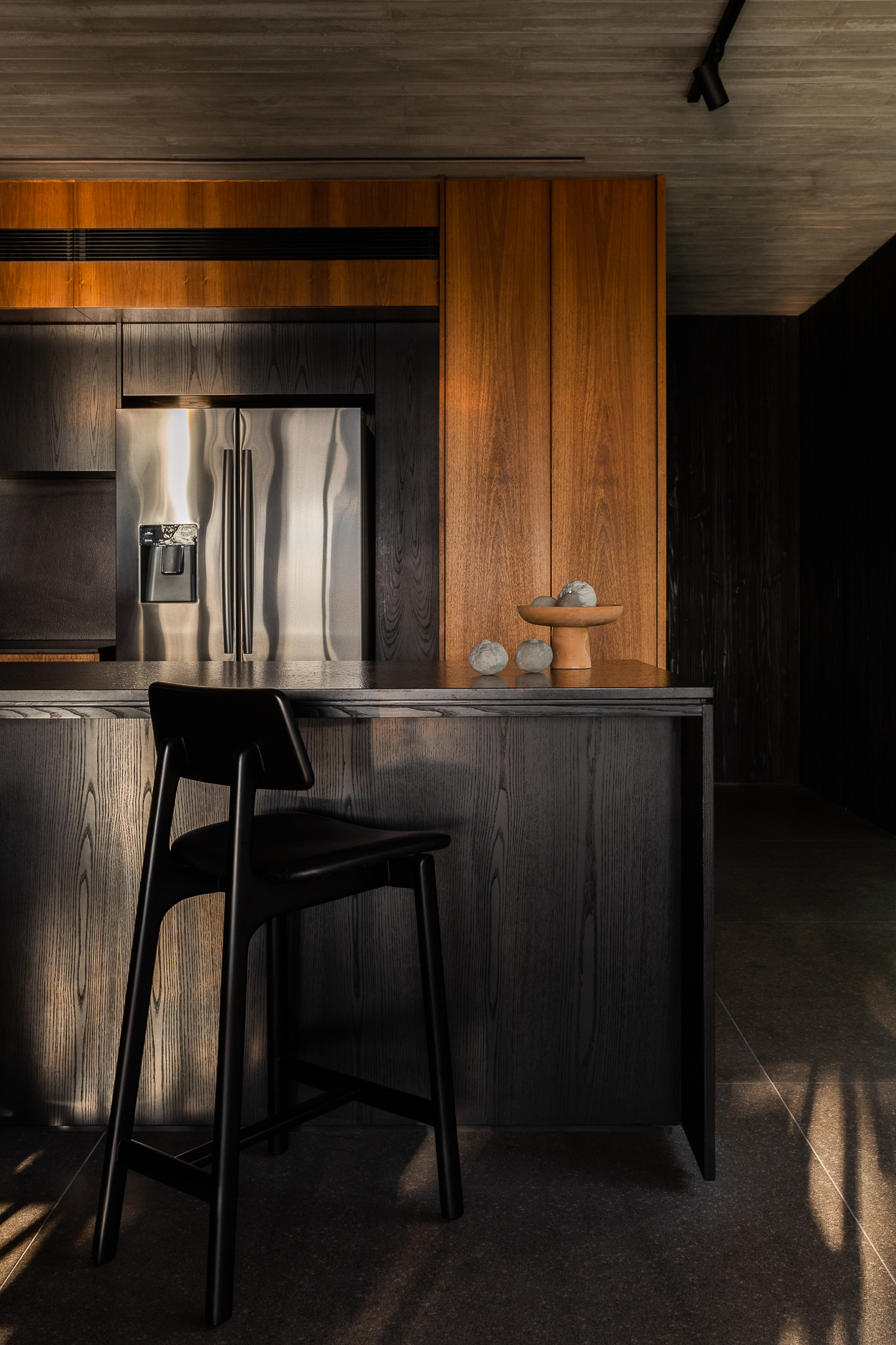 The relationship with the vegetation and the pursuit of minimalist architecture are important considerations in the design of this project. The well-defined horizontal lines, as well as the use of concrete and natural materials, work together with the landscaping to imbue the house with a unique personality. The carbonized wood, along with the other materials used, contributes to a rustic yet sophisticated palette of colors and textures for the pivoting doors.