Contemporary style corporate project, featuring a design in dialogue with the company's visual identity and mission.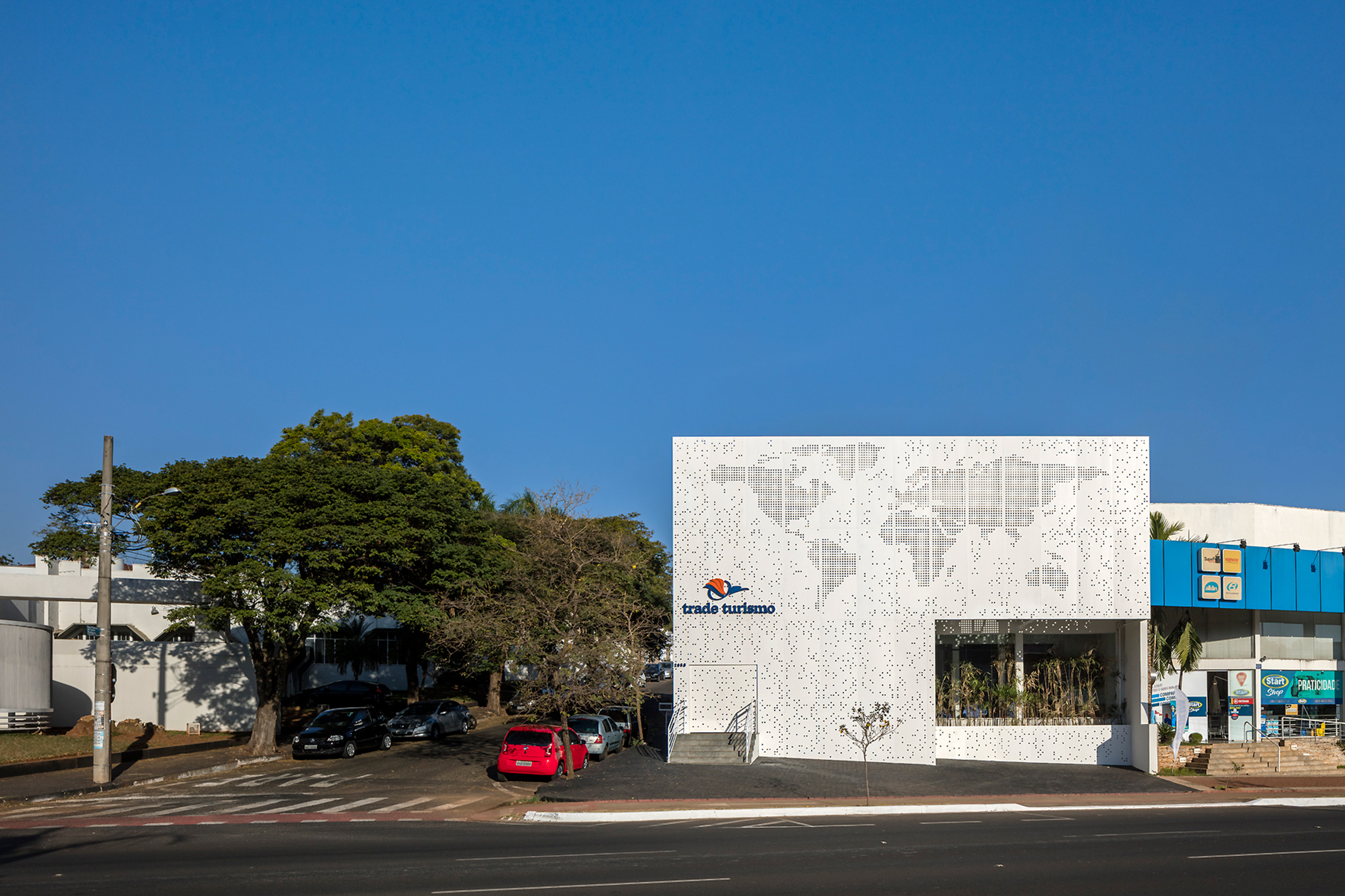 To this corporate project – a travel agency – we idealize a creative and unique design that is in line with its visual identity and mission.our goal was to value and to join the basic premises of architecture: aesthetics and functionality. the source of inspiration was the building facade made of a perforated metal sheets with a contemporary style. The idea is to convey people what the company is about through its architectural language making it a must see destination.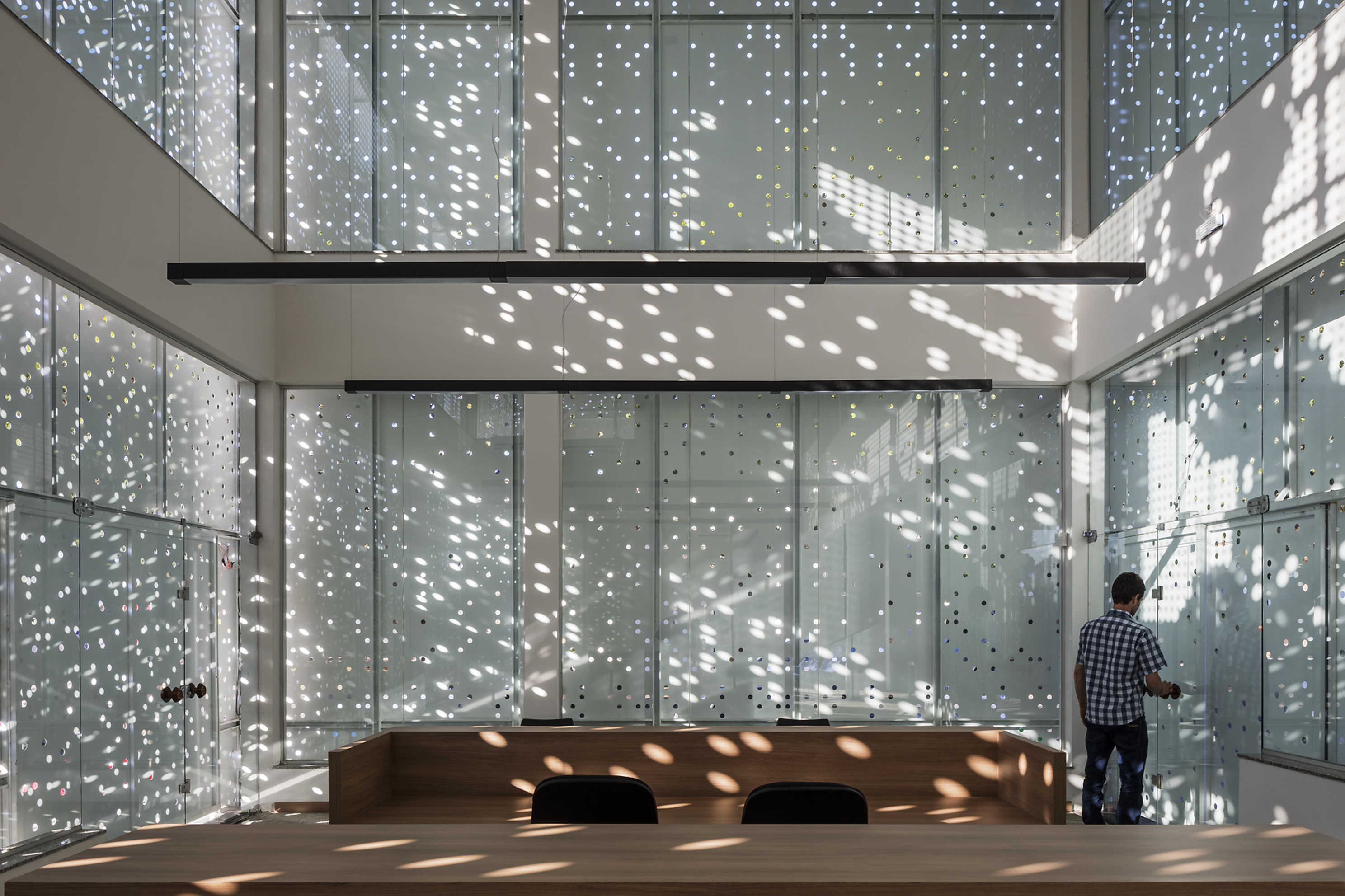 As it was a renovation the focus was to improve the existing building, correcting the failures like the strong sunlight incidence on north, east and west facades, the street noise, the lack of security, the high consumption of electric energy and air conditioning.we created a "metallic skeleton" 20 cm off of the existing facade to fix the perforated metal sheets. these sheets are quite efficient and considered to be good solutions to architectural issues because besides beeing resistant they have an accurated cut and are produced in large scale which reduces the execution time.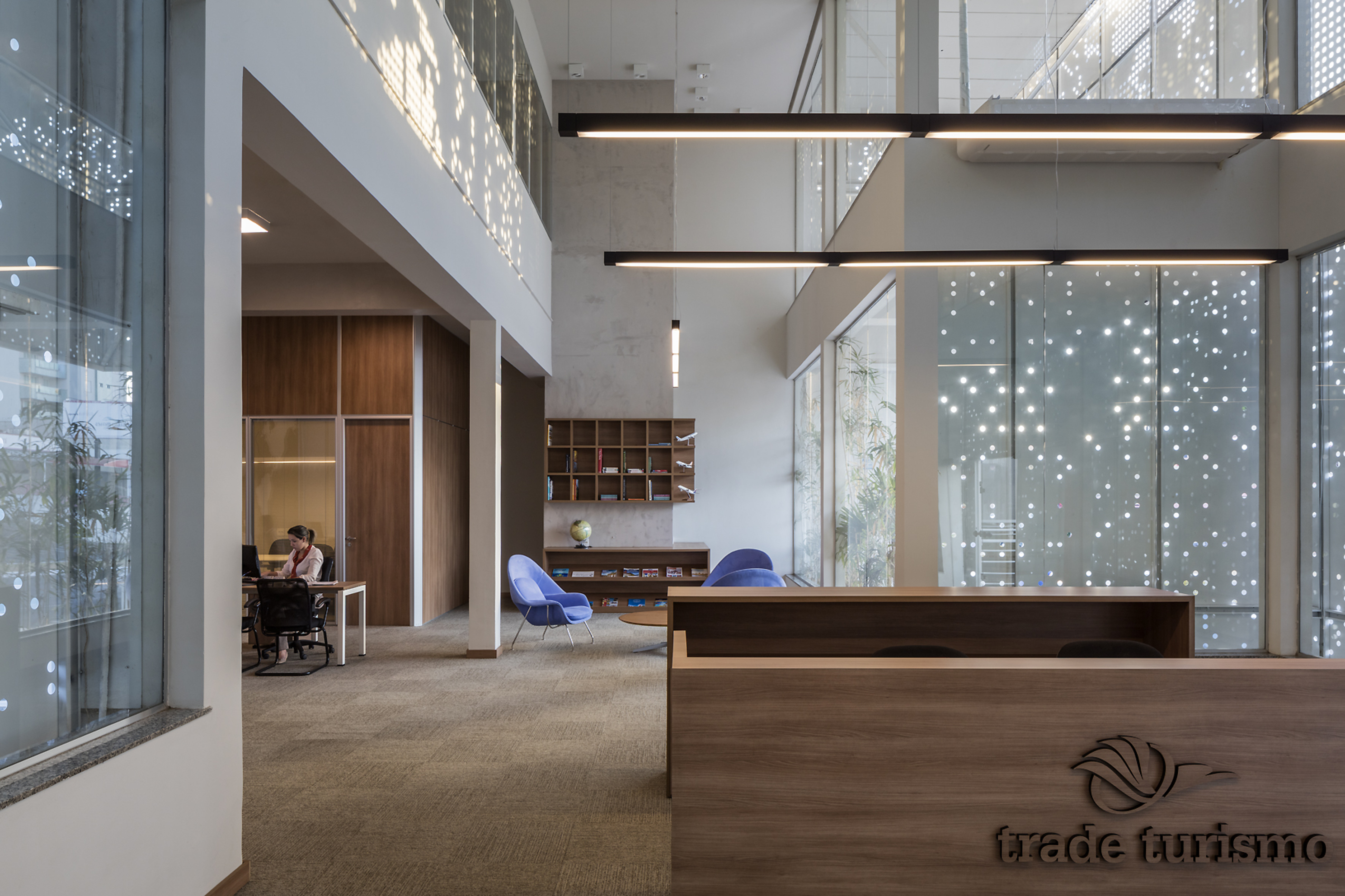 The differential in this project is the circle perforated facade that describes a scanned image of the world map which can be seen at a certain distance. With the second metallic skin we created a barrier to the sunlight and to the street noise which immediately resulted in thermical and acoustic comfort, consequently decreasing the consumption of energy. The lighting project follows the clean and minimalist decor.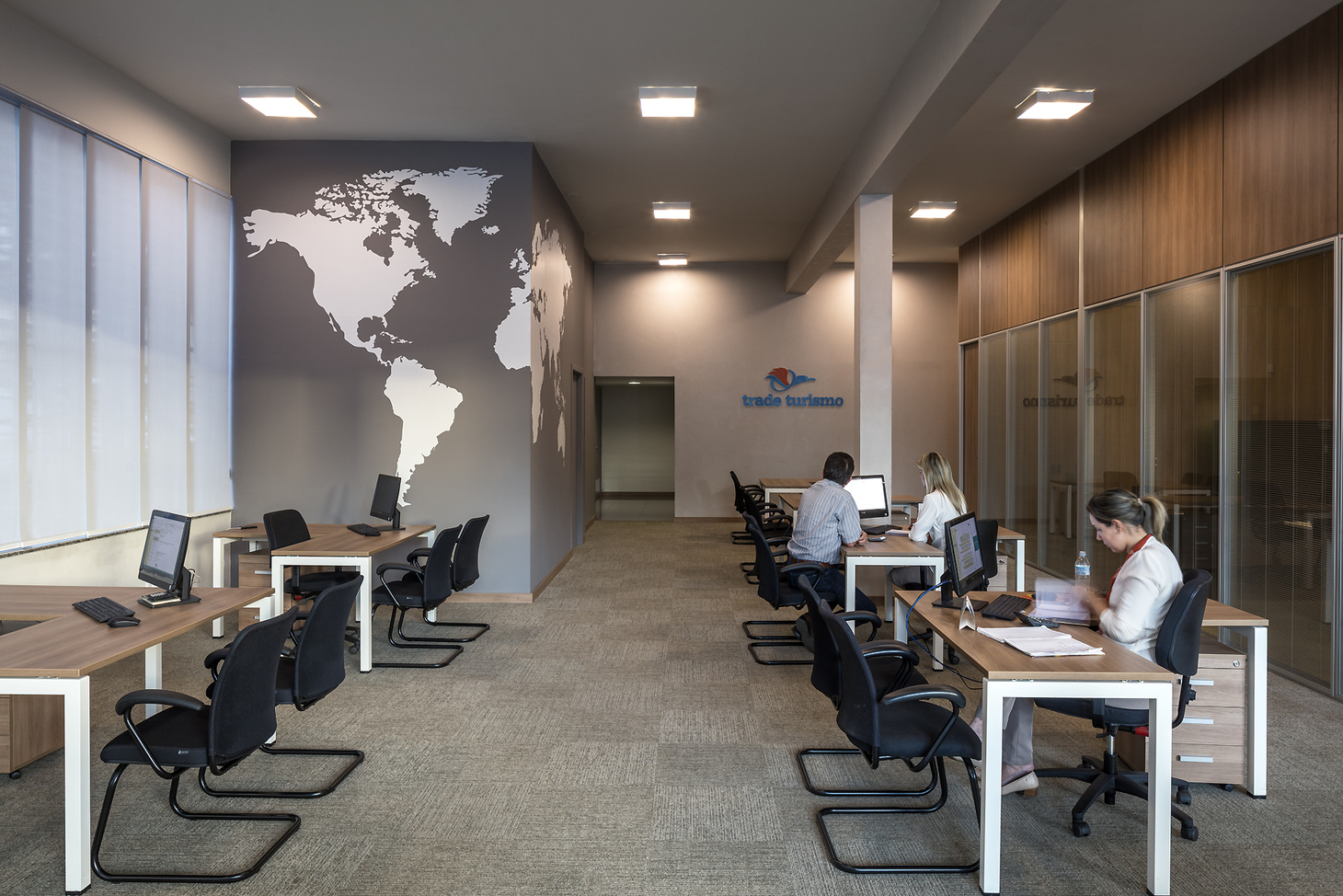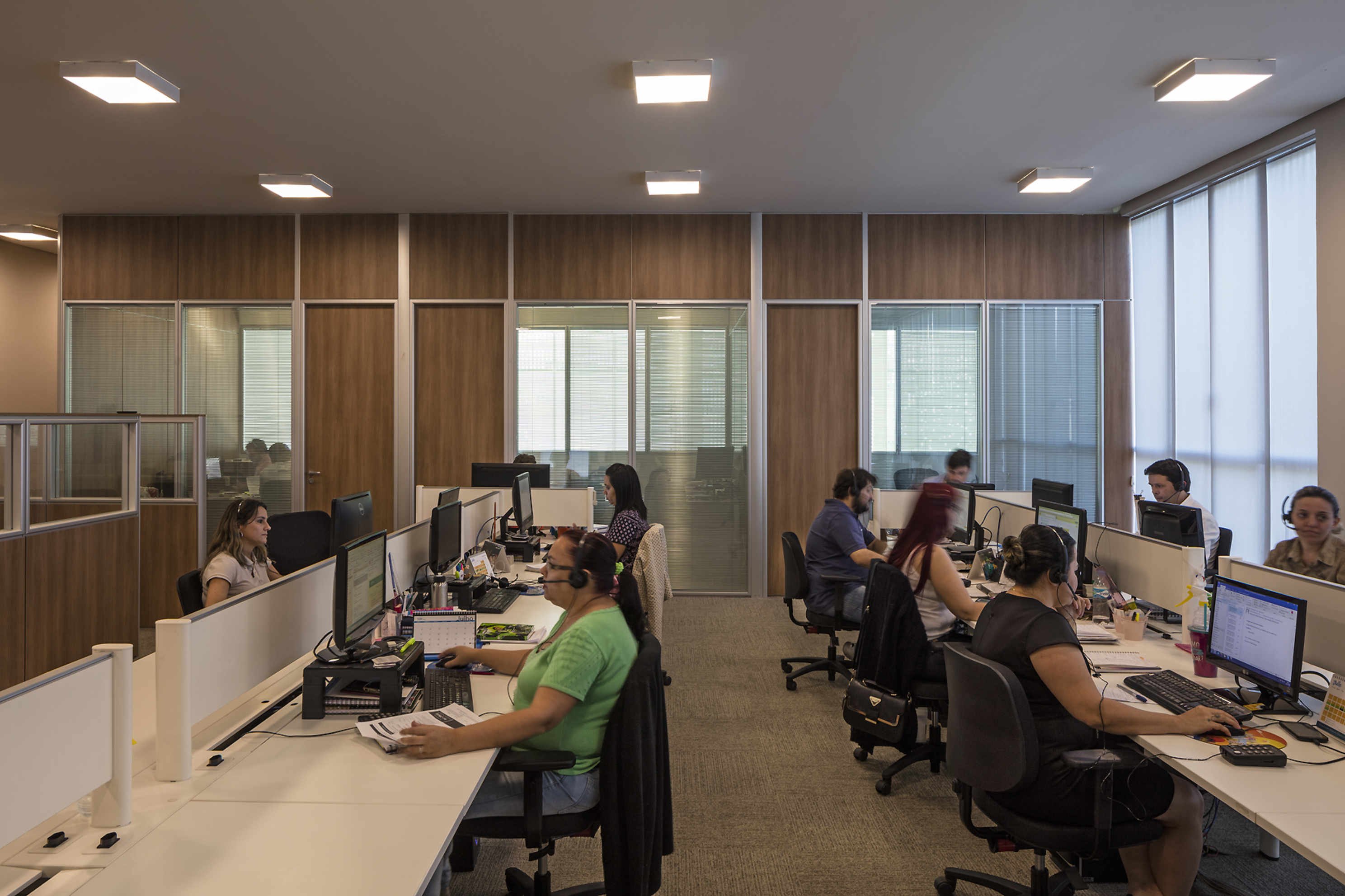 In the internal environments we prioritized an efficient lighting, homogenized and suitable for each function performed. with the proposed facade we could obtain what we wanted – a pleasant natural light during the day and a cubic light effect at night which highlights the scanned world map. The interior design was planned to be wide opened, accessible, comfortable and to have integrated spaces and a well-decorated atmosphere contribuiting to the increase of productivity and creating a synergy among the associates it was a timeless design.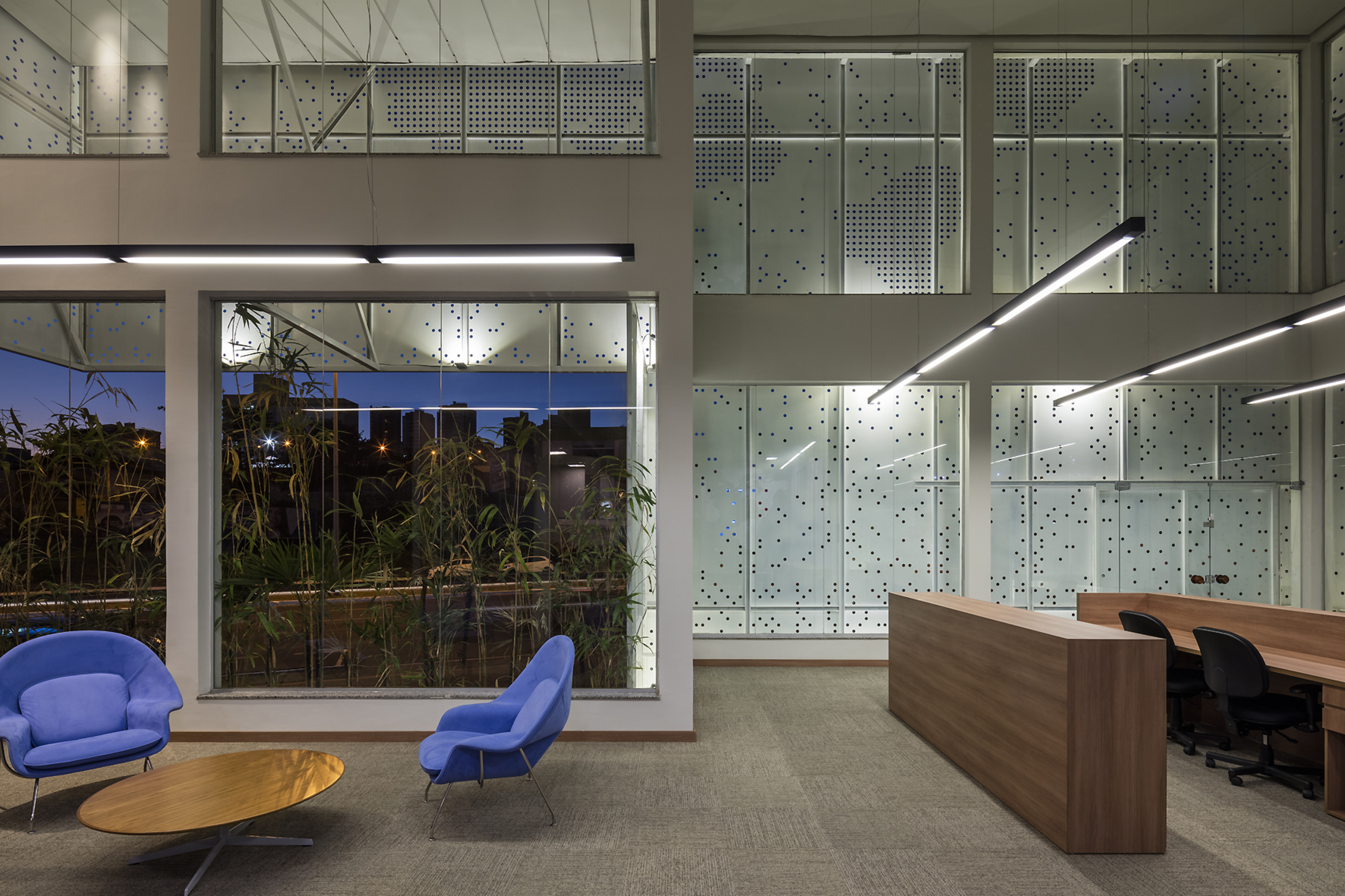 We explored the usage of certain materials such as wood, carpet, floor-ceiling partitions with translucent glass and wood covered. In this project the main materials were the steel sheets that were used to wrap up the exterior and the internal facades, the wood and the carpet to decorate and to offer acoustic comfort and coziness. It's worth mentioning that during the day it's possible to see a three – dimensional effect projection on the walls because of the combination of the light and the perforated mettalic sheets.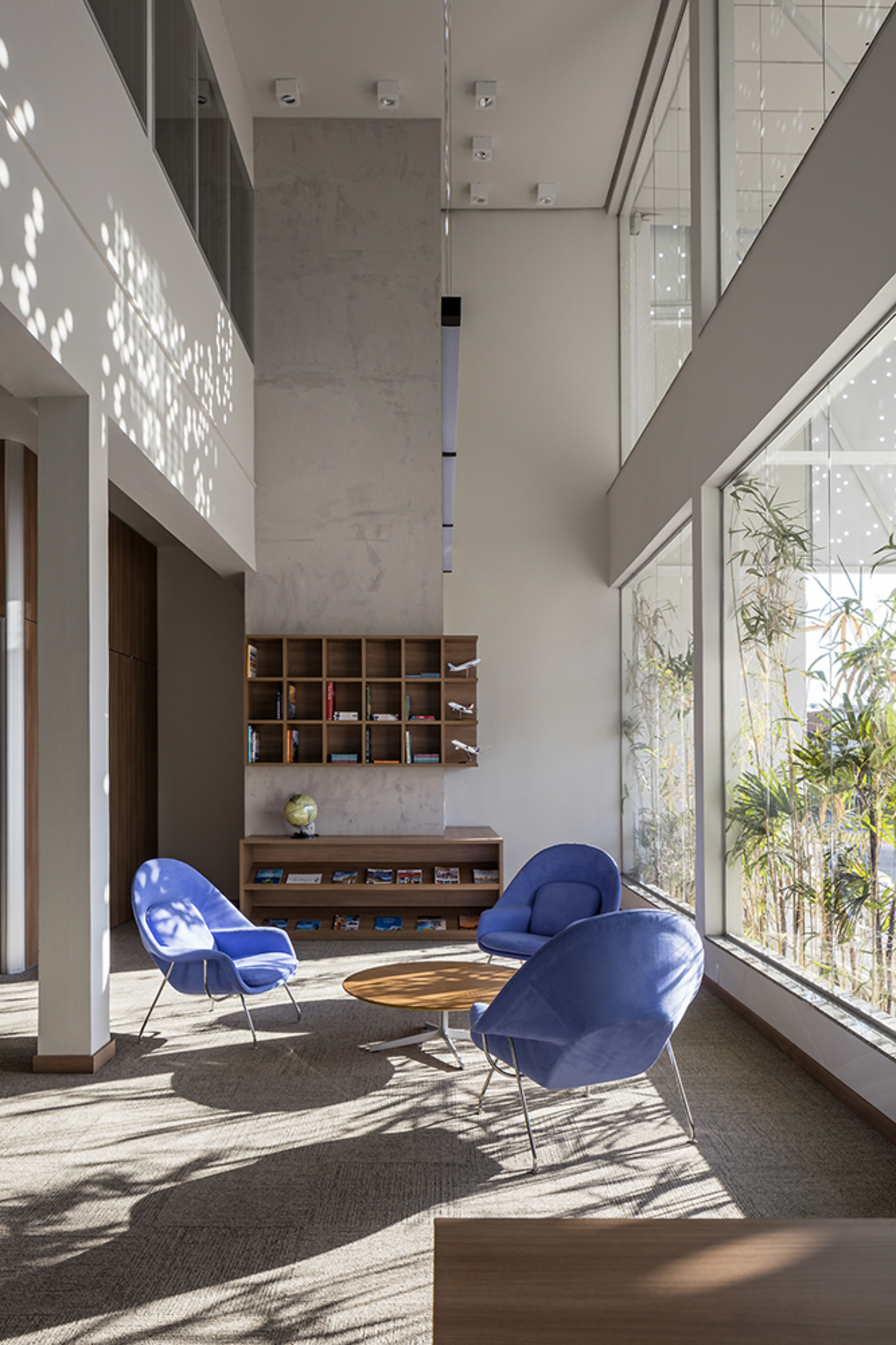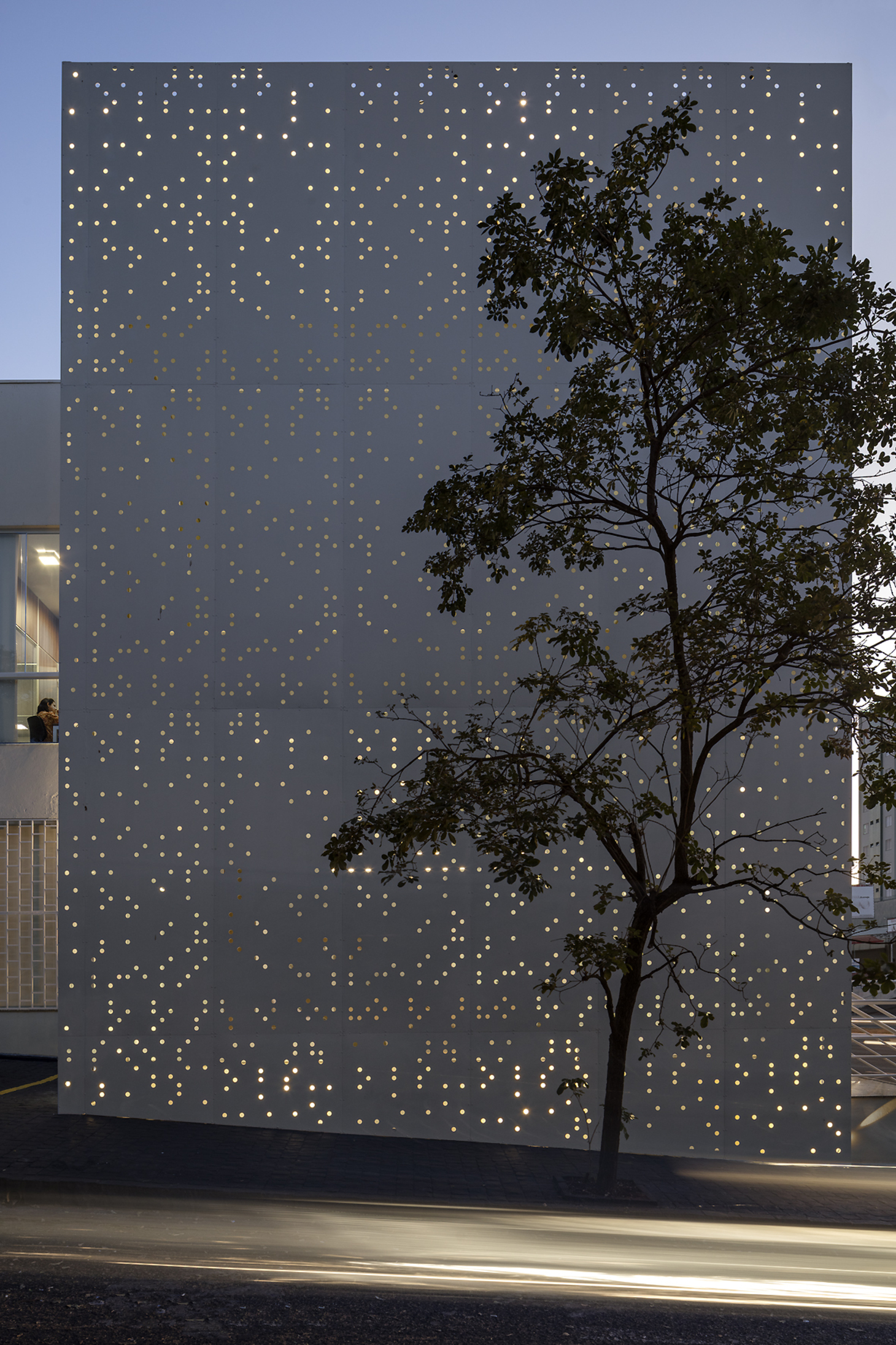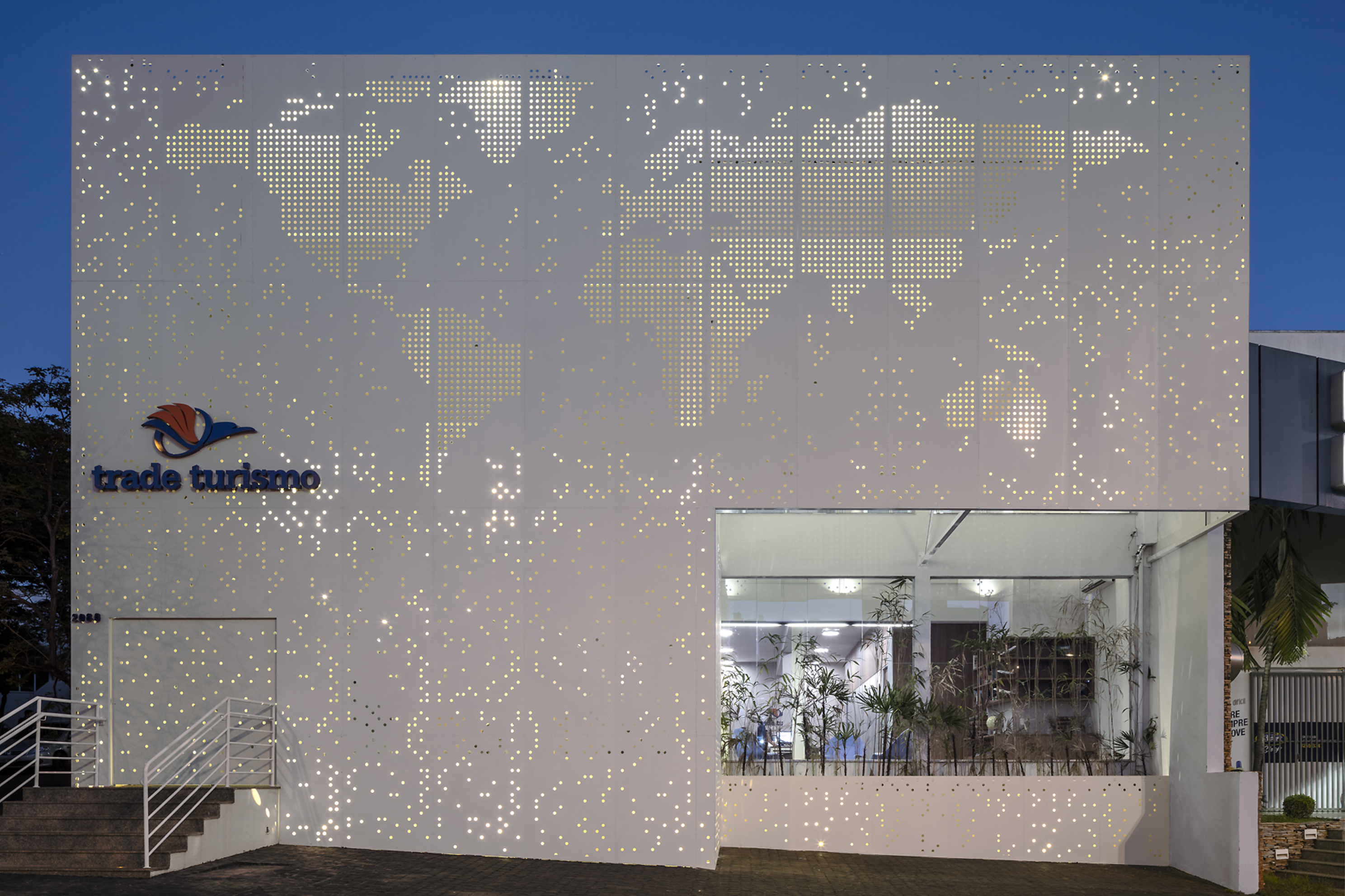 Publications