Naturality is present in all the spaces of the NZ residence, materials such as bricks, stones and and wood join the gardens, making the social area the central element of the project.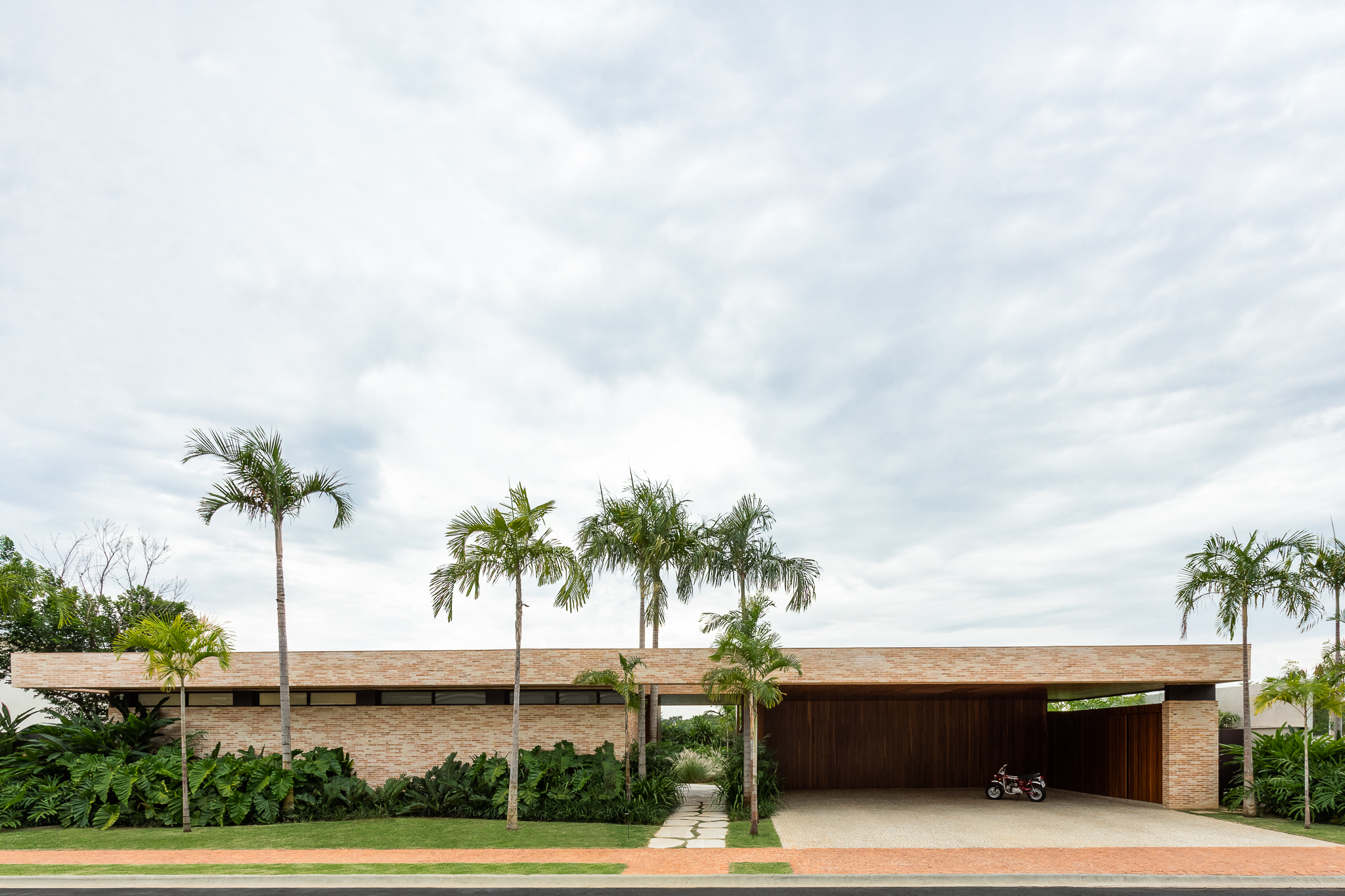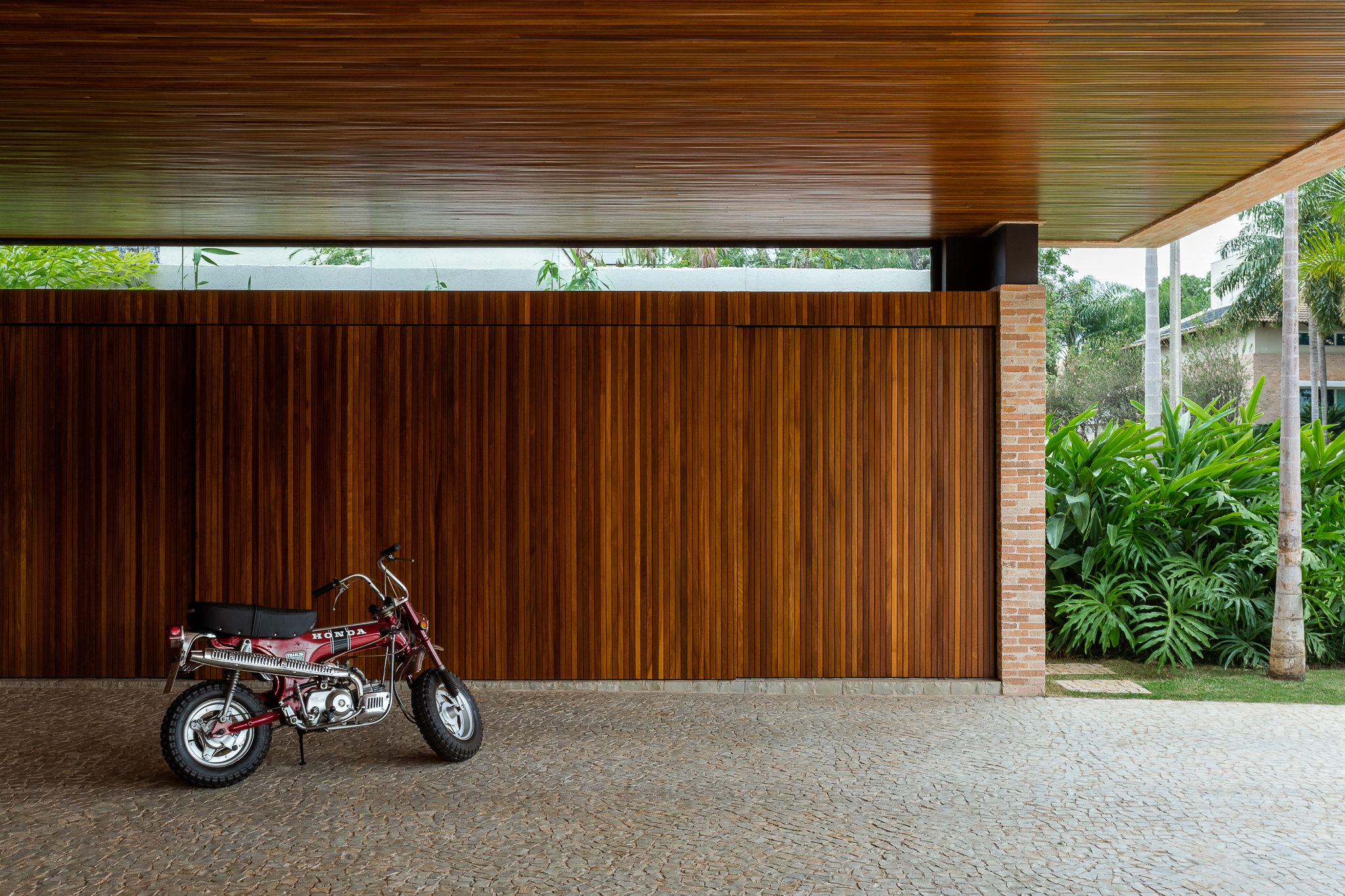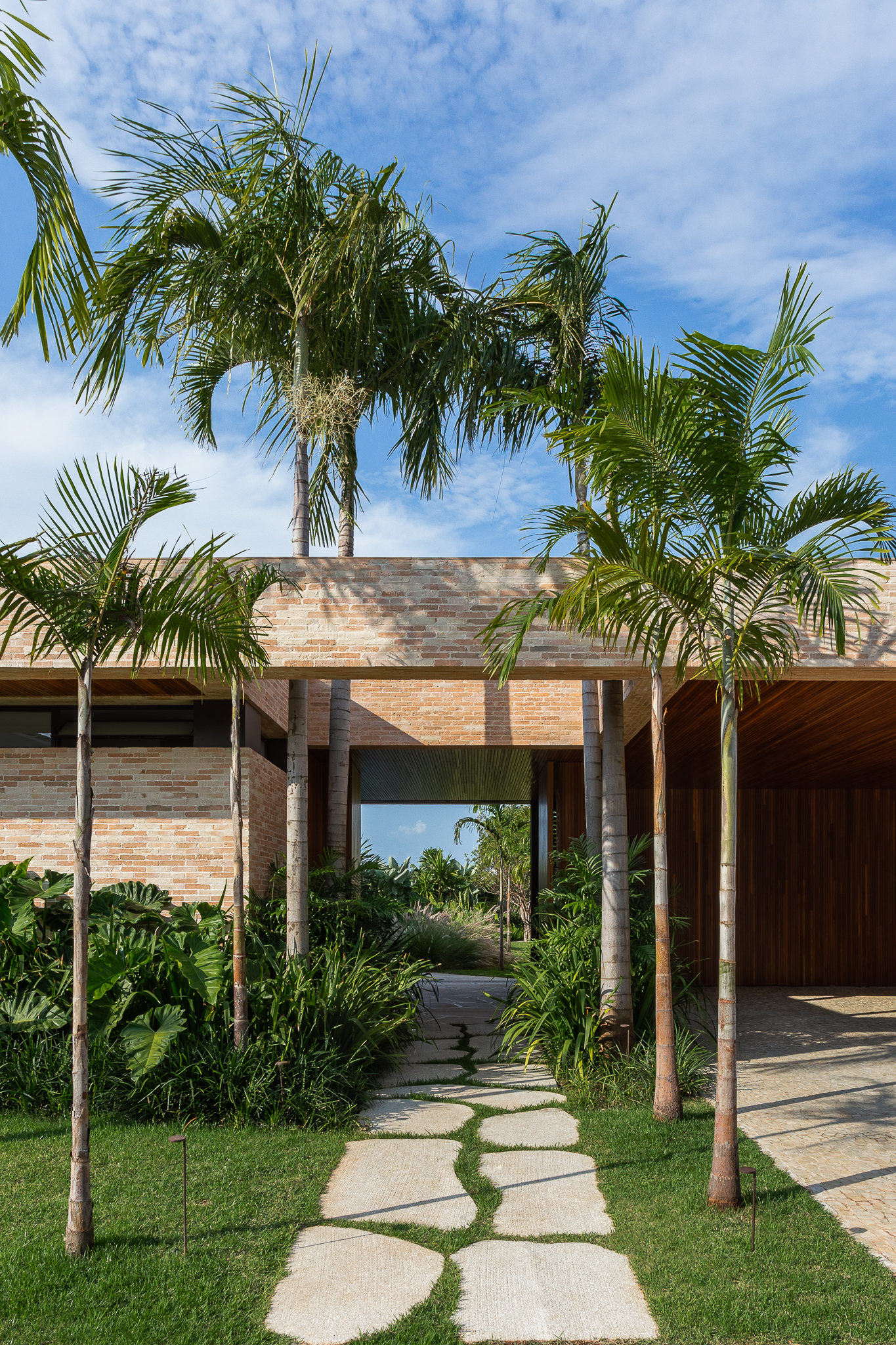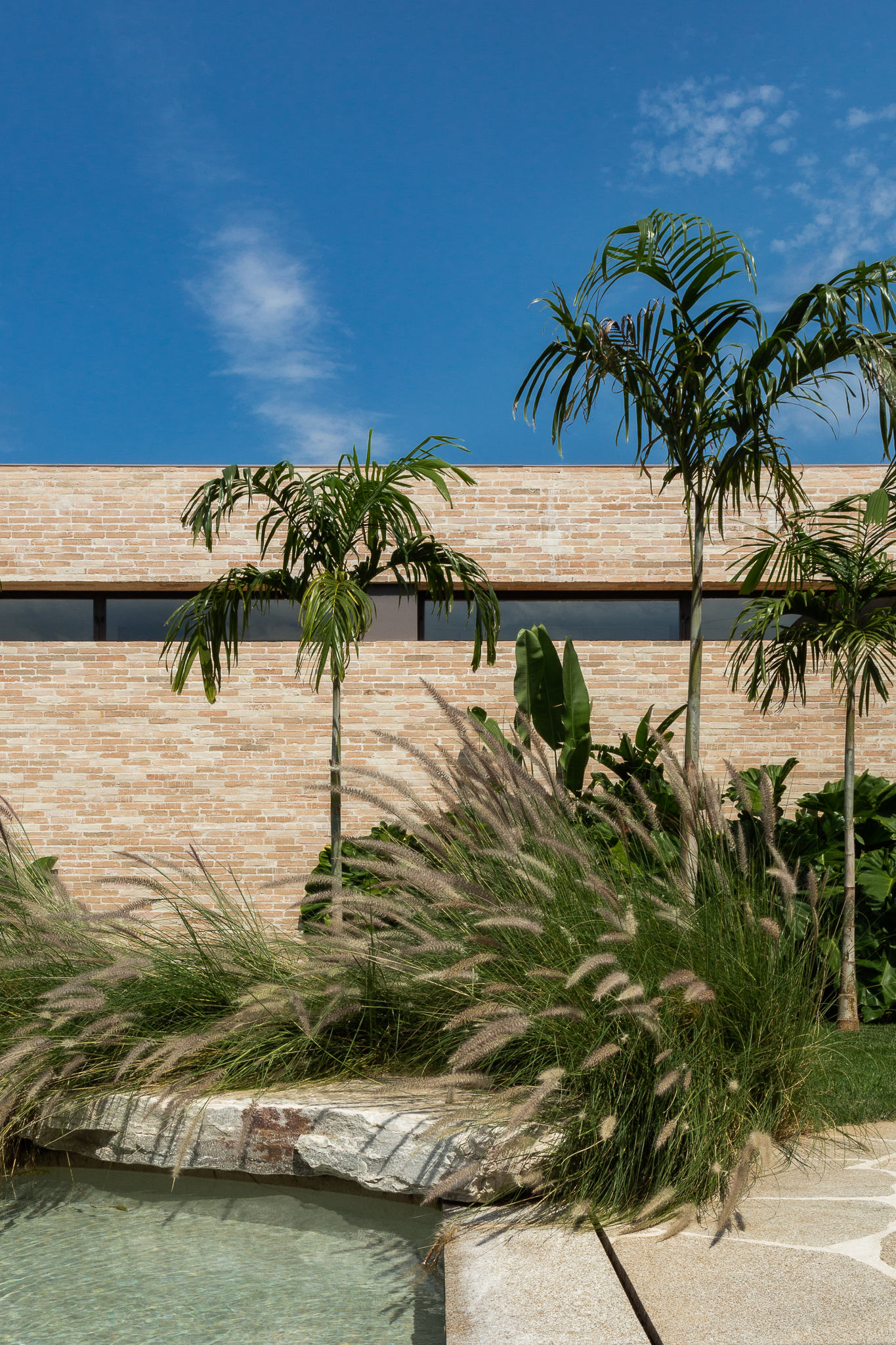 Located in a gated community in the city of Uberlândia-MG, the NZ house was designed for a family that enjoys receiving friends and family. To that end, the house's U-shaped layout allows for well-defined sectoring on a single floor, making the leisure and living spaces the focal point of the house's dynamics.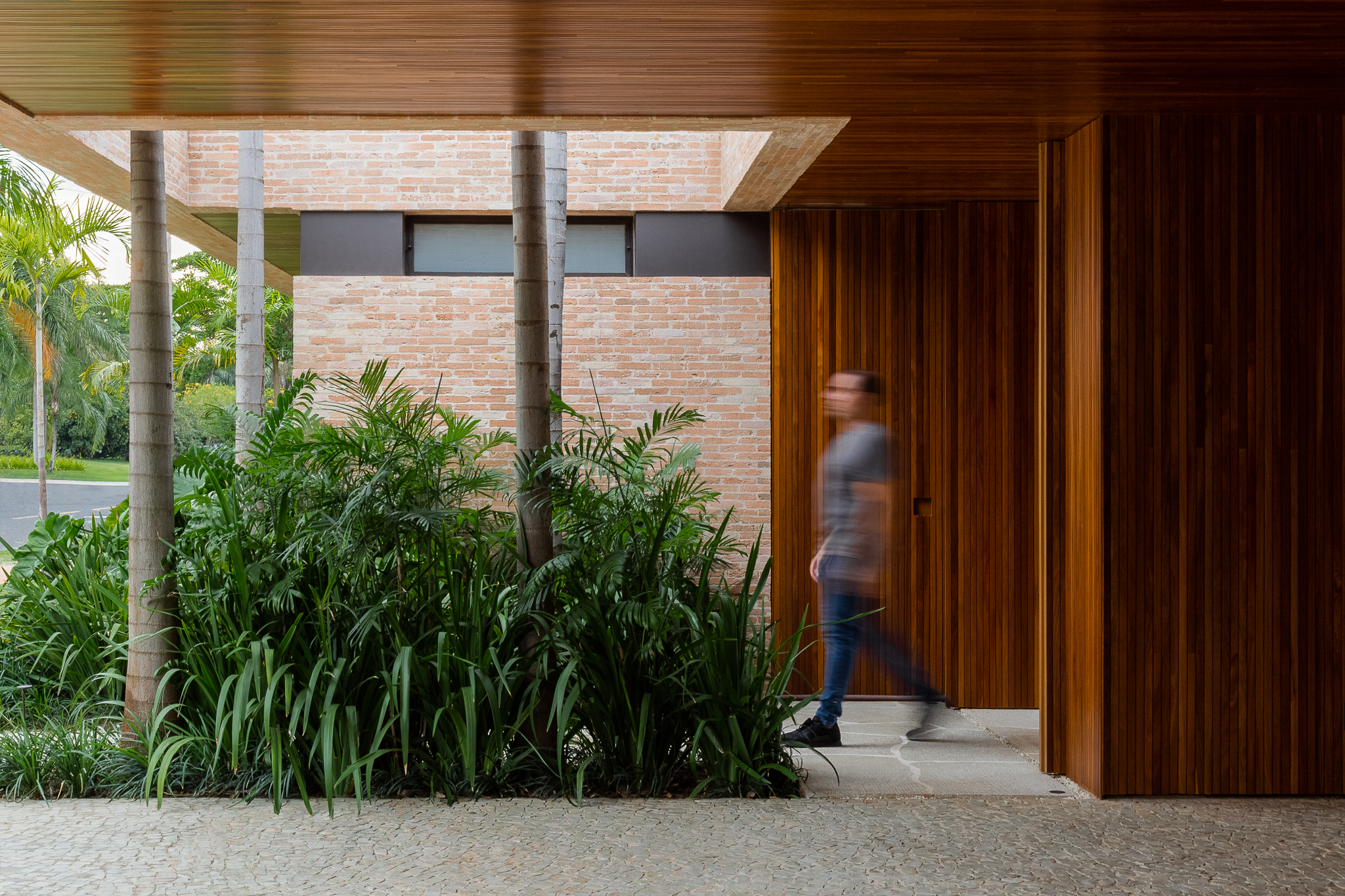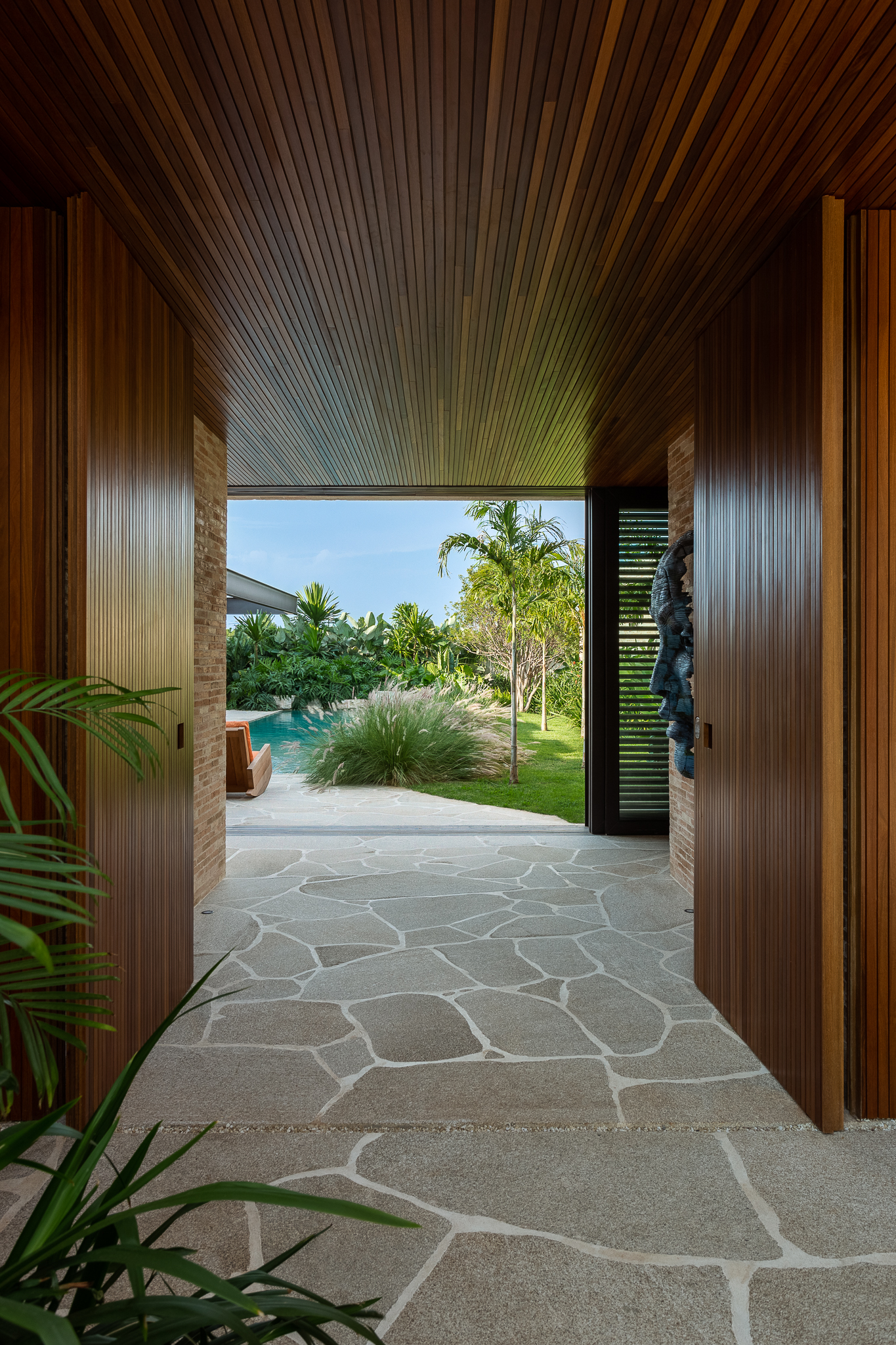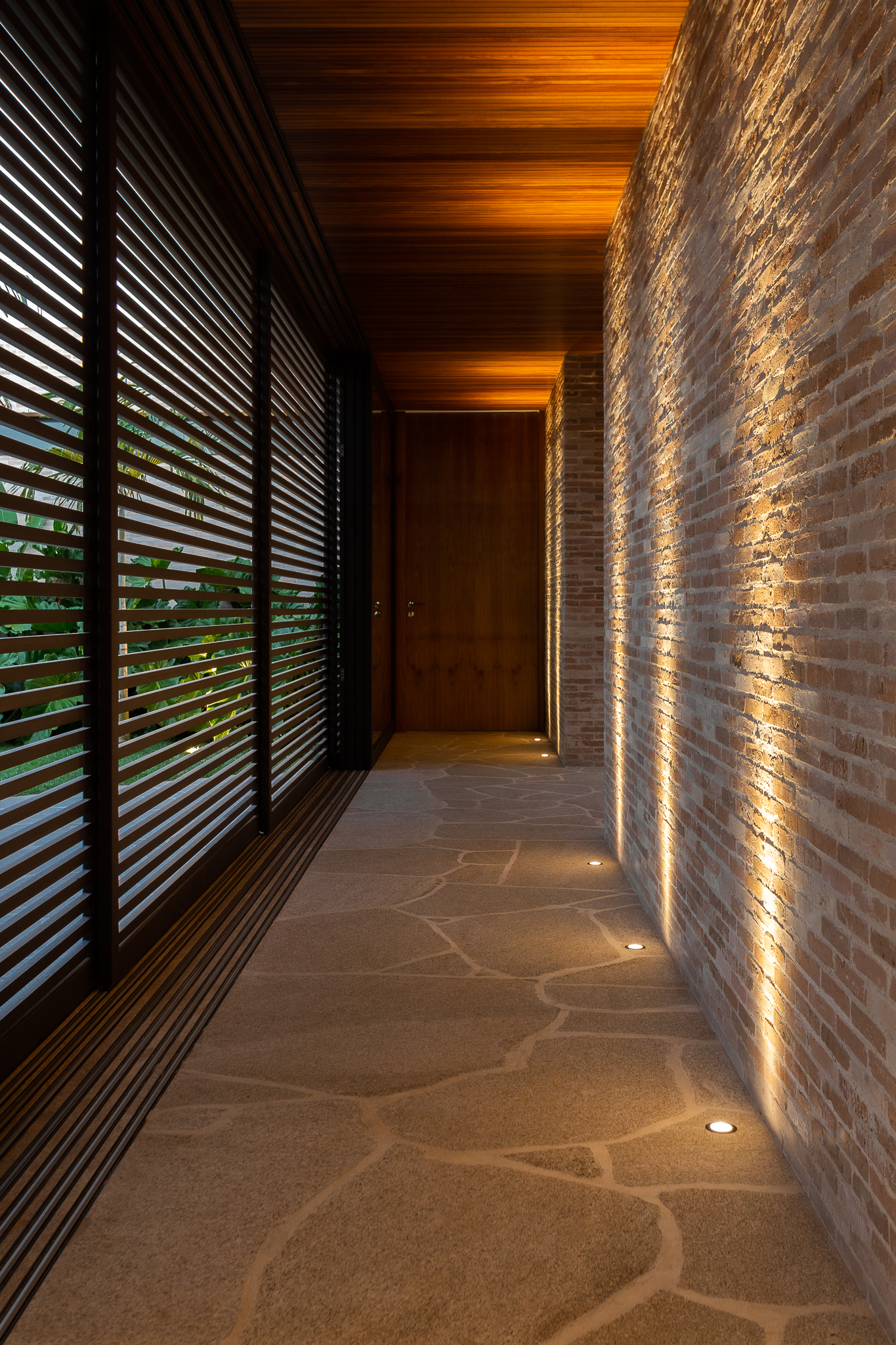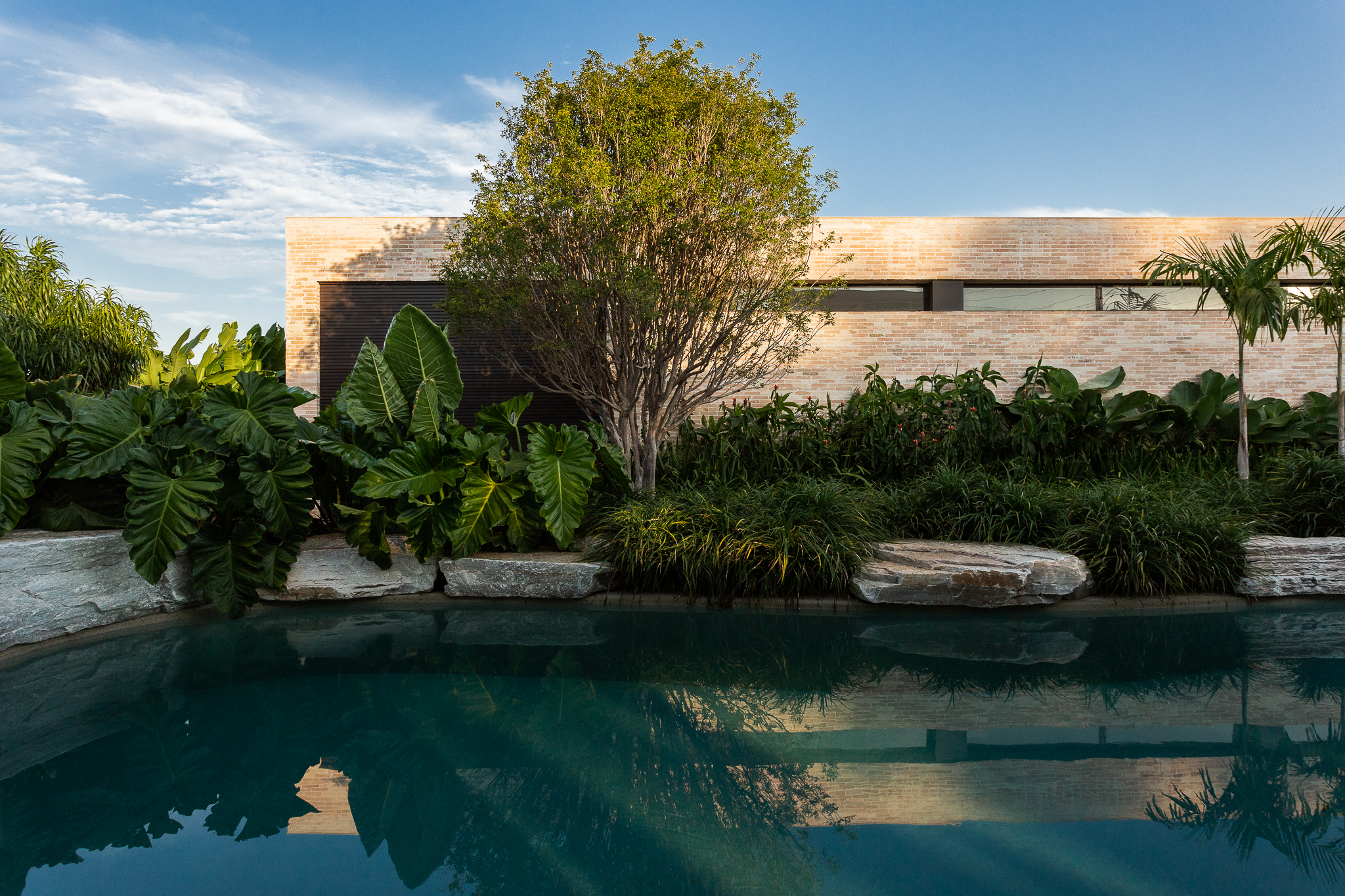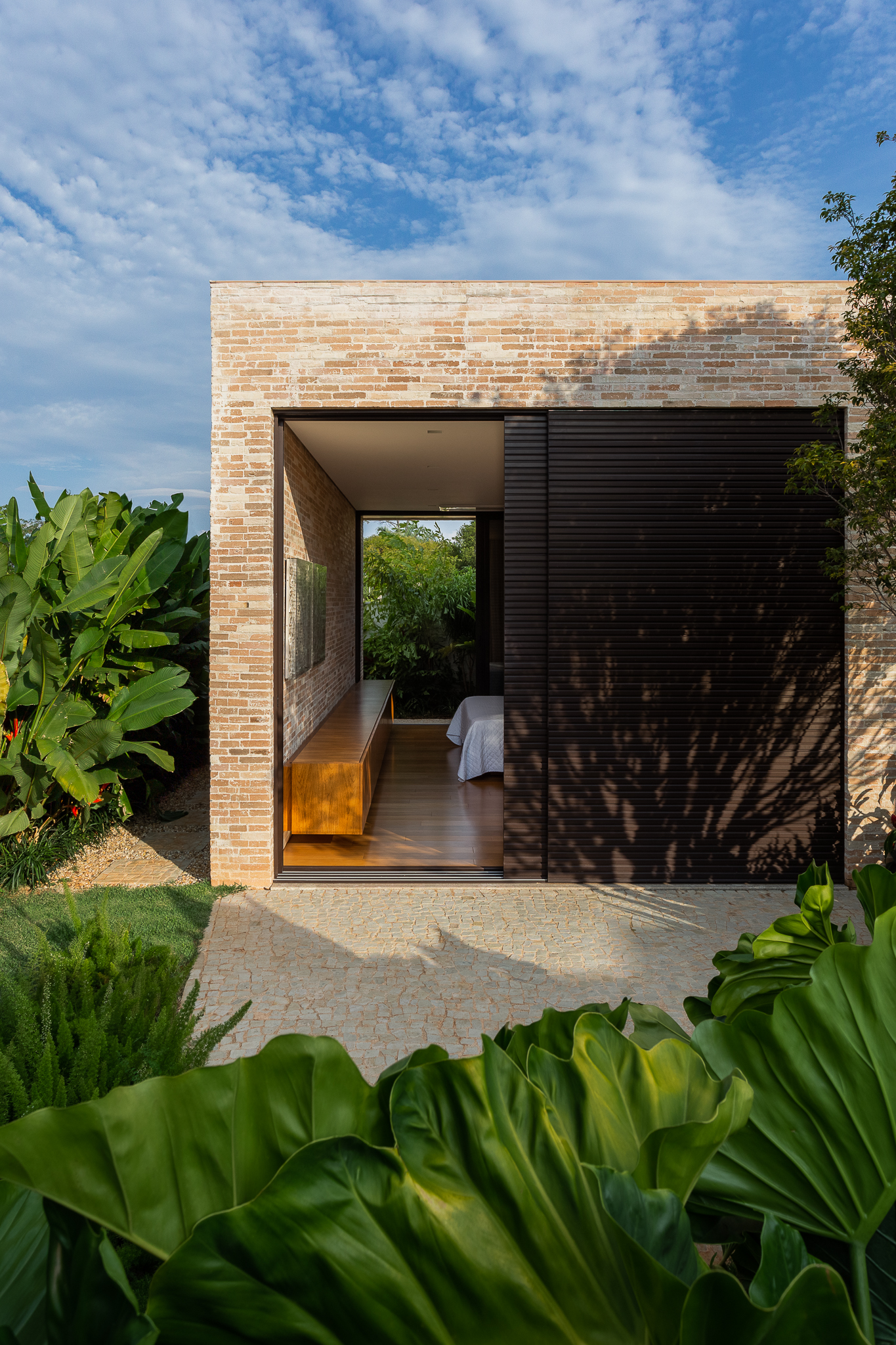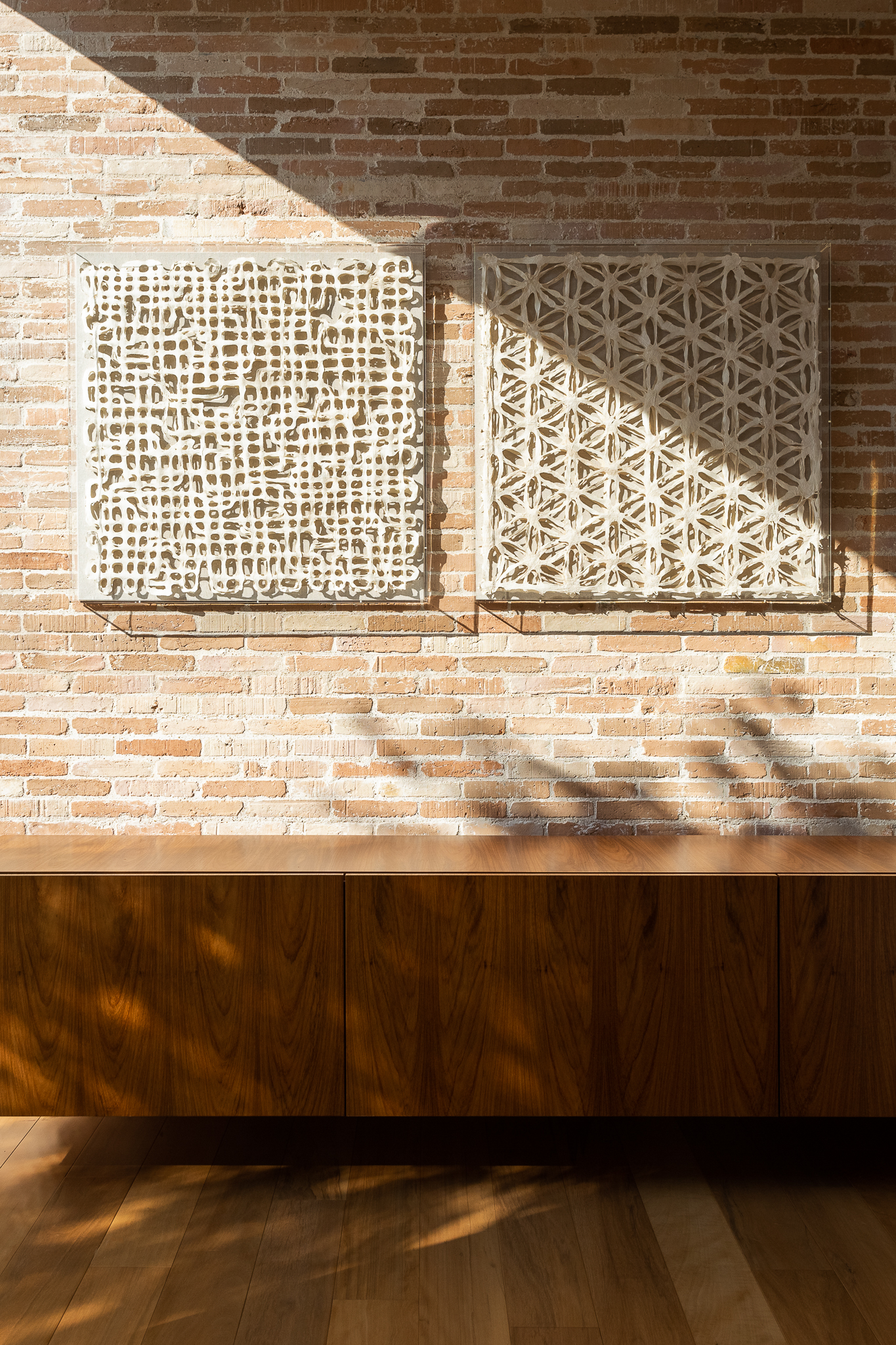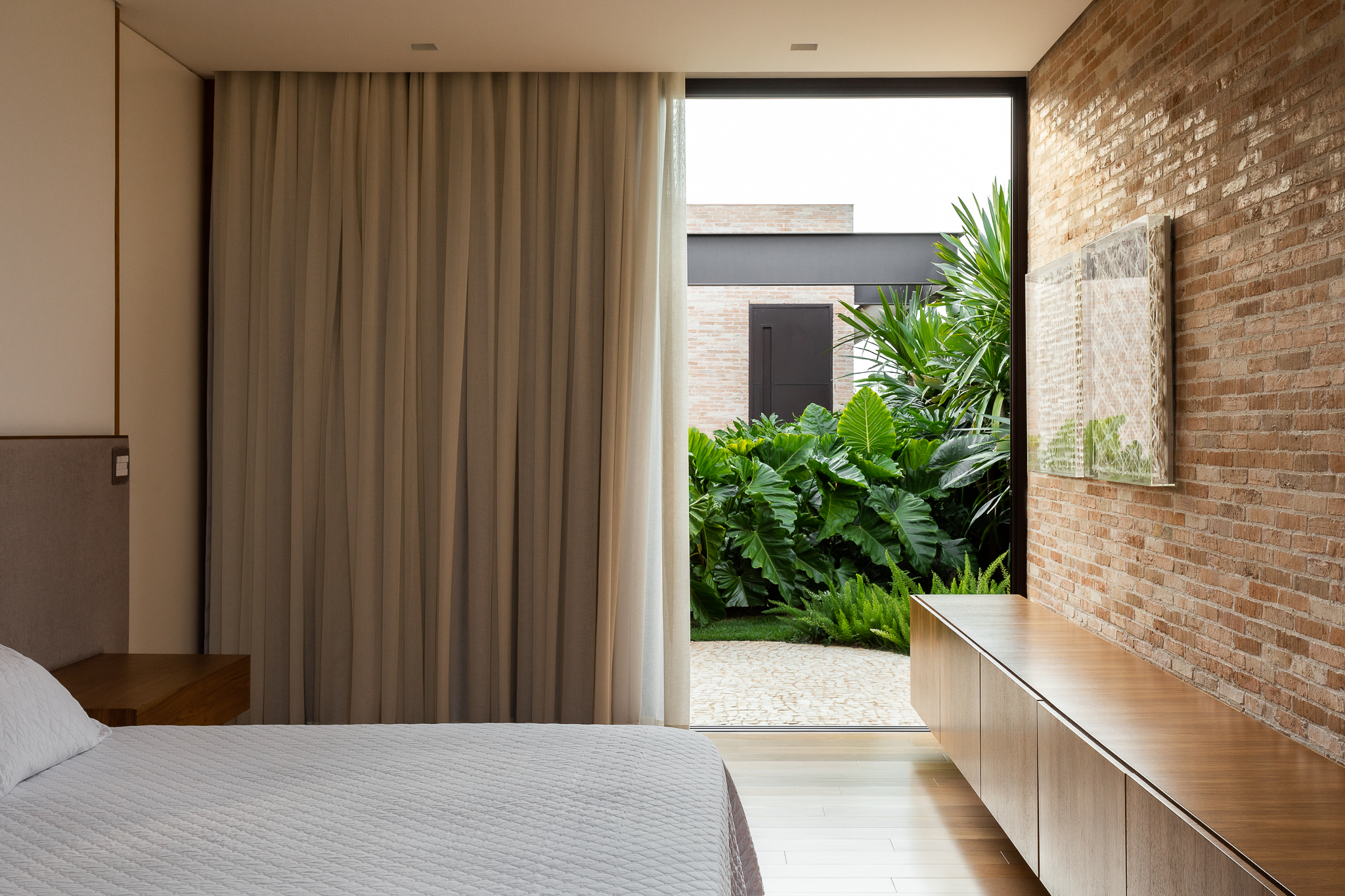 Natural materials, brick, and landscaping complement the use of metal corten, making the project more comfortable and creating pleasant spaces.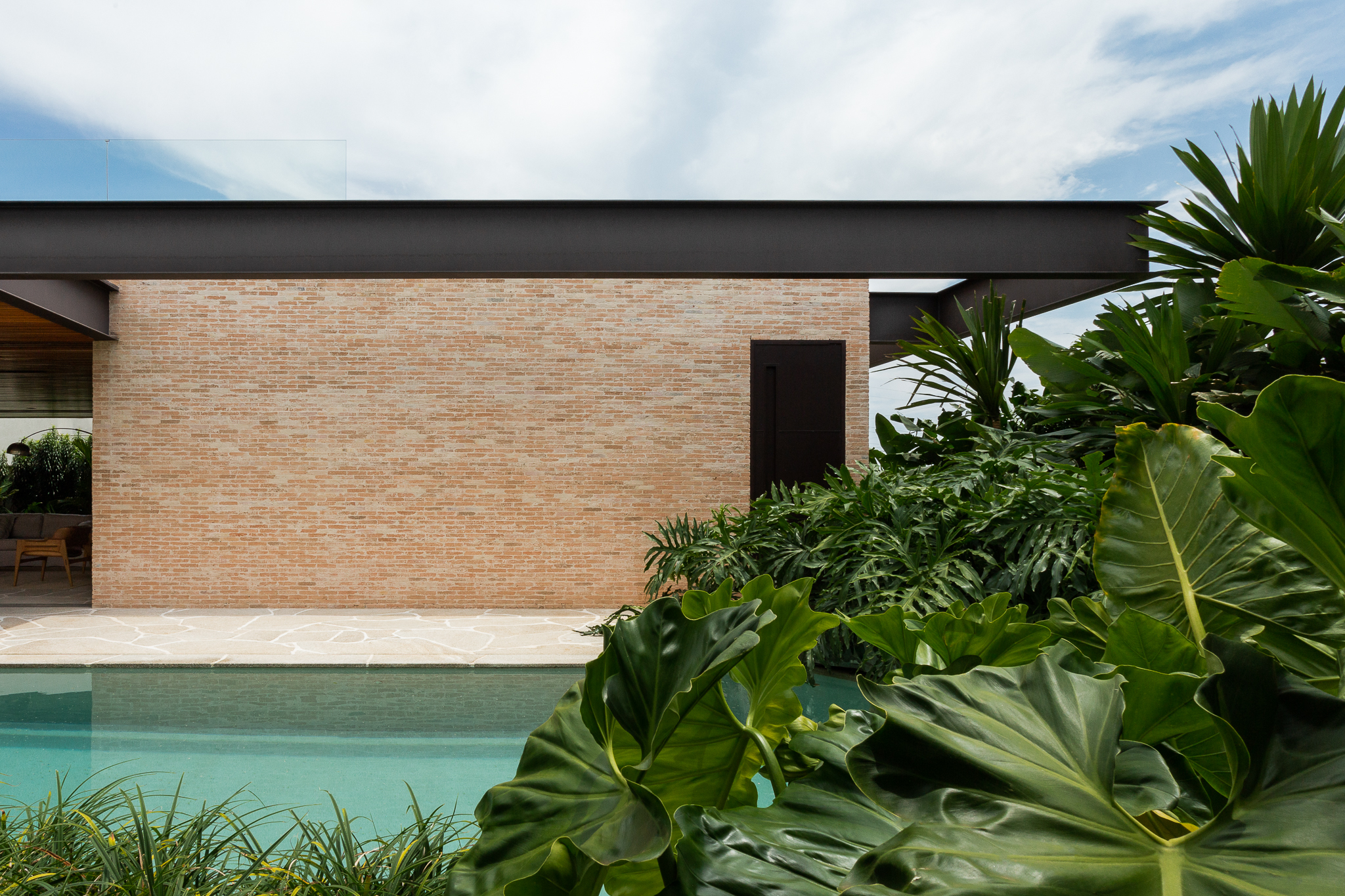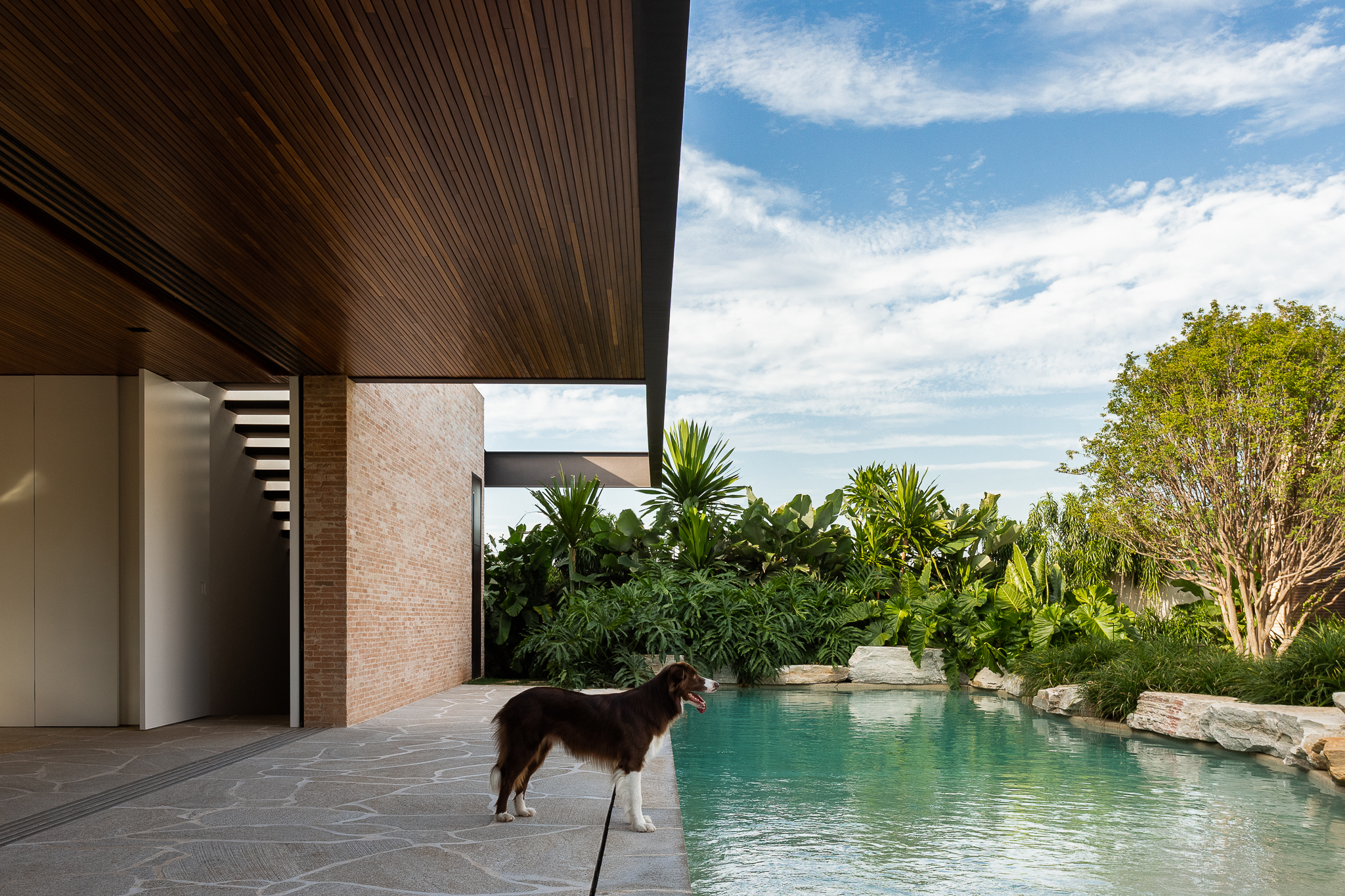 The central garden, where the pool is inserted in a manner similar to natural pools, from the choice of shape to the materials used, translates the integration with nature. Another significant point was the use of large glass planes in the social sector, which improved integration with the pool area, central and side gardens.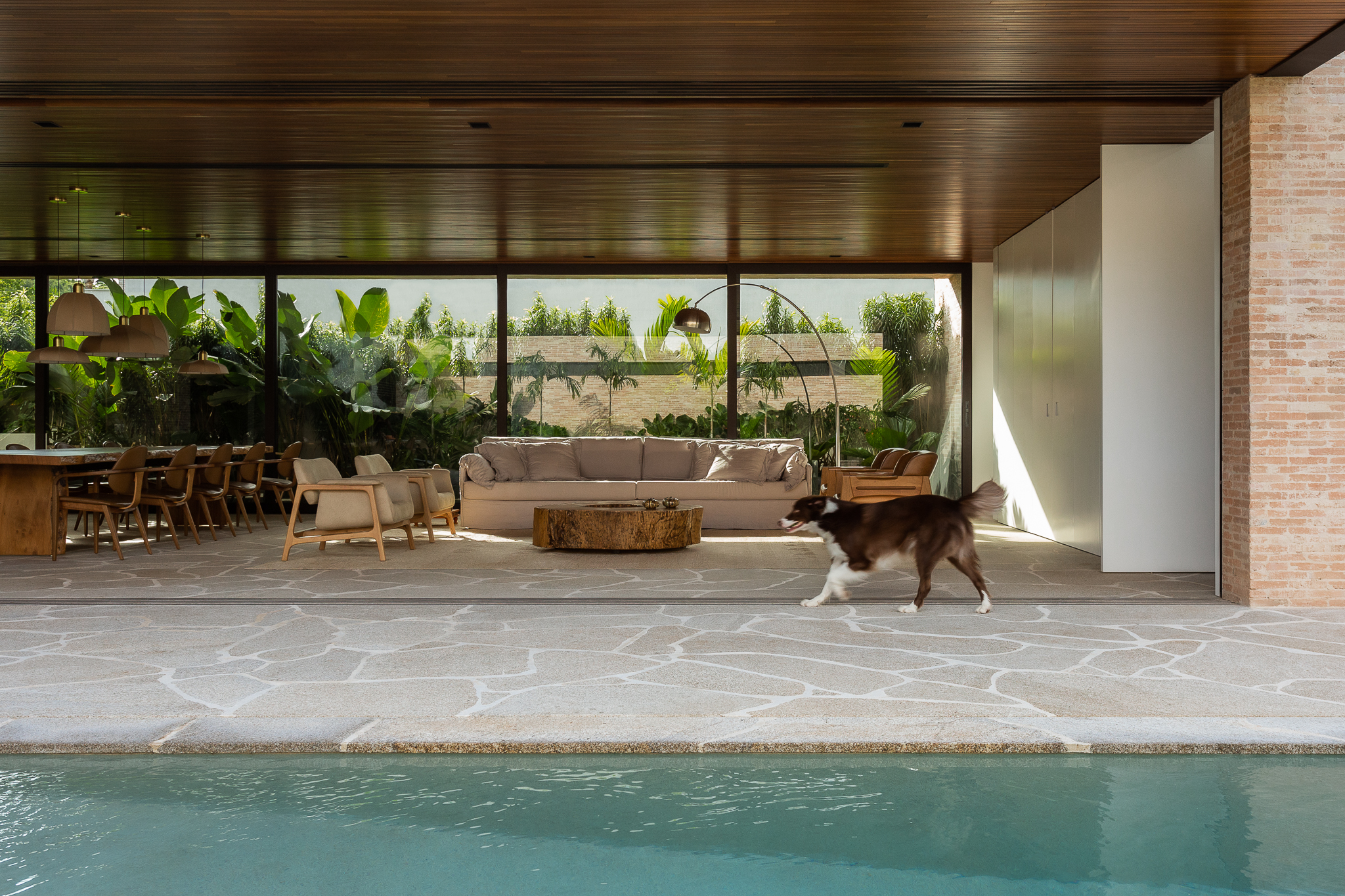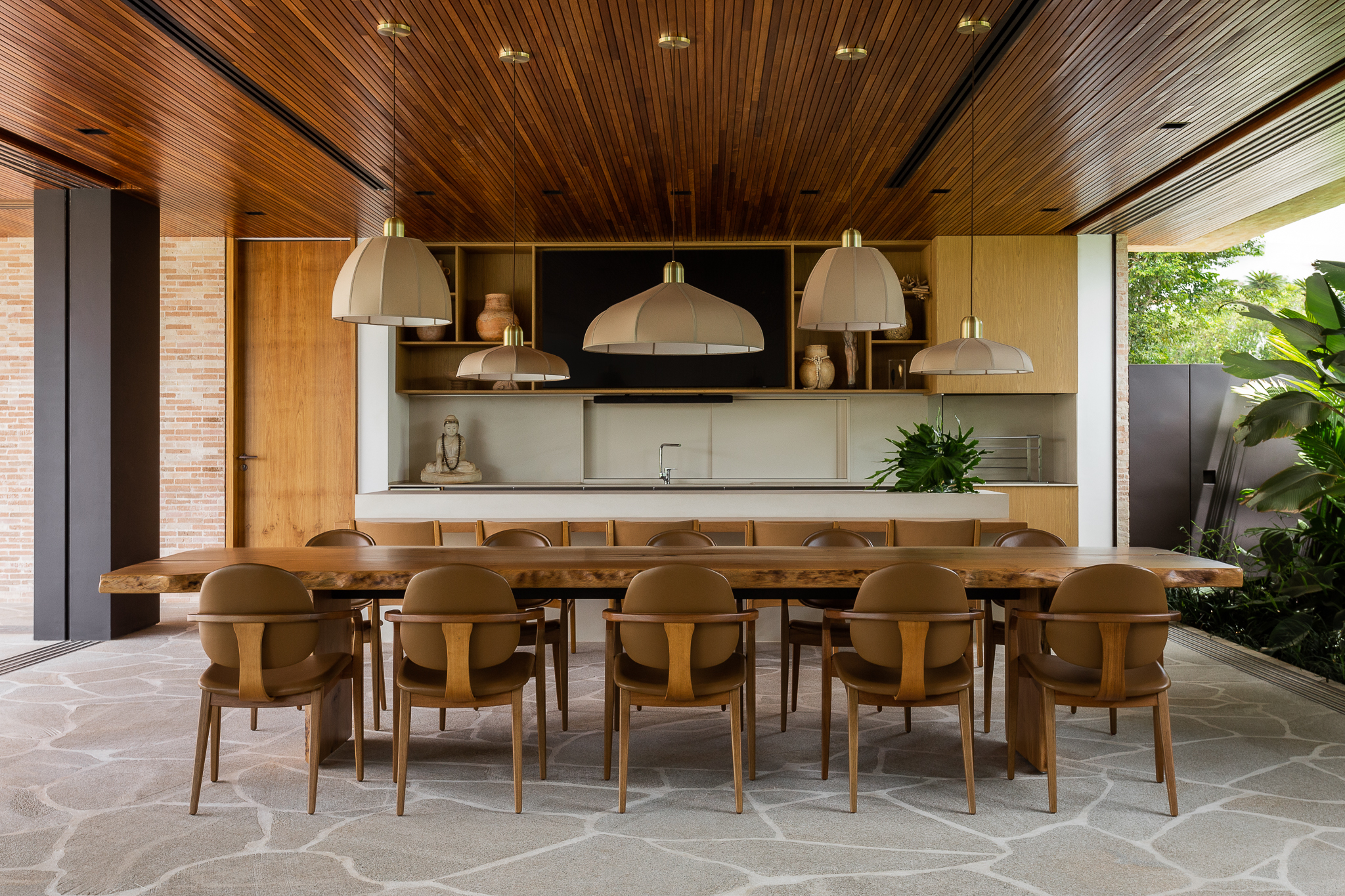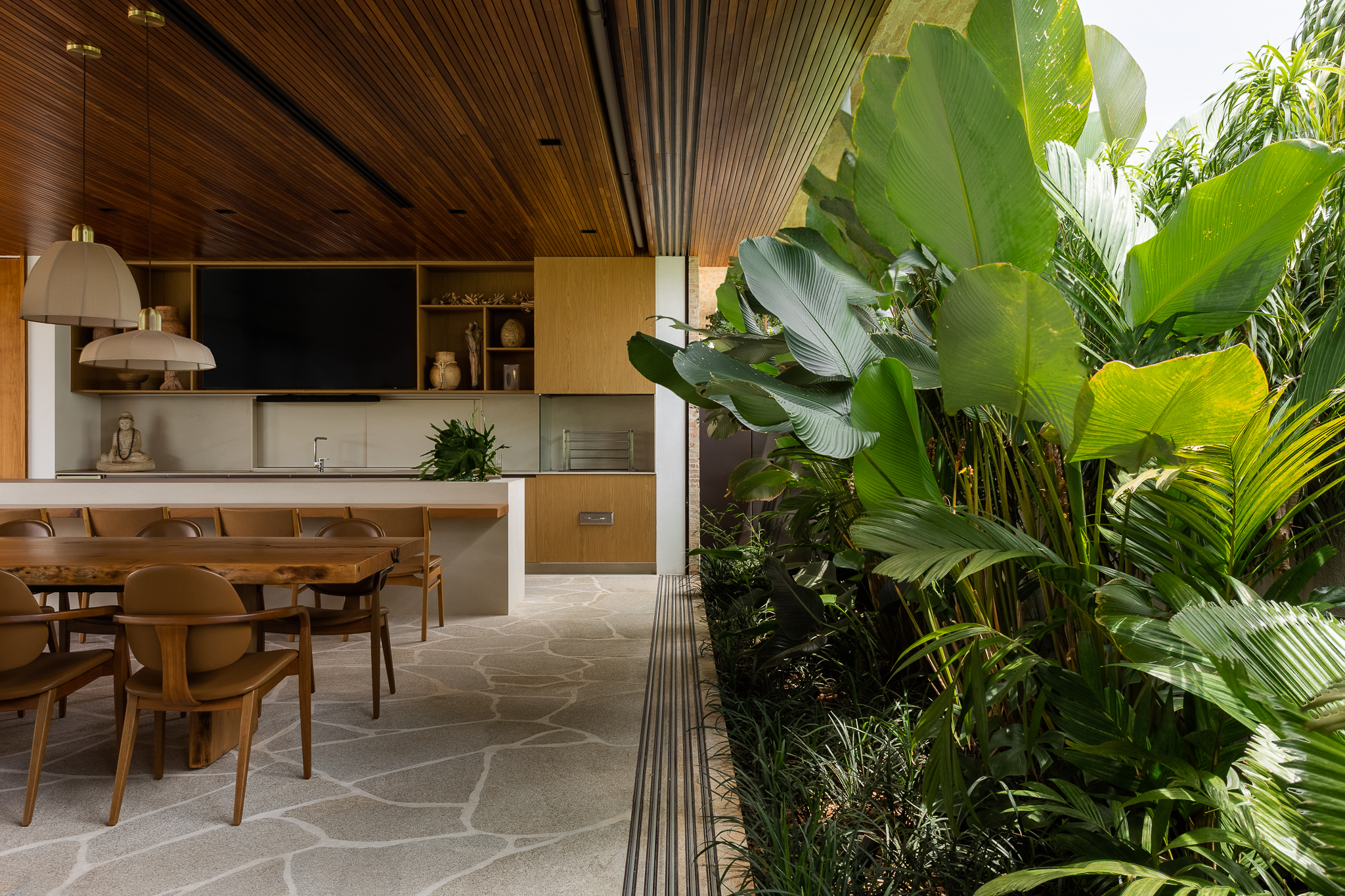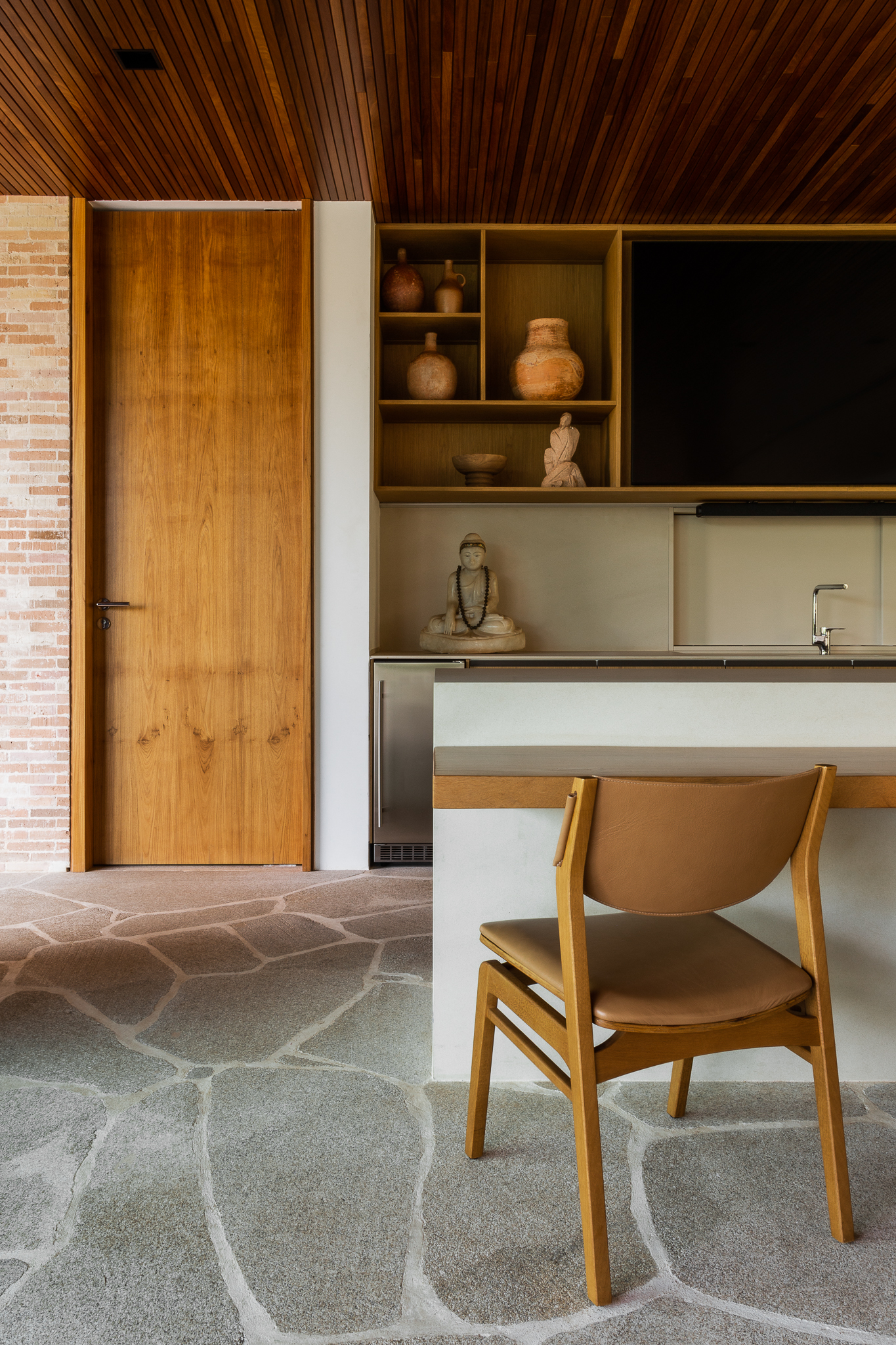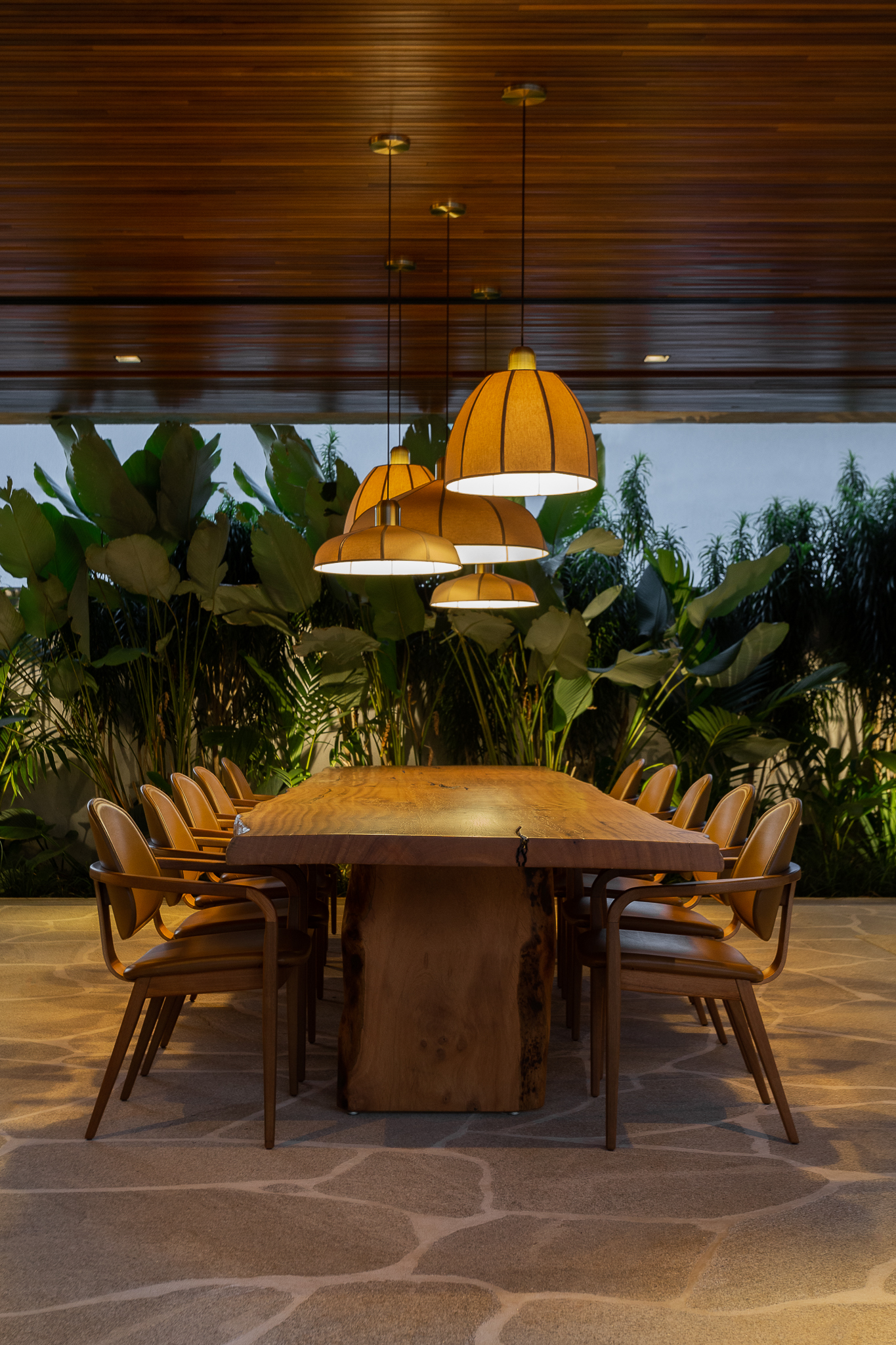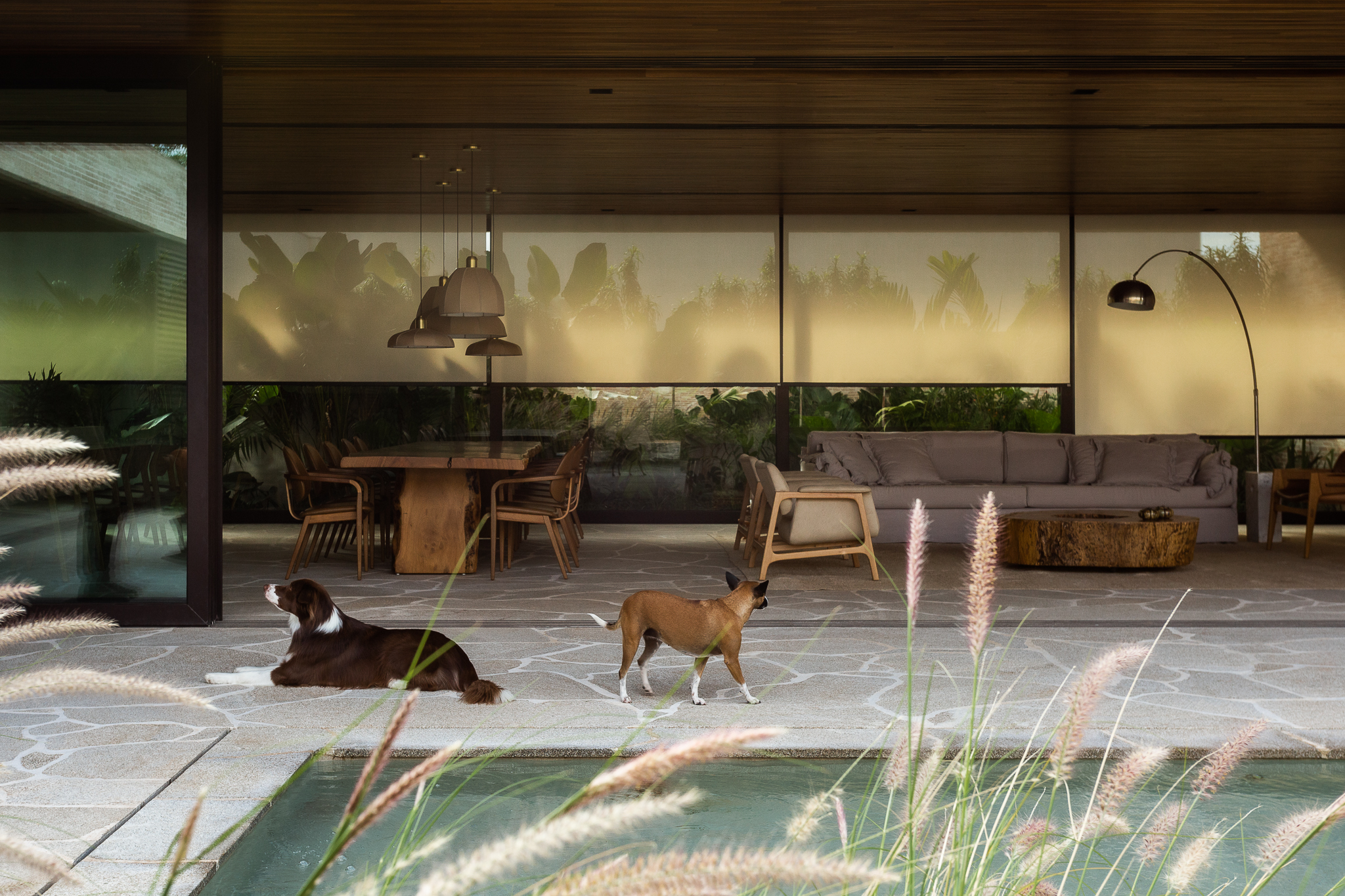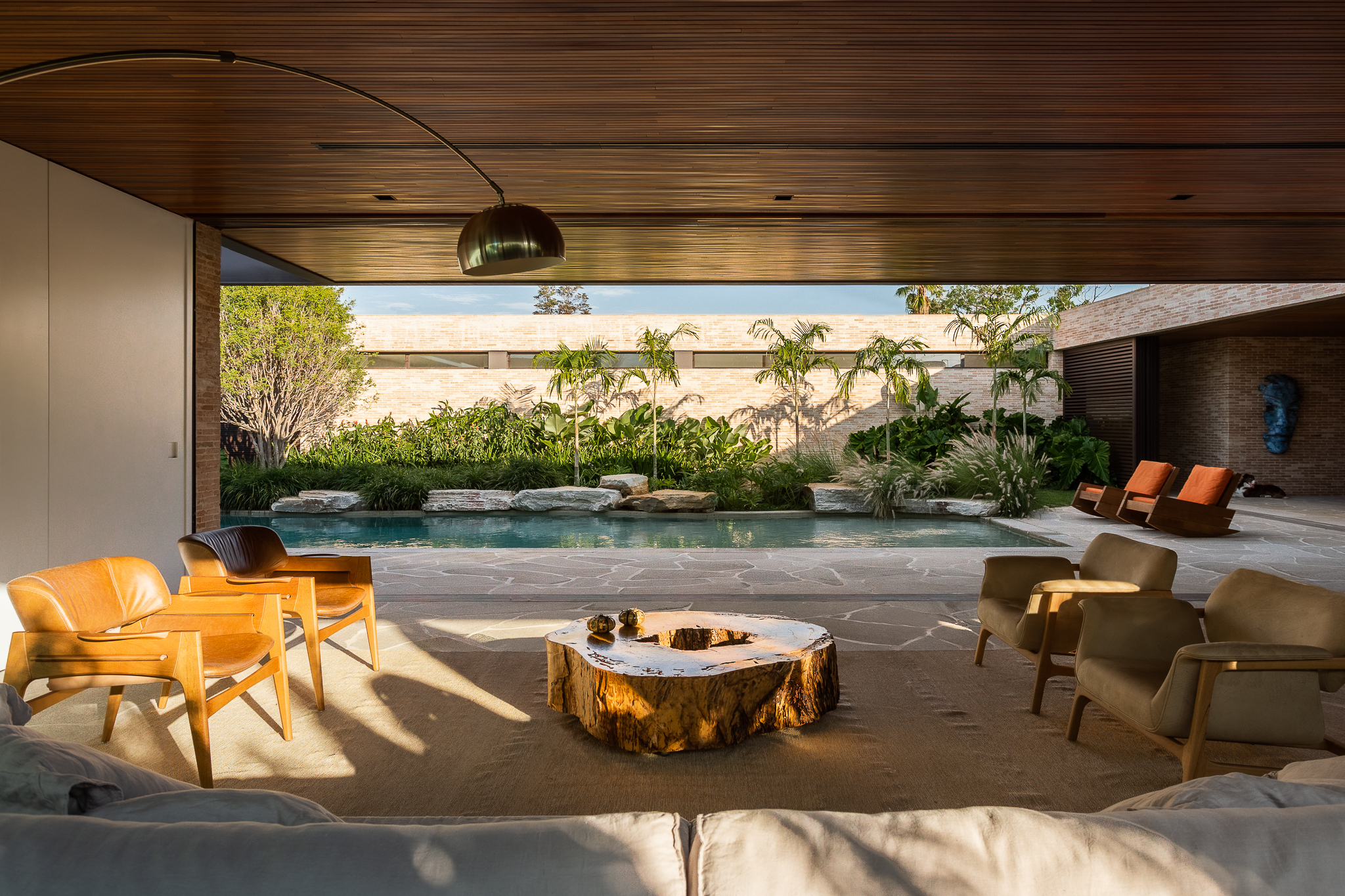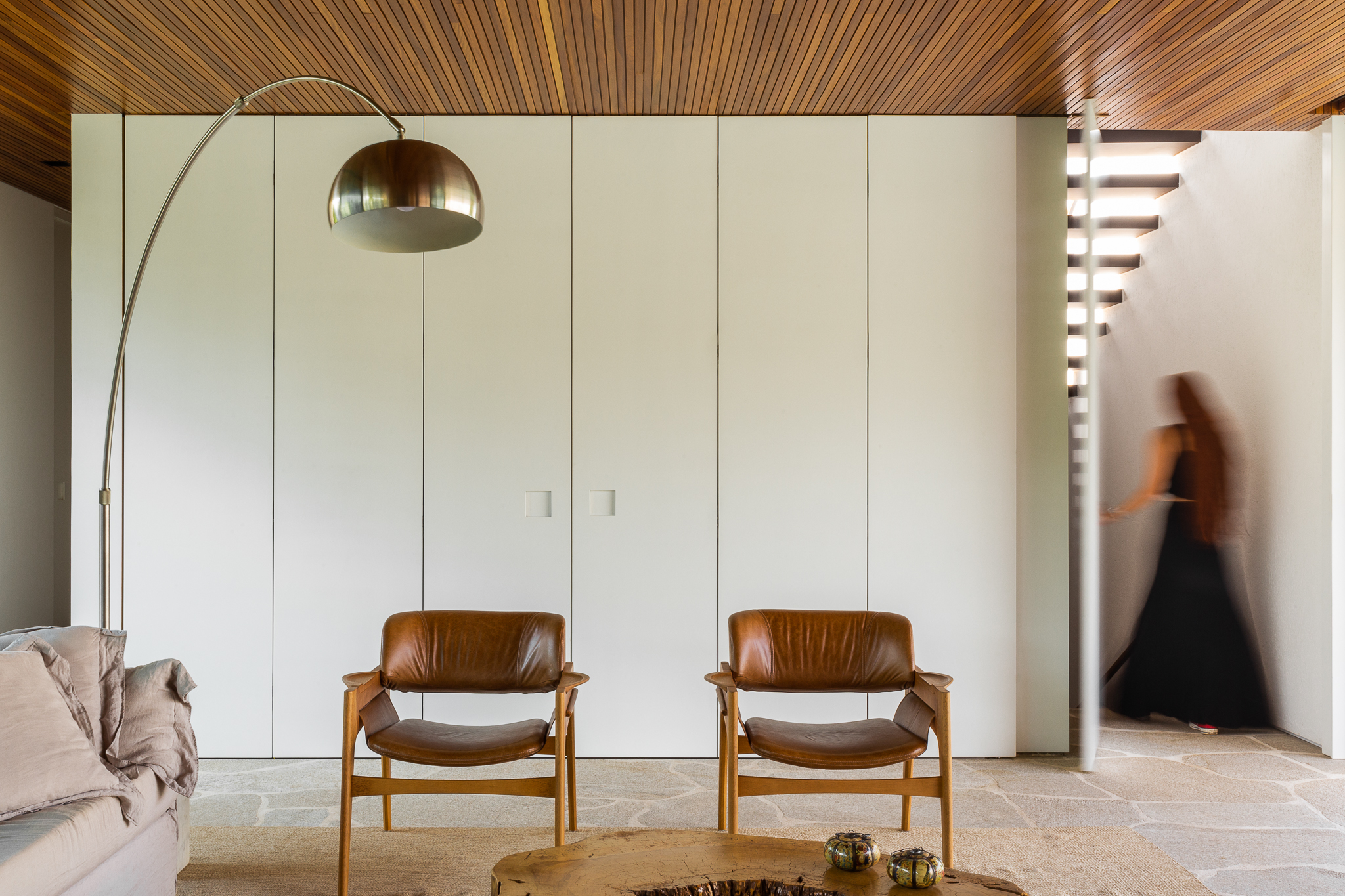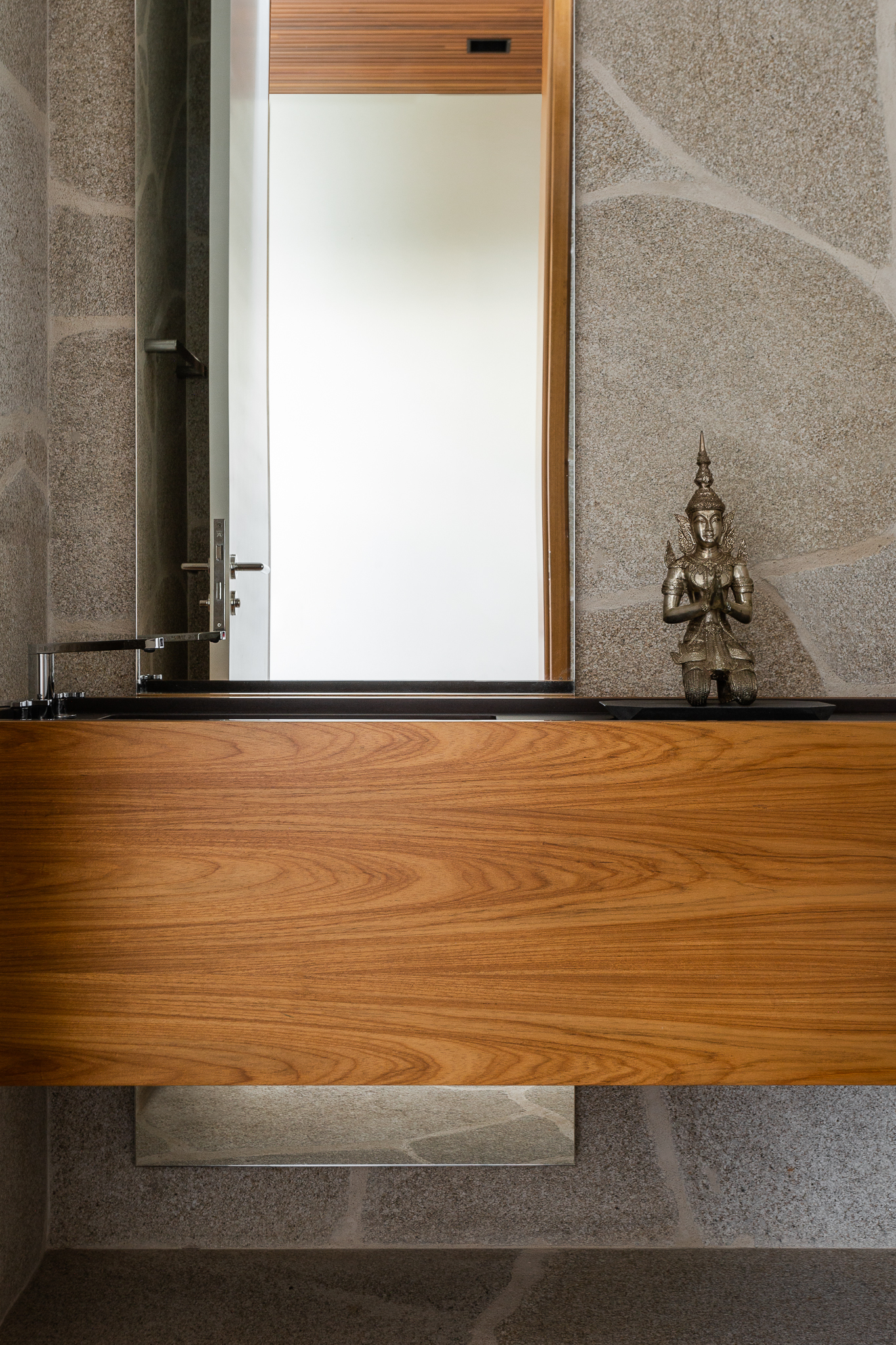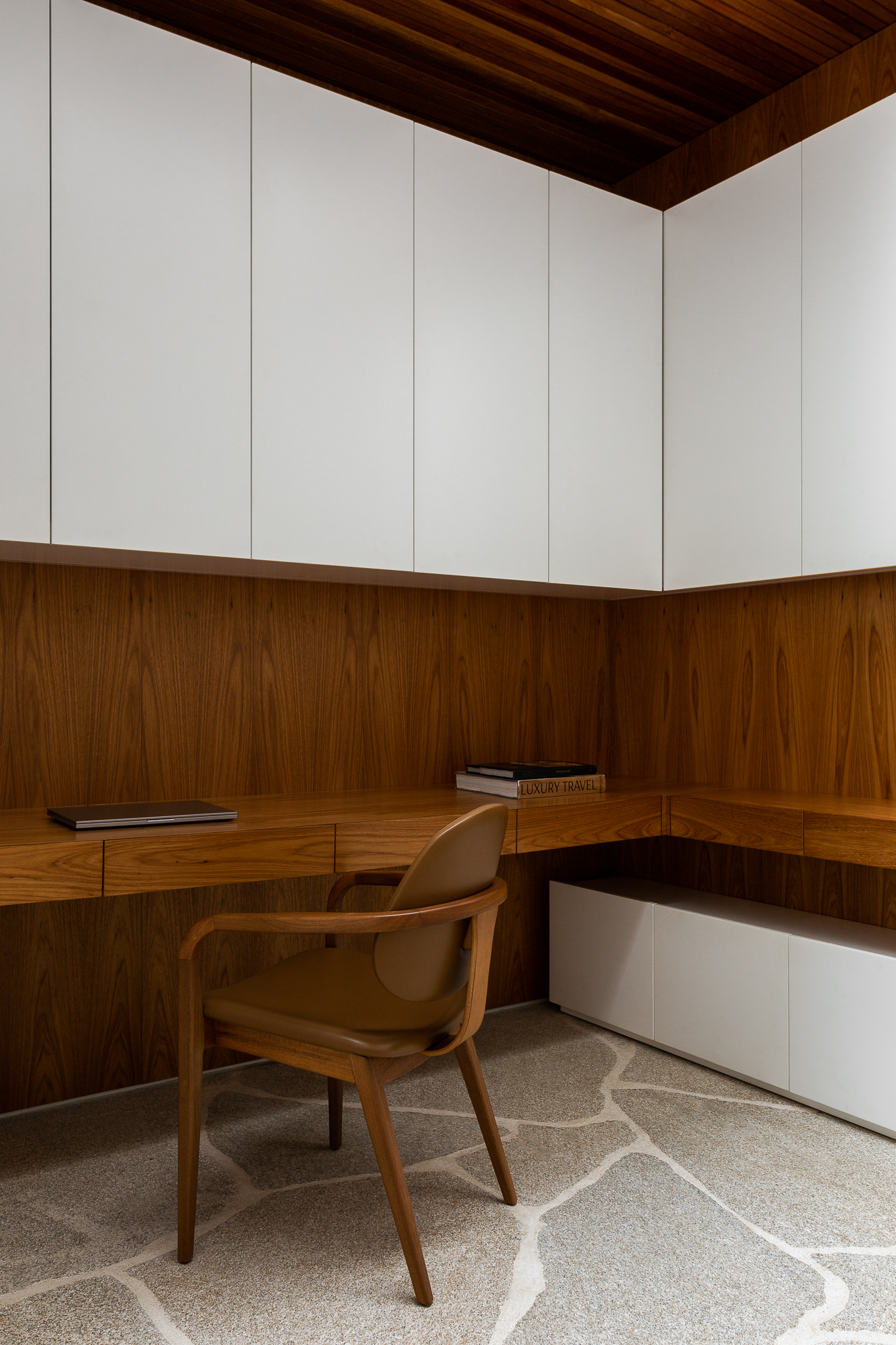 Aside from the main living room, the clients requested that a wine cellar be built in the basement, complete with a living space to receive their guests. On the terrace, there is also a deck where users can enjoy the city view.