A house that stands out from its surroundings. It is a contemporary project that favors natural materials and takes advantage of the topography of the triangular plot of land.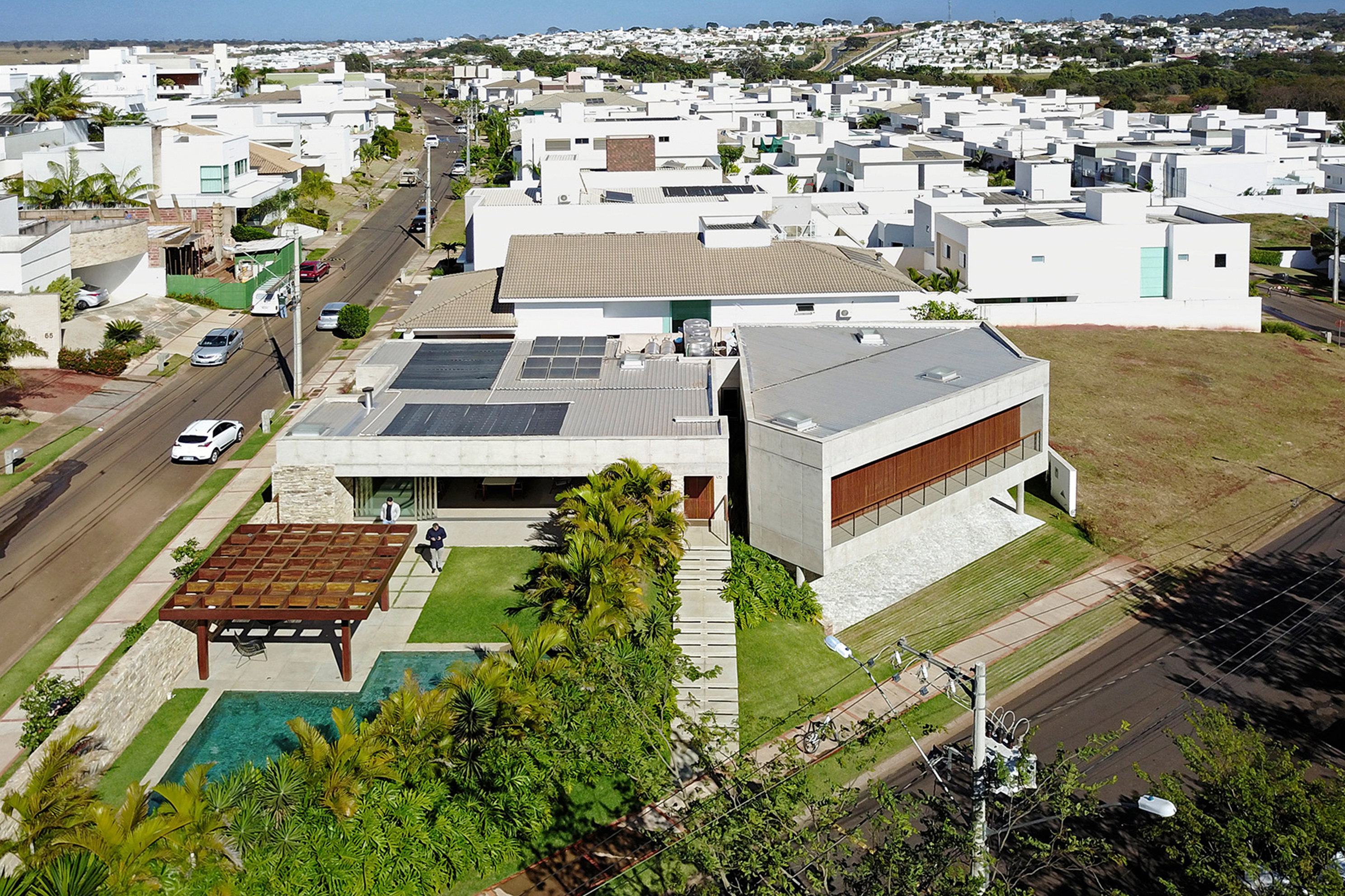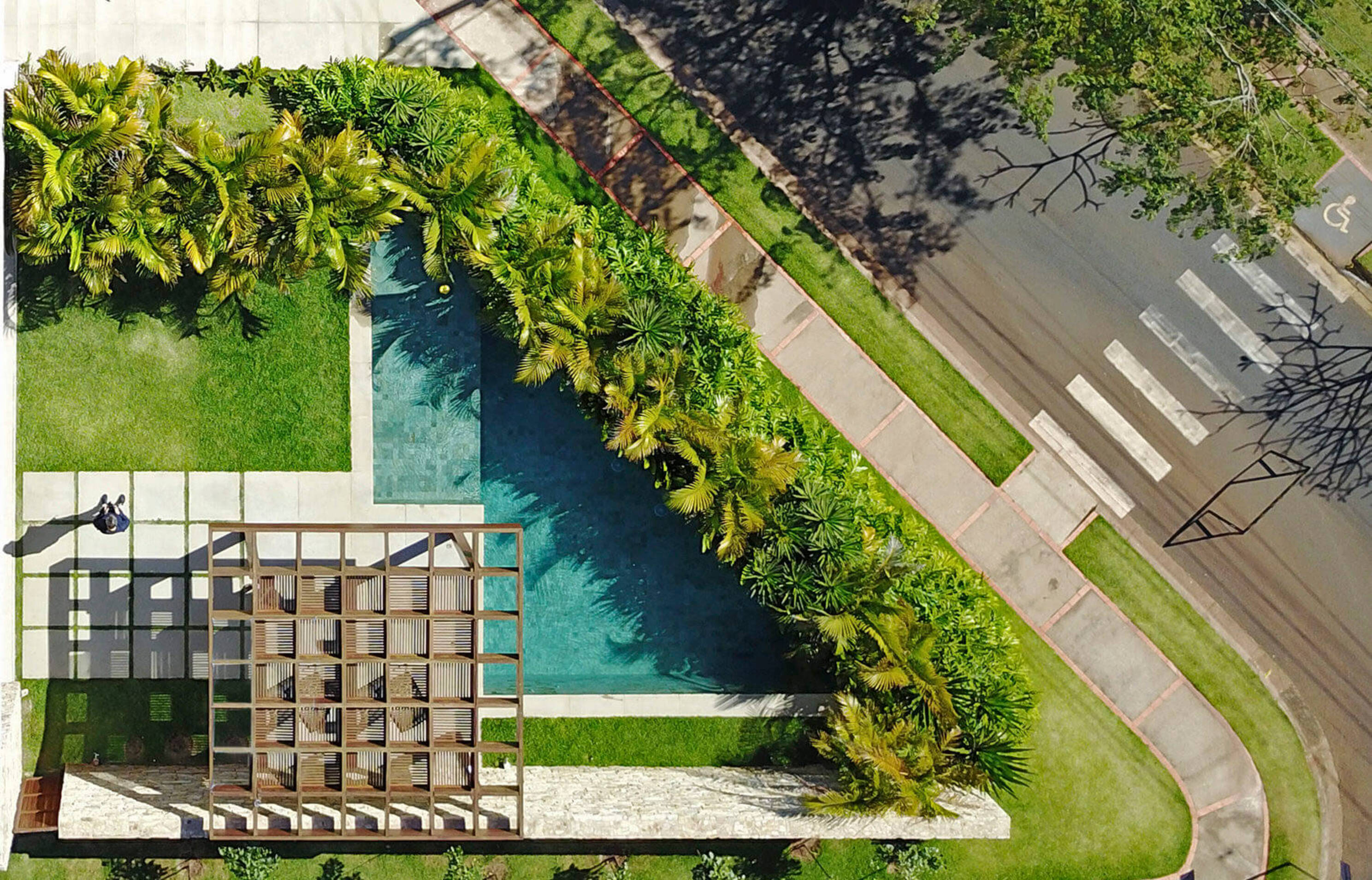 For the architectural project, we wanted a contemporary house with straight lines and more neutral tones that would stand out from its surroundings, using concrete as the main material, as well as natural materials such as stone and wood. To achieve this result, we drew inspiration from the Brazilian houses from the 60's in the brutalist style.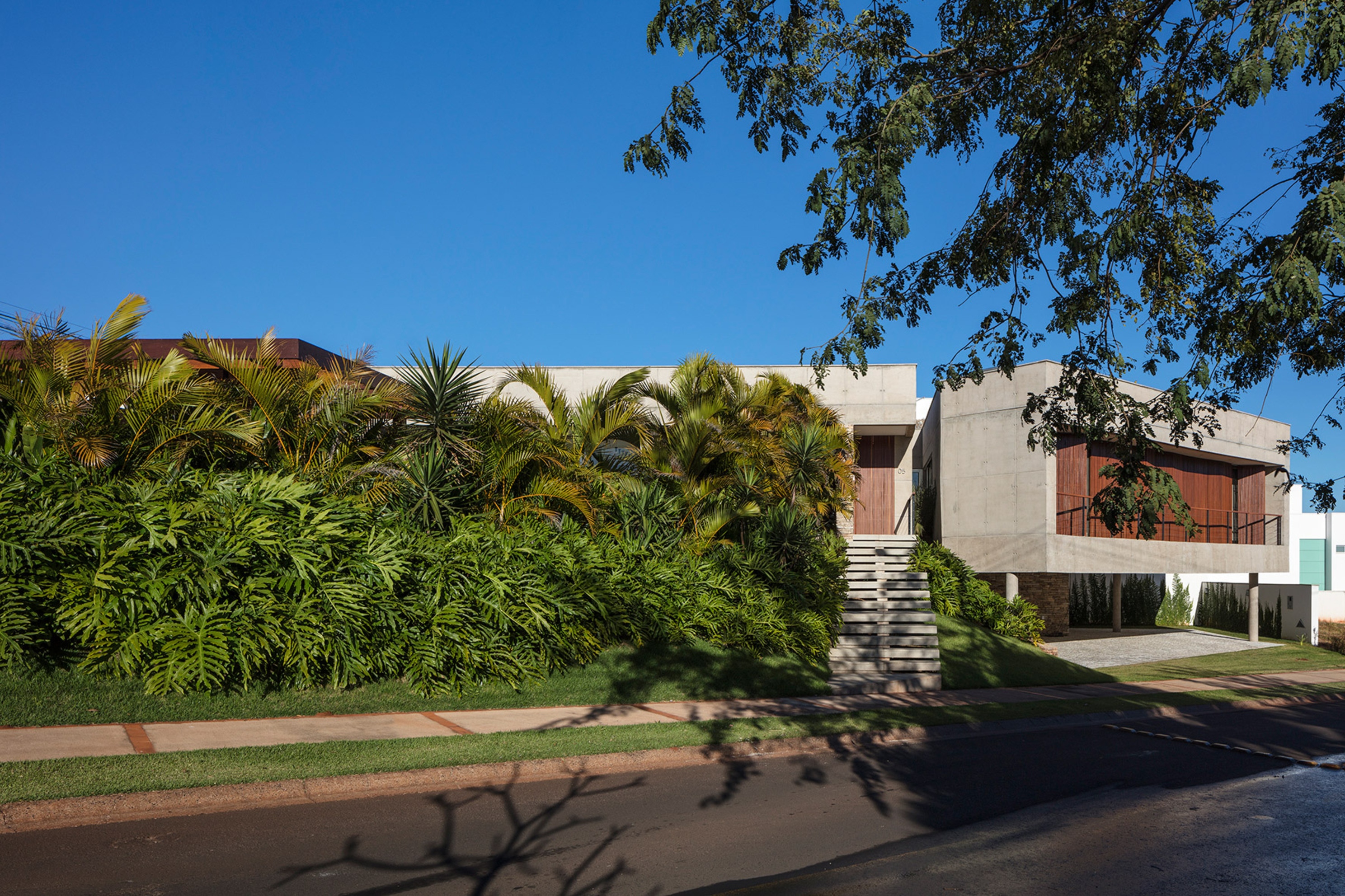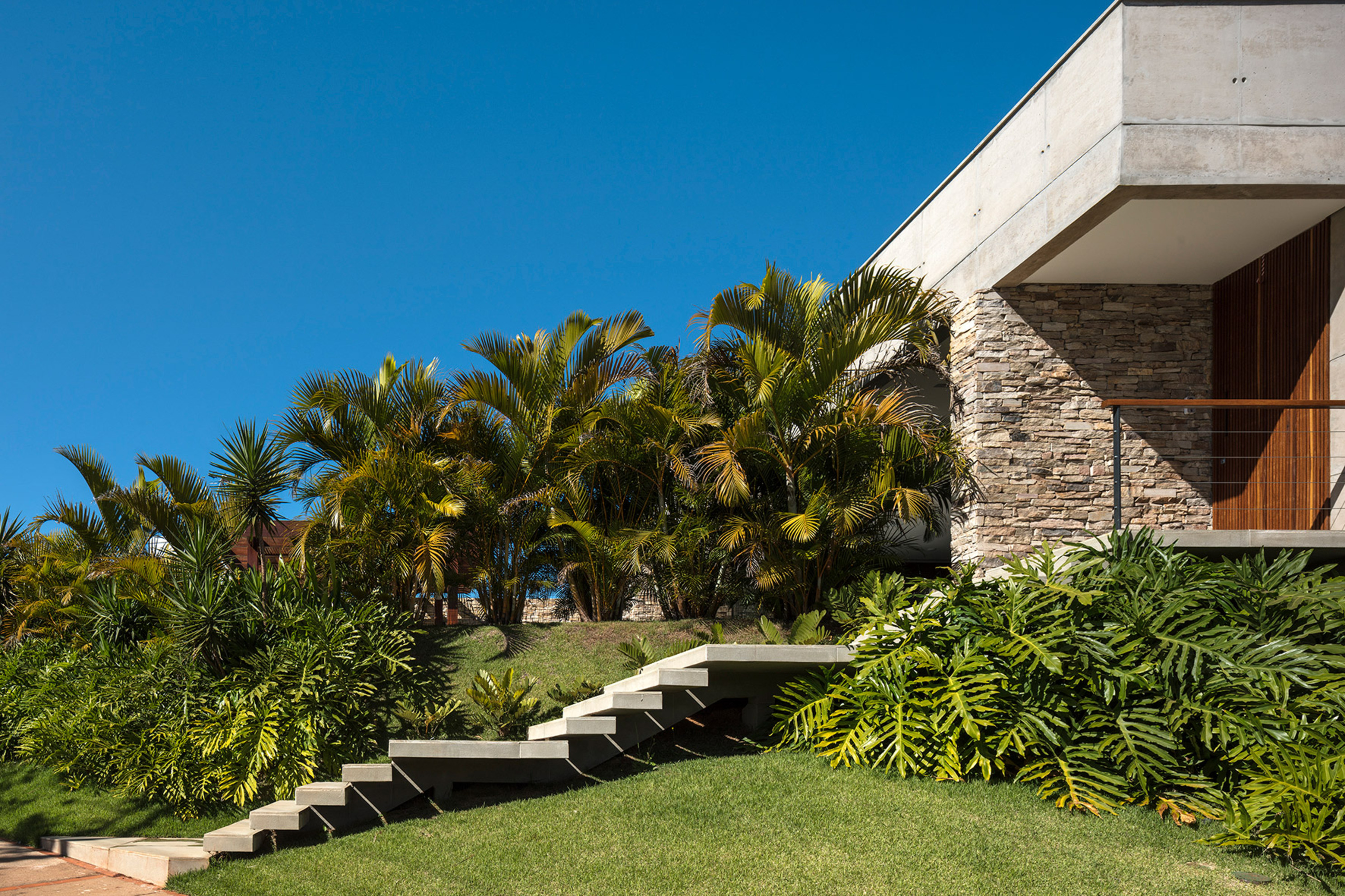 The client's list of requirements was very extensive for an irregular 600m2 corner lot, with condominium standards that made the project very difficult to accomplish. The implementation of the house took very good advantage of the triangular plot's topography, with a differential being the robust concrete block for the bedrooms with slatted wood panels floating above the garage.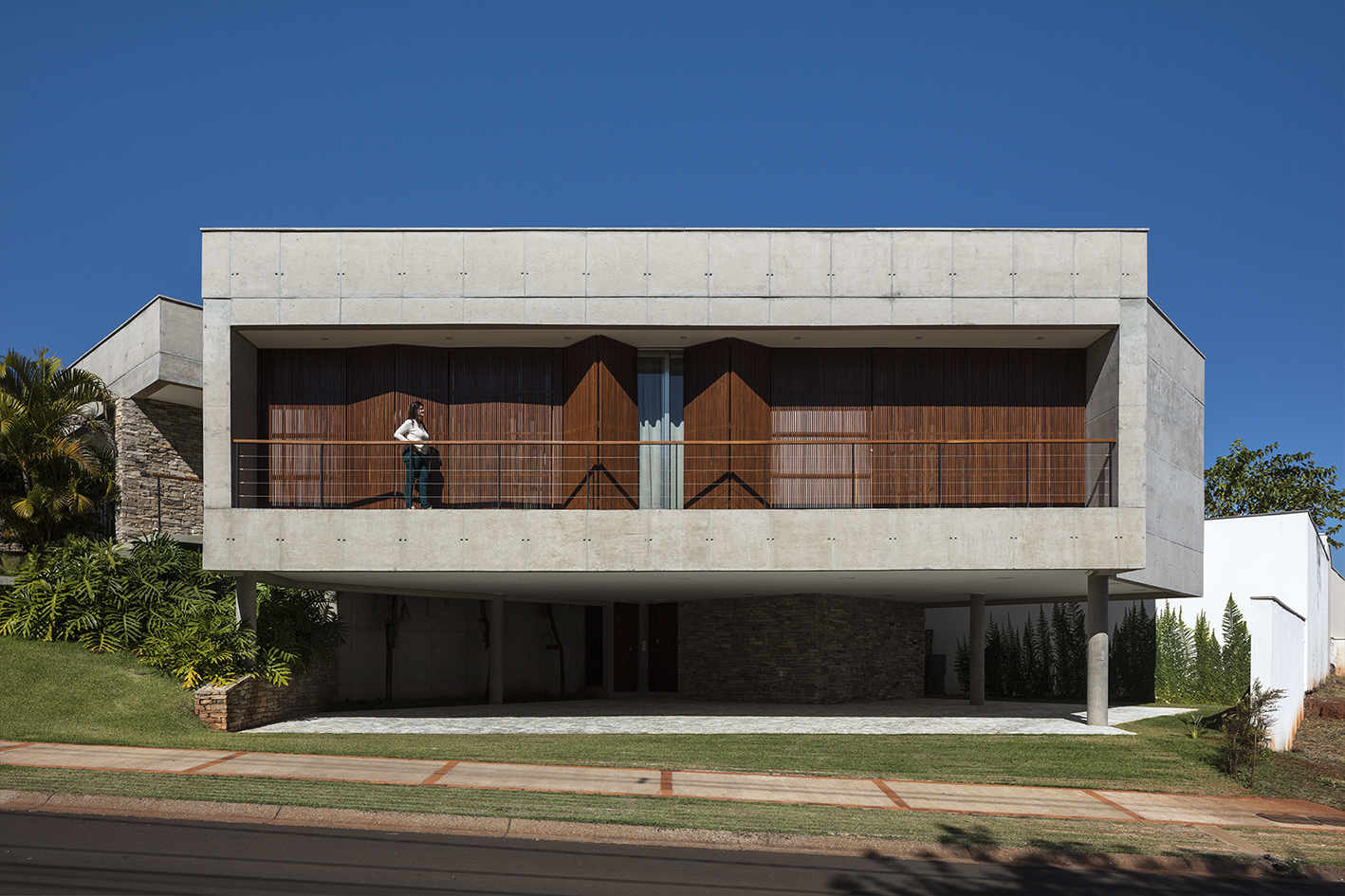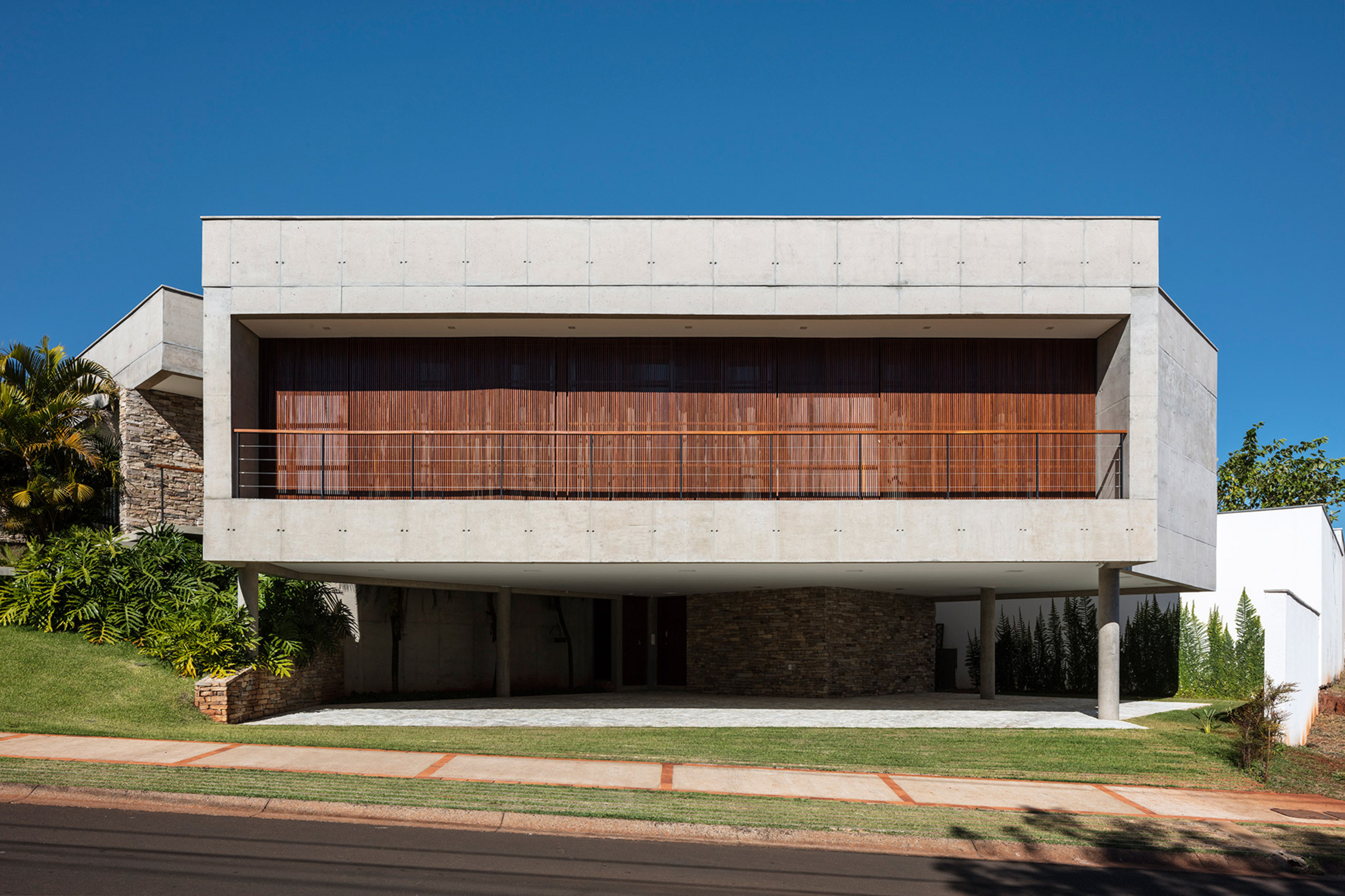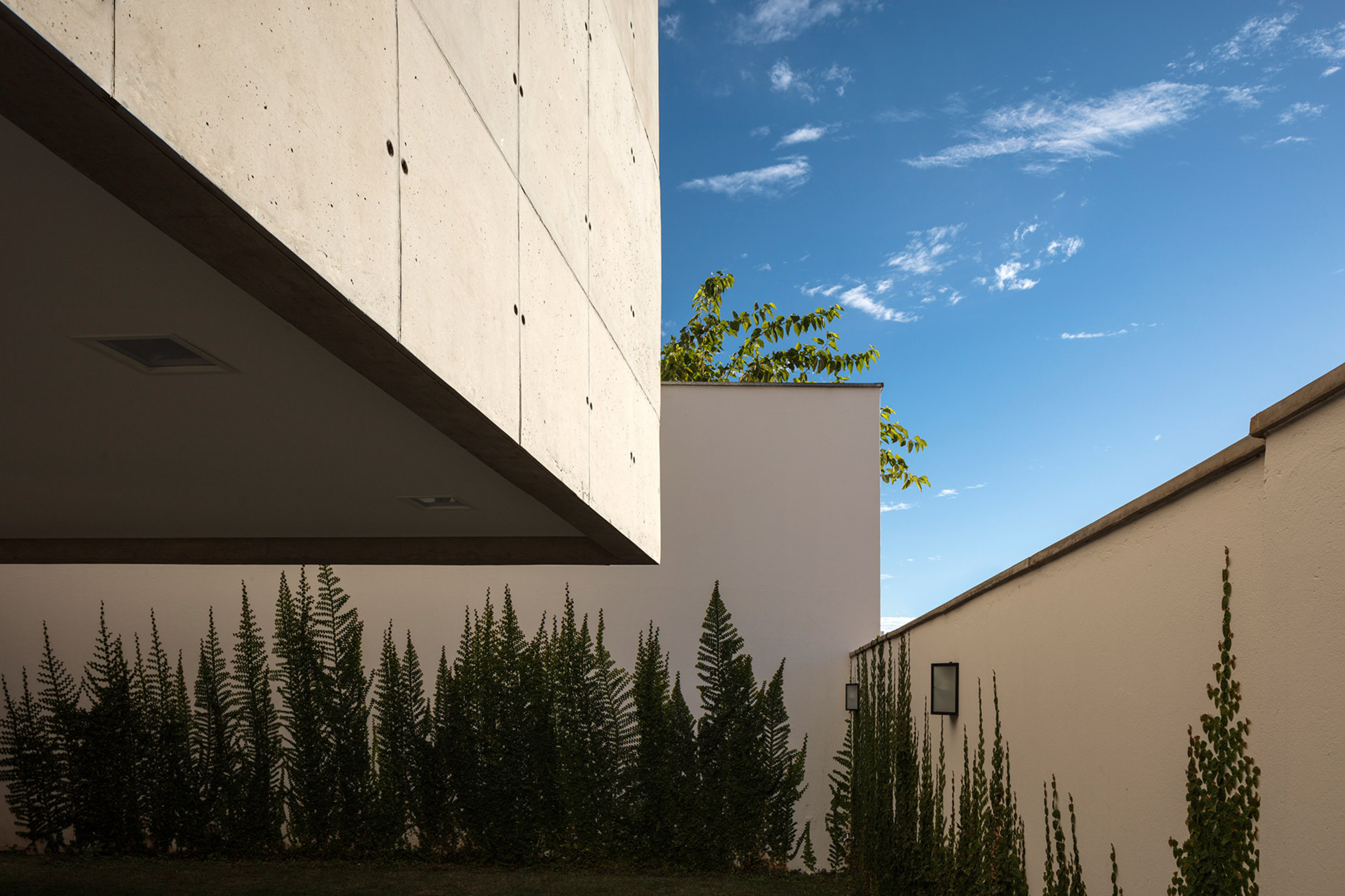 The idea was a house integrating all the environments, considering functionality but also being able to isolate the kitchen and TV room through paneling. The lighting followed a minimalist style with fewer points of light, imbuing a sufficient and cozy effect in each sector, while the interior also tracked the minimalist style with wooden furniture. Furthermore, the house was equipped with an automation system triggered by voice command to an intelligent control center. Volume landscaping on the front façade provides privacy for the recreational area.