Concrete, wood and metal set the tone in this building of pure and imposing shapes, with an integrated social section and well-defined sectoring in the living quarters.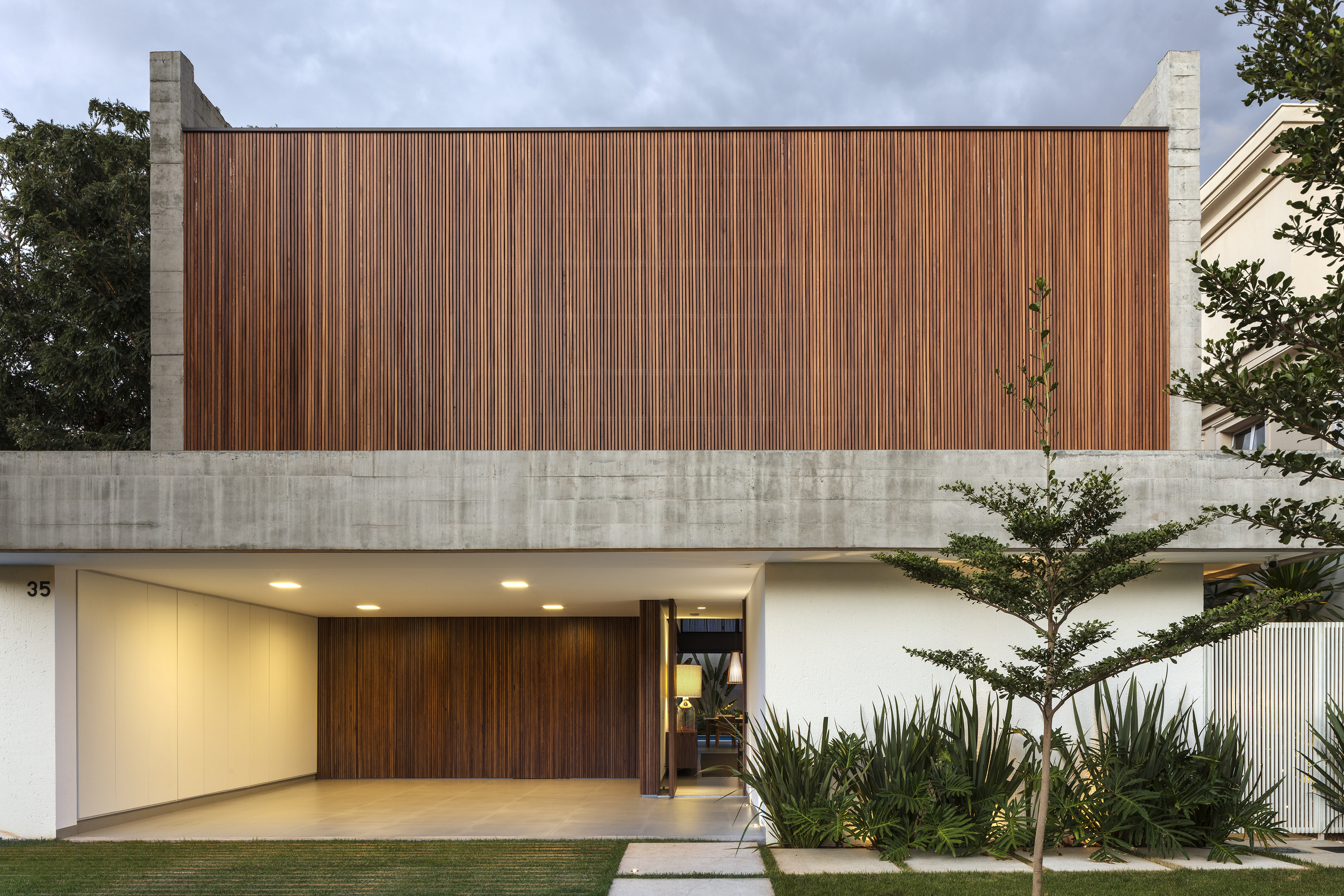 The project was designed for a small family, who wanted an integrated home, where its social areas were well-defined, clearly separated from the private areas and services which are isolated from the neighbors. Given these assumptions, the project developed in a minimalist manner, opting in this case natural-looking materials, with pure and imposing forms. The project was conceived as a construction mix of steel and concrete. These elements were purposely selected to enhance the aesthetics and coziness of the residence.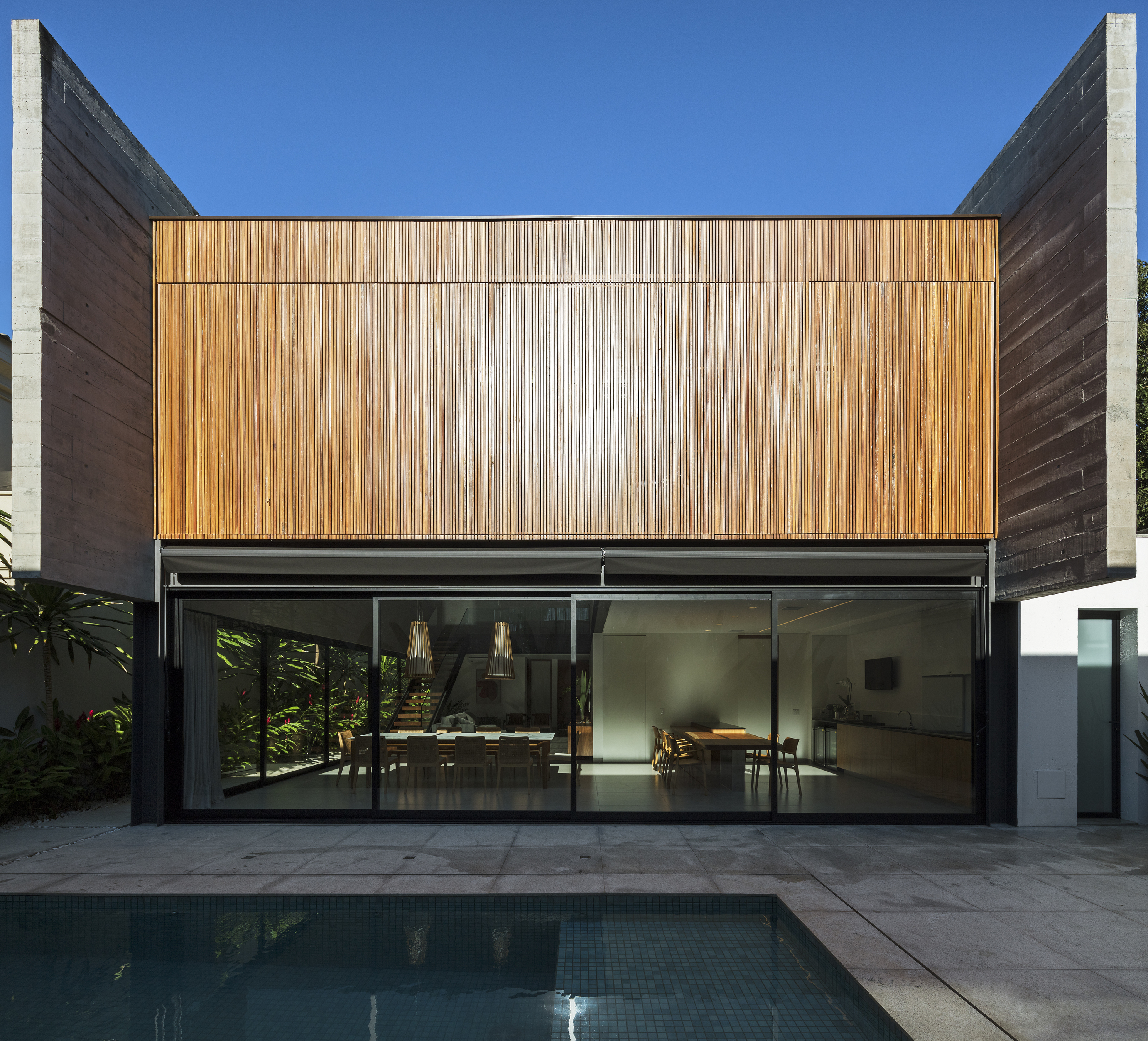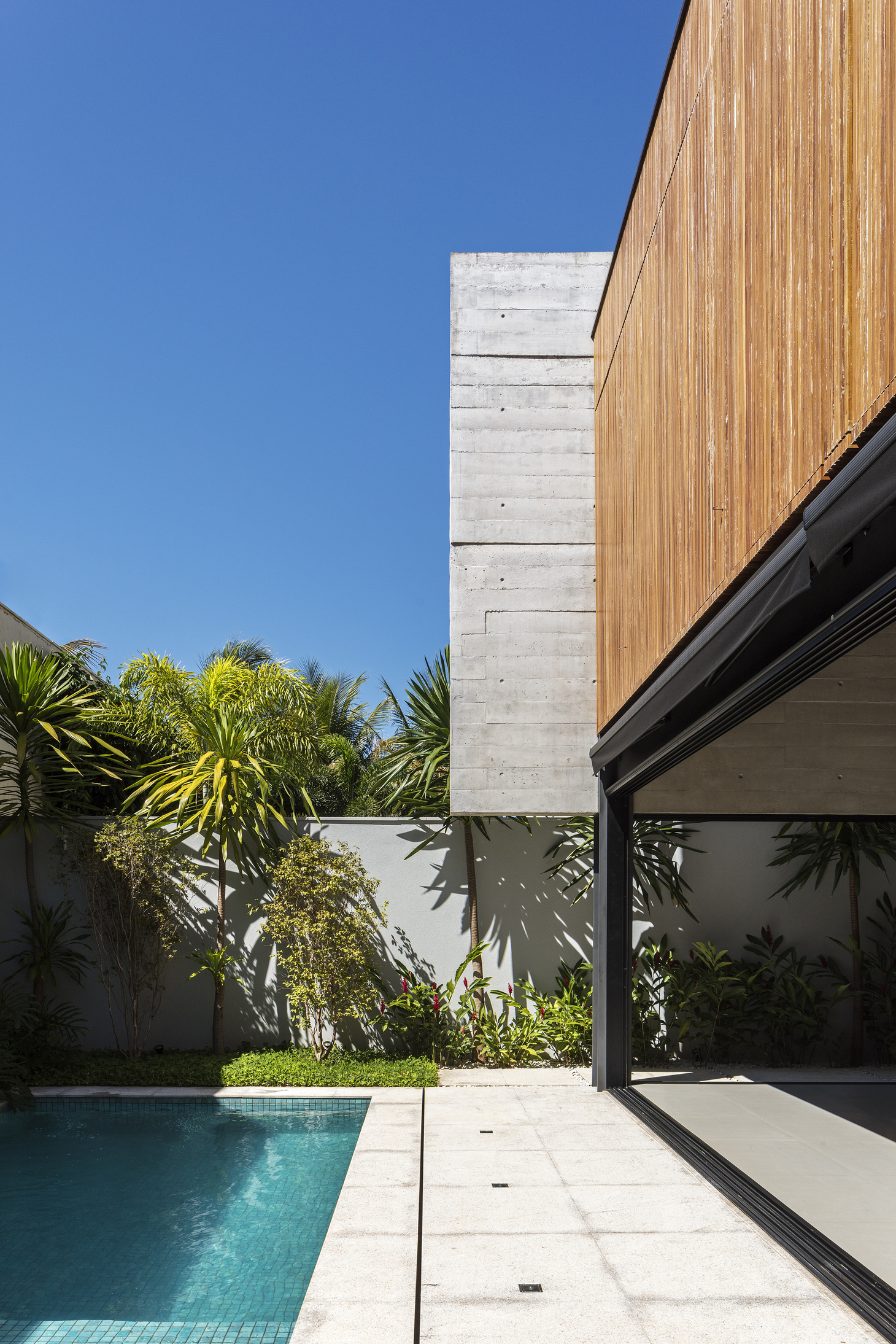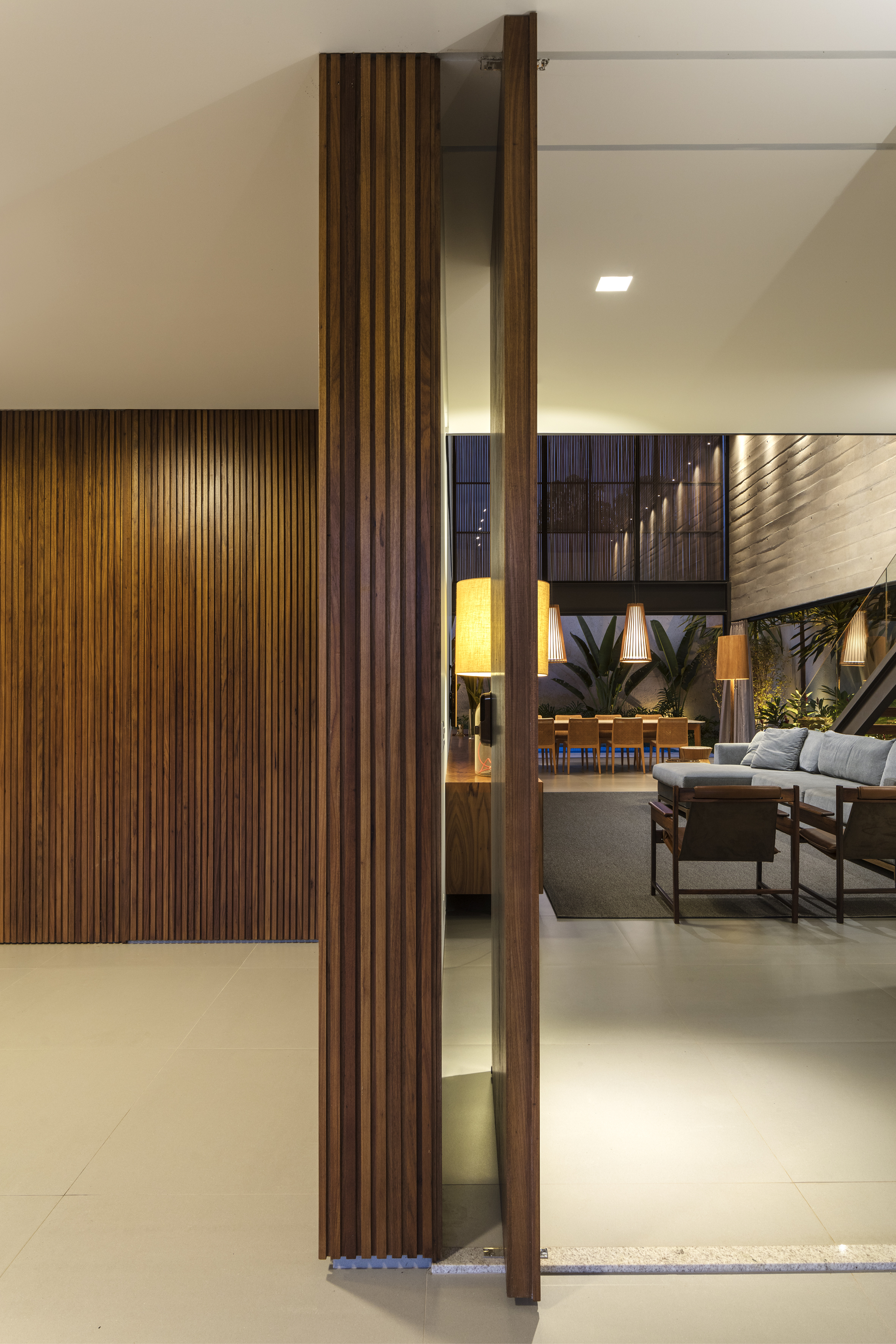 The whole building was strategically planned to create an internal bio-climate pleasing to its users; such factors as large openings and high ceilings for better air circulation, massive concrete walls, sealed and protected slabs, landscaping, etc. contributed in this respect. Concrete was key in defining the aesthetics of the house. Also, the use of structural metal can be seen transforming a constructive element into an aesthetic one within the architectural composition. Wood was used to add charm and coziness to the architecture and of course, at times, functions as brise-soliel for solar protection.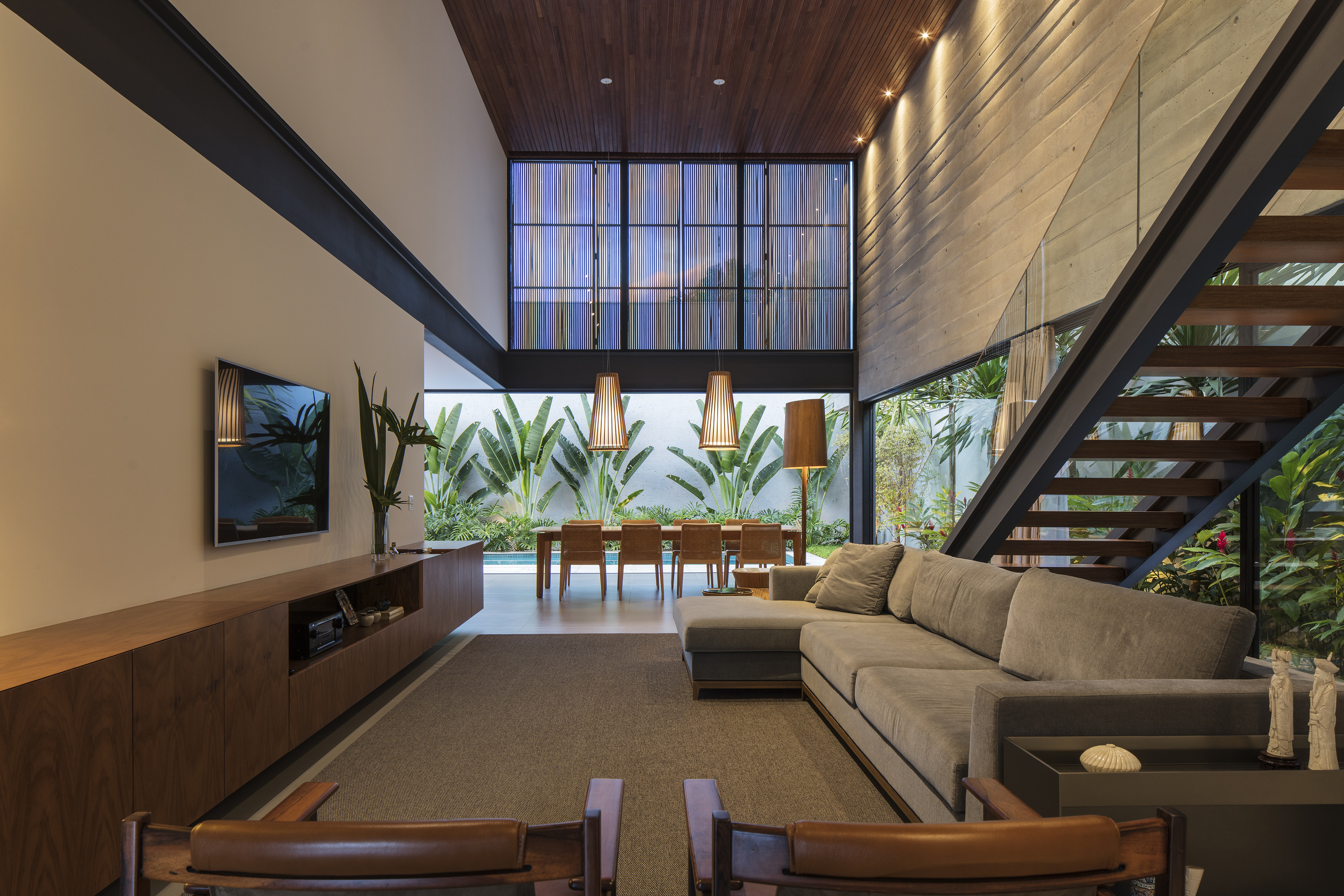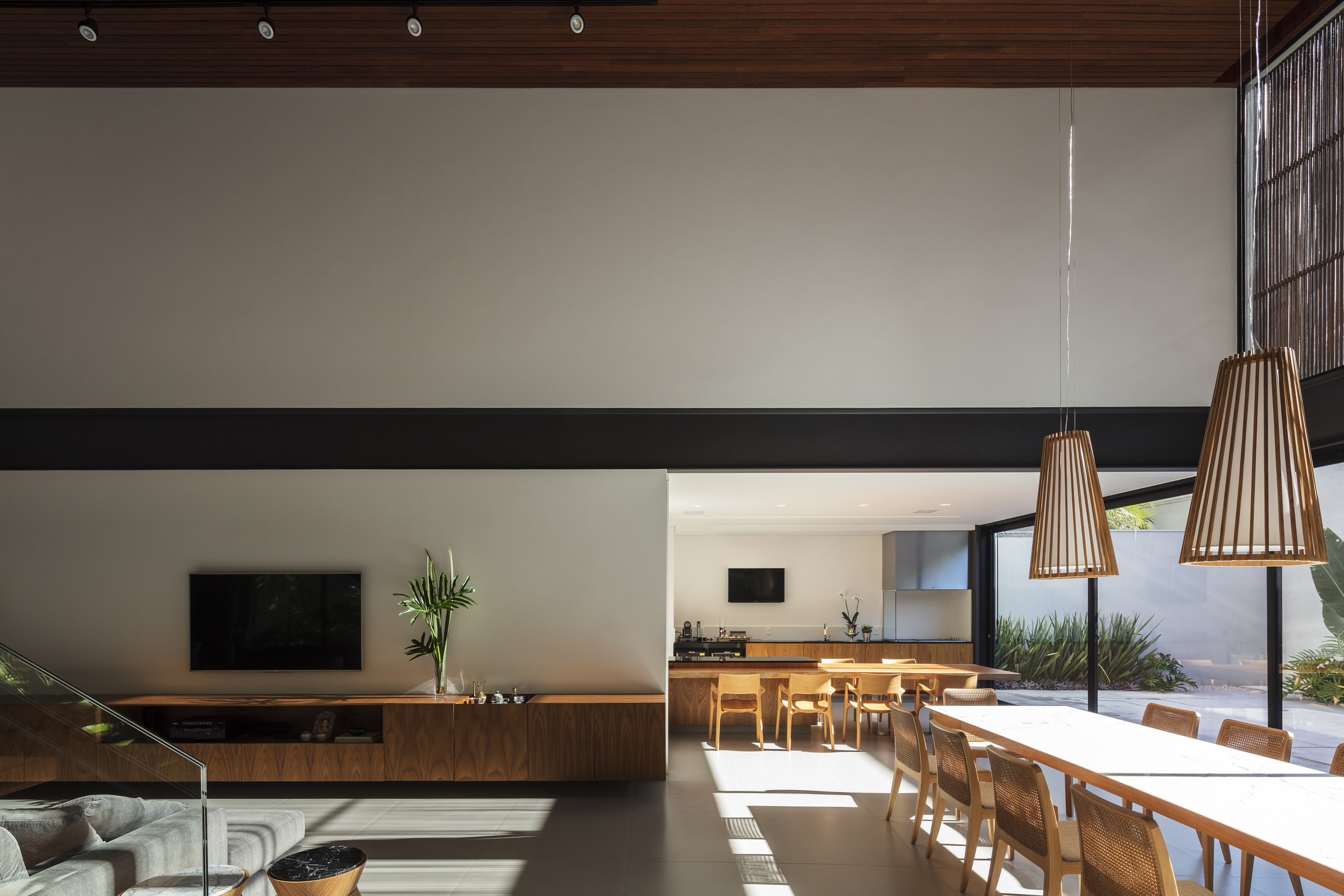 The house was designed to take advantage of natural day lighting, allowing artificial lighting to be more aesthetic, highlighting important areas and interacting subtly with the architecture. In the living room the light permeates indirectly by the illumination of the massive concrete wall, accompanied by multidirectional track lighting. In other areas of the house, all lighting follows a minimalist and efficient line, always paying attention to surface finishes to get a refined result.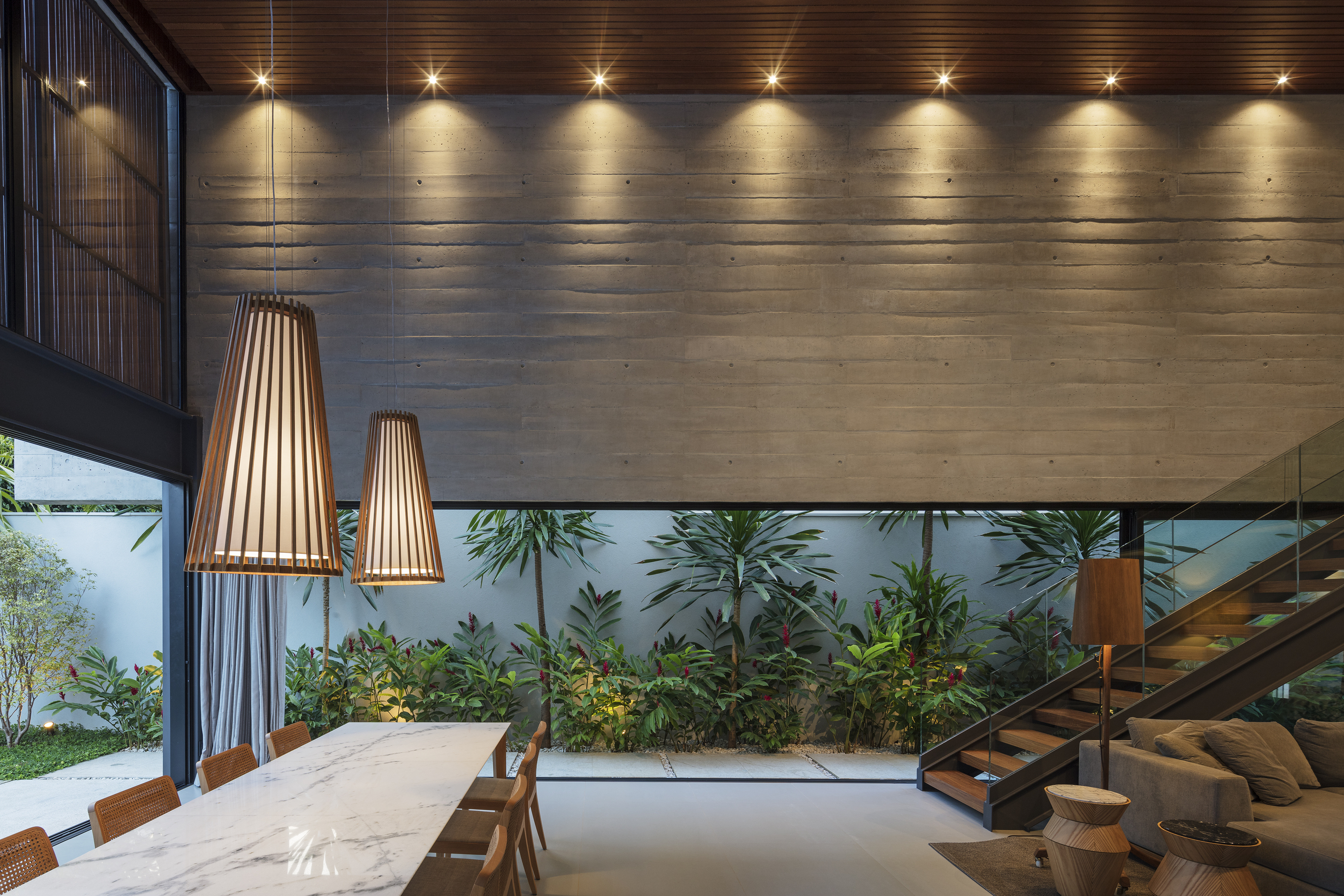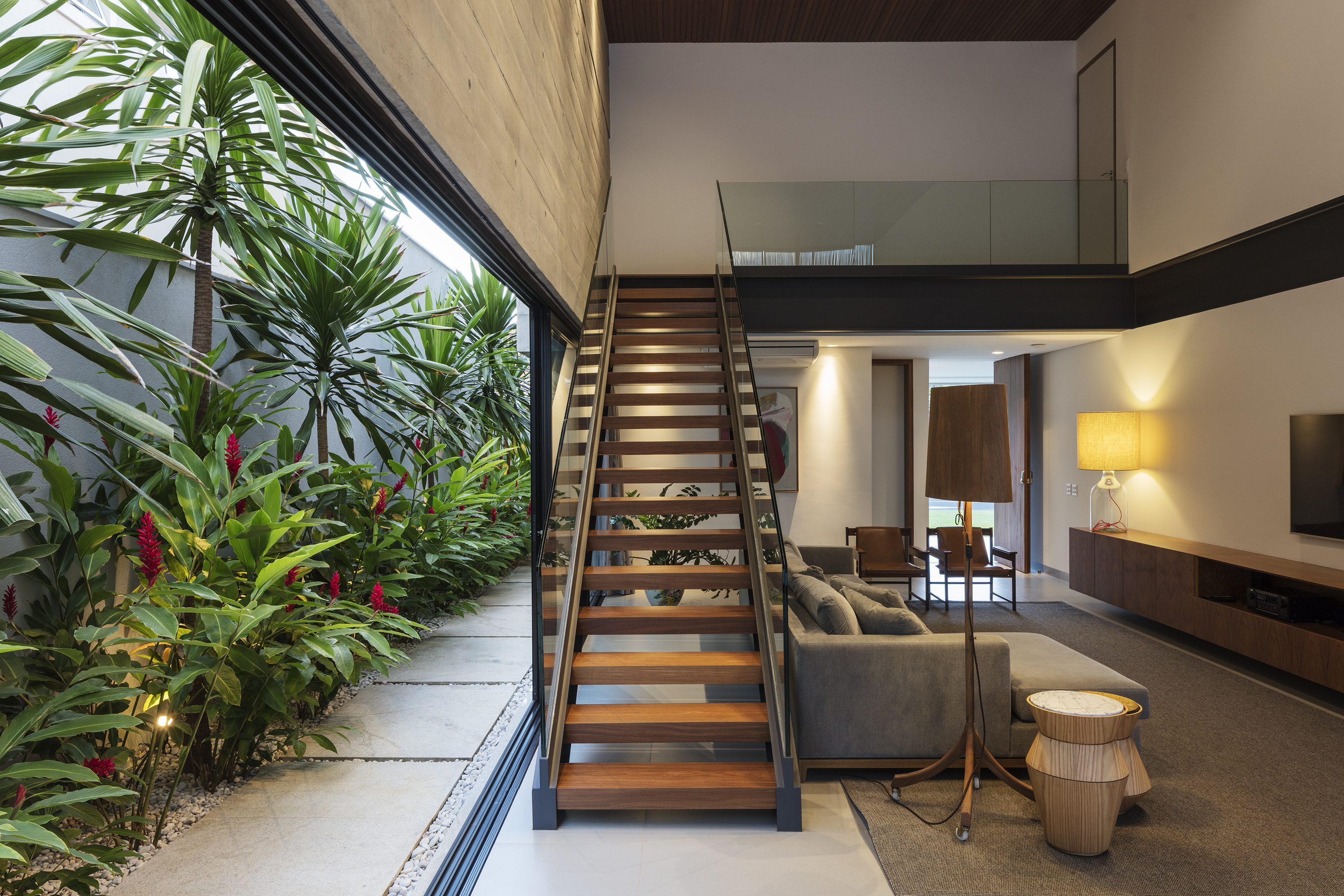 The tropical landscaping invades the house and architectural volumes providing a play of light and shadow as the sun sets. The garden wall displays the greenery integrated with the architectural. elements The choice of plant species reflects a predominance of green, punctuated by the red of the Alpineas between the Dracenas trees which soften the side corridor accessing the pool, coloring the living area and integrating the path between the garden wall and the beautiful wall of concrete. The recreation area has Ravenalas between Guaibes spilling over the edge of the pool and terminating in the symmetry of the two 100% Brazilian Jaboticaba trees.