With a privileged view of the city of Uberlândia, Apartment RM15's design introduces a minimalist and functional aesthetic composed of large, integrated environments, which enhance social interactions.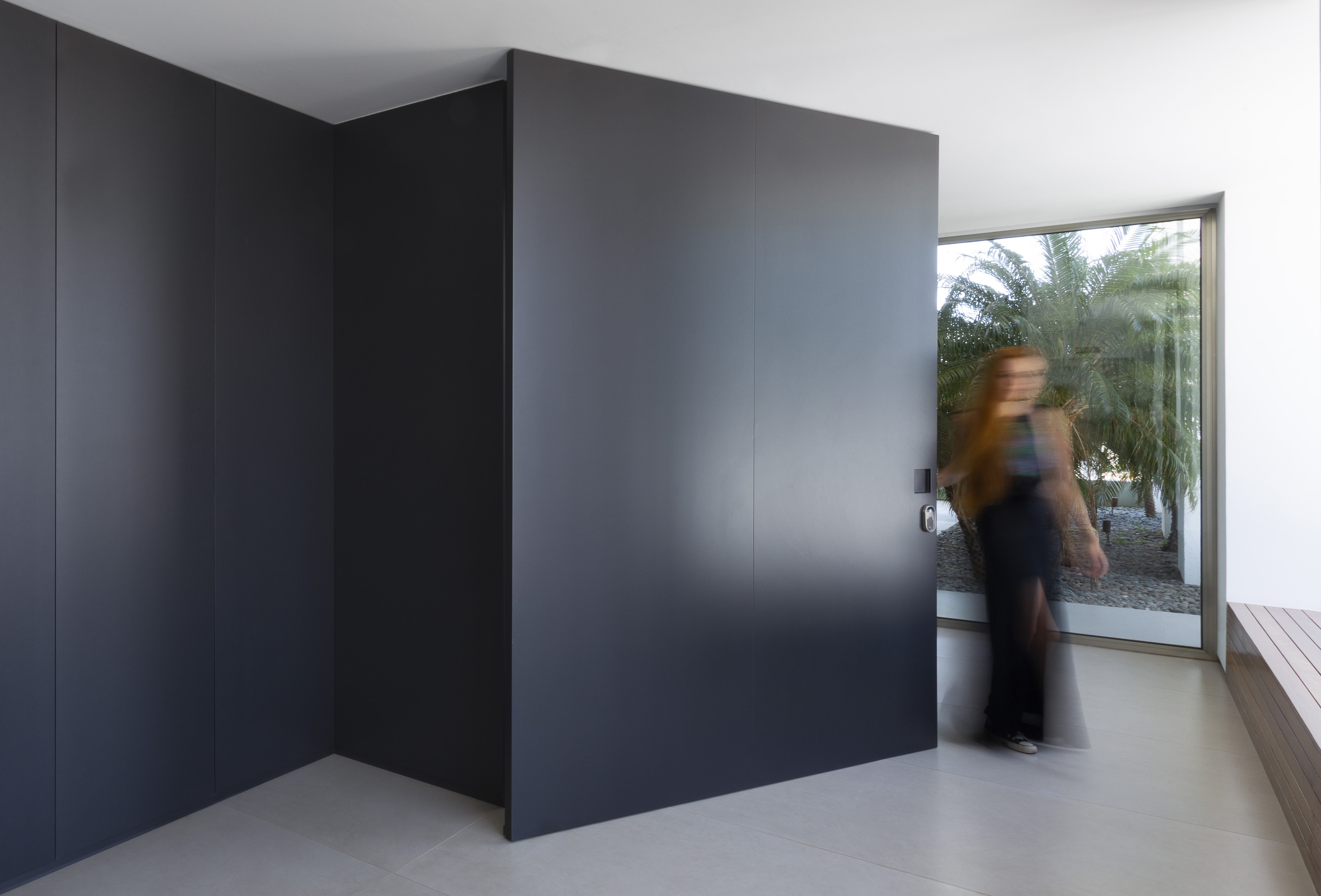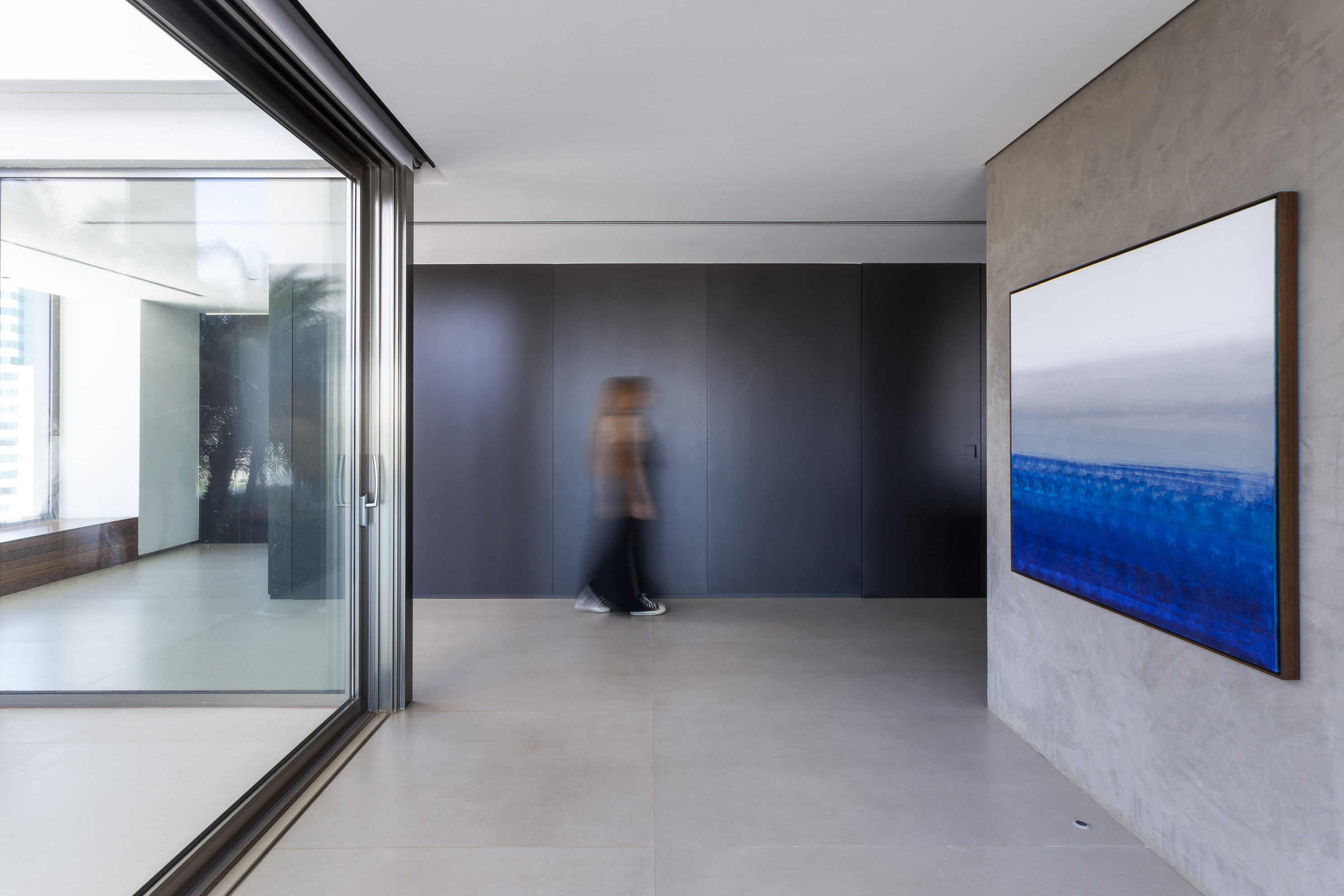 Designed for a young bachelor, apartment RM15 has a large footprint of 627.17m² (6,750 SF), which facilitates the integration of leisure, private and social space. The functional and minimalist design boasts a privileged view of the city of Uberlândia, also balancing a generous amount of natural light. The fact that the building did not have a predetermined layout for the apartment, allowed the plan's organization to be unstructured with fluidity of movement that adapted exclusively to the customer's needs.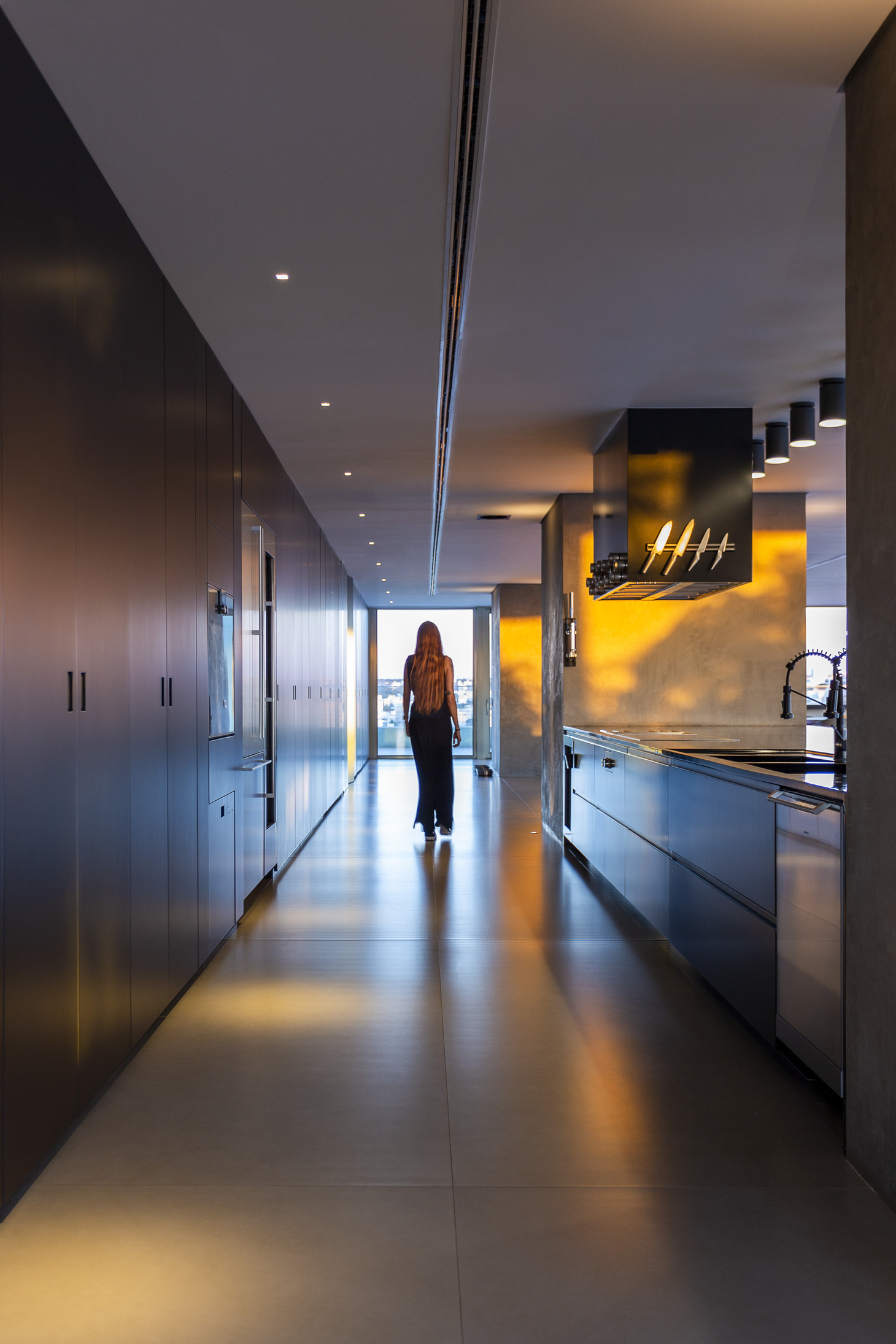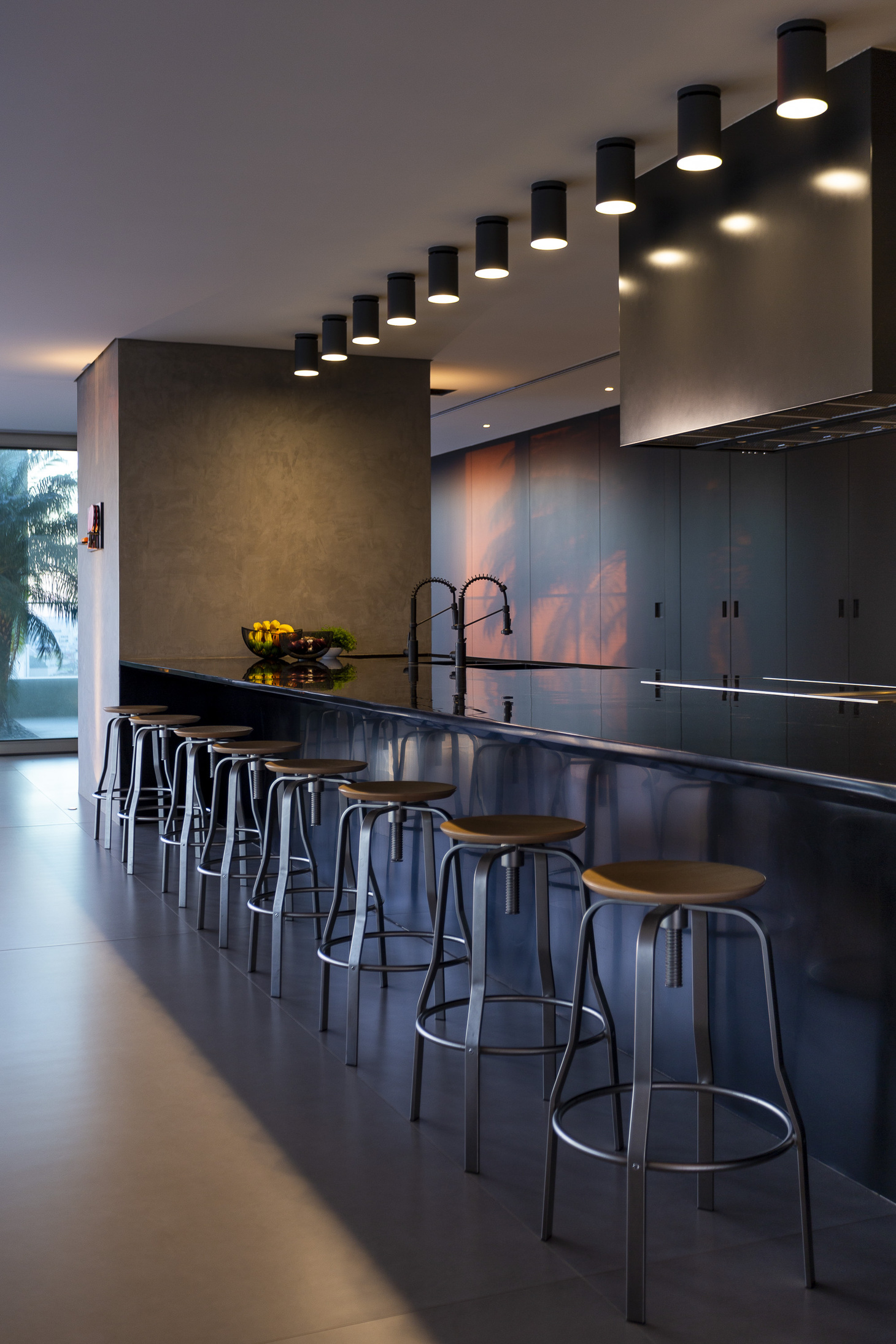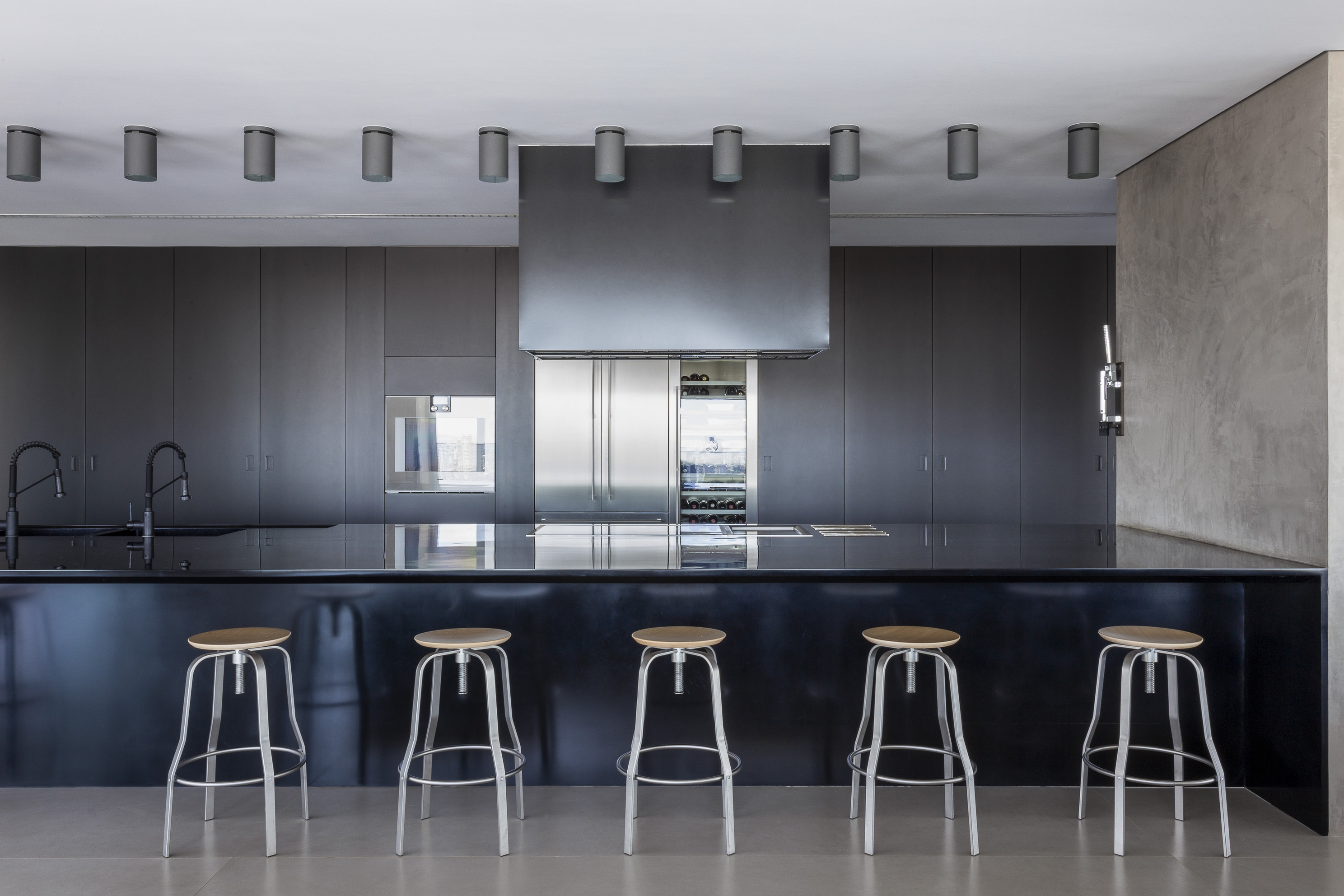 One of the main decorative and functional elements of the apartment, a continuous, graphite colored, panel wall system was installed, hiding access to the private and service areas, in addition to disguising storage space. The panels begin in the hall, at the pivoting entrance door, following along access to the powder room and laundry. Incorporated into the course of the panels are the kitchen cabinets and appliances – refrigerator, stacked oven and wine cooler.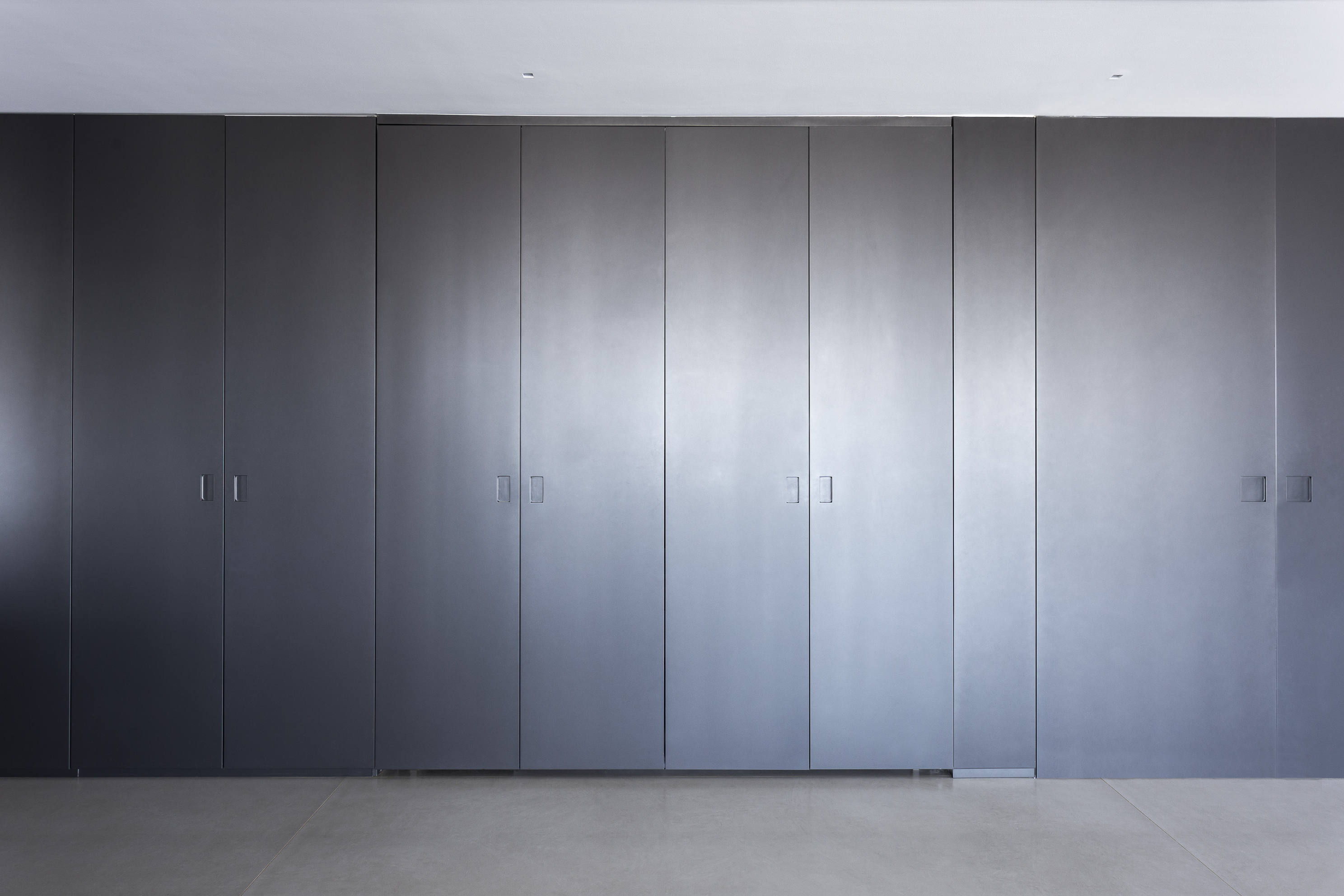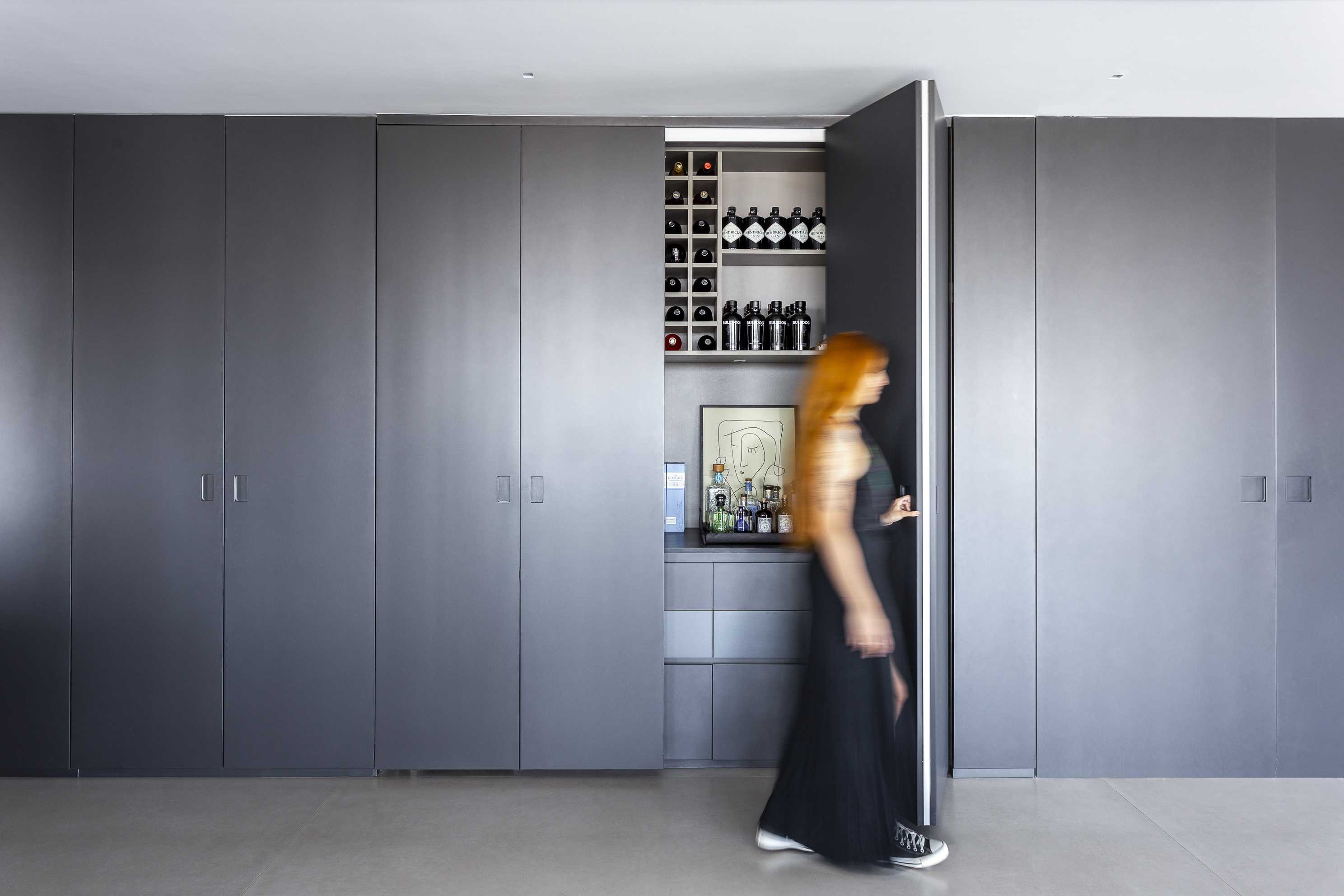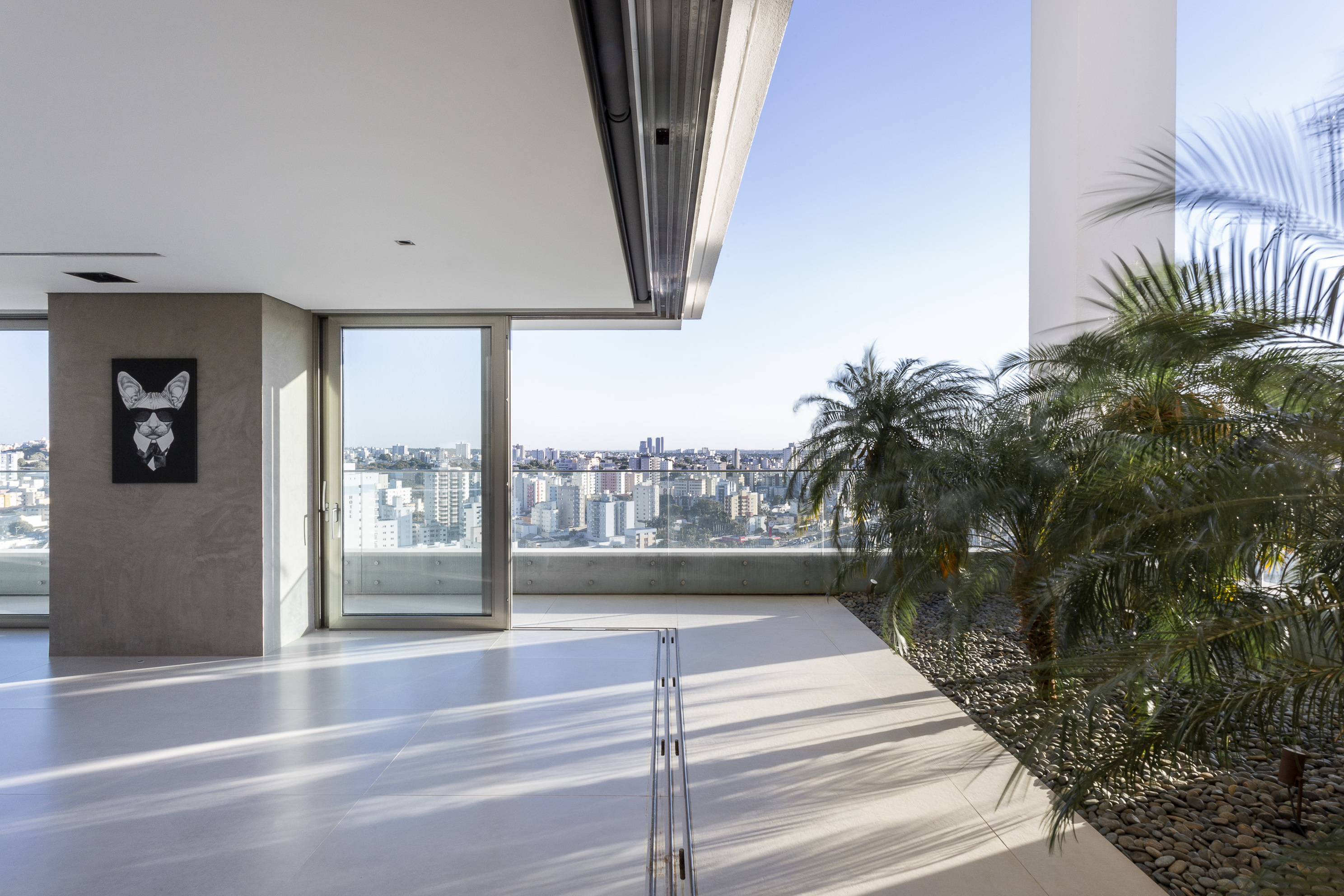 Lastly, the panel camouflages the bar and access to the master suite and the office, through a folding panel door. In the master suite, a different solution for separation is applied, using two pocket doors, which when open can integrate the spaces – bedroom, closet and bathroom and at the same time preserve privacy when closed.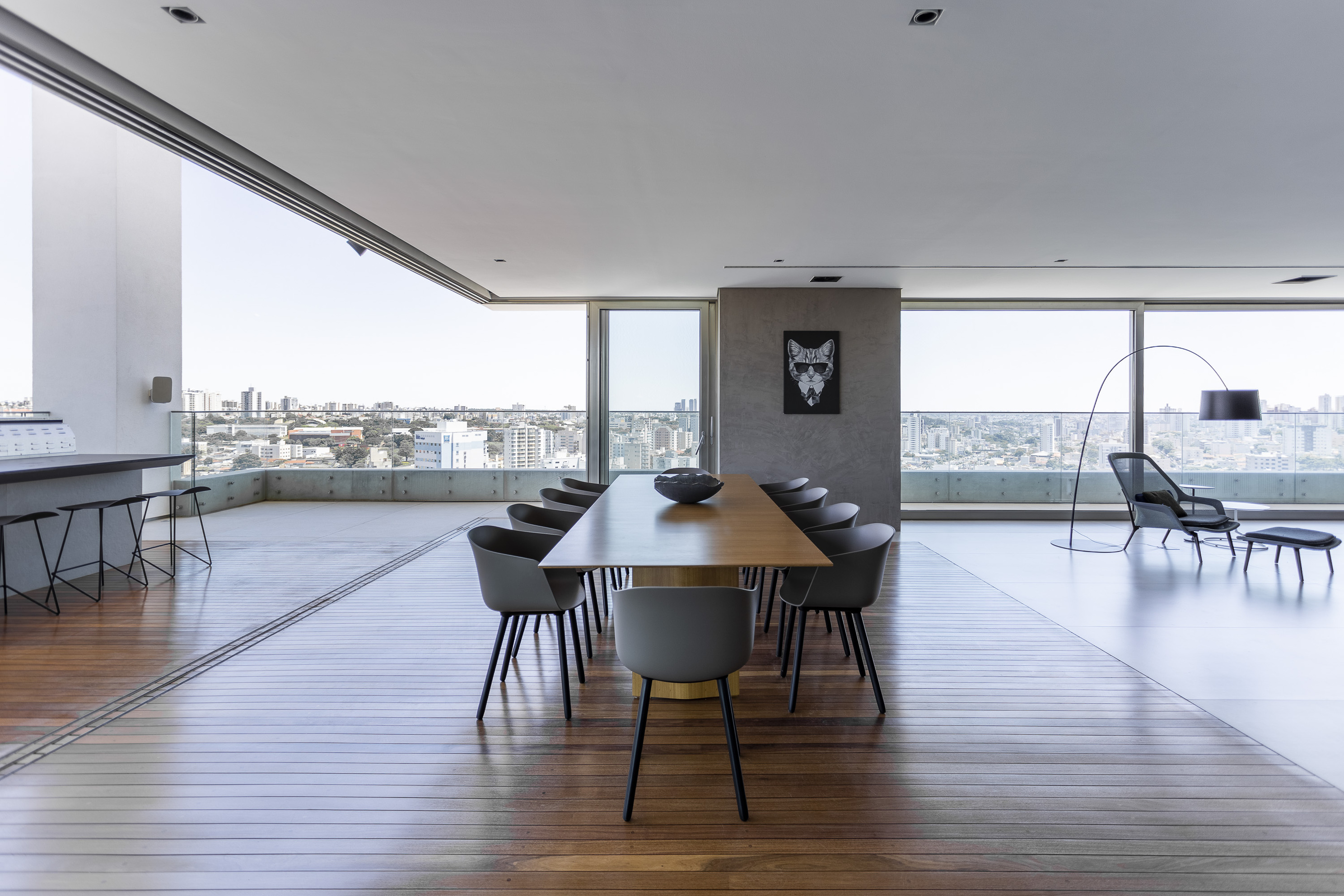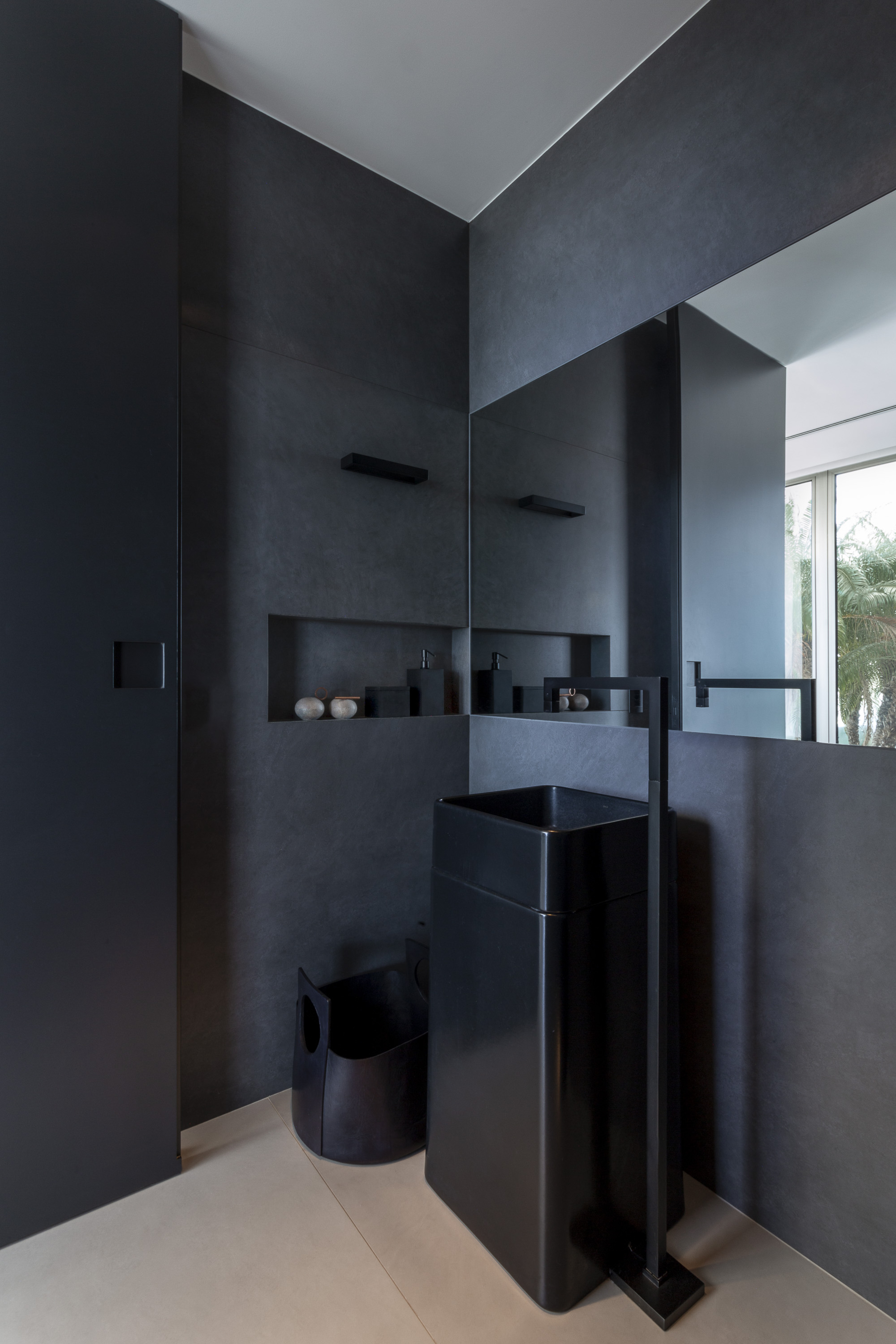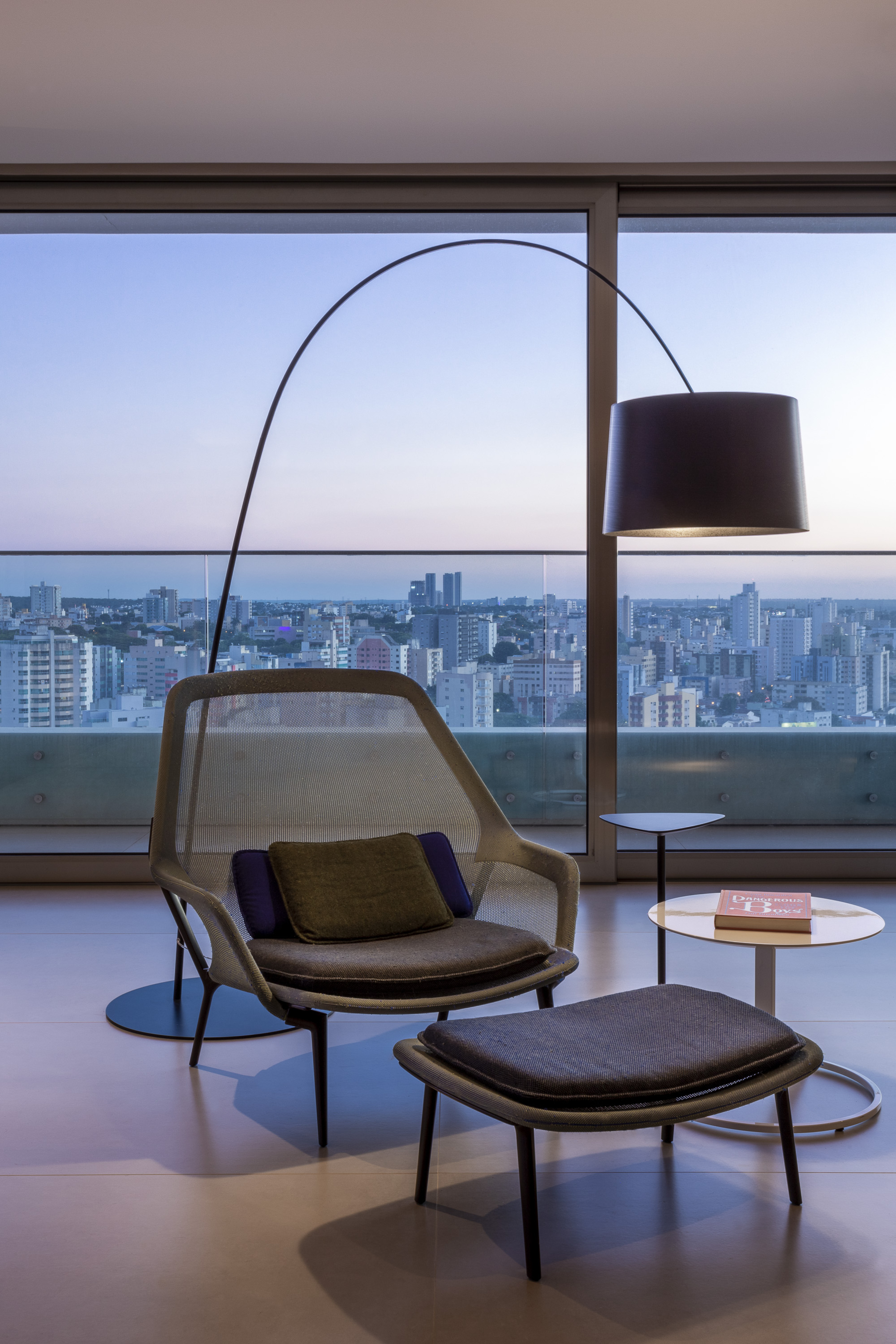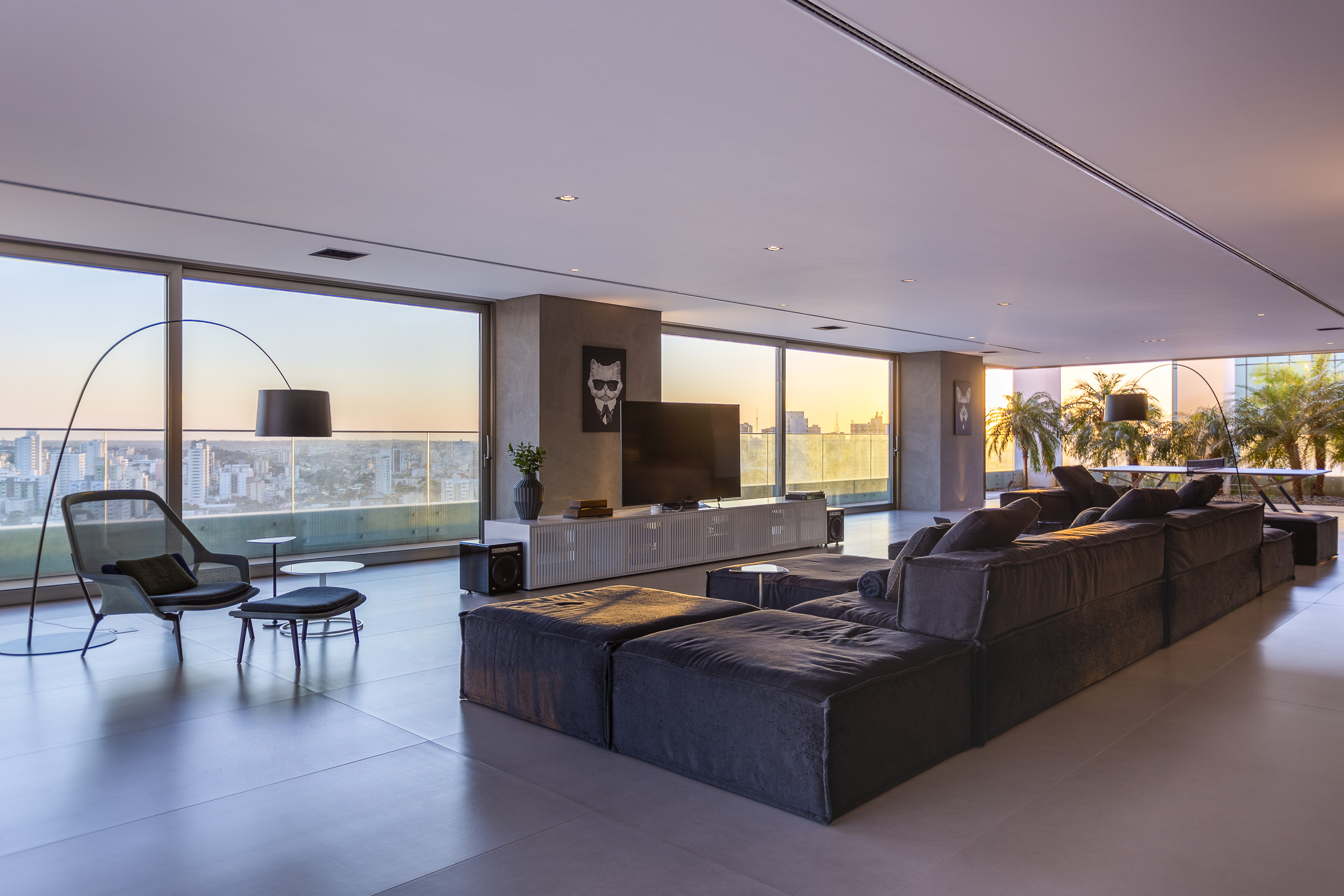 The interior design was also guided by a minimalist concept. The furniture is consistent with the geometry of the space, also of ample size that provides a balance between shapes and spaces. The chosen color palette blends darker tones, mainly represented by the graphite cabinetry, and medium tones in the cement paint; the presence of wood and much lighter tones as in the clear varnish, and ceramic material create visual harmony between finishing materials and furniture.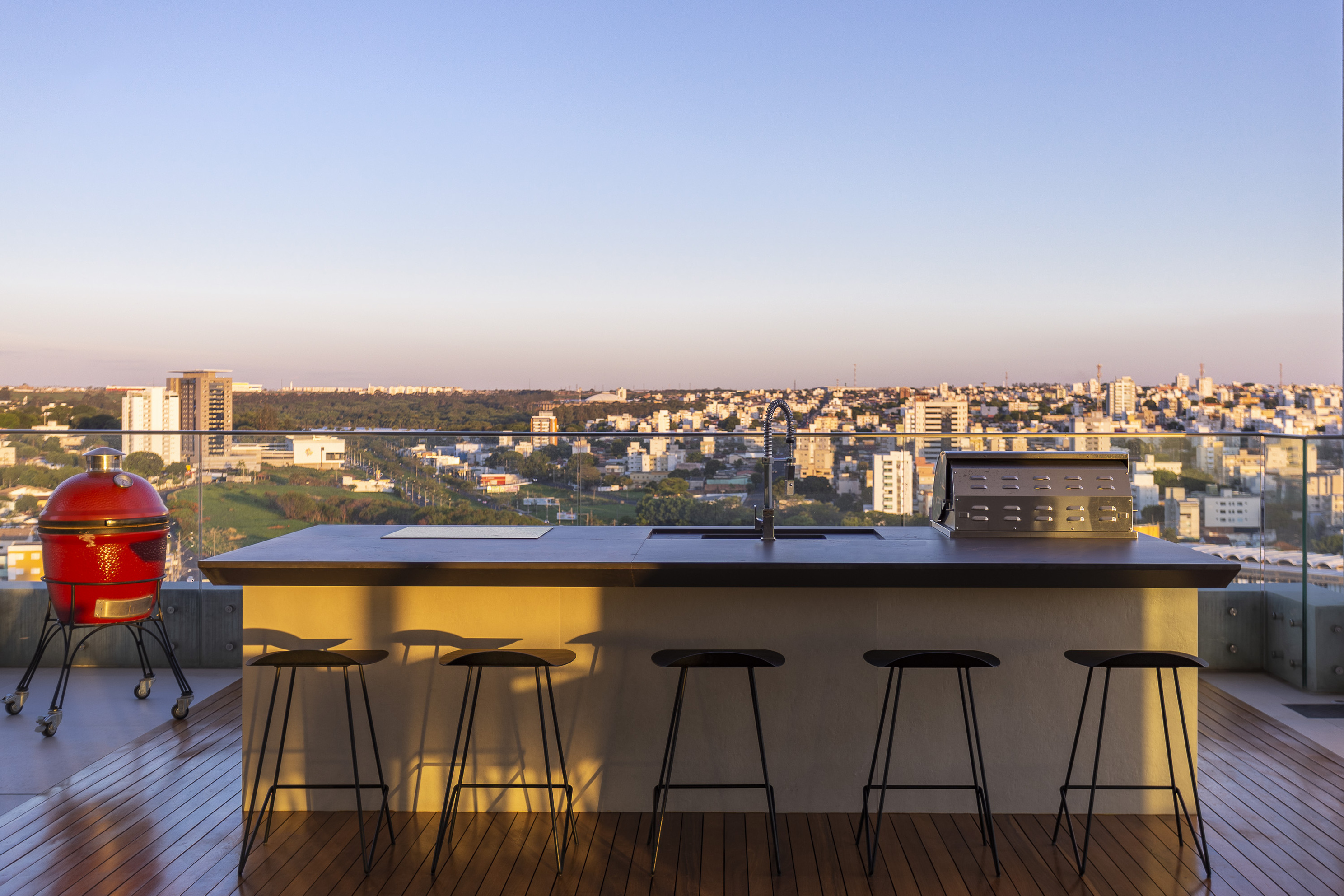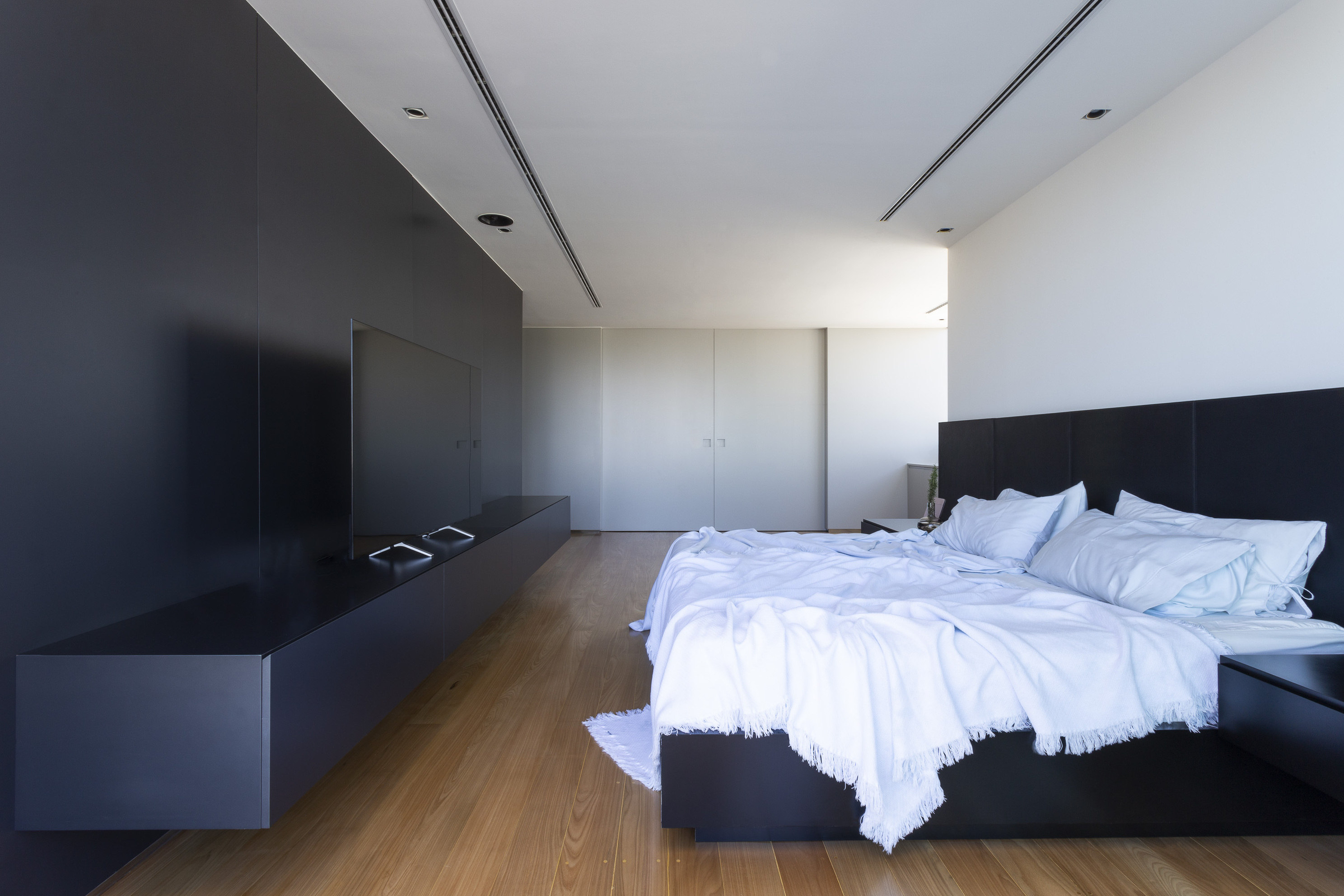 The proposed lighting in the apartment is positioned in two ways, as indirect and direct. The large columns are illuminated from floor to ceiling providing indirect lighting. Direct lighting runs in a linear manner and, primarily, at the perimeter of the spaces. The landscaping was designed as a protective barrier for wind and the intensity of the setting sun.