The architecture of the AK house was able to take maximum advantage of the plot through well-defined sectoring that permits good integration between the environments. The search for a functional space connected with the gardens represents this project's main feature.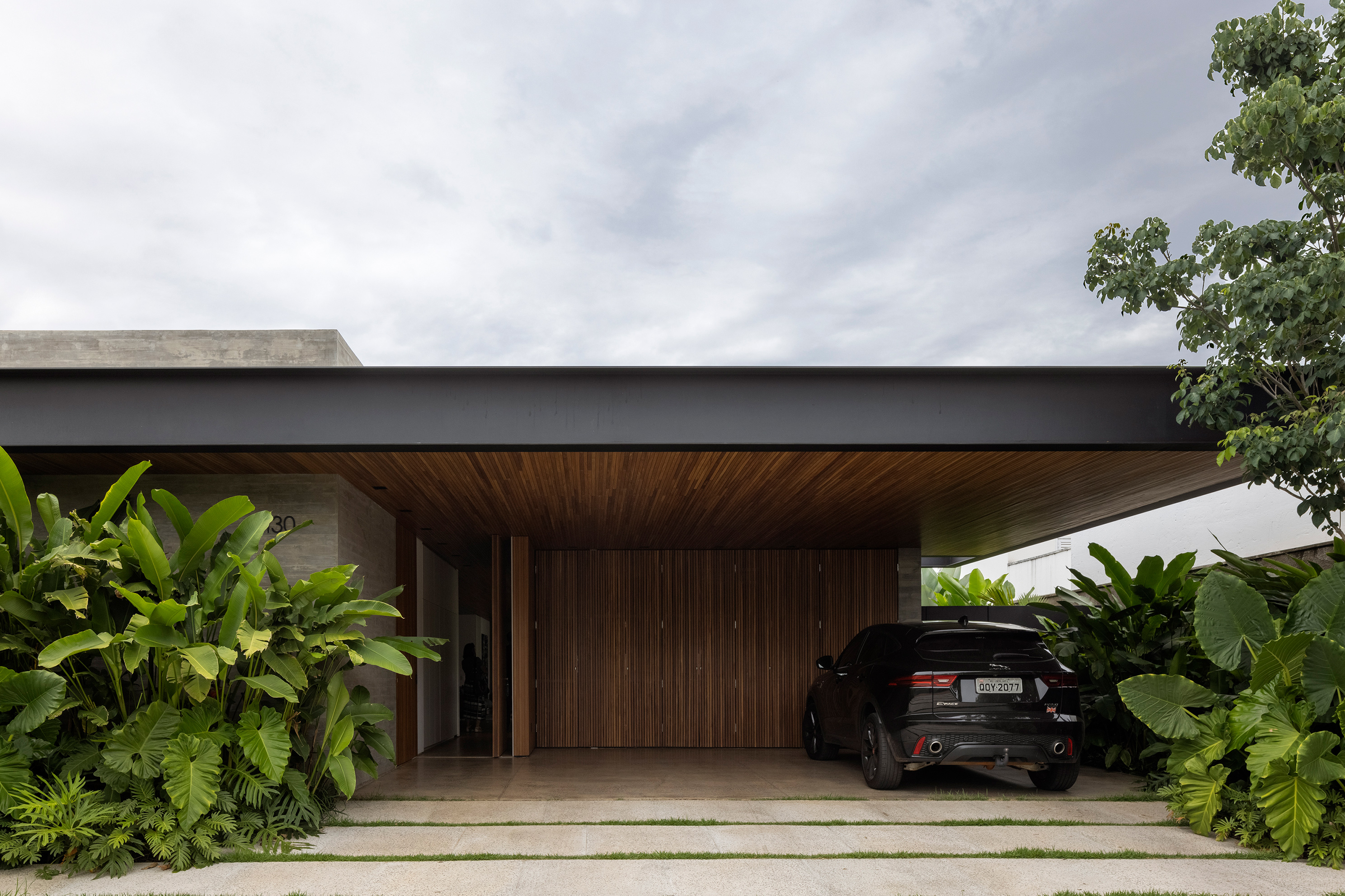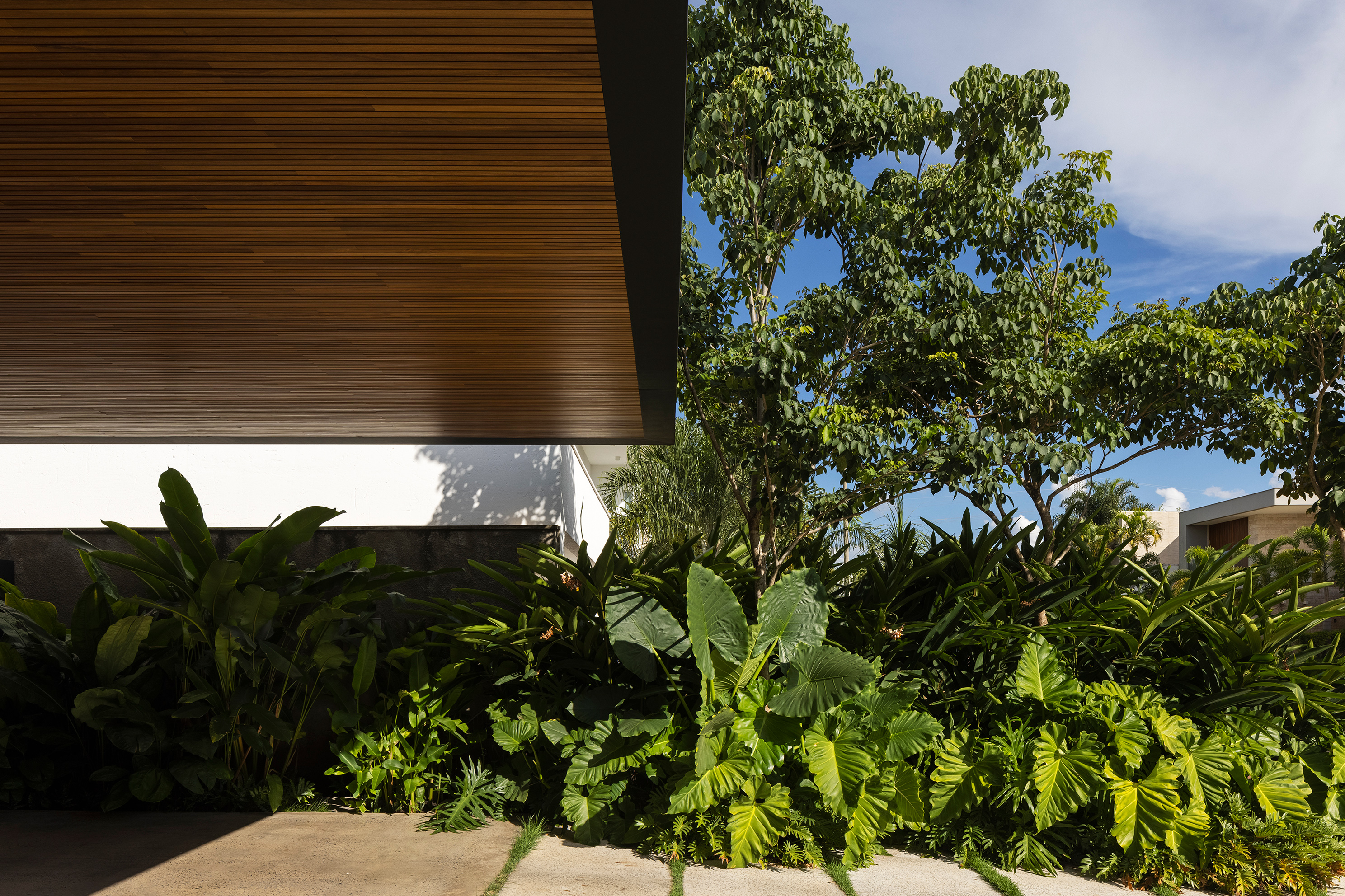 Located in Uberlândia-MG, the AK house seeks to use the architectural program to integrate the living spaces, thus allowing the residence to adapt to the needs of its users. The program is distributed linearly on a single floor following the terrain, and the well-defined sectoring permits the social area to play a structuring role in the project.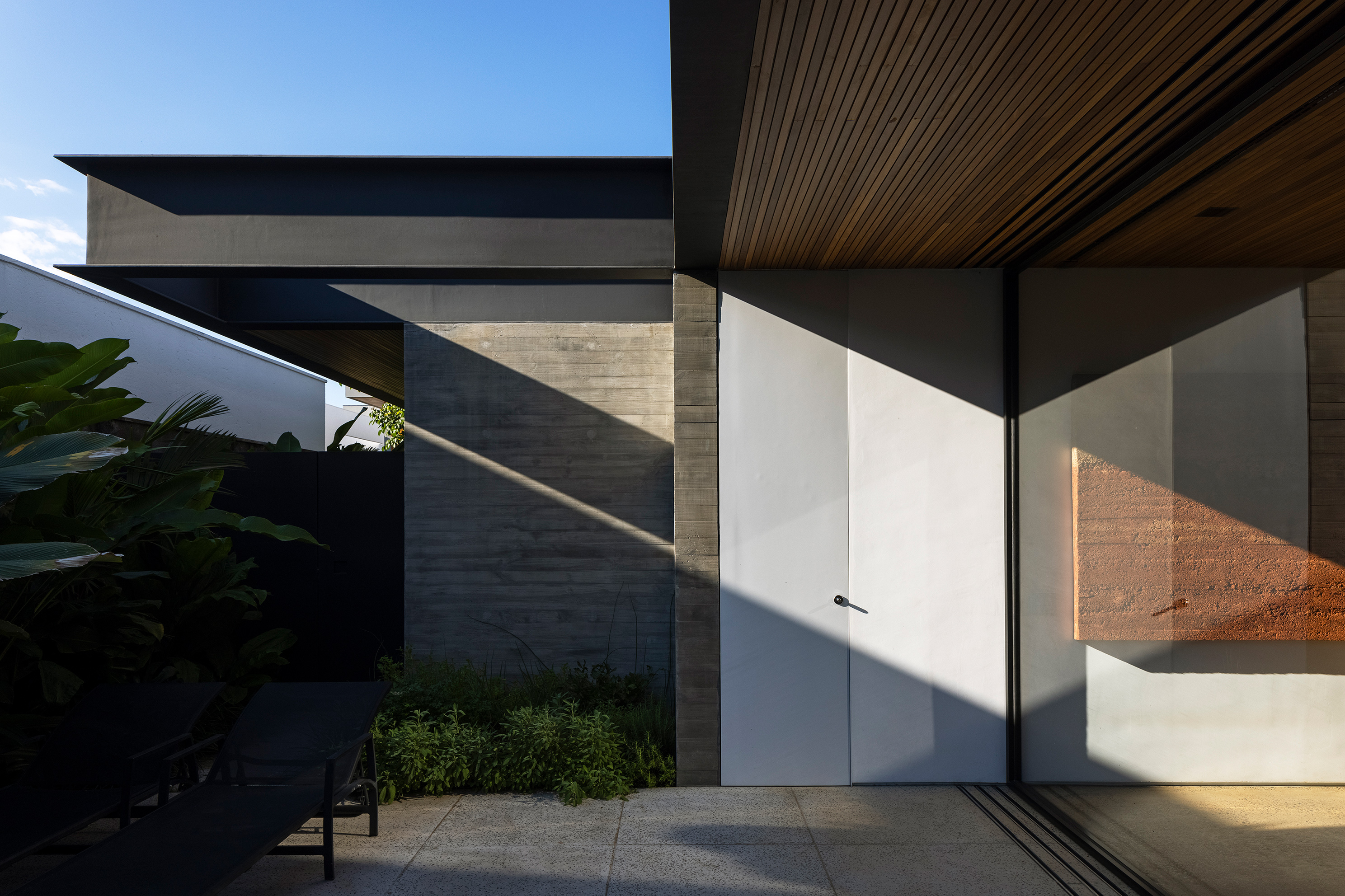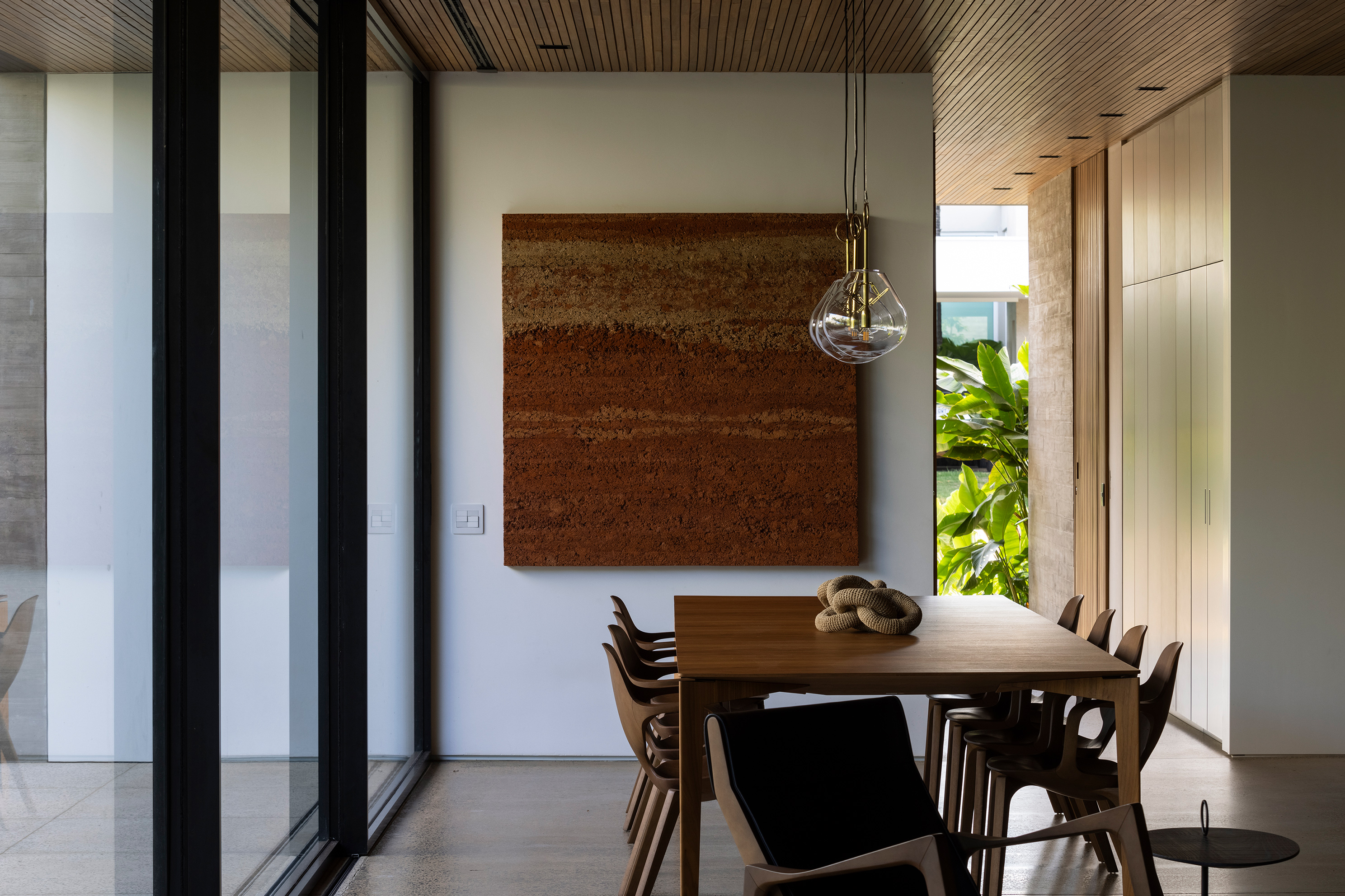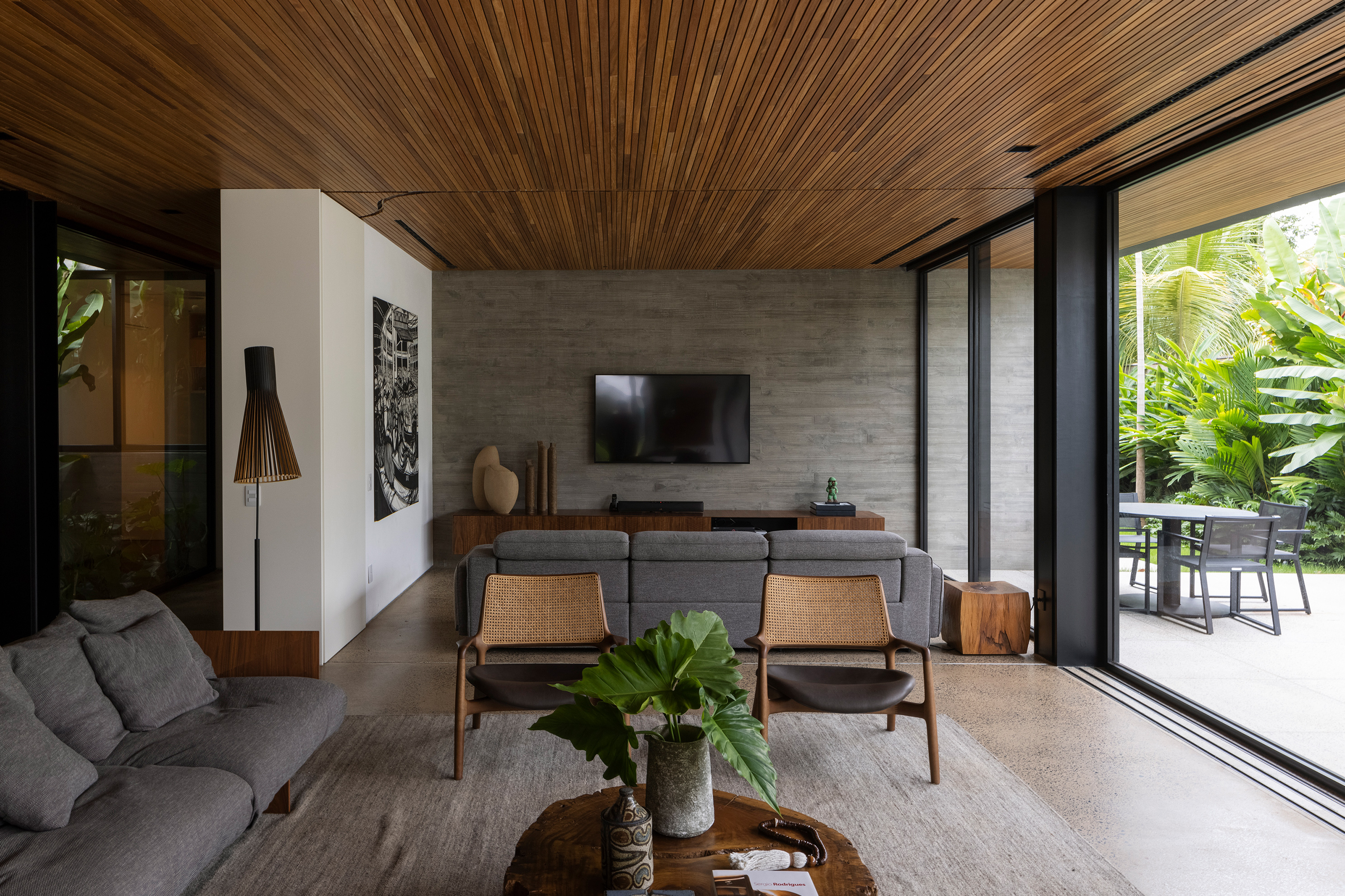 Minimalism is a strong element for the project concept, through monolithic planes, the use of few materials and well-defined horizontal lines that broaden the view of the house. The relationship with the vegetation is another important focal point of the project design, in which the living space opens to the side gardens, thereby integrating the landscaping with the environment and allowing greater air circulation.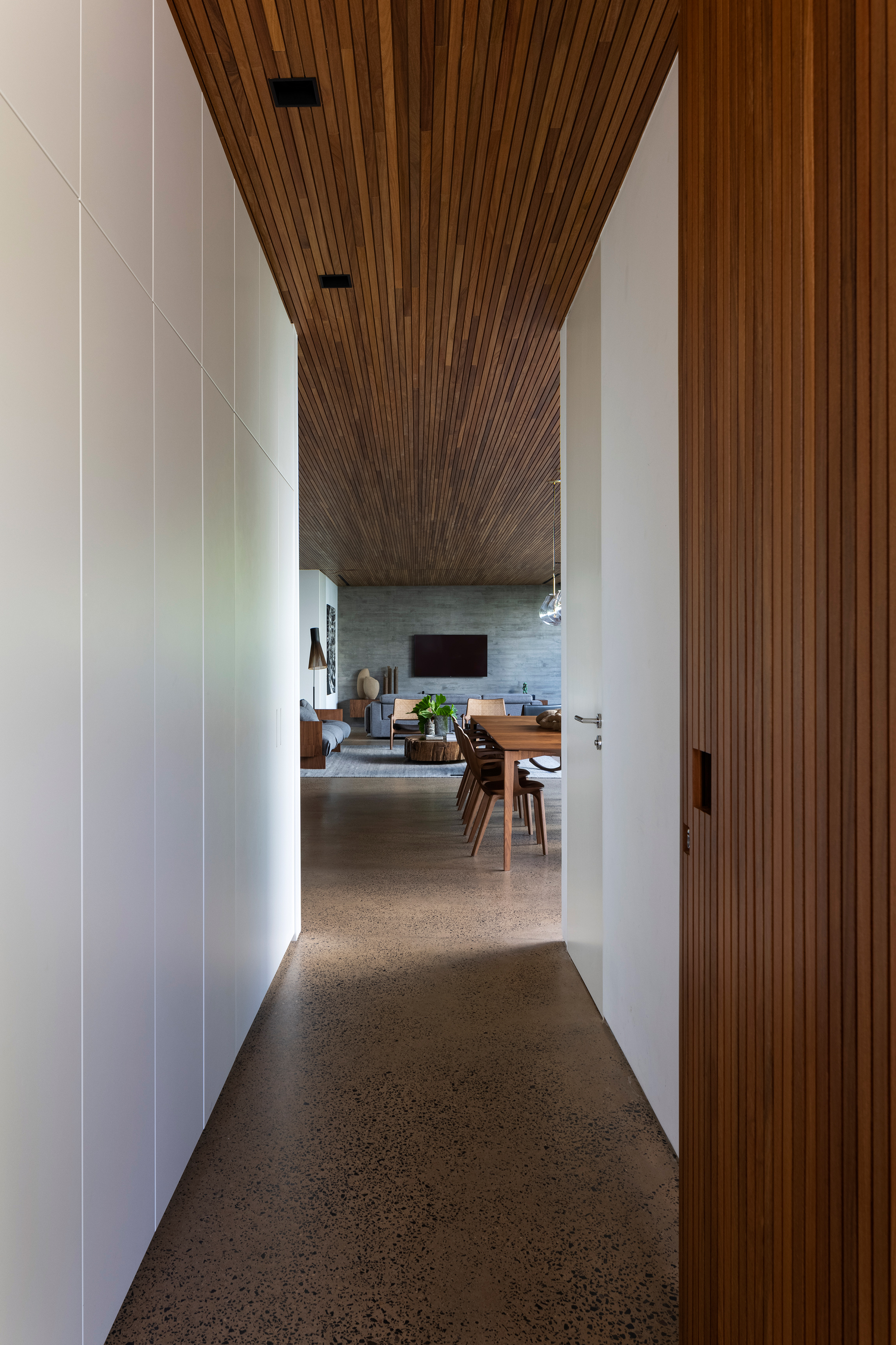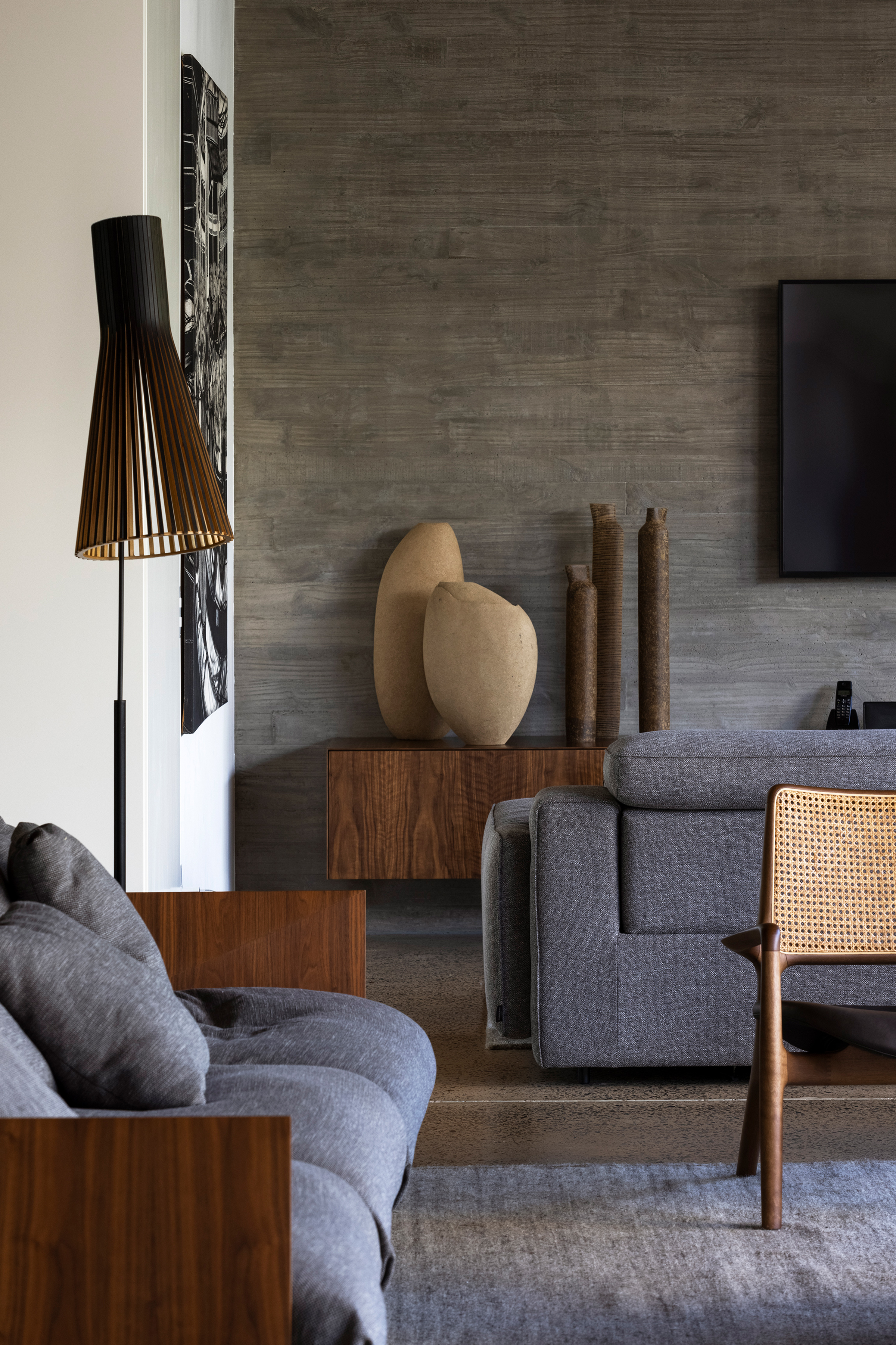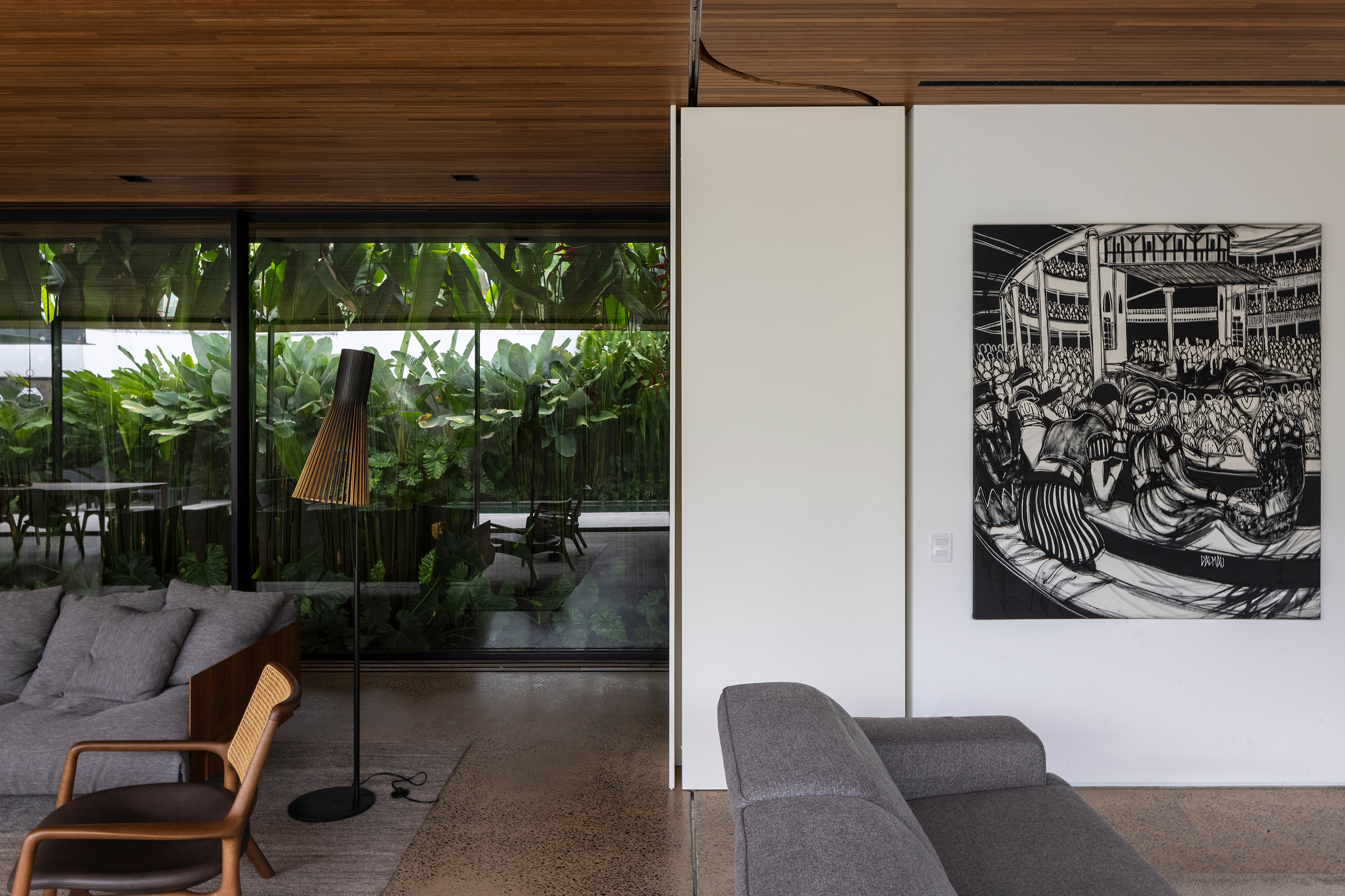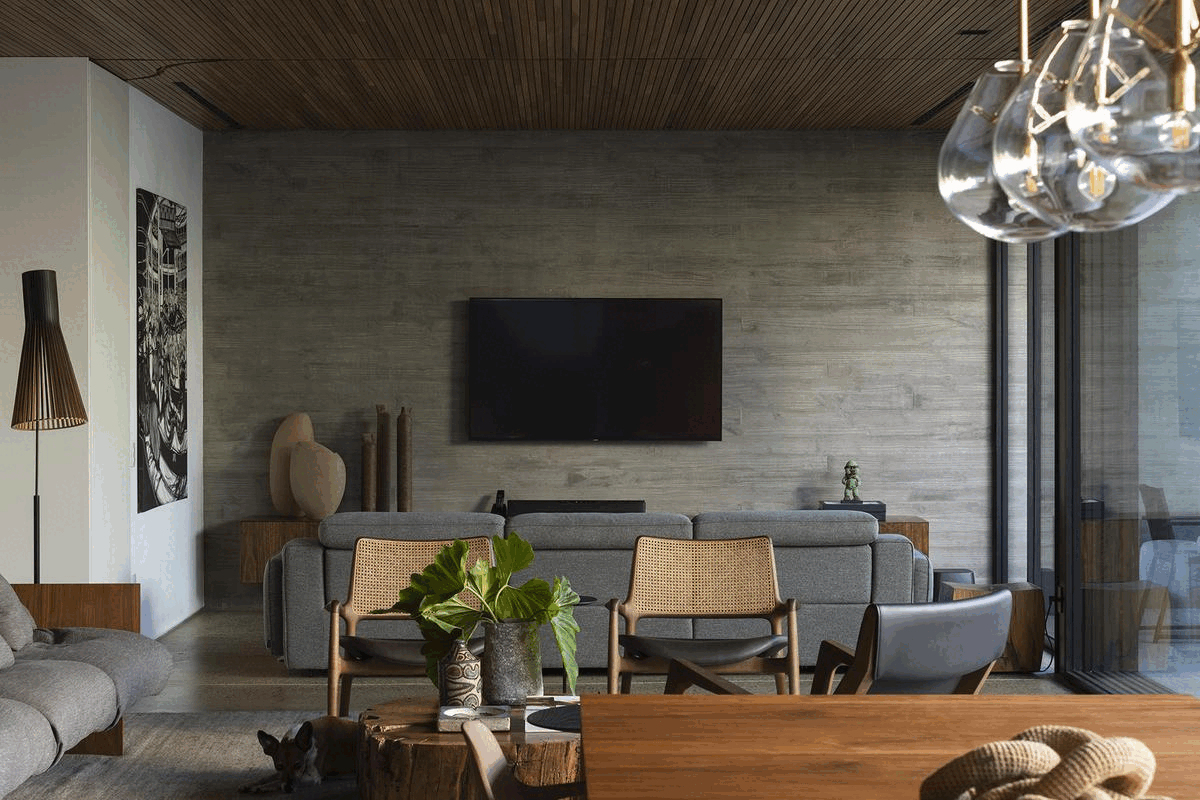 The private space also opens to the gardens to contemplate the landscaping through a system of doors and an articulated brise that protects the environment from insolation and offers the bedrooms greater privacy. The tropical species chosen for the landscaping filter the sunlight entering the rooms and improve the microclimate.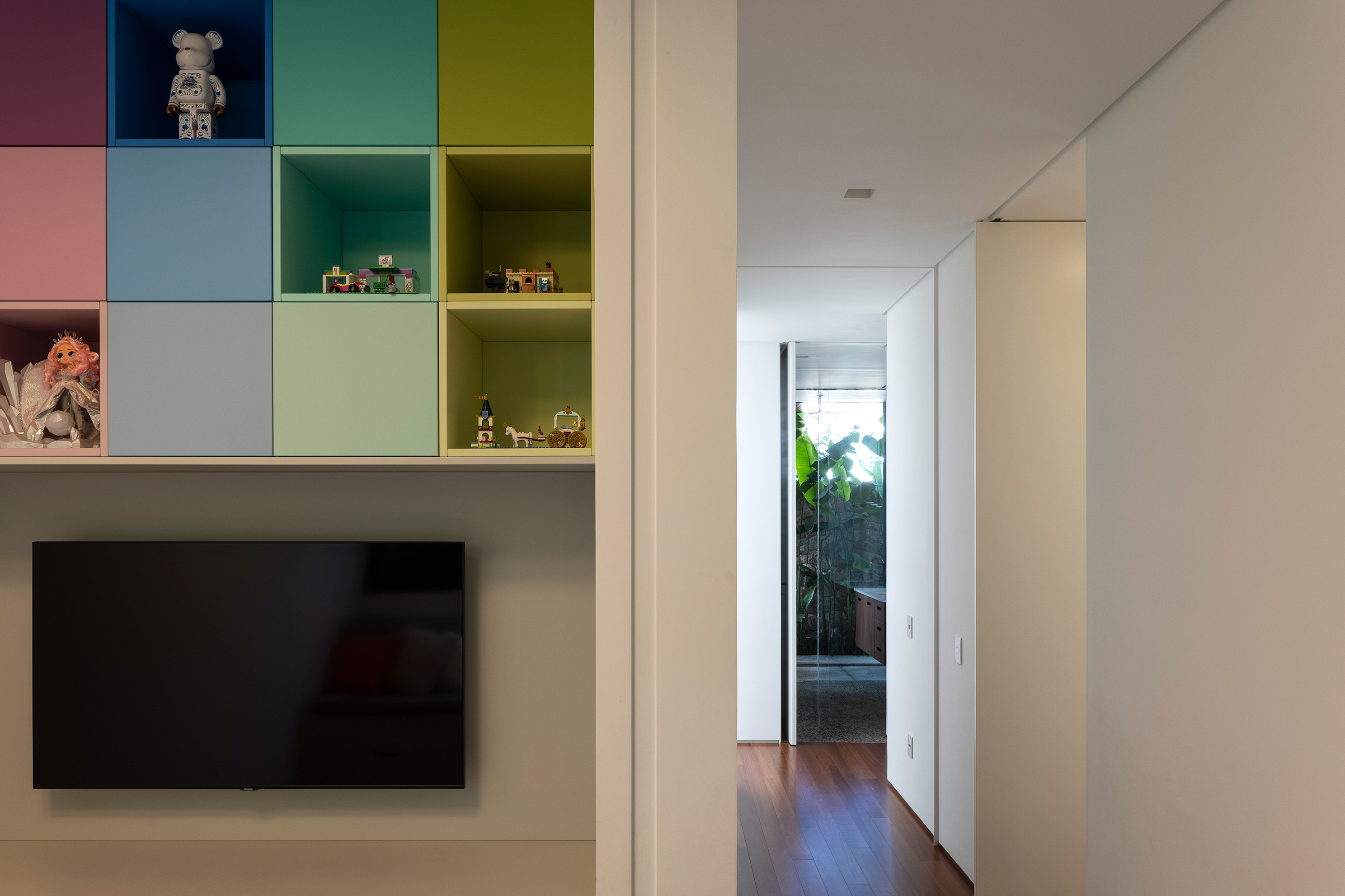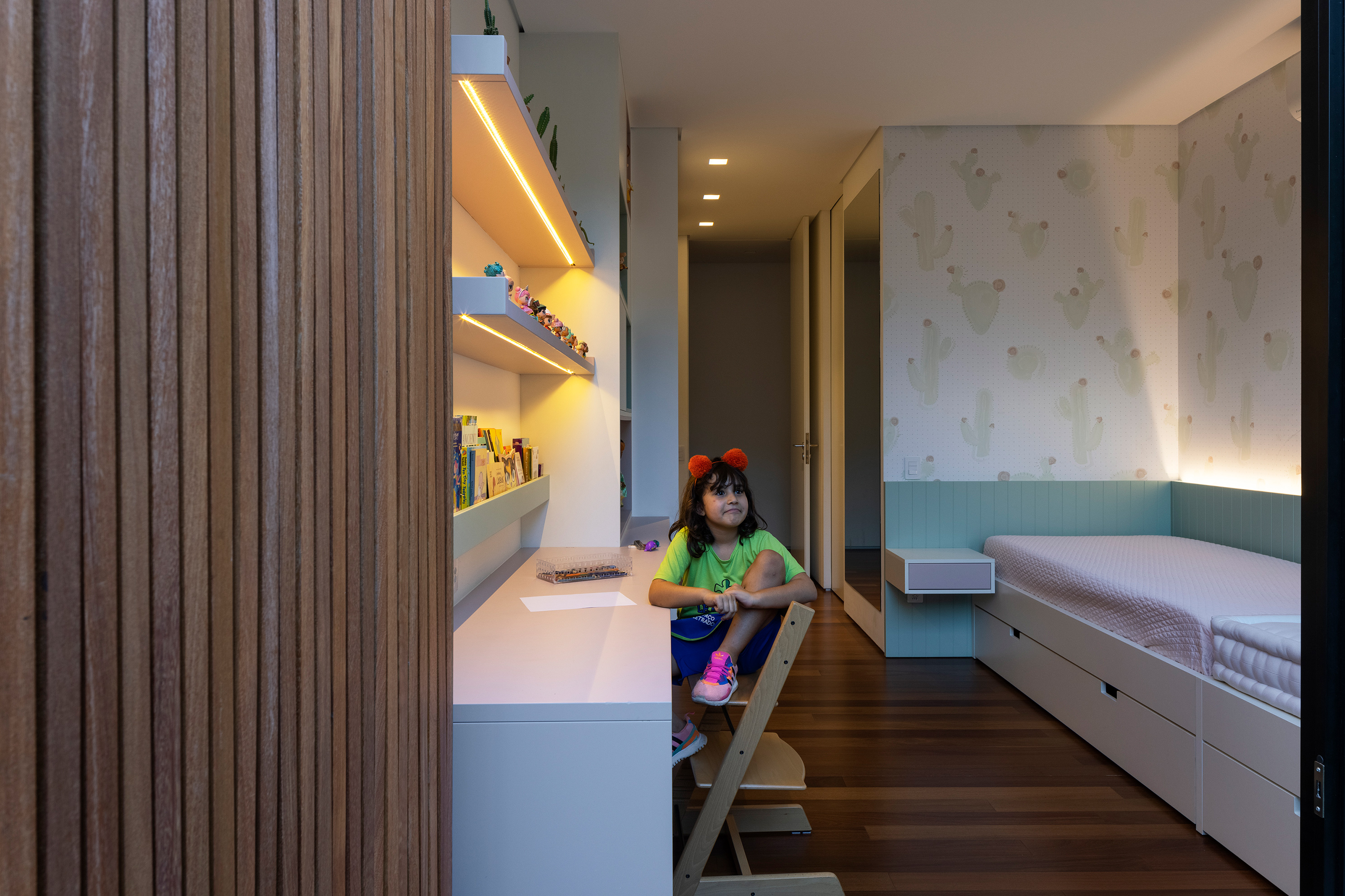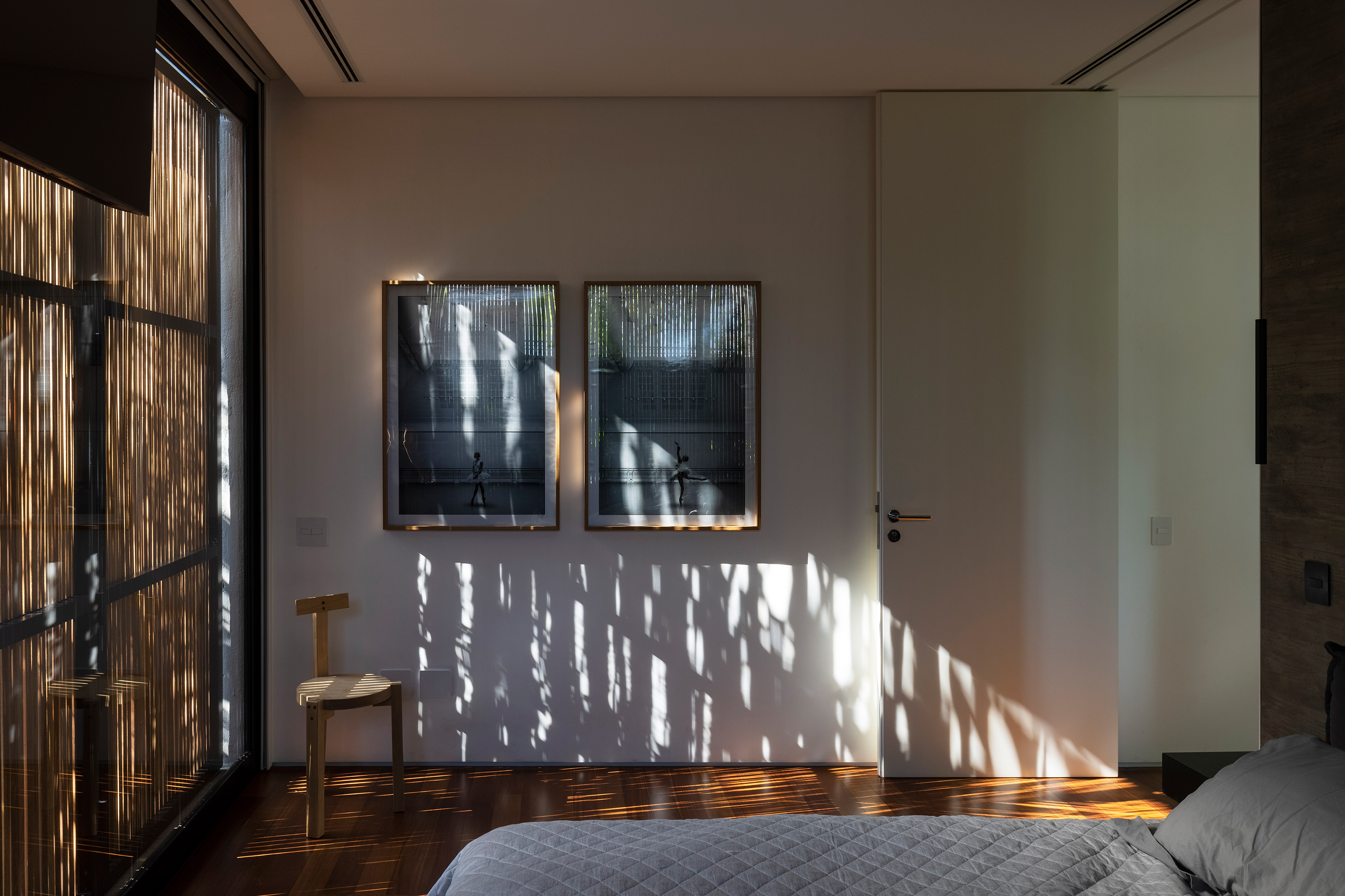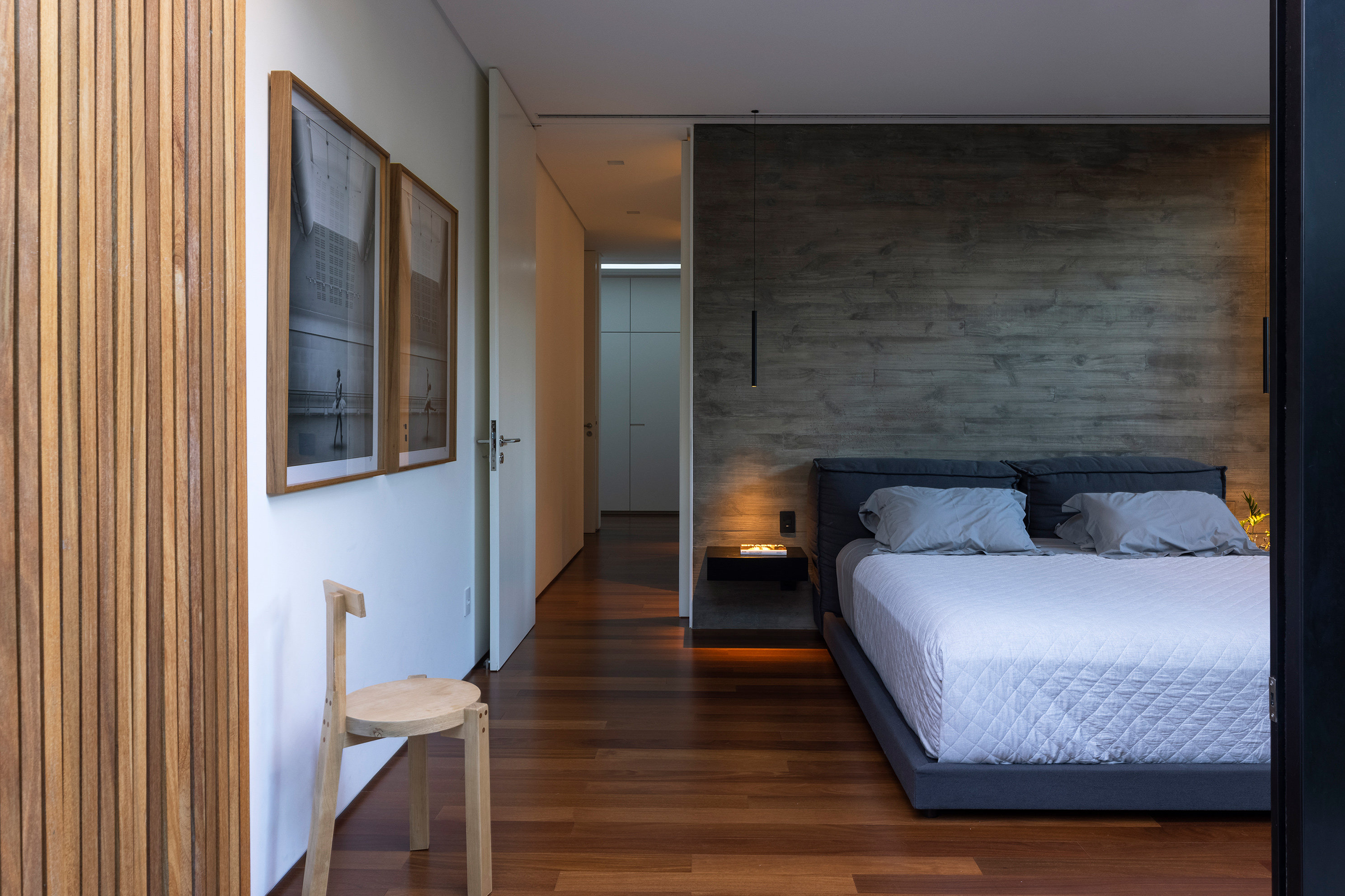 The harmony between the materials present in the architecture favors the project's identity. The use of concrete and metal joins wood and landscaping to create comfortable and welcoming spaces.