Designed to be an after-work pub in the city of Uberlândia, the project boasts an industrial and contemporary design, creating cozy spaces and a relaxed atmosphere.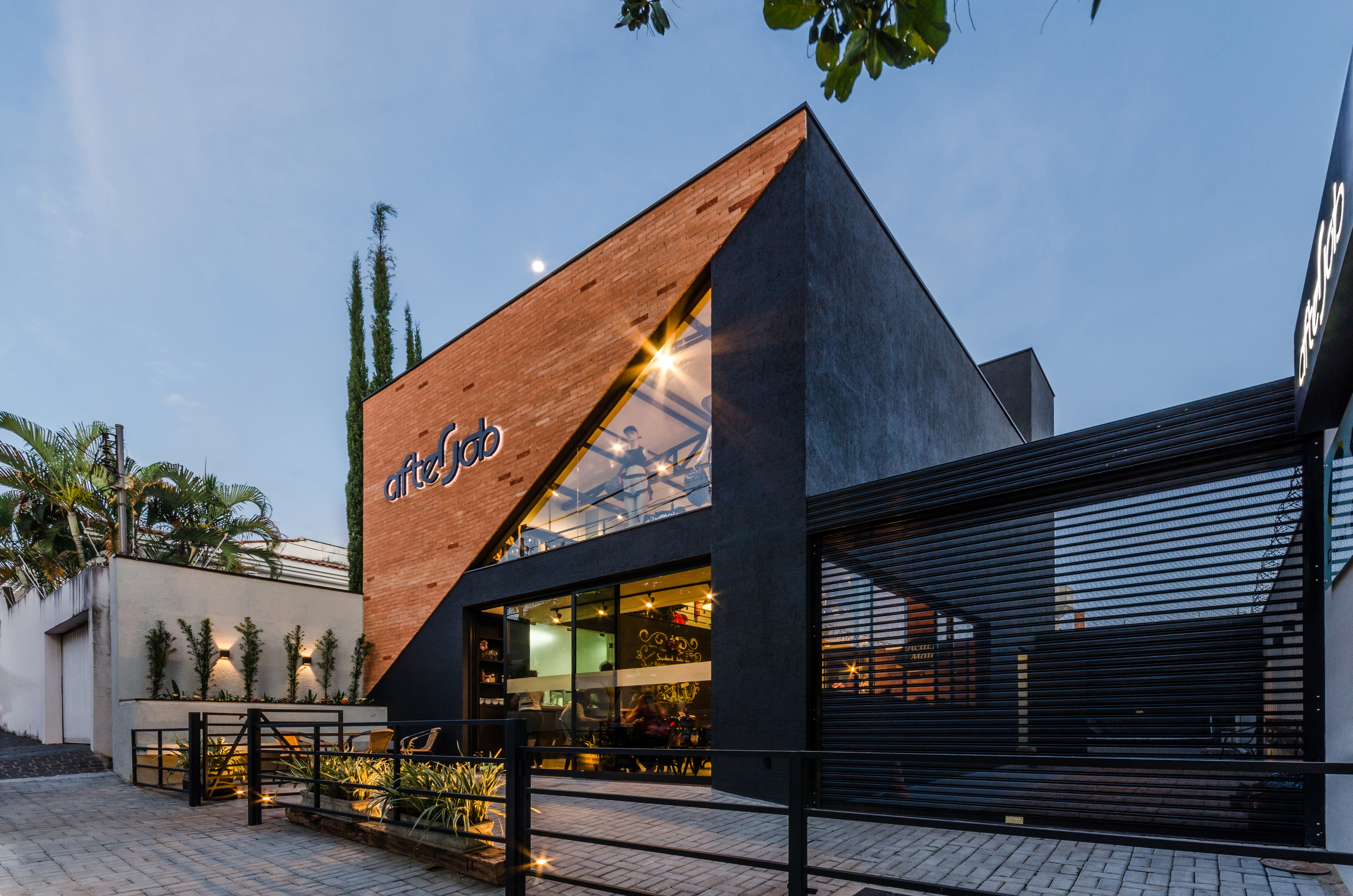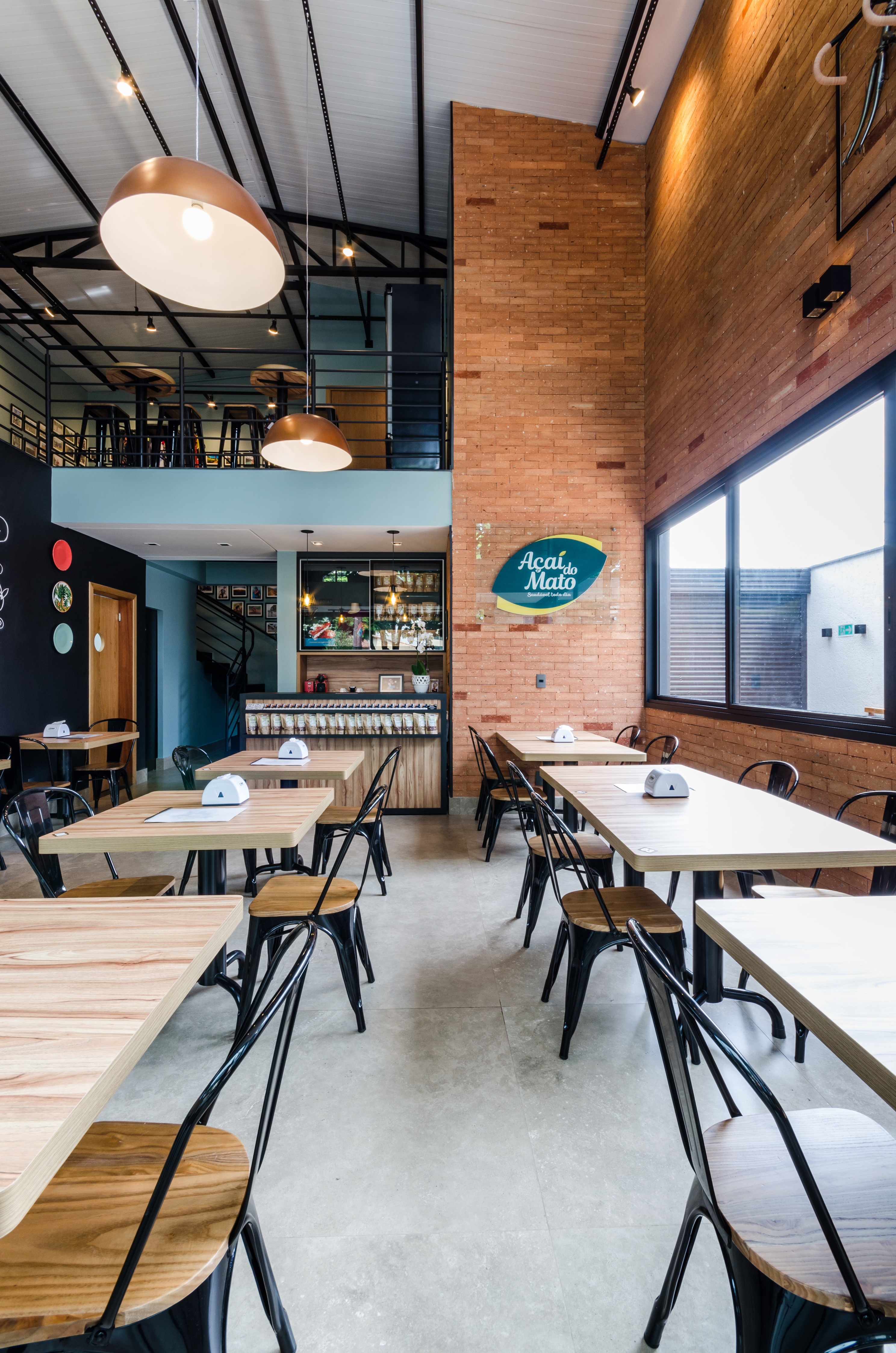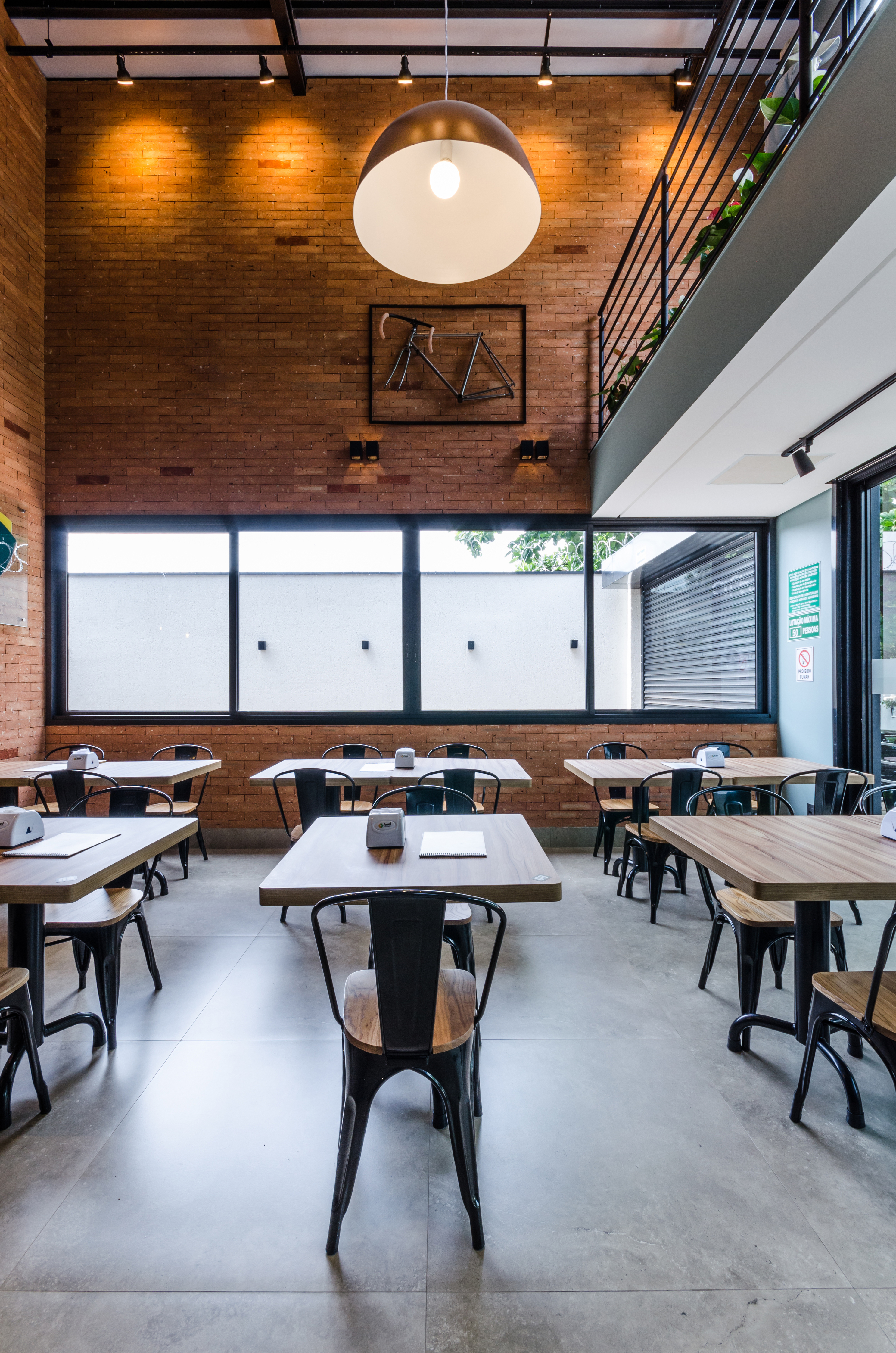 The project was developed based on the brand's own name — "After Job" — with the idea of bringing sports fans together in a place where they feel at home. The purpose was to create a restaurant coexisting with a sportswear and sporting goods store, all integrated, with only a subtle separation between the spaces. On the first floor is the main area of the restaurant and the mezzanine floor is for the exhibitors and some more tables. The design was conceived to meet the requirements of a 139m² space.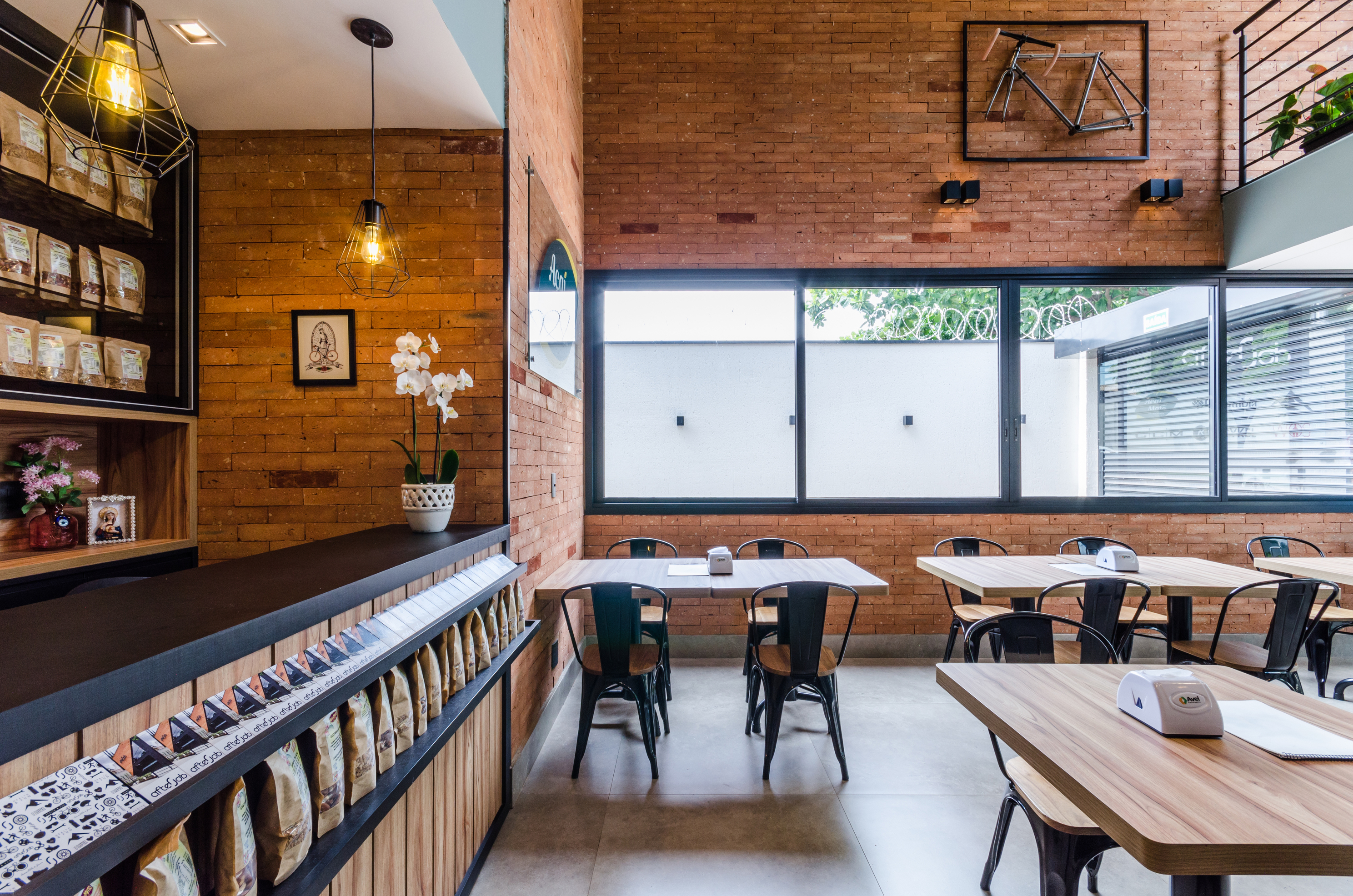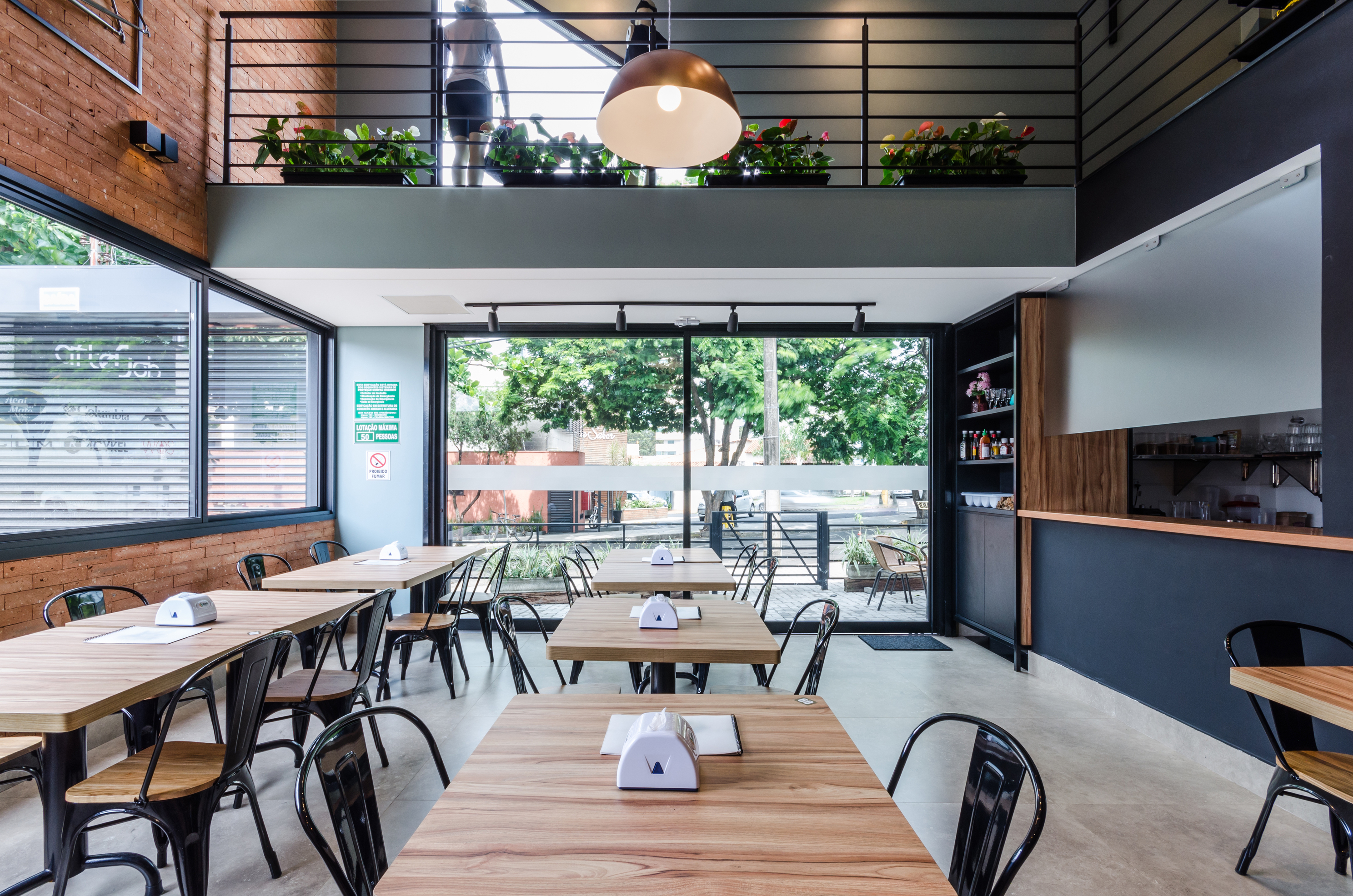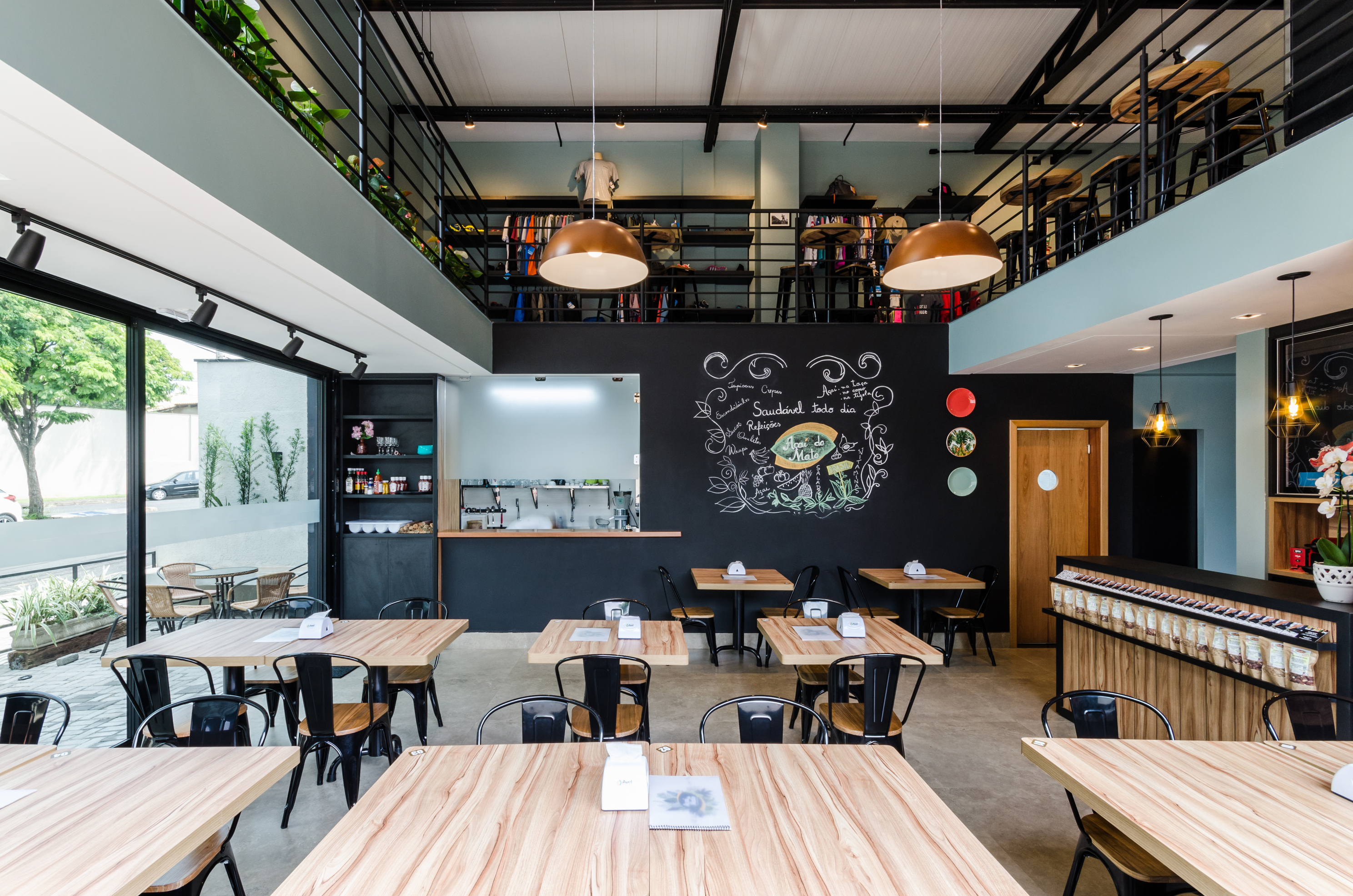 The plot has a northwest-facing front, which caused us concern when we developed the volume conception to avoid that the sunlight coming through the front window would lead to thermal discomfort inside the pub. Thus, we undertook a series of studies of shapes, where the overlapping of geometric forms are not only aesthetic but also functional, arriving at the solution of a triangular-shaped storefront that could reduce sun discomfort while, furthermore, be related to the business's brand logo symbol. We used black to complement the façade, highlighting the triangular-shaped exposed brick.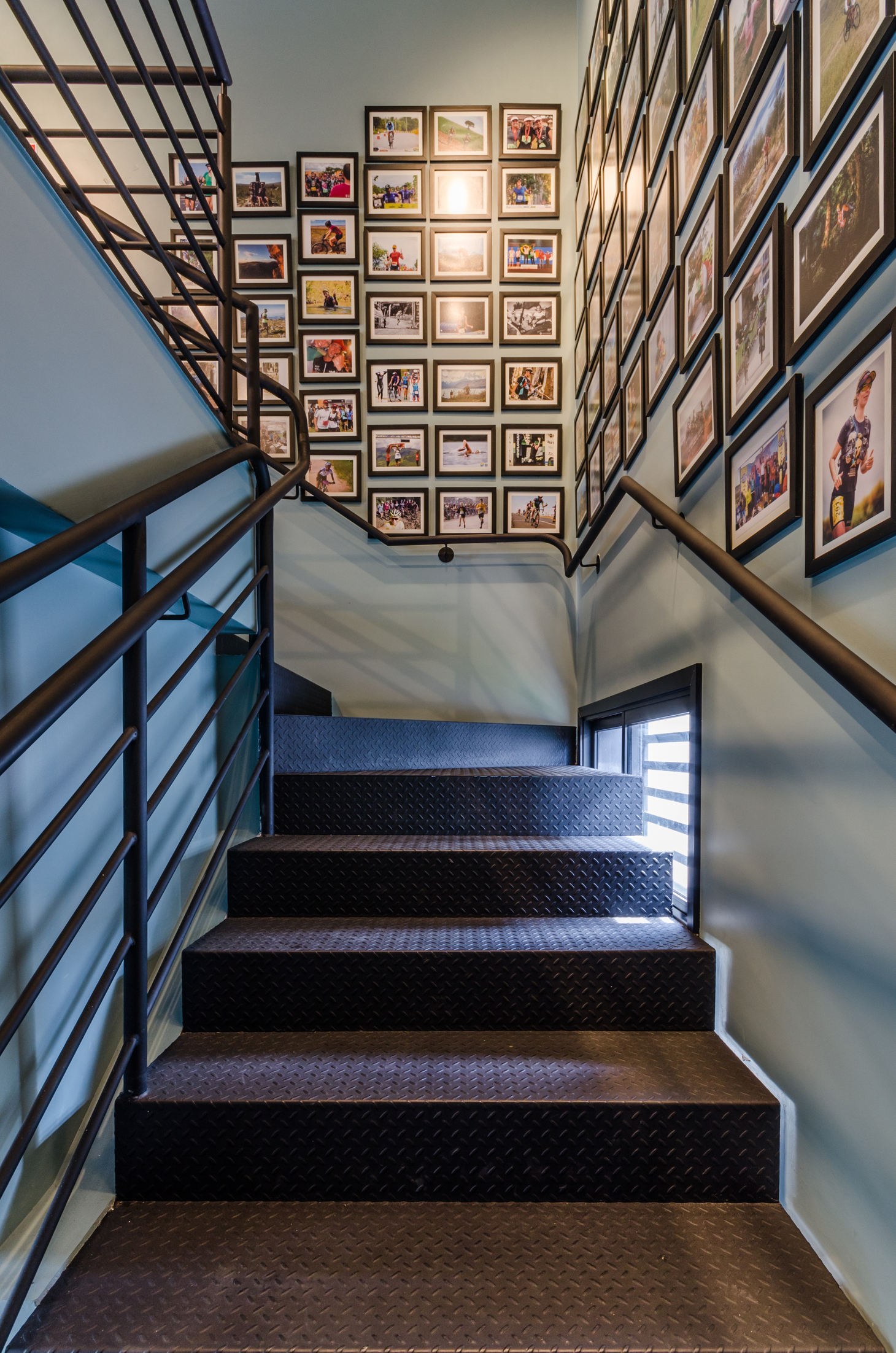 The project's strong point is based on the aesthetic characteristics that refer to the industrial architecture of old factories and warehouses, present both inside and outside, visible in the use of exposed brick, in the double-height mezzanine, in the mostly rail lighting and spots attached to electrified fittings, through a floor that resembles concrete, a metal plate staircase, and a roof with an exposed structure.